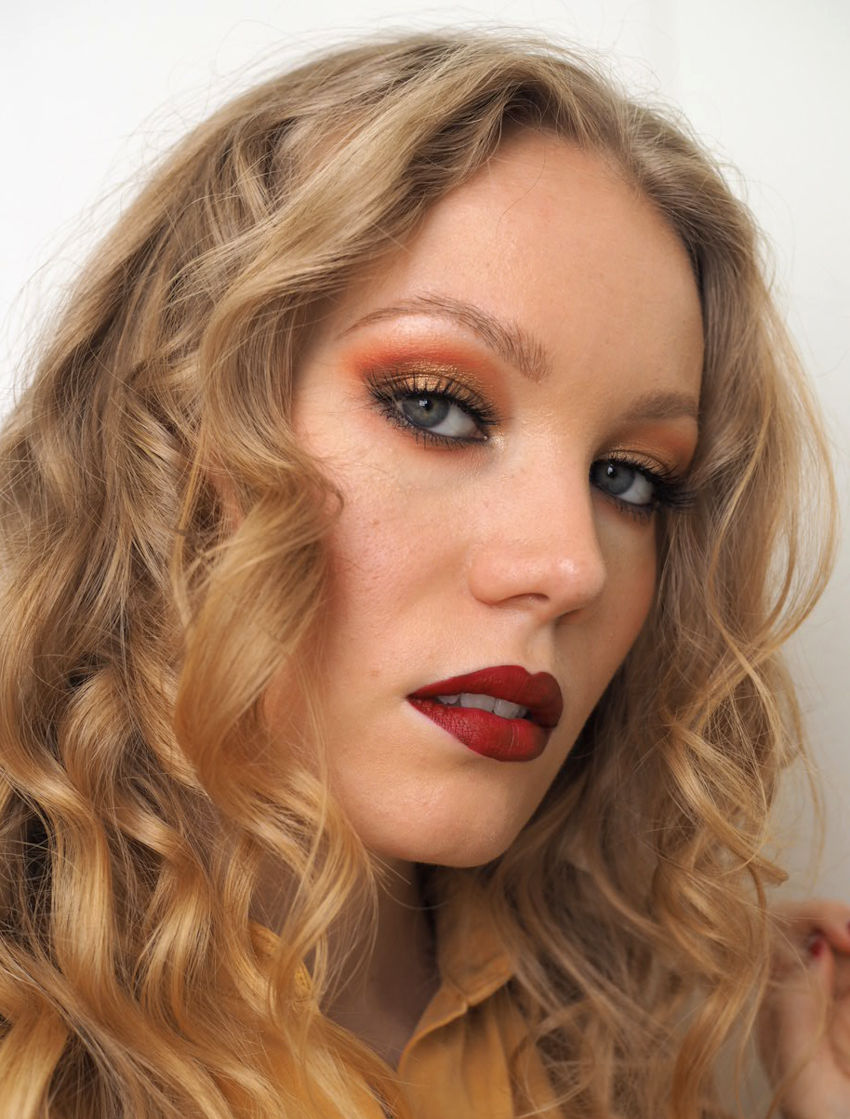 *adlink
Usually I refuse to talk about fall before my birthday (which is in about a week), but this year is different. I'm more than ready for all things autumnal, especially makeup.
Every year when summer ends, the contents of my makeup bag change. I move on to foundations, after rocking a very sheer bb-cream the whole summer. I go for dark lipsticks, even though I'm usually a nude gloss type. As for eyeshadows, well, I go for warm eyeshadows all year round. Fall is especially made for red, bronze and gold tones. And dark eye makeup!
On another note, it's also quite lovely to walk the paths in a natural park in rain. Sit down on a mossy rock every once in a while. See how fall slowly arrives in the forest. Look for mushrooms and owls – without spotting either.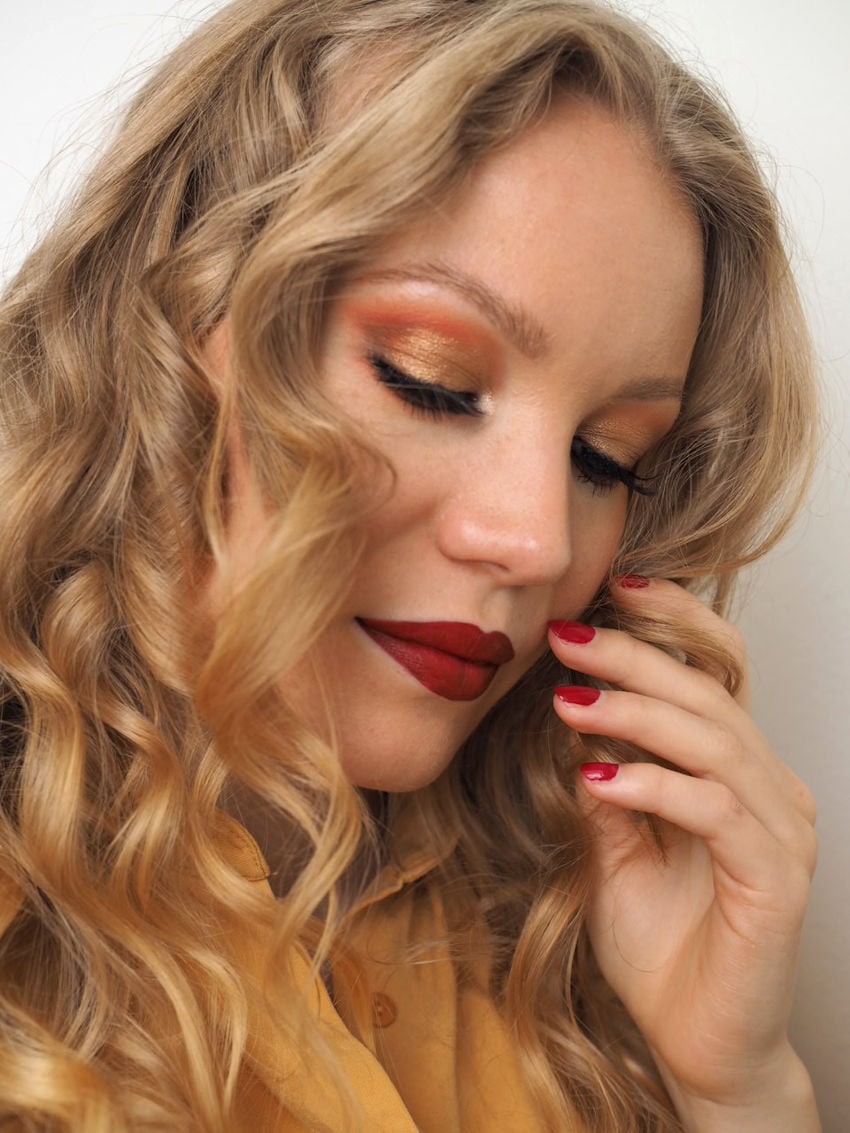 Fall makeup – dark eyes & lips
This looks is very much what comes to mind, when I think of fall makeup. Dark lips, light base with some warmth along with dark eye makeup. Think of warm, red and bronze colors.
For this look I was actually inspired by my own fall makeup from three years ago. I decided to recreate it and do some improvements. Looking at your own work unfortunately you always spot mistakes, always. It's also interesting to compare these looks and see how my makeup style has changed. Can you spot the differencies?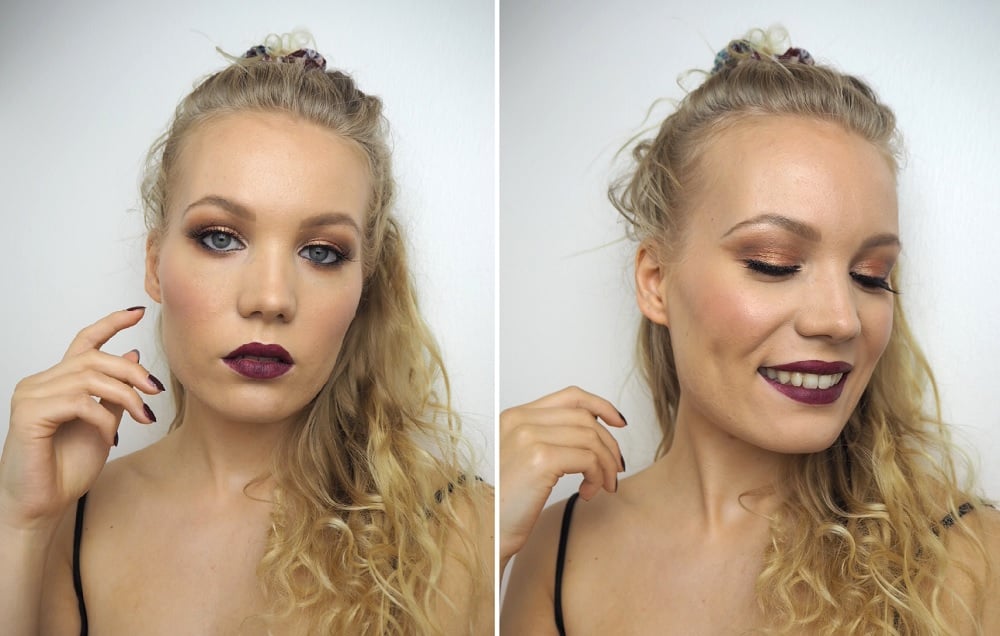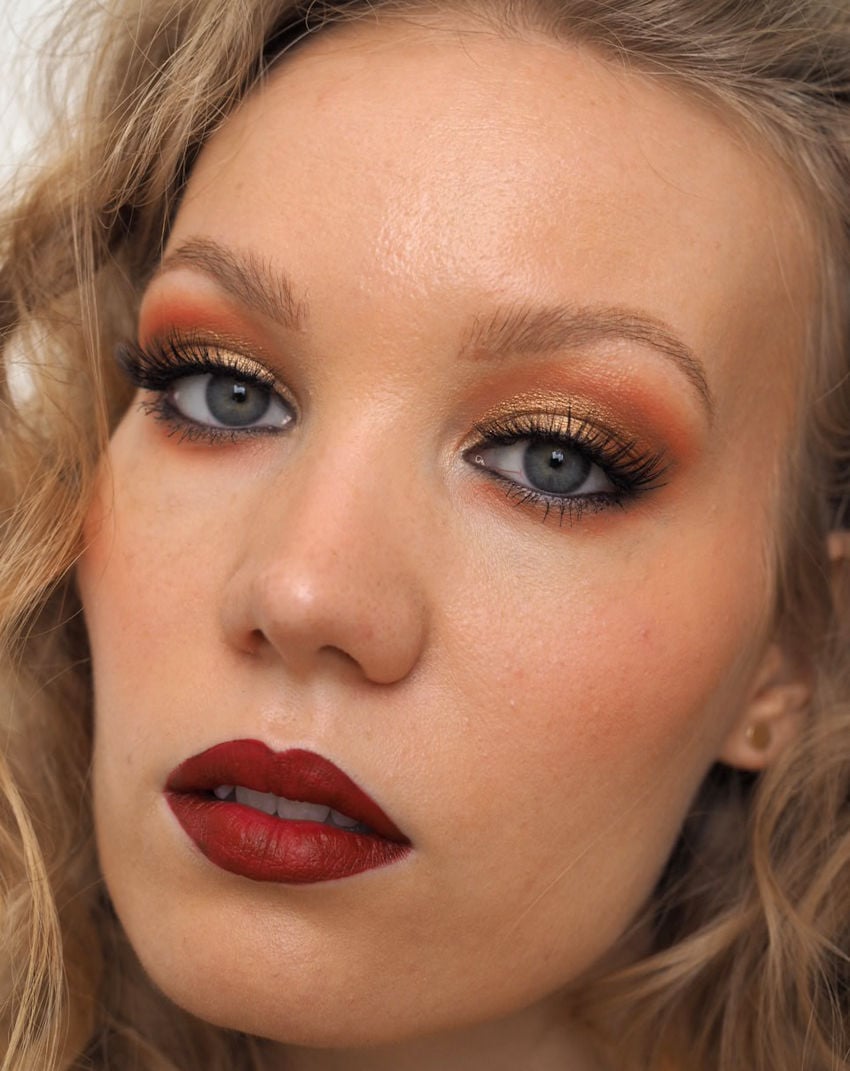 All the makeup products are listed & linked at the end of this post.
This time I went for a darker, more golden eye. The palette of my choice was Too Faced Gingerbread Palette Extra Spicy. It's definitely one of my favorite warm palettes with all the delicious warms, reds and mustardy colors.
When it comes to my base, I used less products – just a good foundation, some bronzer and a peachy blush. Now when I say a good foundation, I actually mean awesome. But I'm gonna do a review soon on it here, so I'll save some of my enthusiasm for that.
As for the lips, I used a gorgeous deep fall red, YSL Tatouage Couture Matte Stain in 21. Typically darker lipsticks are difficult to get to go on evenly and smoothly on the lips. This lipstick formula is very lightweight and comfortable, making it easier to succeed. So if you're looking for intense color, but a comfortable feel on the lips, YSL Matte Stain might be one to check out.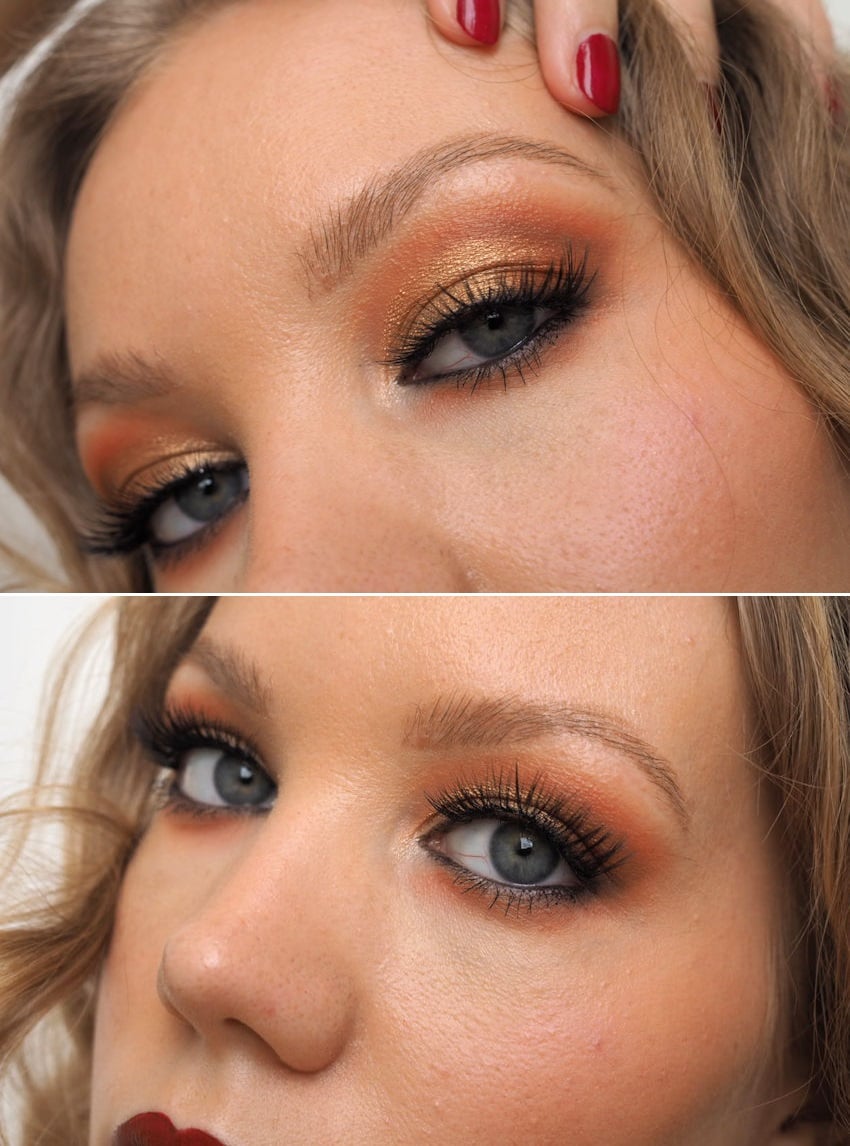 What do you think of this autumnal look?
I have to say, it feels weird to be back at blogging after a long holiday. Especially since I've kept quite a bit of break from social media, also on Instagram. But it's very nice to be back too! Hopefully your summer was nice – or maybe you're still enjoying it? Or are you ready to just bow down to fall?
I love fall.
Products:
*NARS Sheer Glow Foundation, Punjab
*NARS Radiant Creamy Concealer, Custard & Vanilla
*Physicians Formula Murumuru Butter Bronzer
Clarins Joli Blush, Cheeky Peach
Urban Decay Primer Potion
Too Faced Gingerbread Palette Extra Spicy (post: looks & swatches)
NYX Glitter Primer (as a sticky base for the Lily Lolo loose eyeshadow)
Lily Lolo Mineral Eyeshadow, Sticky Toffee
Alima Pure Natural Eye Pencil, Ink (post: best black pencil for sensitive eyes)
House of Lashes Demure Lite
IsaDora Volume Lash Styler Mascara
*YSL Tatouage Couture Matte Stain, 21
Shop fall makeup at *Sephora, *Lookfantastic & *Feelunique