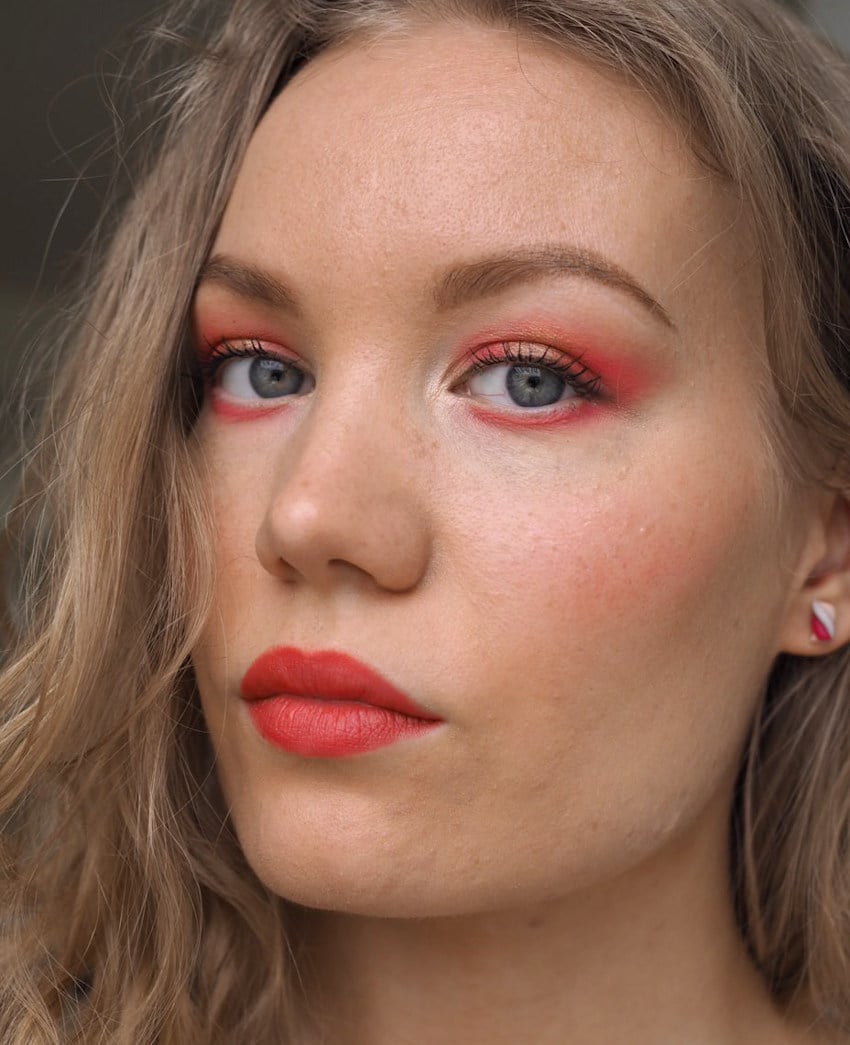 *adlink
In this makeup I used lipstick three ways. I used it on my lips, my cheeks as a blush and also on my lids as a base for my color. Now I want to note that not all lipsticks are eye-safe, but I've never had any problems with natural makeup products such as Zuii's lipsticks.
Lipstick on your lids acts as a sticky base. When you apply your eyeshadow on top of it, the color is gonna look more vibrant, because of the creamy base. It's all about layering, to get the best results.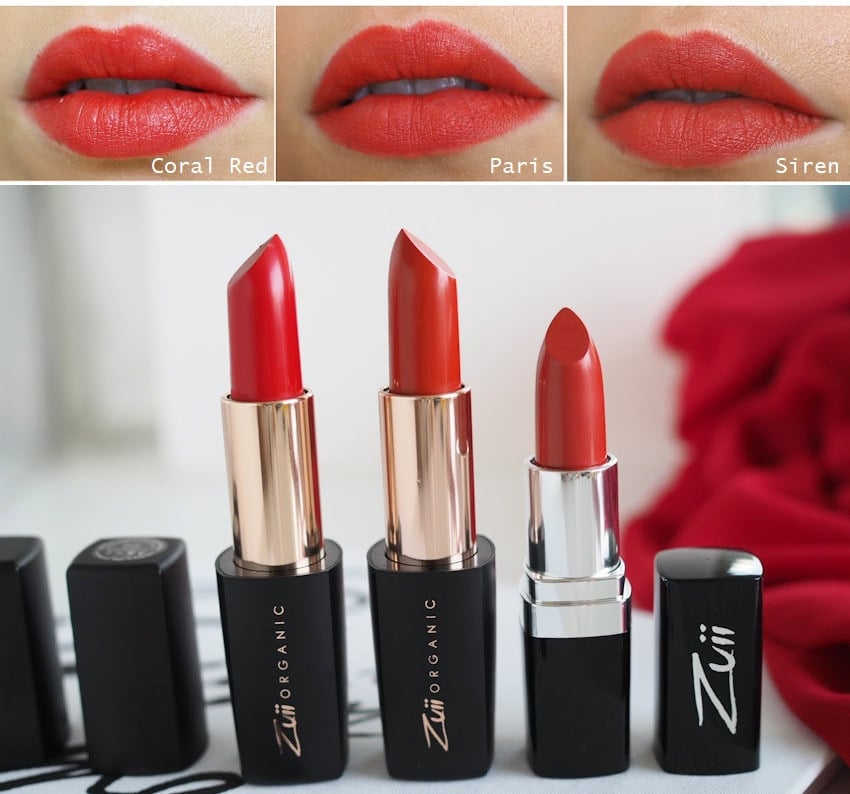 Warm red eye makeup tutorial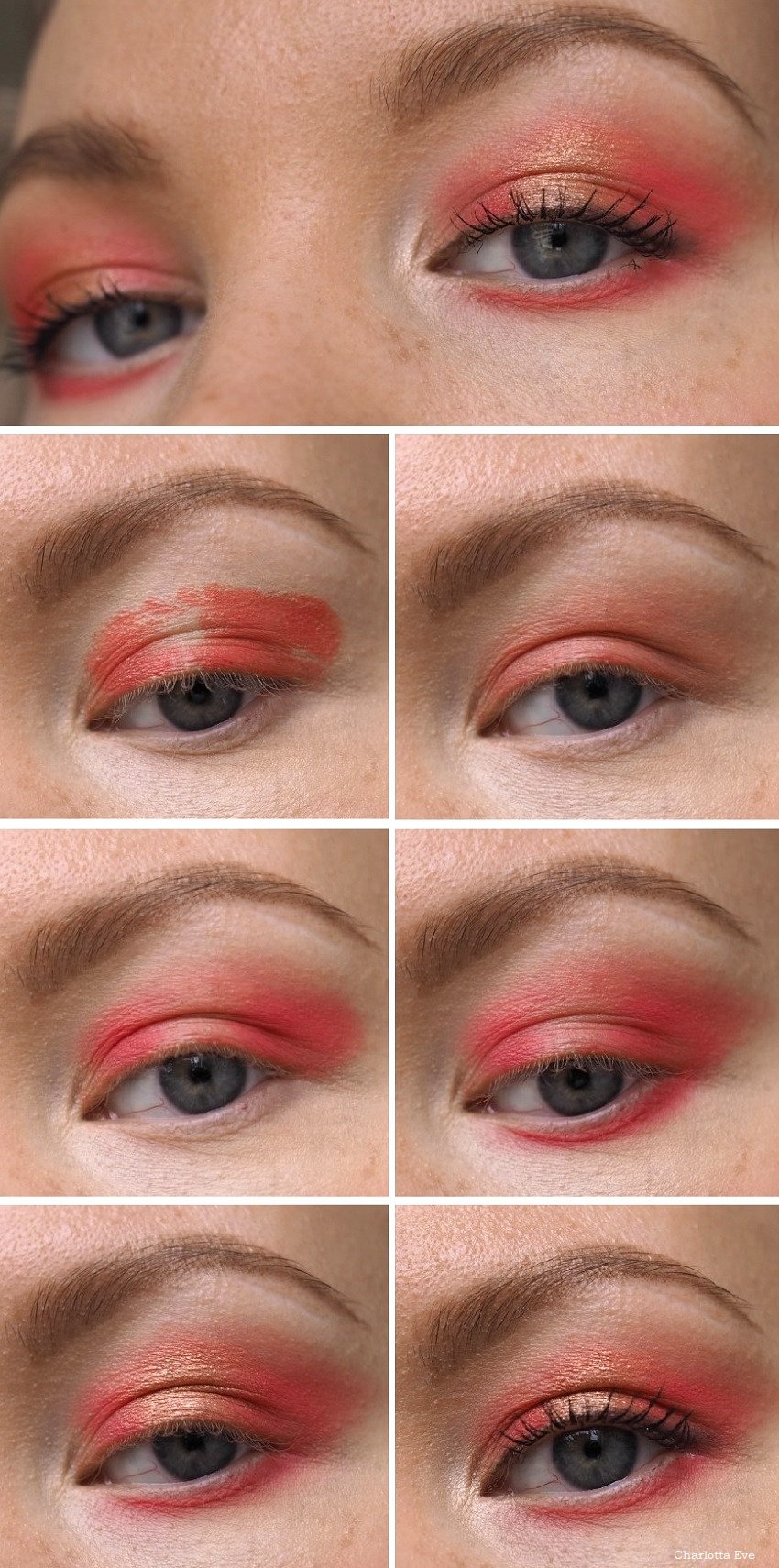 Prime your eyes first. Then add the lipstick as a base. Blend that out.
Next apply your red eyeshadow on top of that lipstick base. Blend. Leave the center of the lid lighter for a highlight.
Go over your lower lashline with the red eyeshadow as well and blend the edges.
Tap on a gold highlight on the center of the lid. Also apply some light on your inner corner.
Line your eyes lightly and add mascara. Done!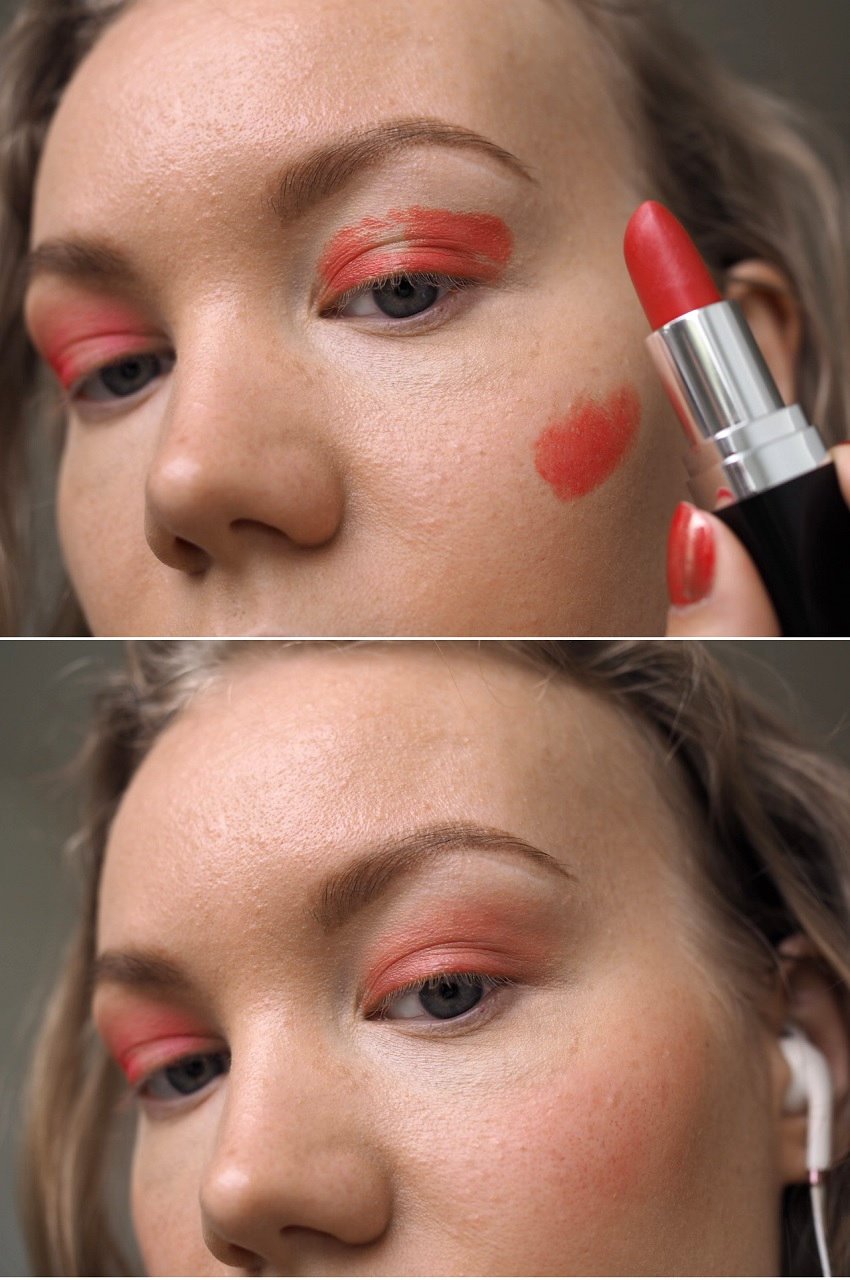 Add the lipstick to your lips and to your cheeks as a blush. Your whole look will look awesome, because the same color repeats itself all over your face.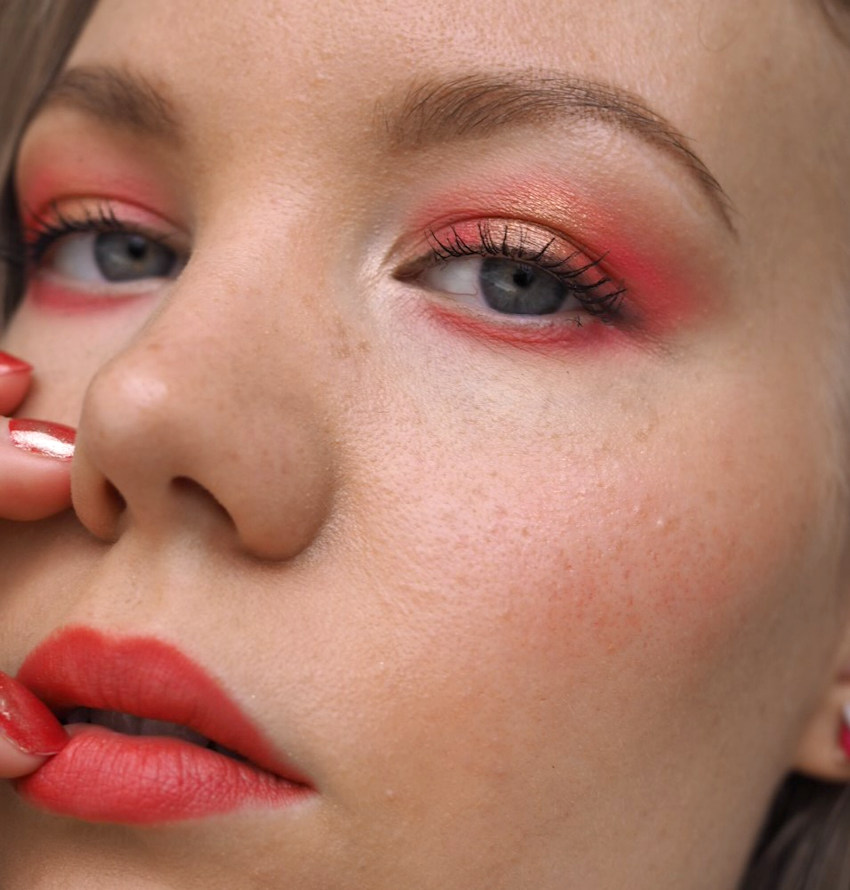 PRODUCTS
Urban Decay Primer Potion
*NYX Ultimate Phoenix Palette
Madara Skin Equal Soft Glow Foundation, 50 (a drop mixed with the CC cream)
*Madara City CC SPF 15 (US, CA) *Madara City CC SPF 15(UK)
Zuii Organic Flora Lipstick, Siren
*Lily Lolo EyeBrow Duo Medium
*Holika Holika Wonder Drawing Skinny Eyebrow Pencil, Dark Brown
Tony Moly Panda's Dream Mascara