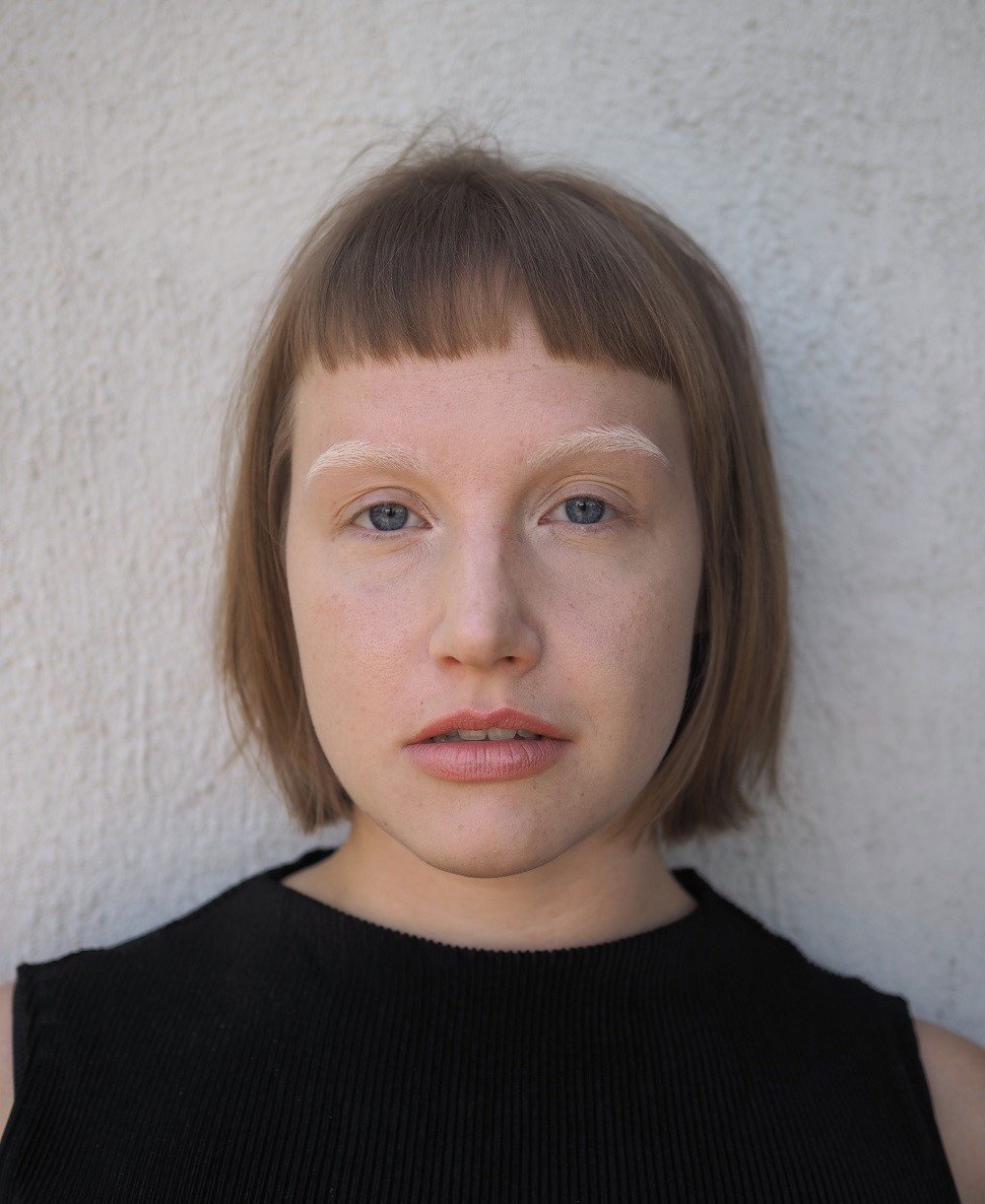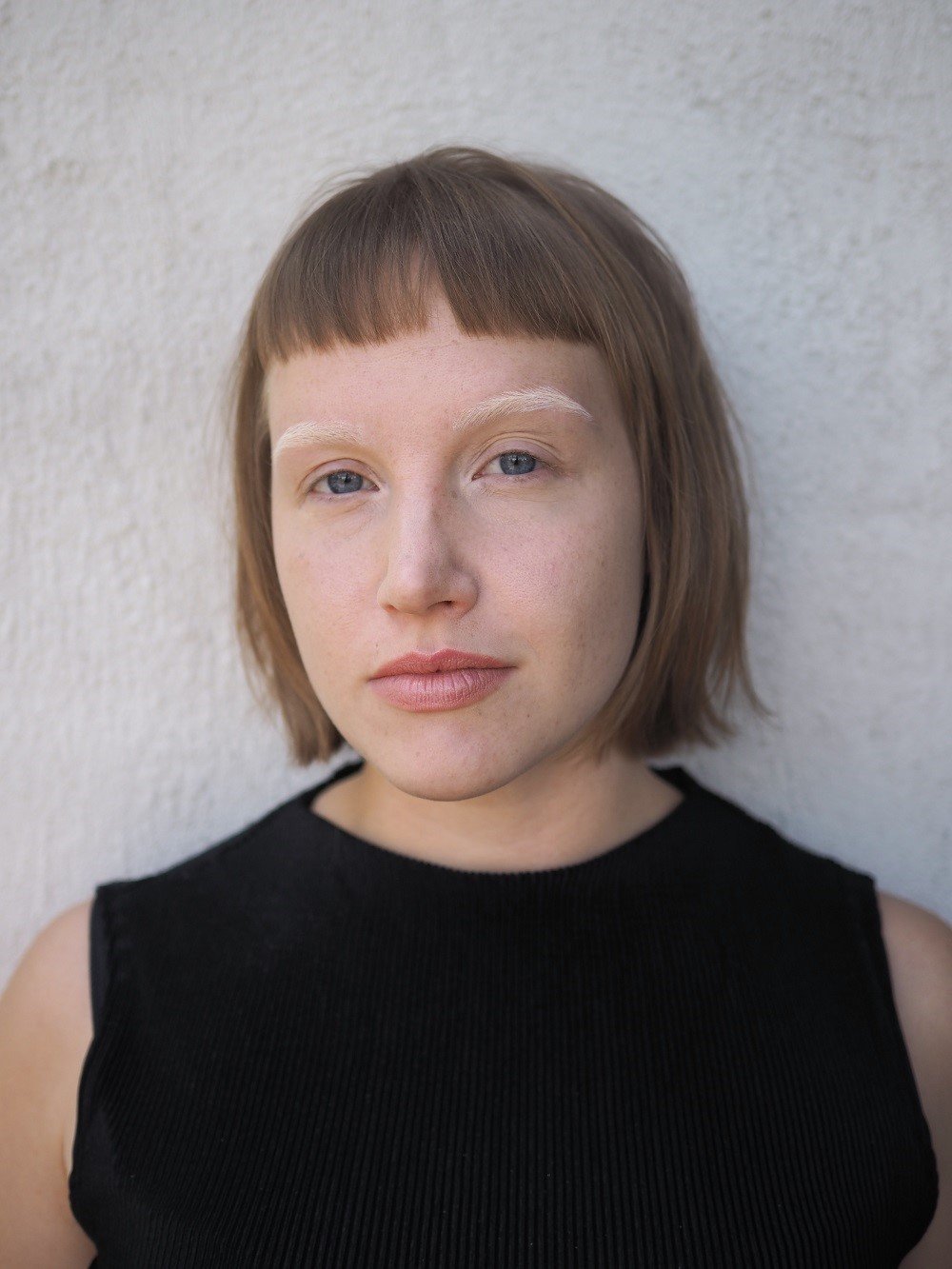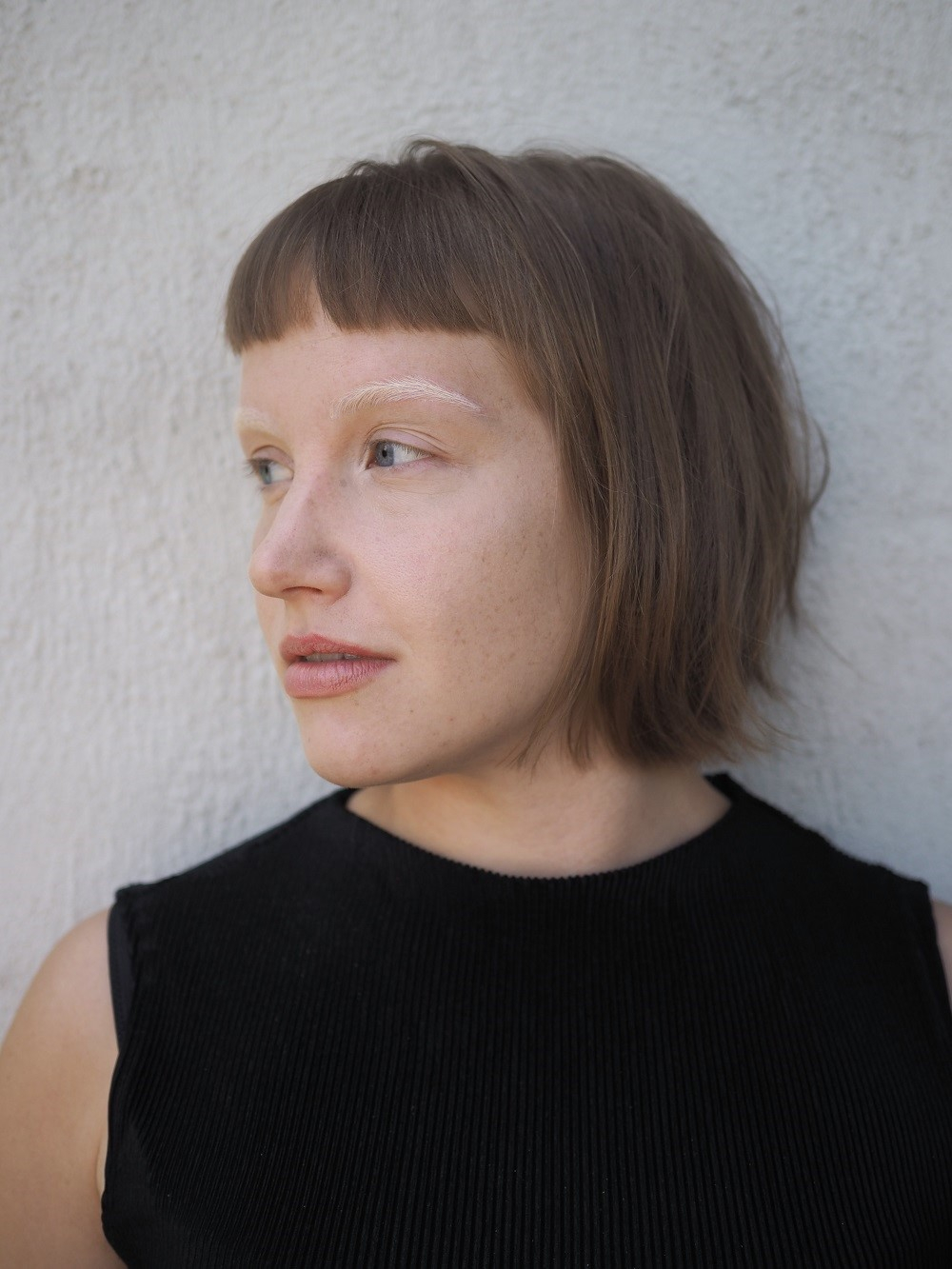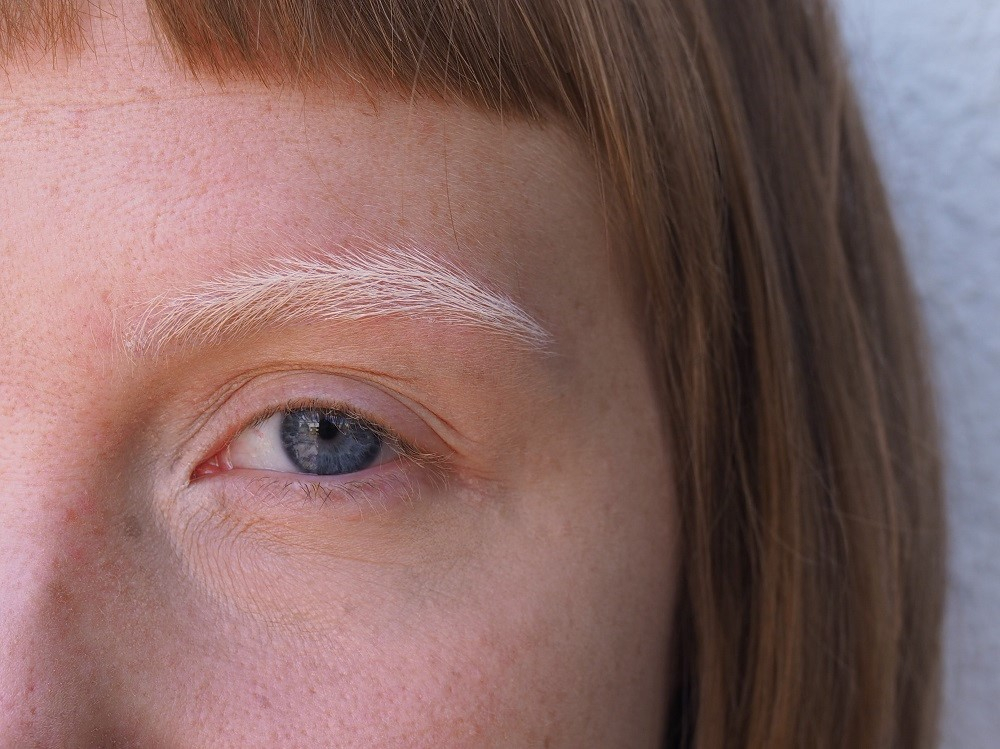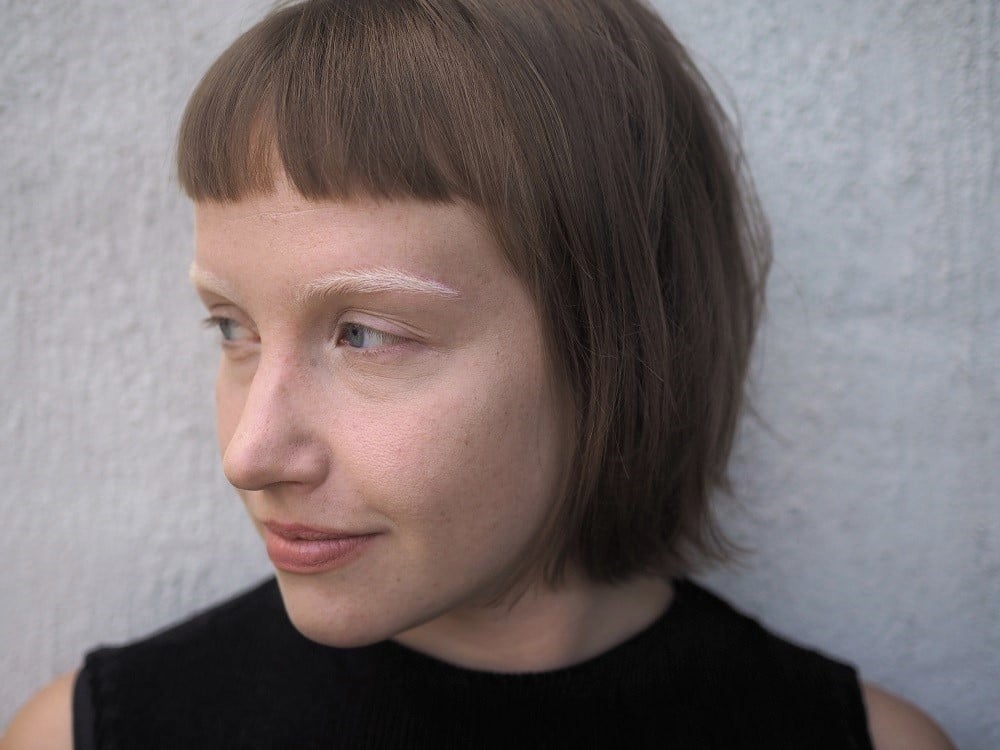 I love to create different – even weird – looks. Even more fun is when my client or makeup model gives me free hands and lets me experiment with different looks. Still usually the most unusual ideas end up just on my own face. This time my friend Inka got this idea of bleached eyebrows and she just had to have them. So I bought the necessities and we bleached her eyebrows and I created a look around the bleached almost white brows.
I want to note that I don't recommend bleaching your eyebrows at home. Always go to a professional – just to be safe. The chemicals are not be played with especially close to the eyes. That said – we experimented a little with silver shampoo which just had to be done here.  Inka has naturally some ginger/red pigment in her hair so the brows ended up a bit yellow. We washed them with silver shampoo to get rid of the brassiness.
I left the brows quite natural – I didn't pluck them as much as I would normally do. I think in this look the thick big brows look really nice. I wanted to leave the whole look quite exposed and focus on the brows. I applied white pencil in the brow hairs to make them look even more white – and I also added the same pencil to the inner corners of the eyes. For the face I added just a illuminating primer with a sheer coverage powder foundation and a tiny bit of highlighter. For the lips I chose a pale nude lipstick with a subtle gloss.
I love this look and I think that Inka pulls it off beautifully! What do you think?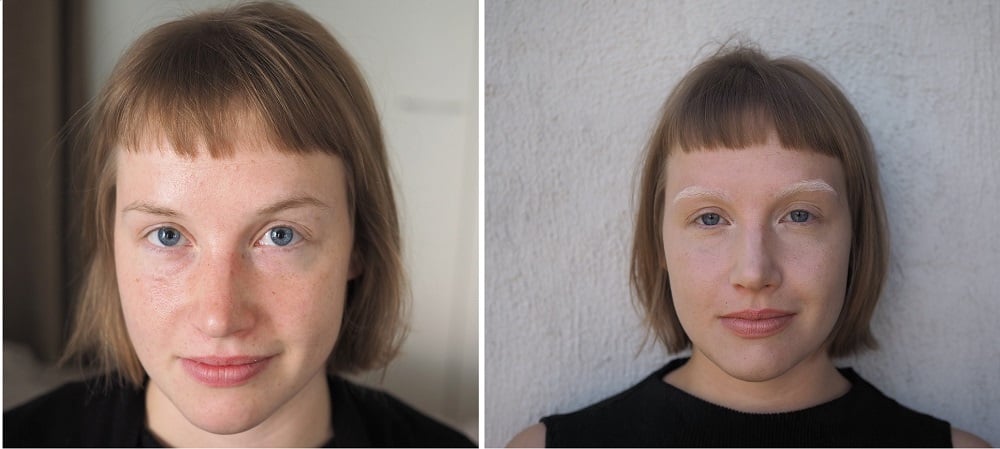 PRODUCTS
BROWS & EYES
Bleached brows with Refectocil Professional products
NYX Jumbo Eye Pencil in Milk
SKIN
Missha BB Boomer Illuminating Primer
Zuii Organic Powder Foundation in Ivory
Zuii Organic Eyeshadow Pink Ice as highlighter
LIPS
KikoMilano Frosted Look Lipstick in Rossetto 01
Zuii Organic Flora Lipgloss in Rose