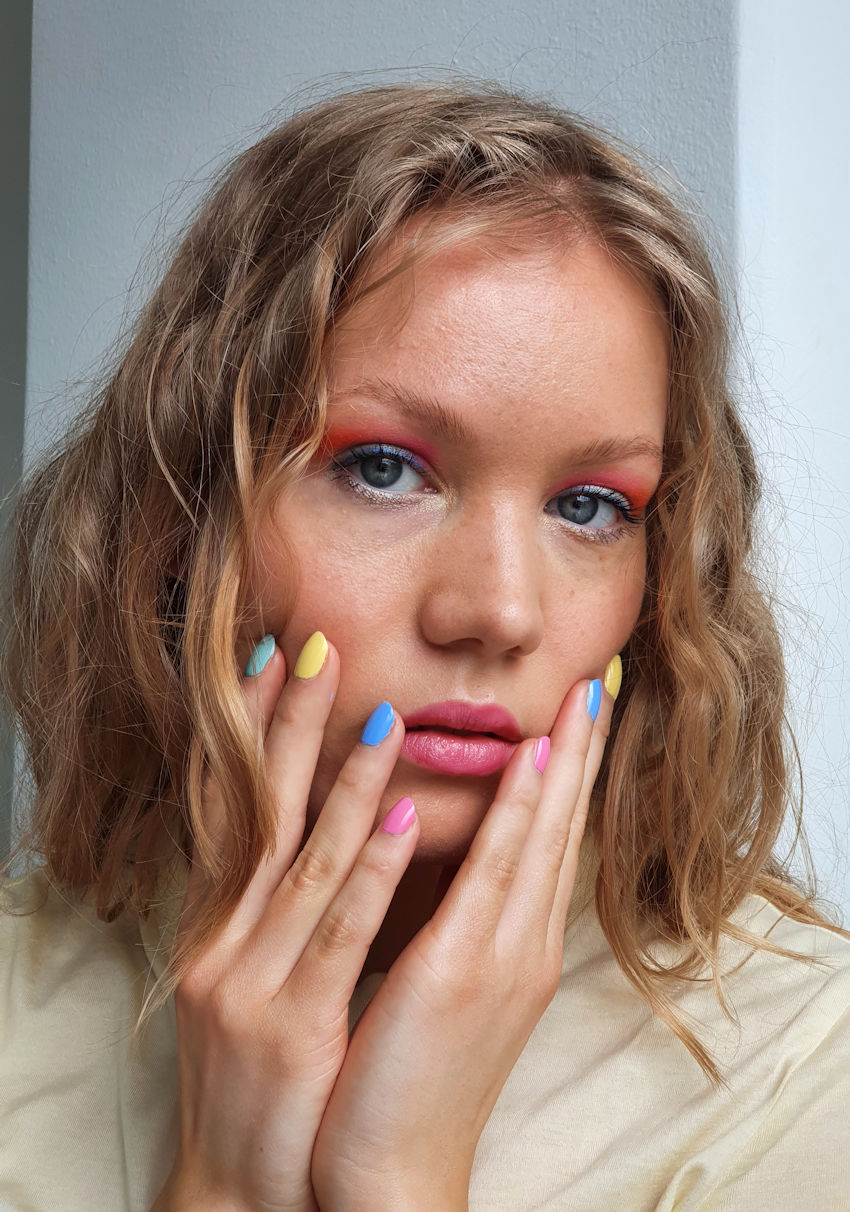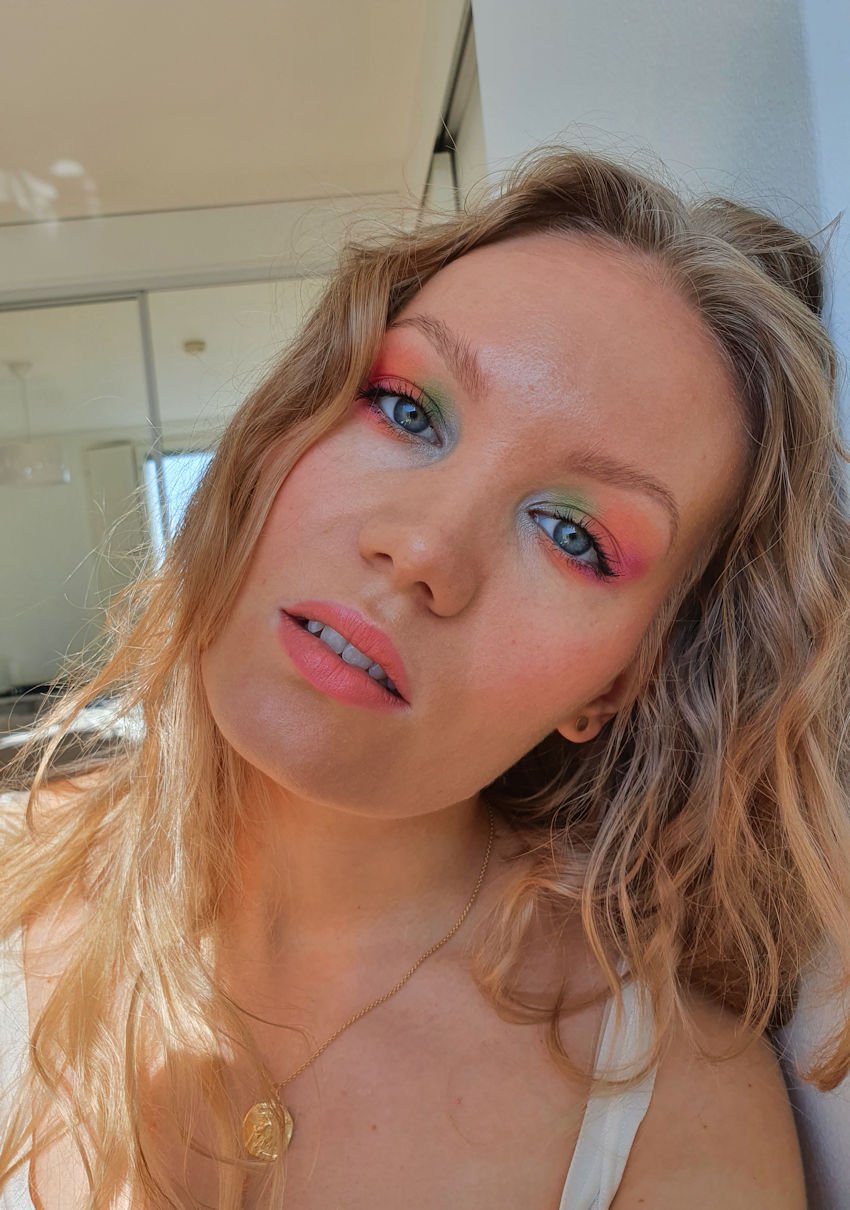 *adlink
You know it's late spring, when each of my toe and finger nail is painted with a different color. Or when my freckles start to show up. Or when it's finally warm enough to enjoy my morning coffee on our balcony.
Or when the date is suddenly 22.4. How are we already four months into this year?
And if not from that, you know it's spring when I start to paint my face with rainbow colors. And on that note, here are two colorful makeup looks with tutorials!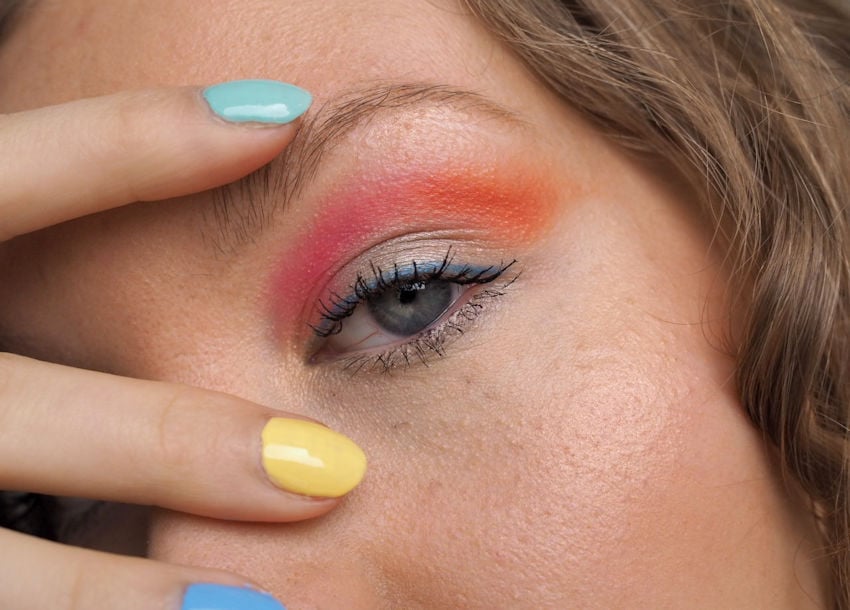 Colorful makeup look
I have to say, this look didn't turn out quite how I first envisioned it. In hindsight, it would have looked even better with a brighter lid color. I would have loved to use mint green, but I only had a muted light green, so I used that. Just white would have looked great too. Or another bright color, like yellow. So feel free to change up the colors! I also would have liked the liner to be bolder blue, but it didn't show up as bright as I intended it.
Tutorial with step by step photos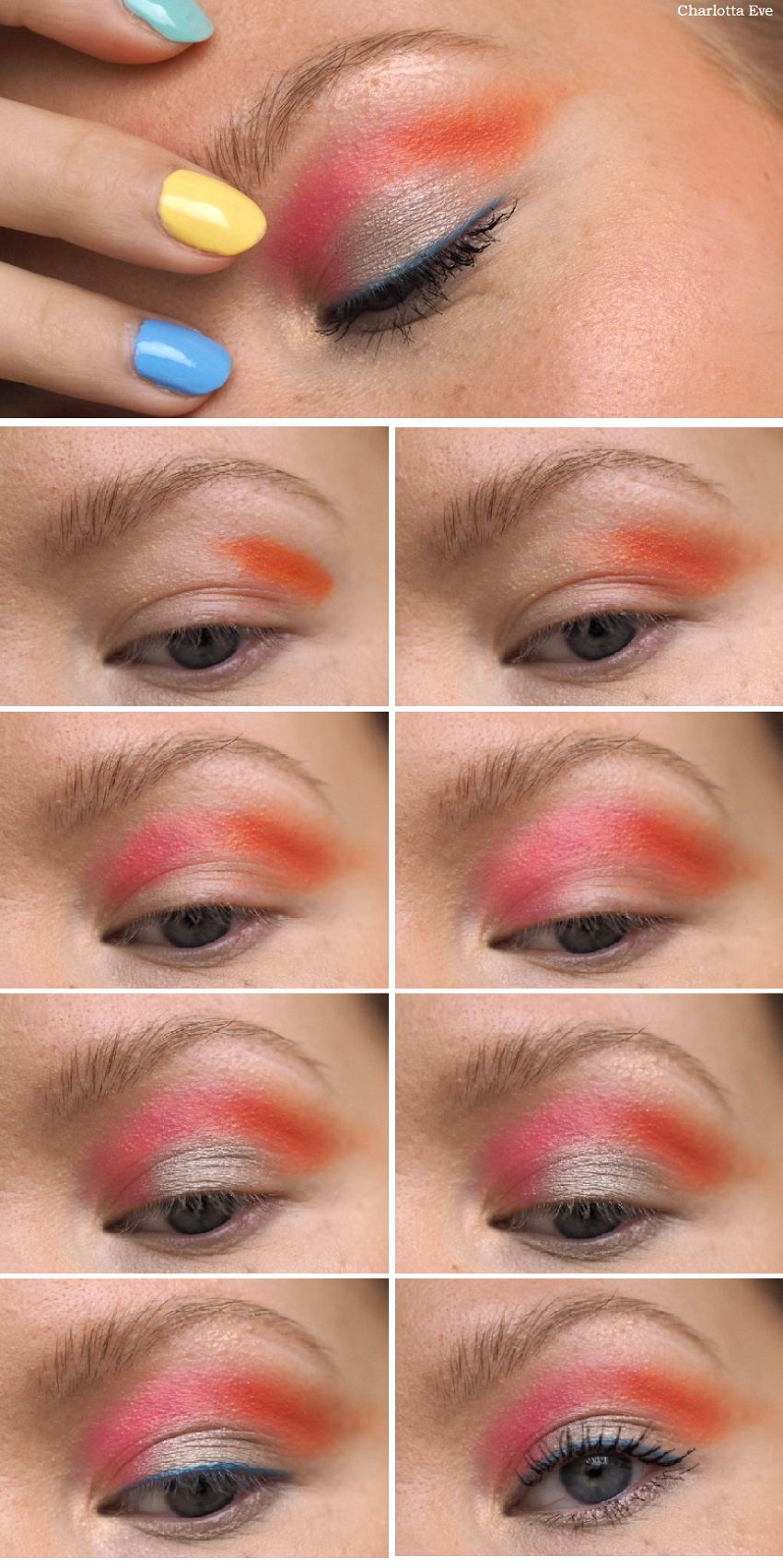 I wanted to left the orange and pink to kind of float on my lid (except in the inner part of my eye, where I pulled the pink to the lid a bit). First I applied orange in the outer part of my eye, going upwards. Then I added pink in the inner part of my eye and blended them together a bit. I left the lid bare.
Then I added the lid color, which was a muted green. I also added that on the lower lashline. I lined my eye using blue eyeshadow on a wet brush and finished off the look with inner corner highlight and mascara.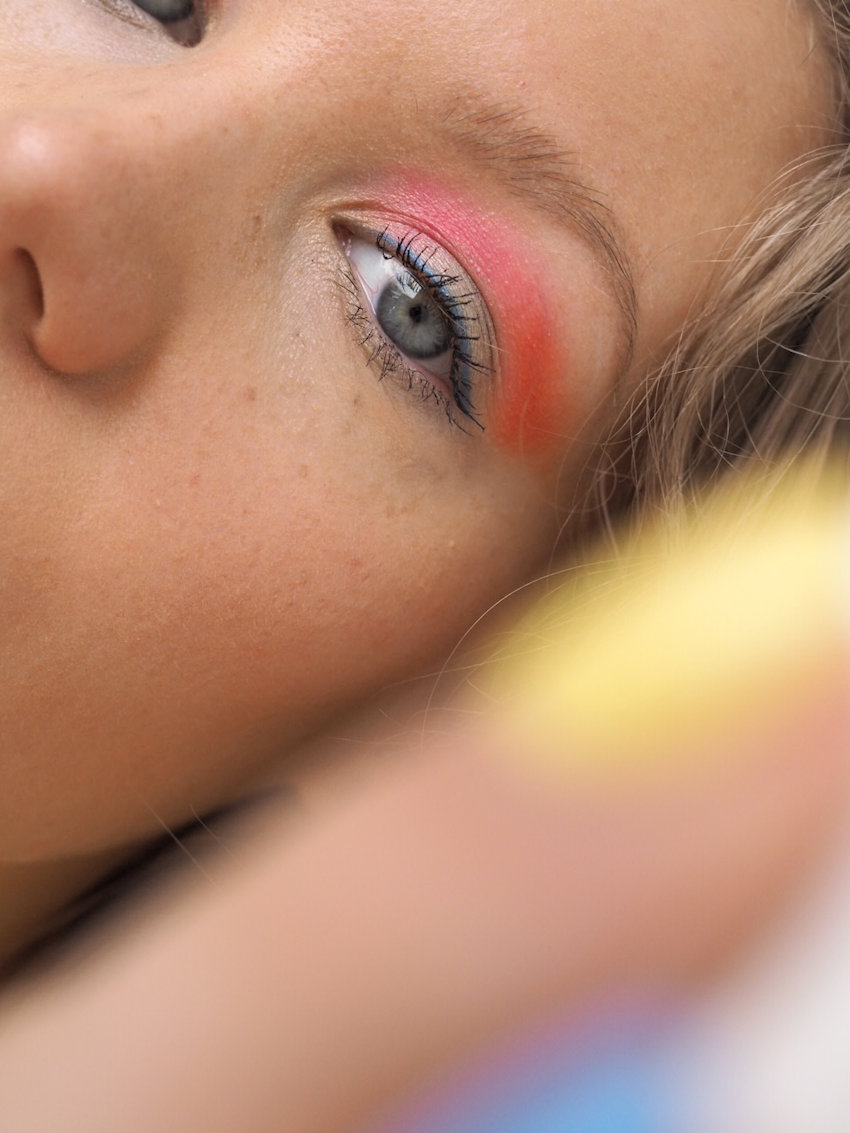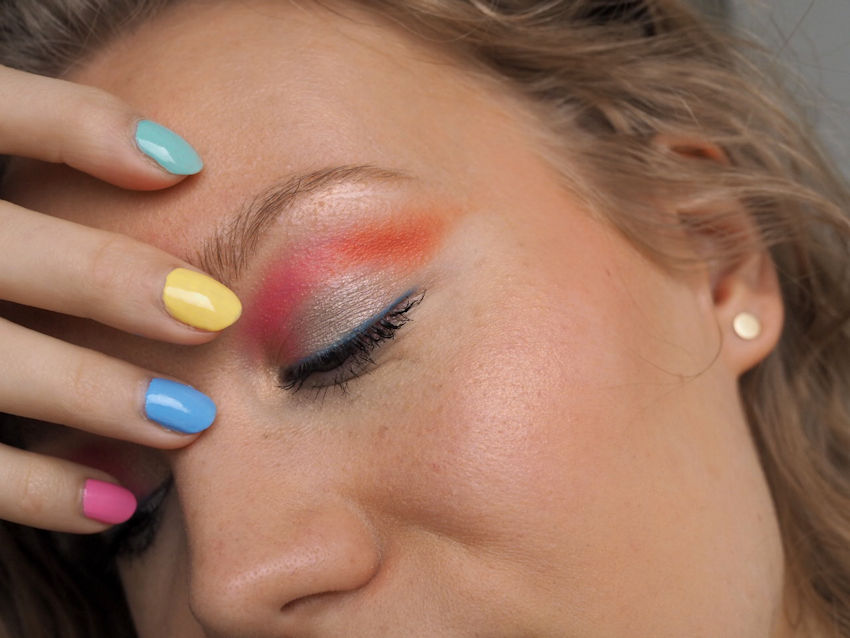 By the way – that amazing glow comes from *Zuii Organic's Melon blush. You know, the blush that is really similar to NARS Orgasm, only it's actually better than it?
Read my post: NARS Orgasm VS. Zuii Organic Melon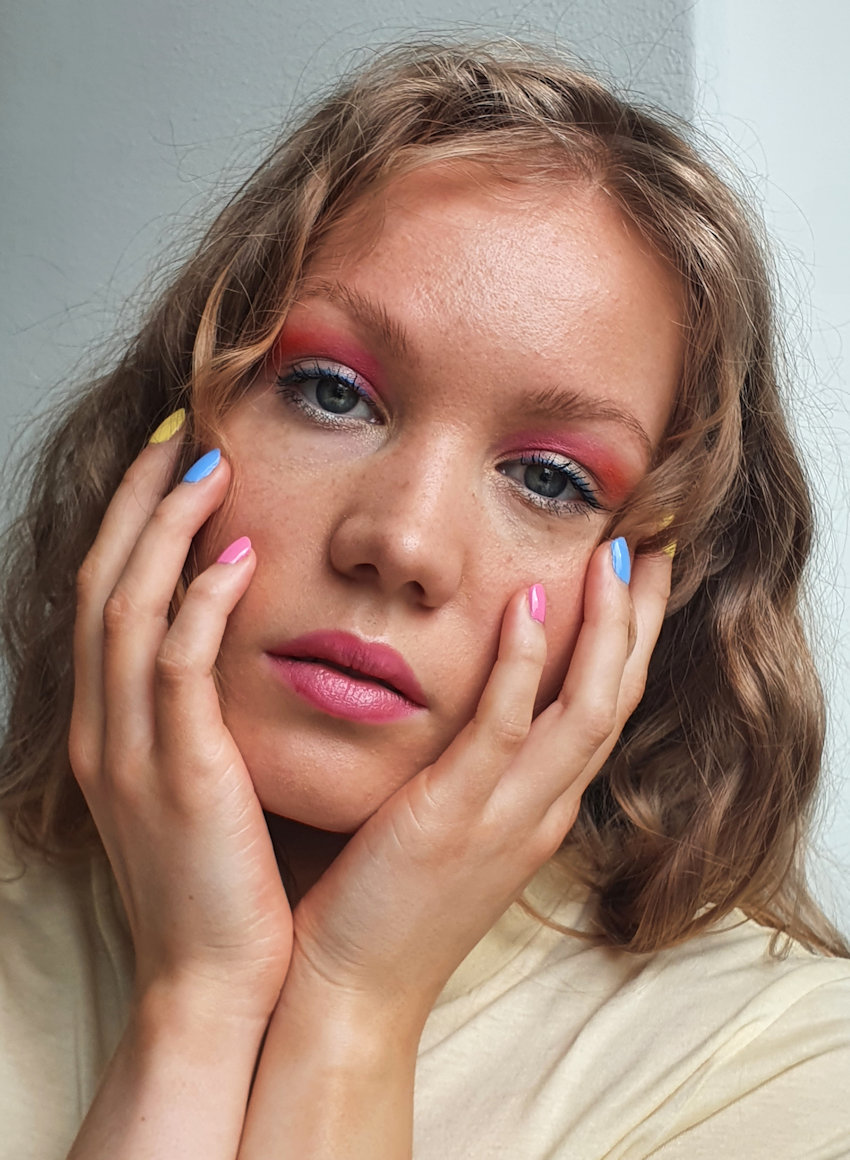 For both looks I used mainly colorful palettes from NYX.
Eyeshadows:
NYX Off Tropic Hasta La Vista Palette
*NYX Ultimate Phoenix Palette
*NYX Perfect Filter Marine Layer Palette
Clarins Ombre 4 Couleurs, Jade gradation
Brows:
*Benefit 24hr Brow Setter Gel
GOSH Brow Pencil, Greybrown
Pink lips:
Lily Lolo Lip Liner, Pink
YSL Volupte Shine Lipstick, 41
Peach lips:
Lancome Cream Lipstick, Tresor
Nail polishes are from Essie (pink), essence (yellow), IsaDora (blue) and Rimmel (mint)
Necklace: 
*Rellery Zodiac necklace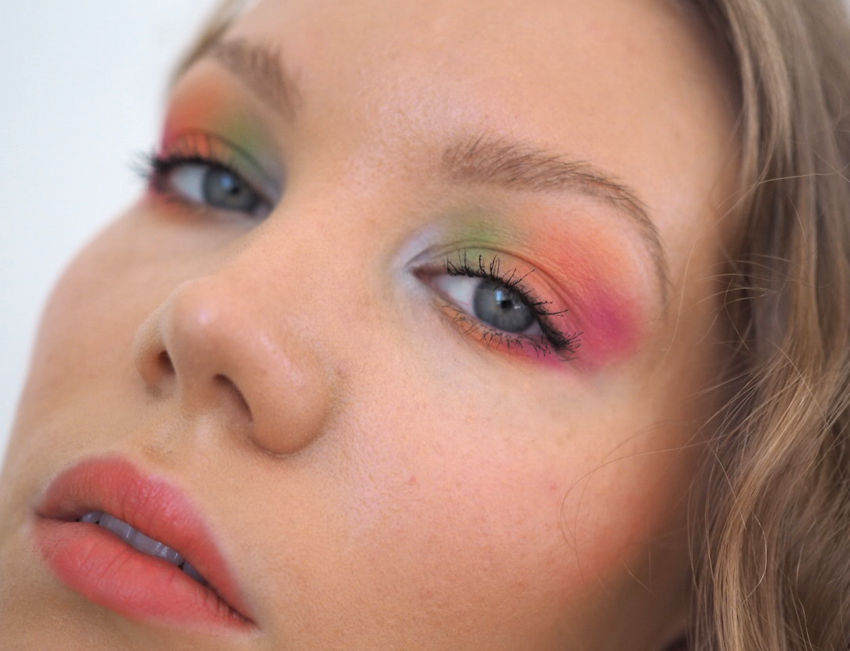 Watercolor inspired makeup
I really love this look. I used a white eyeshadow as a base to make the colors a bit more light and bright. Tutorial can be found on my Instagram highlights!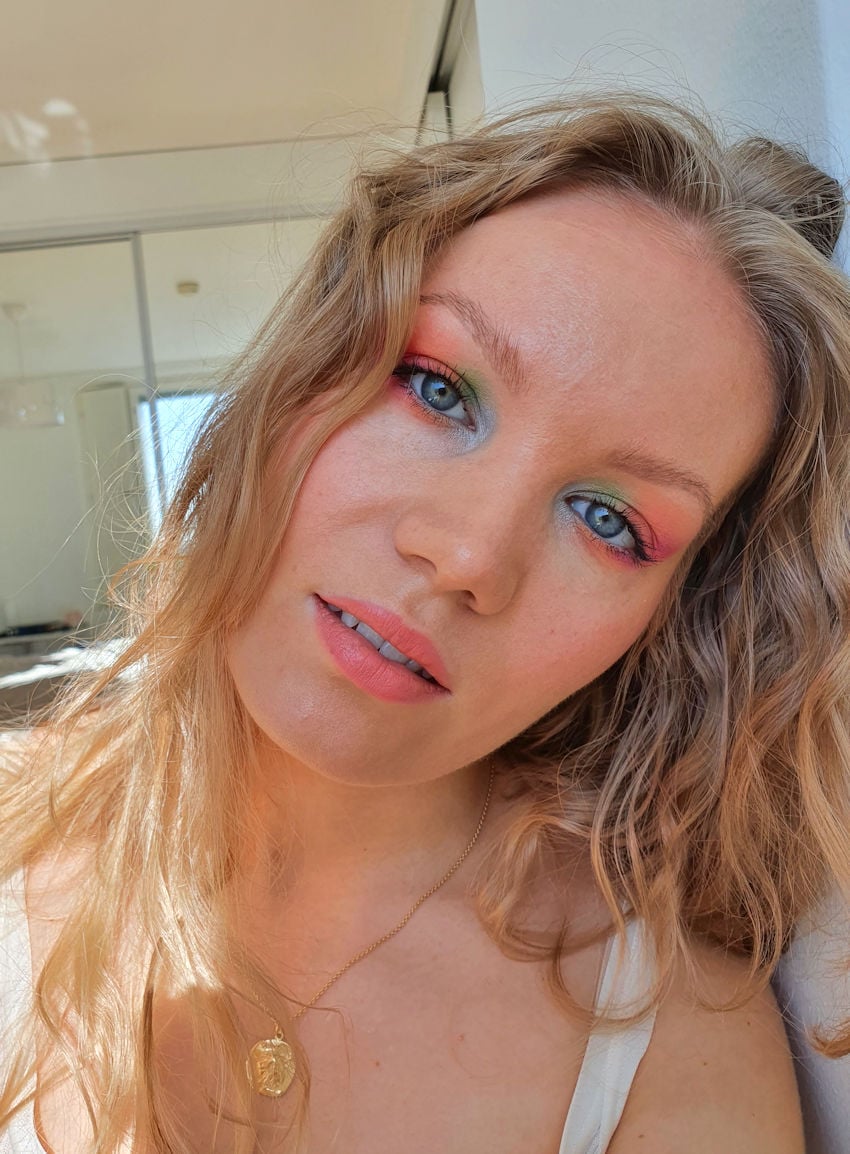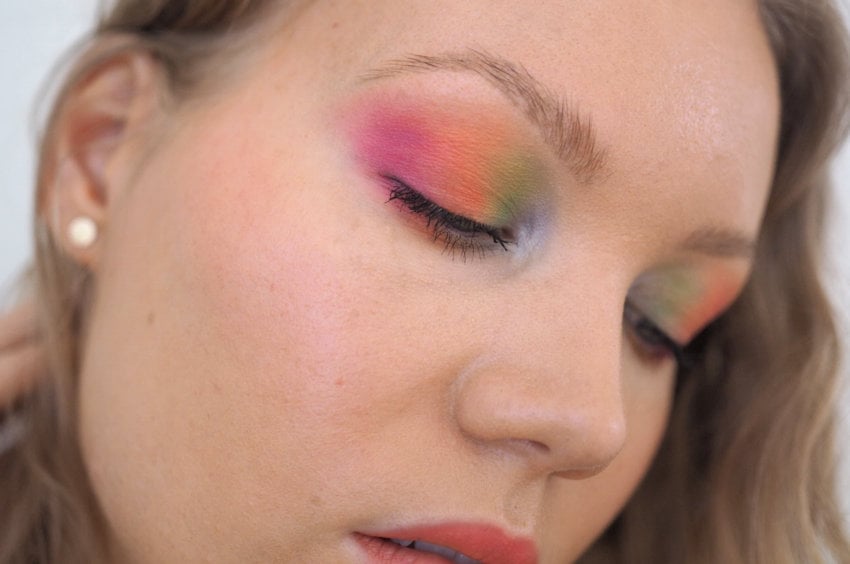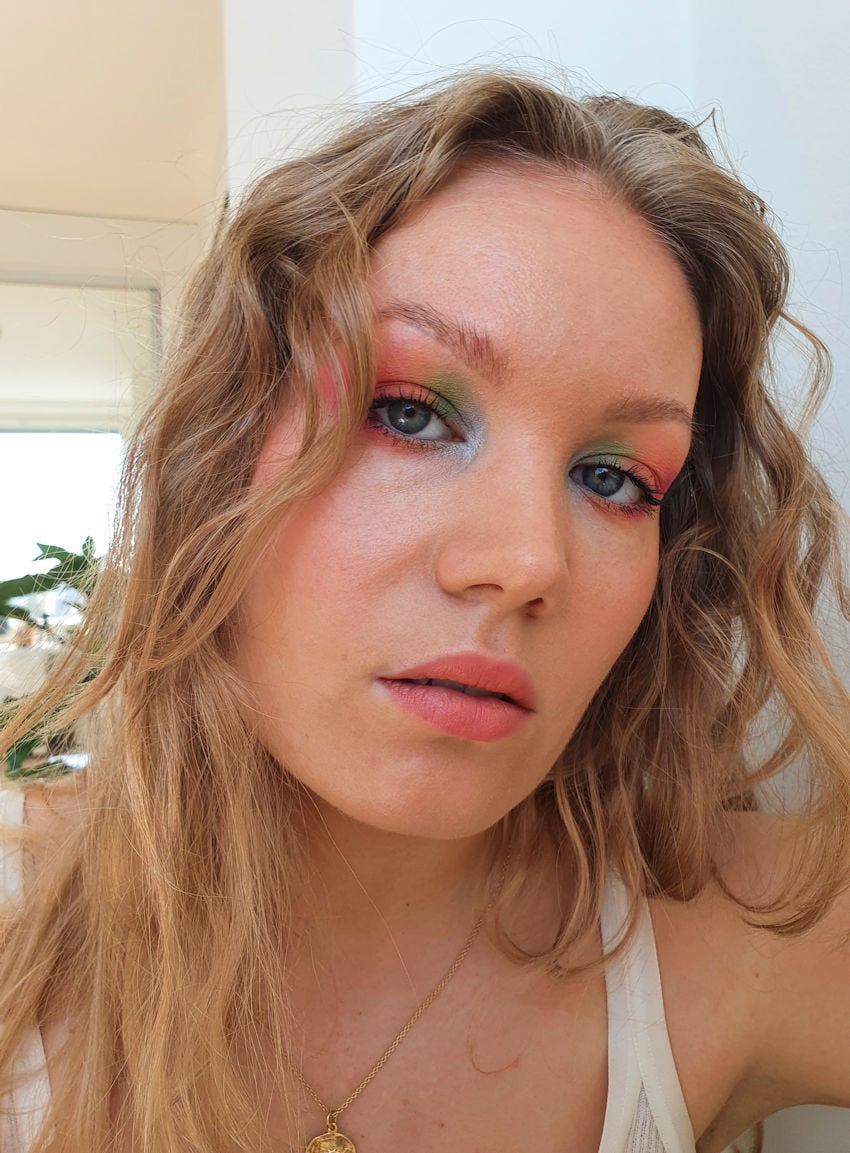 P.S. Thank you so much for your nice comments regarding my fatherless post. I'm overwhelmed and touched by your response. Writing that piece was important for me, but I didn't realize how much the text could touch you as well. Whoever said social media can't be real? I really appreciate you.
Are you into colors?