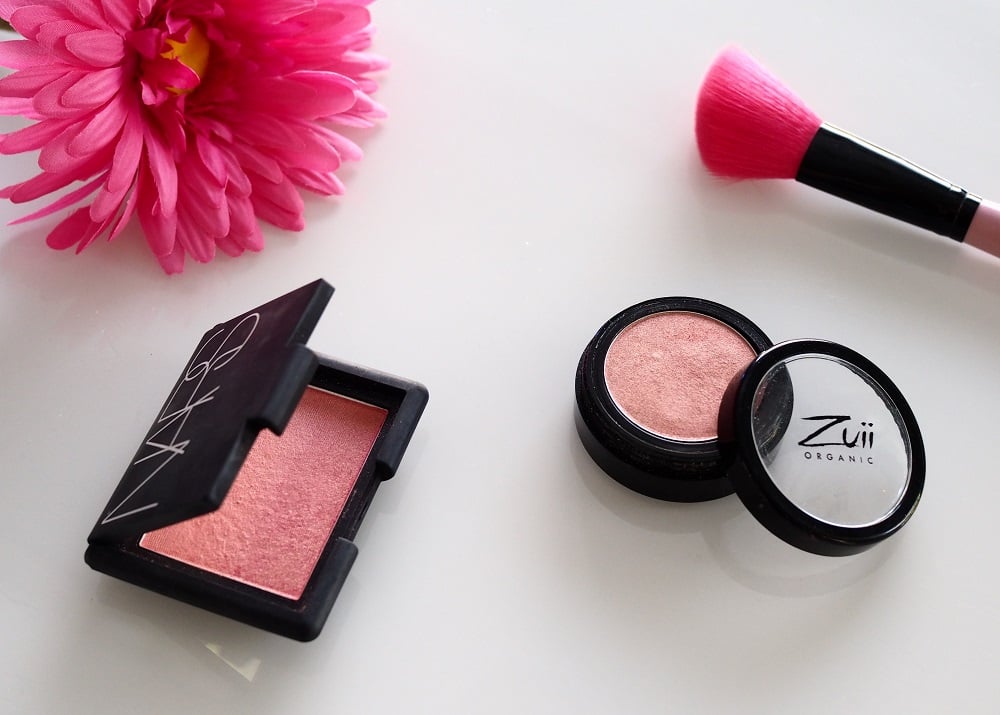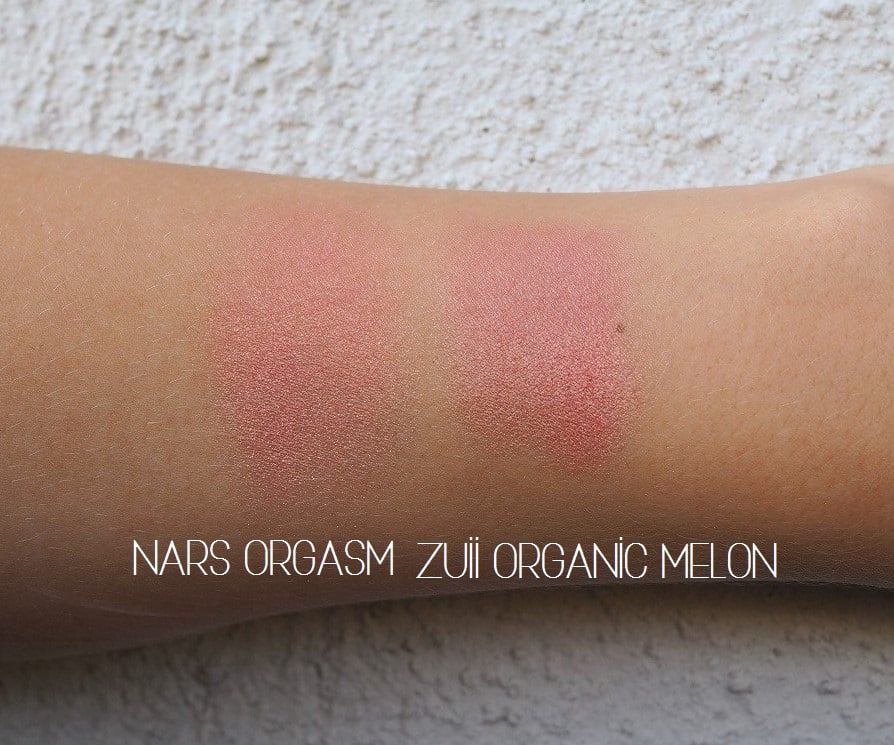 *adlink
One of the cult classic blushes is probably NARS' Orgasm Blush. It's a beautiful peachy pink blush that has a lot of shimmer in it. There are a lot of dupes to that shade but I want to show you an organic option for it: *Zuii Organic's blush in shade Melon.
So let's compare them.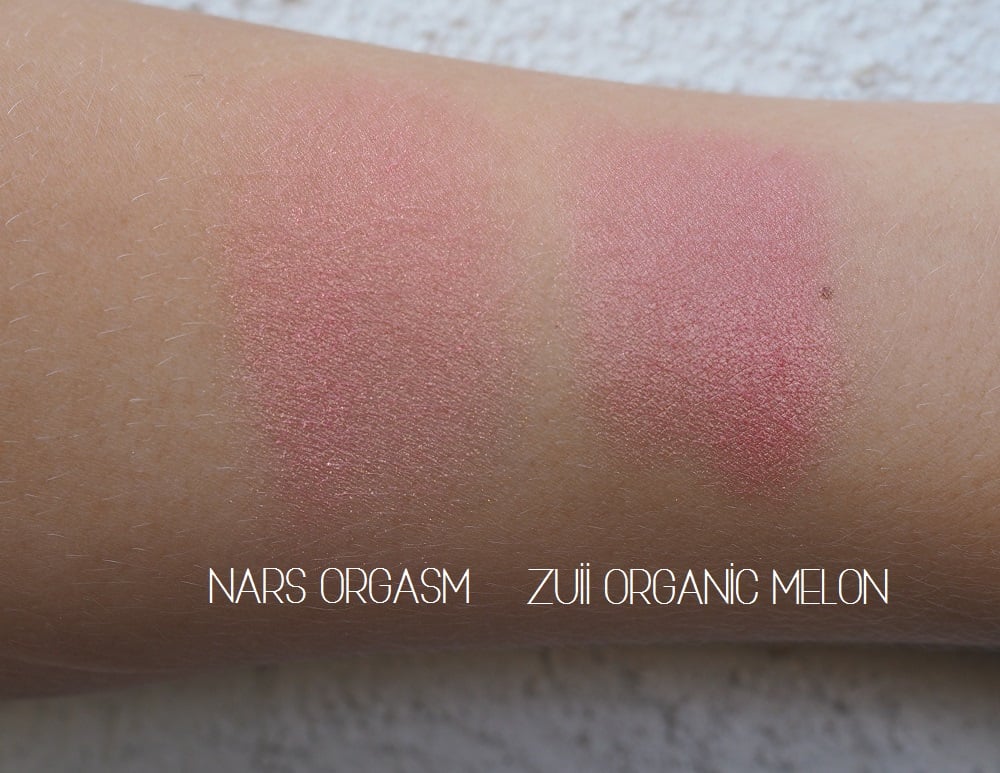 NARS Orgasm Blush vs. Zuii Organic Melon blush – Dupe for Orgasm blush
Color
They are very similar peachy/pink colors but Melon is a bit more pink than Orgasm. They both have nice pigment but Melon has definitely more of it than Orgasm. Melon is an intense color whereas Orgasm is more sheer. And I tried my best to make it intense in the swatch.
Shimmer
Orgasm certainly has more shimmer and glitter in it than Melon. The glitters are also bigger than in Melon. Melon has a lot of shimmer in it too but it's very fine so it doesn't look that glittery.
Texture
Melon is very smooth and easy to apply. Orgasm is more dry and it doesn't go on as smoothly as Melon does. I don't have dry skin but I have some dryness on my skin every now and then and I've had trouble applying Orgasm. I think you can see the color/shimmer/texture difference in the swatches quite well.
Packaging
The packaging is quite similar in both of these. Simple black. NARS has a satin almost suede feel to it though and that's why it's harder to keep it clean.  Zuii has a transparent lid and I like that I can see the blush  through. Both are beautiful.
Price
NARS blush is actually more expensive than the Zuii blush (at least in my country).
*NARS Orgasm Blush (Sephora)
*Zuii Organic Melon Blush (amazon)
*Zuii Organic Melon Blush (Eccoverde.com)
I love them both but I have to say Melon blush is better in quality. I'm actually still wondering how Orgasm is so popular – am I the only one having trouble with the patchiness? The color however is beautiful.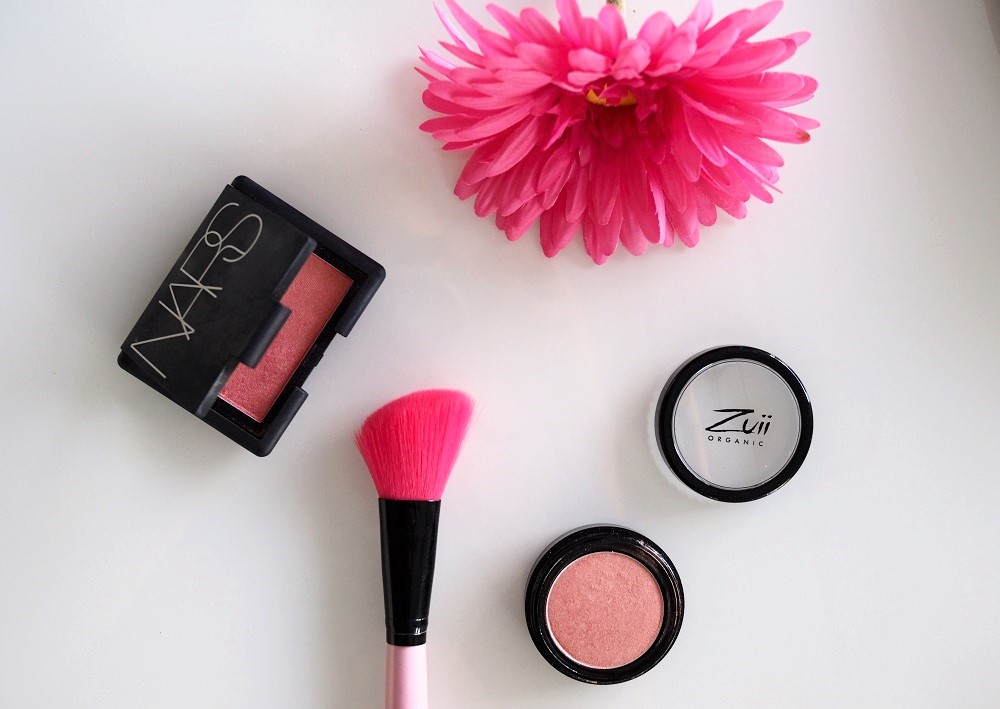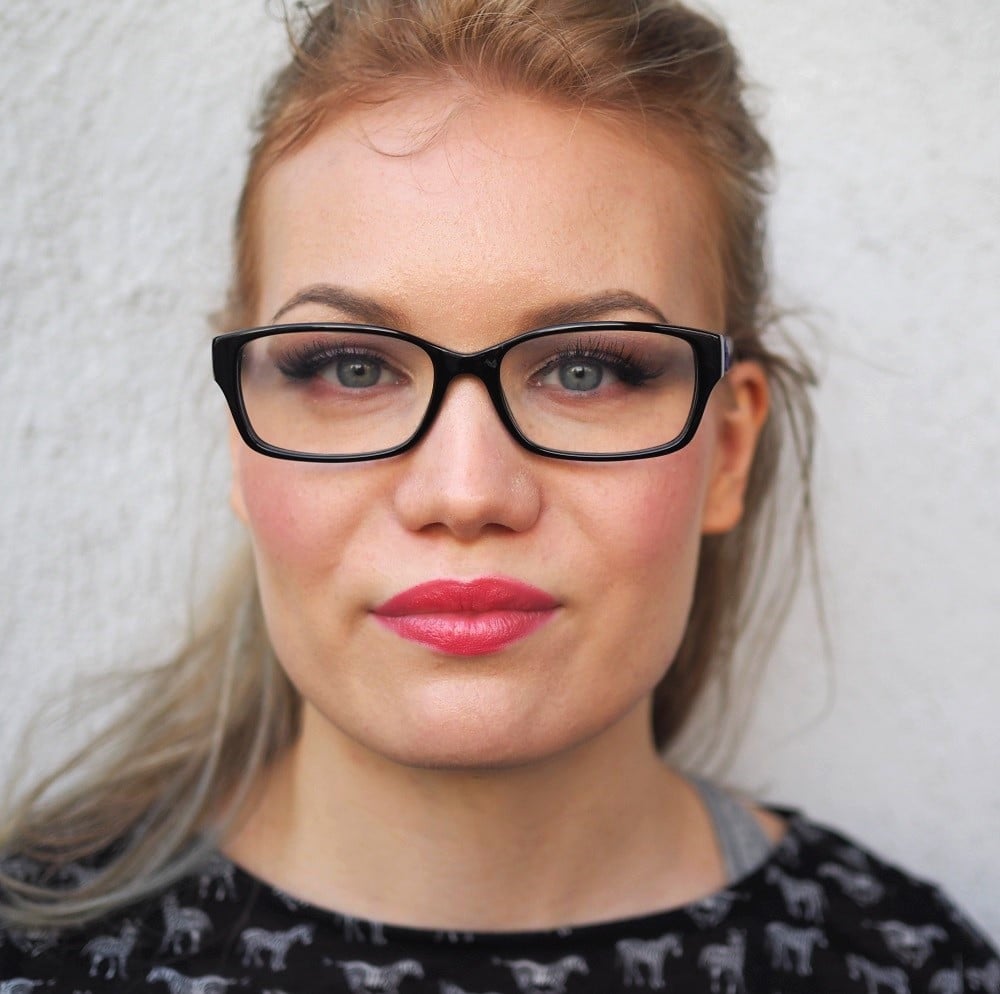 NARS Orgasm blush on my right side and Zuii Organic's Melon on my left side. Can't really tell the difference on the face, can you?