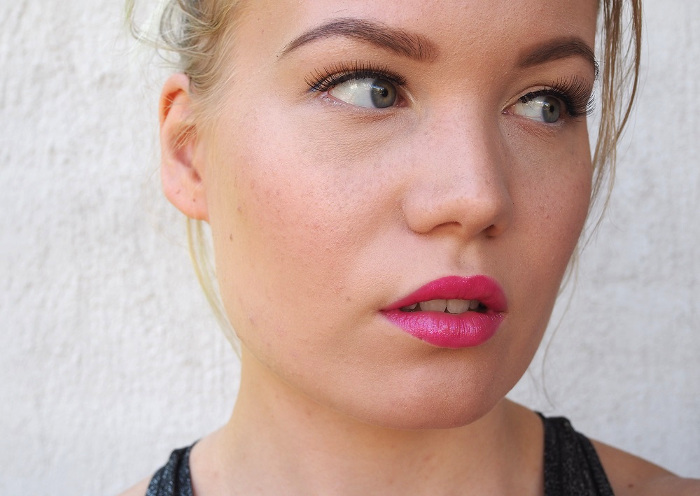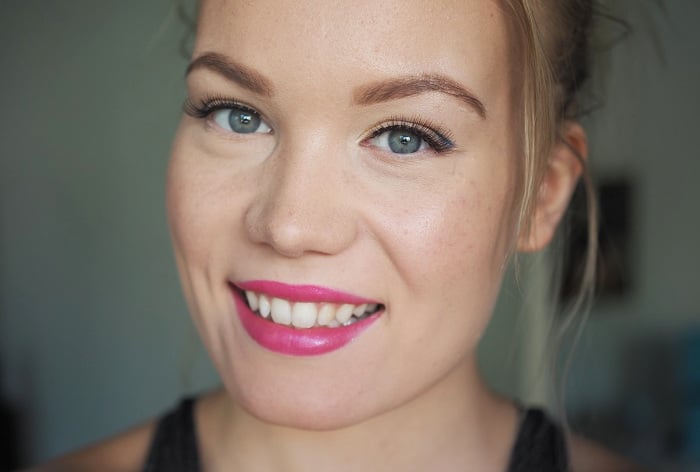 Hooded and deep set eyes can be tricky. Cat eyeliner and smokey eye is now and will forever be tricky. In this makeup I wanted to take advantage of my eye shape and hide a colorful rainbow to my lids. You can't really see it with eyes open but when blinking, laughing or looking down you can see my pride!
If you want the rainbow to be more visible, you can always draw it above the crease. I did a small tutorial for you, hope you like it!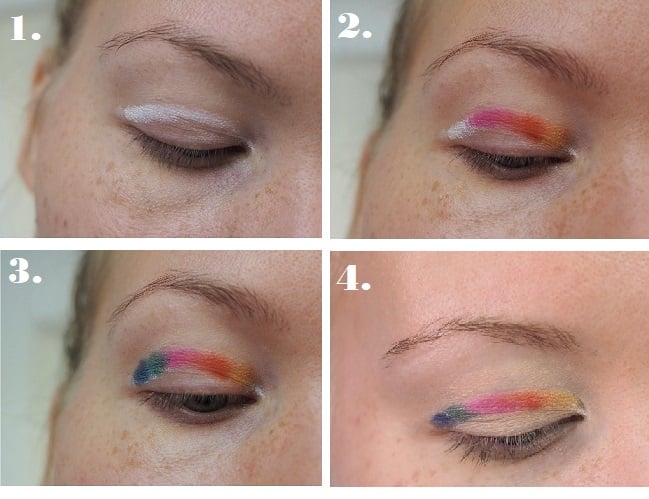 1. Make a white base for the colors. If you have colorful eyeliners you don't have to do this, you can just go for the colors. I didn't have eyeliners so I used NYX's Milk Pencil as a base and applied my colorful eye shadows on top of it.
 2. Clean the edges with concealer and a small brush. That's it!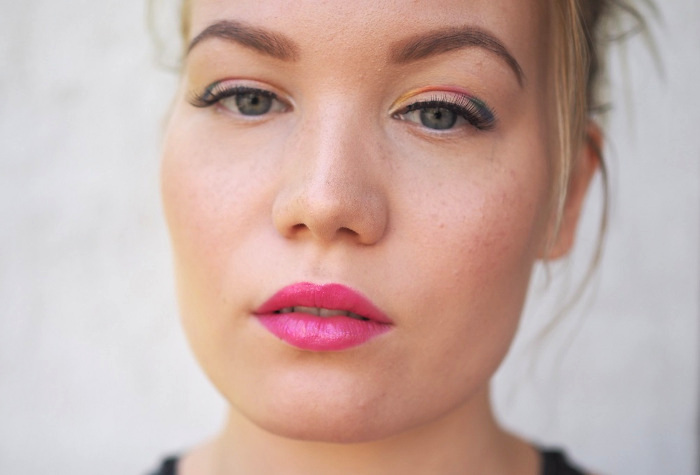 PRODUCTS
Everyday Minerals Rose Primer*
Rimmel Lasting Finish Nude 25HR Foundation in Ivory
NARS Radiant Creamy Concealer in Vanilla
Benefit Hoola Bronzer
IsaDora FaceScuptor in Cool Pink*
Urban Decay Primer Potion
NYX Jumbo Eye Pencil in Milk
Morphe Flame, Orchid and Honey Baked (Orange, Pink & Yellow)
IsaDora Tropical Garden Eye Palette (Green & Blue)
Eylure Lashes in 100
IsaDora Twist-Up Gloss Stick in Tropical Fuchsia*
*Gifted