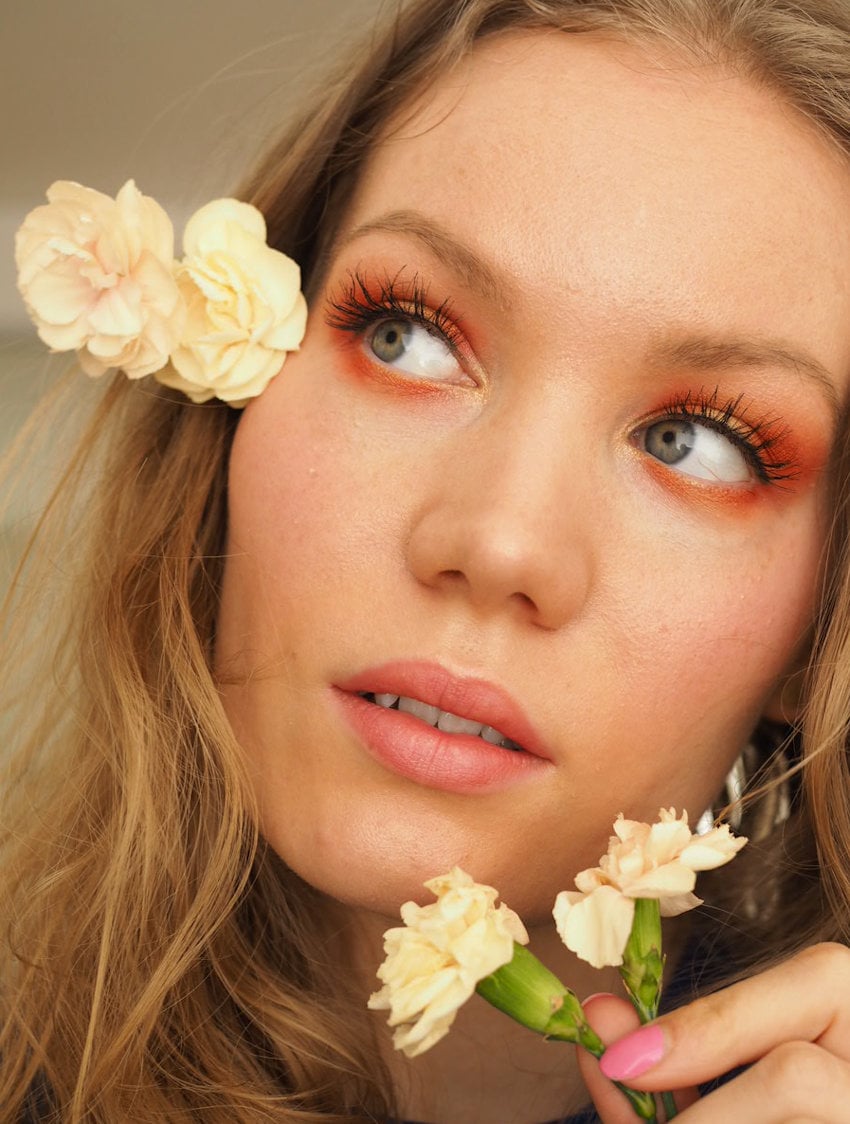 *adlink
Spring doesn't know about all the craziness going around the whole world. Spring doesn't know things are cancelled. It doesn't start its mornings by worrying and checking out the news. No, no, no. It wakes up excited to see how many new flower buds have risen today. Or better yet, maybe it never goes asleep and just tirelessly works to bring us the next best spring and summer.
Because when has spring ever let us down? Or summer? Maybe we're not looking at the best time of our lives, but we can still make the most of it.
Just like spring does.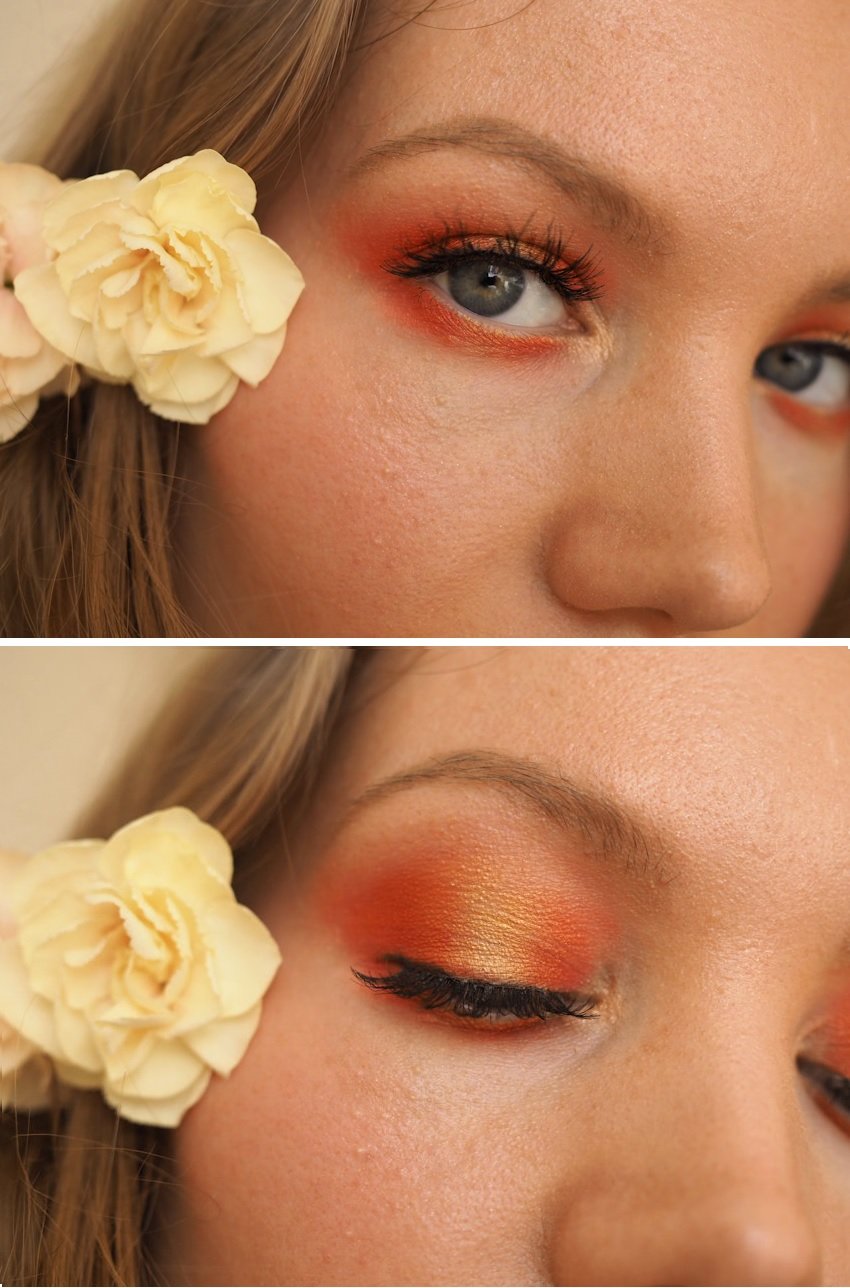 Orange spring makeup tutorial
Today I'm sharing with you this simple look inspired by spring. Orange is possibly my favorite color for eyeshadow, because it just suits me so well. If you have warm undertone and blue or green in your eyes, I really recommend trying orange.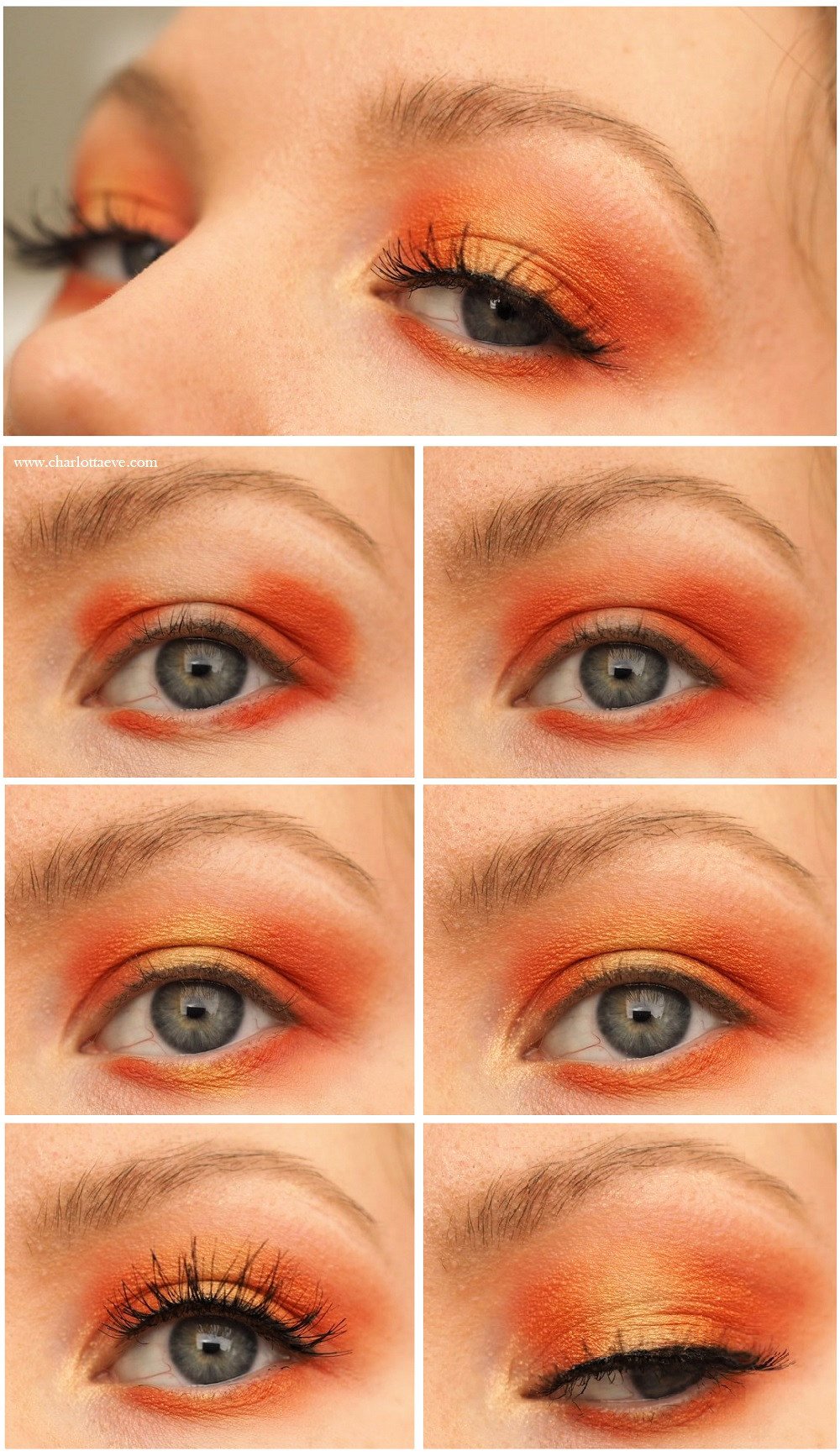 You can do this look with just two colors – orange and yellow. Instead of yellow you can also use some other light shimmery shade in the center of the lid and in the inner corner. However, if you're having trouble blending the orange nicely, you can use a transition color as well, to help blend the orange to your skin. In that case I would choose a warm peach or a lighter orange shade.
Apply orange eyeshadow in the shape that you want your eyeshadow to be. Nothing new here really – I keep my eye open to see how high I want to lift the shadow. Pretty high on my eye, as you know. I went for a halo eye kind of look. That means I applied the orange all over the lid except the center, which I saved for the yellow shade.
Blend the orange well. I wanted the blend to be really hazy.
Apply yellow in the center of the lid and a touch on the center of your lower lashline as well (optional).
Apply inner corner highlight, liner, mascara and lashes. All done!
My lashes are Eylure Enchanted Heartbreaker lashes. I had worn them a couple of times already so this was their last trip. You'll find similar ones from *Eylure . I really like their lashes, because in most of their lashes the lashband is very thin, making it comfortable. They also have natural looking lashes, that are not too crazy (though there are obviously big lashes available too).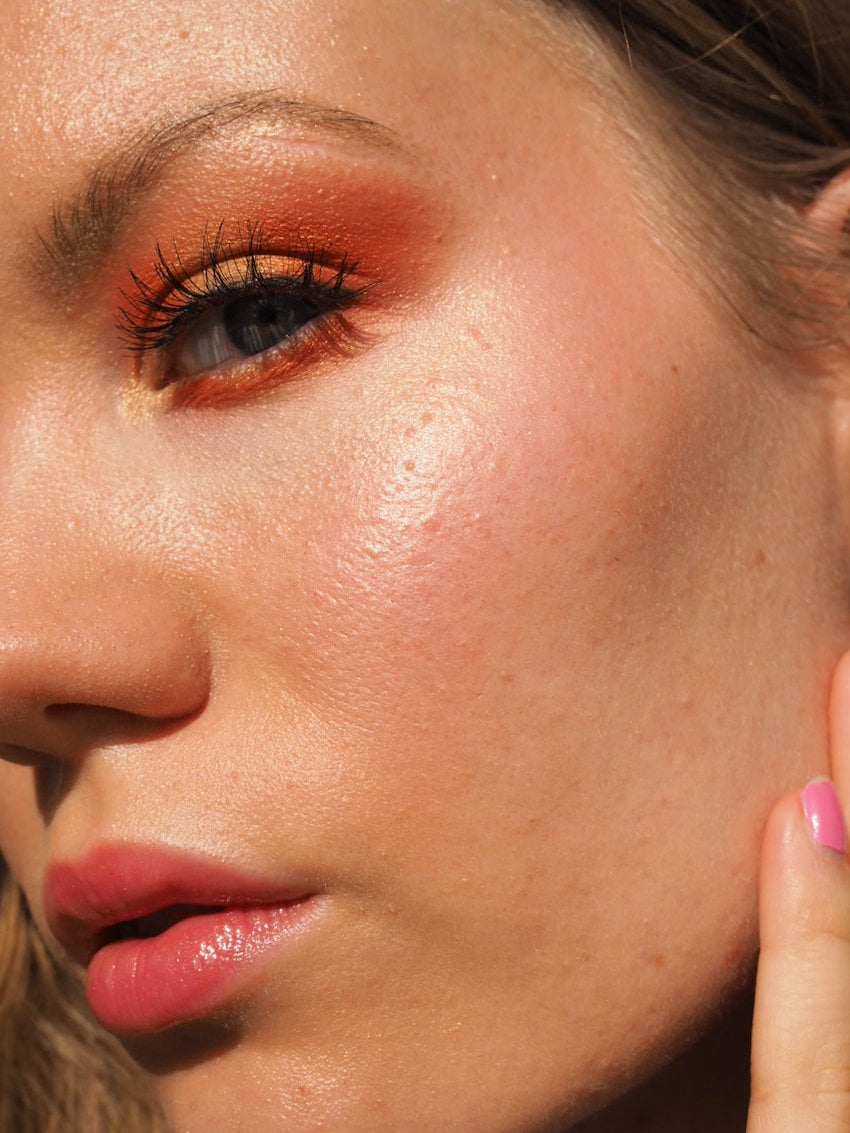 I've used Vita Liberata's beauty blur a lot lately and I really like it. It's a tinted primer that evens out the skin tone and gives a subtle glow. I've even used it just by itself a lot lately (and skipped foundation!). It just makes my skin look really nice and I love to have a light base that feels like I'm not really wearing anything.
Products
*Vita Liberata Beauty Blur, Latte Light
Madara Skin Equal foundation (review)
Kjaer Weis Above and Beyond Blush
*Bareminerals Highlighter, Joy
Madara Brow Pomade, Smoky Blonde
Urban Decay Primer Potion, Eden
Morphe 3502 Palette
*Eylure Heartbreaker lashes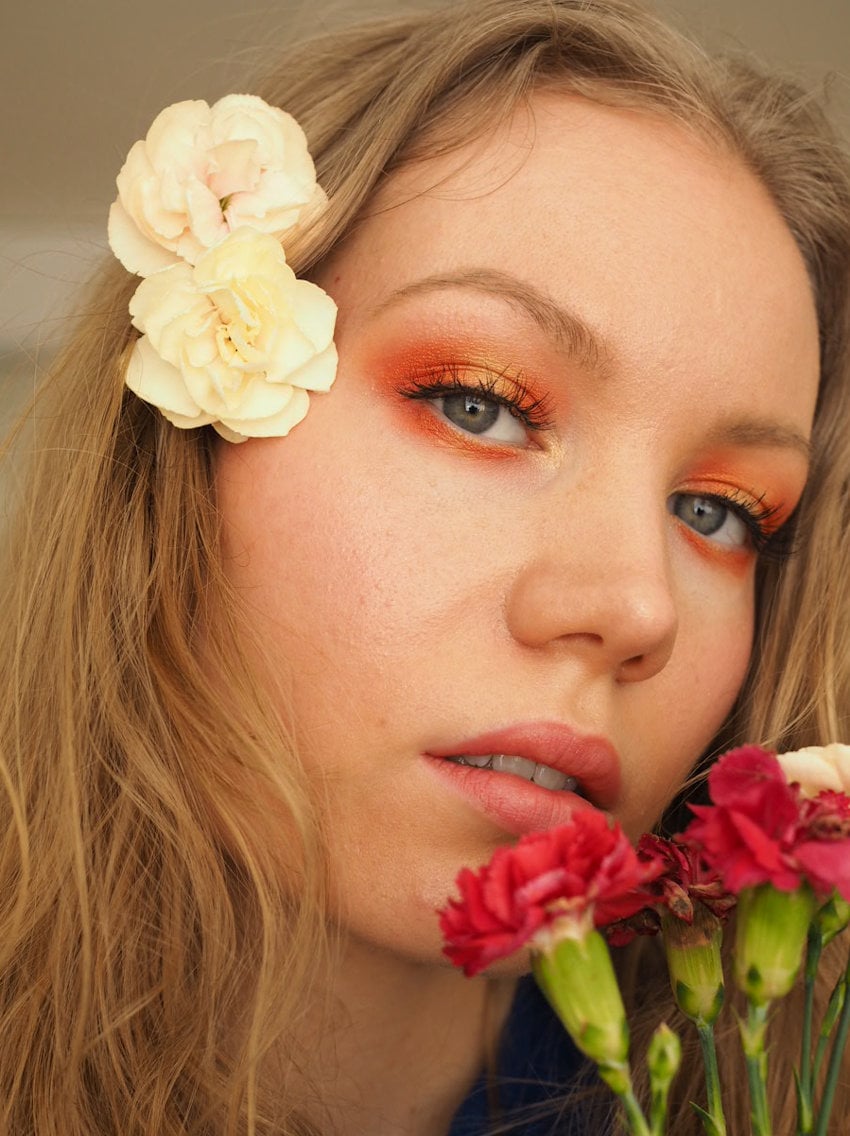 What do you think of this look?