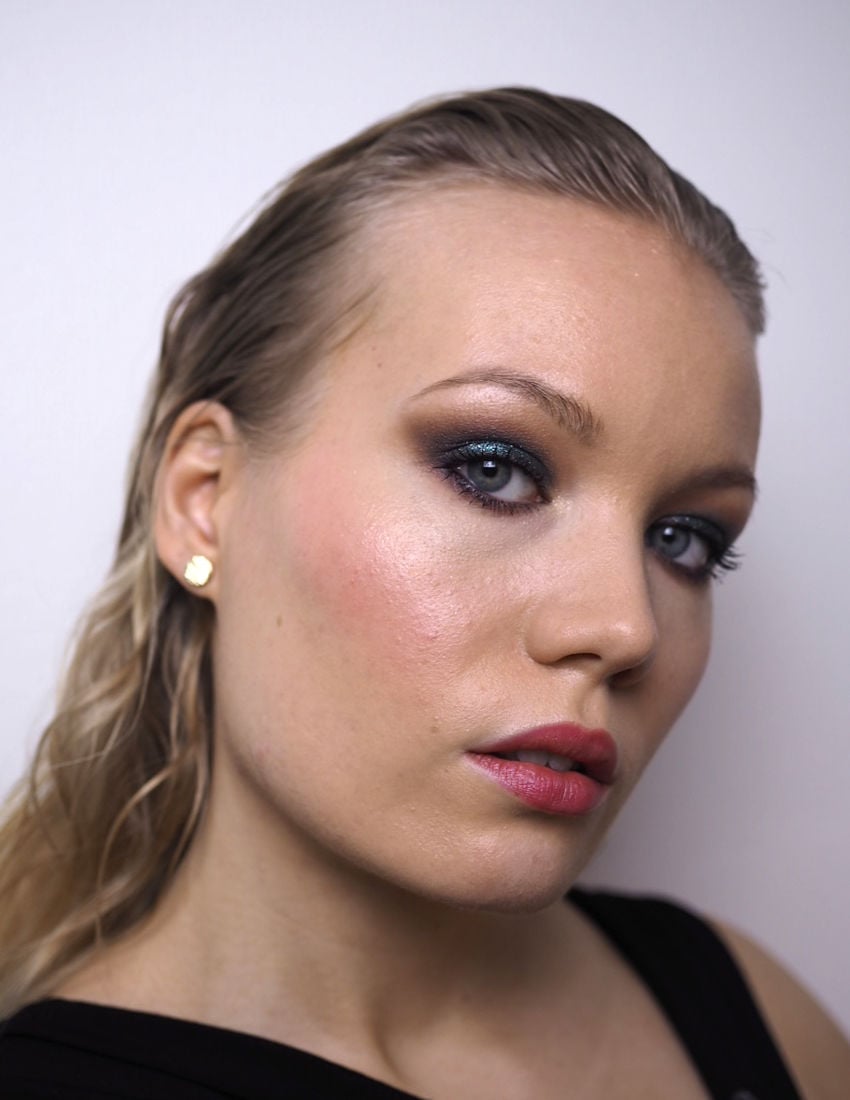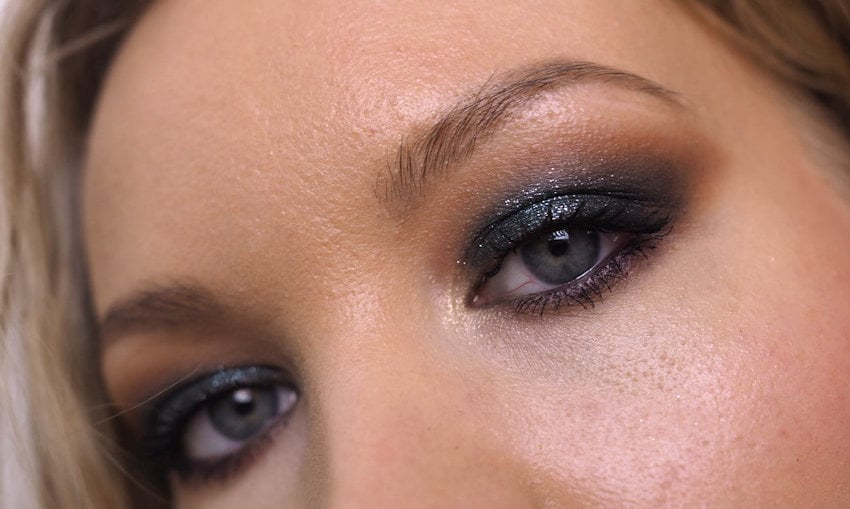 *adlink
This sparkly smokey eye tutorial is a classic with a twist (the twist being glitter). I've always felt at home in this enigmatic look. My go to makeup in my teens was pretty much foundation, a dark smokey eye and lip gloss. And yes, I realize I forgot to do my brows totally. The first time I rocked a dark eye makeup was actually on elementary school. Yet unfortunately that story includes nervous parents and bad teaching.
But the point of the story is, I love a smokey eye. It doesn't matter if it's a bit messy or not totally perfect – those things suit the look. So yes, I'm thinking you can totally pull it off!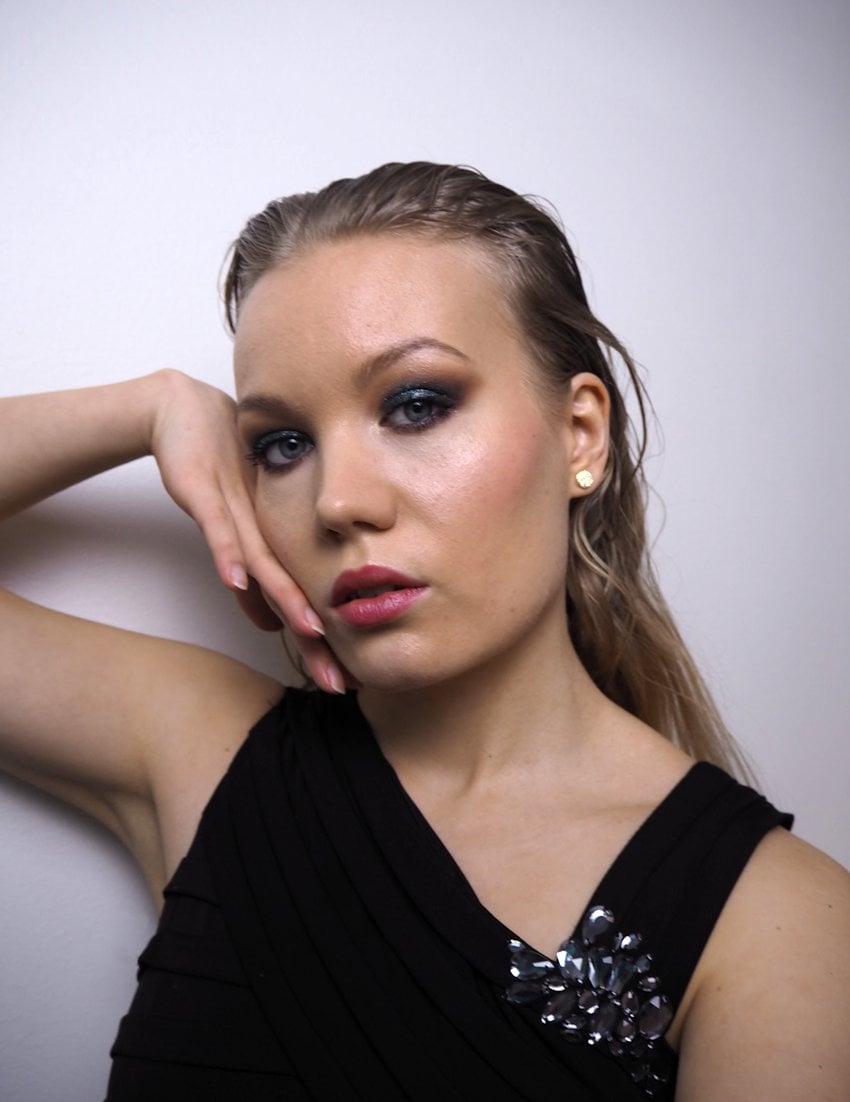 Smokey eye suits deep set and hooded eyes really well. The way to make it work is just to bravely lift the color high enough.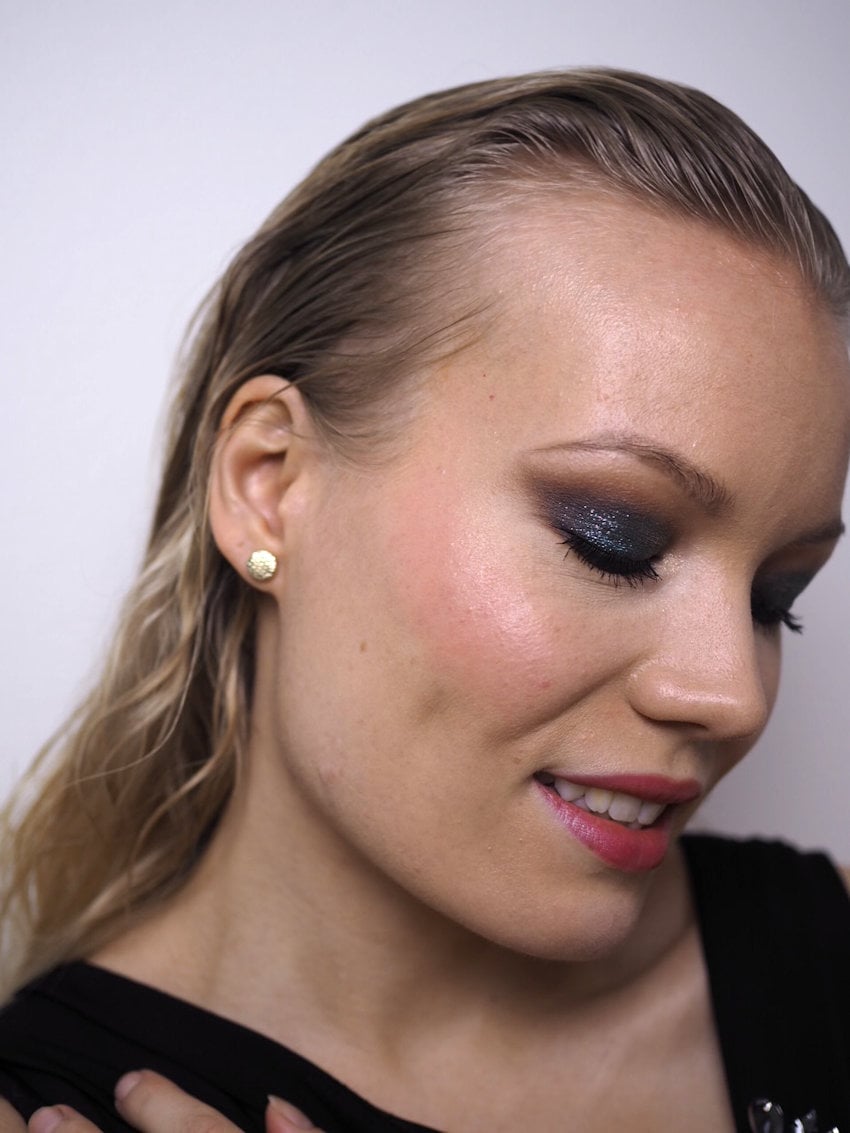 Sparkly smokey eye tutorial
using Urban Decay Vice 4 & YSL Sequin Crush Eyeshadow 9

You can adjust the look by choosing lighter colors or leaving the glitter out and using shimmer instead. Just matte brown and black colors also look nice and classic. Glitter eyeshadow makes the look more glamorous.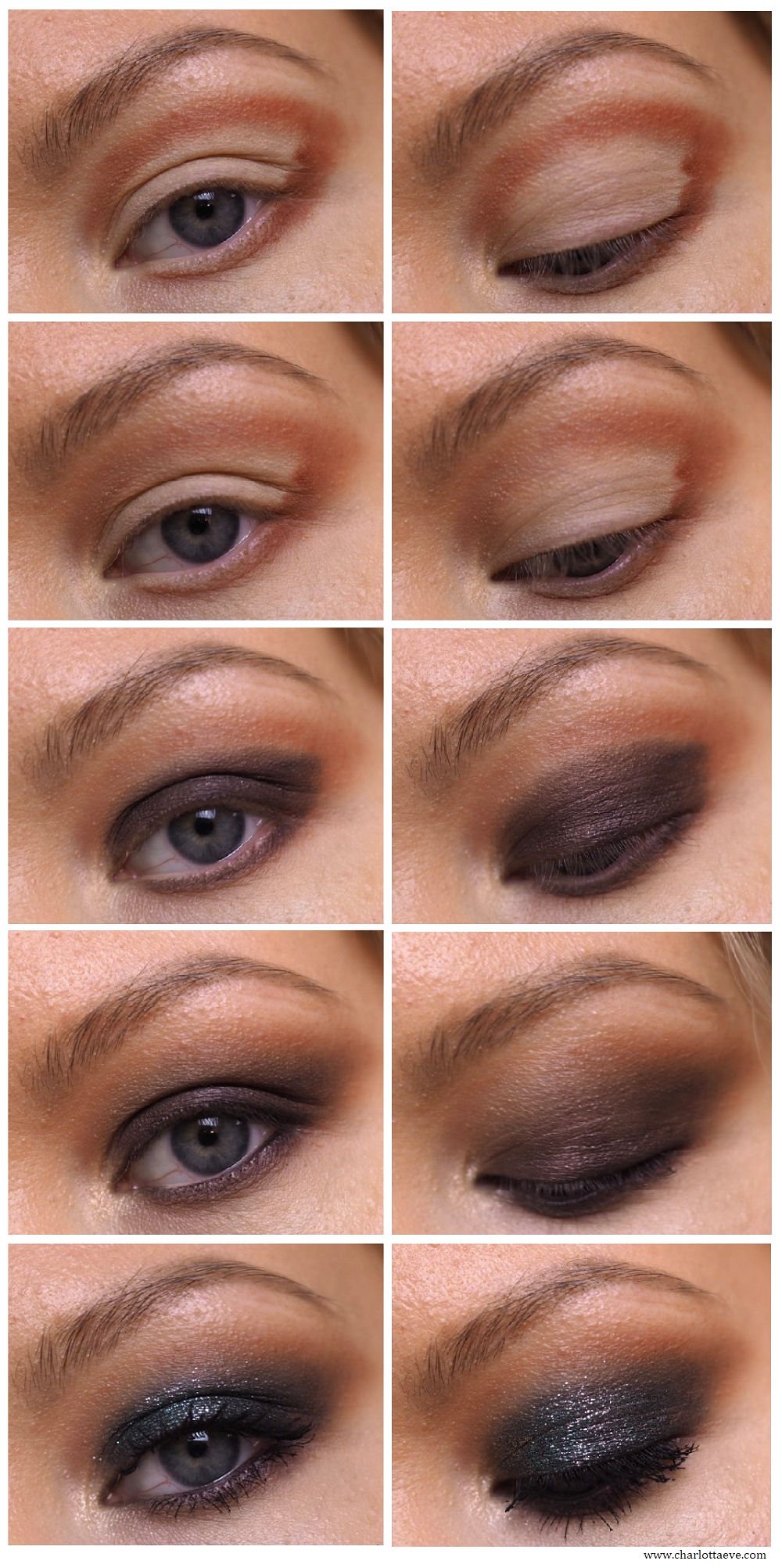 I started by creating the shape I wanted for the eyeshadow. This was pretty much the farthest I brought the color. It also acted as the guideline for the black eyeshadow. Once I had the lines drawn I could just fill in the lid color!
Then I blended the lines a bit, added the lid color, and blended them together. What helps the blending is blending in the direction you want the eyeshadow to go. So on the lid I do back and forth motion and in the outer corner I turn my brush and blend towards the end of my brow.
Next I lined my eyes. Black in the waterline goes perfectly with a true smokey eye.
Then I then added my glitter eyeshadow on the lid (where I first added that black). Glitter primer is crucial with glitter.
Finally I added some inner corner sparkle and lot of mascara. All done!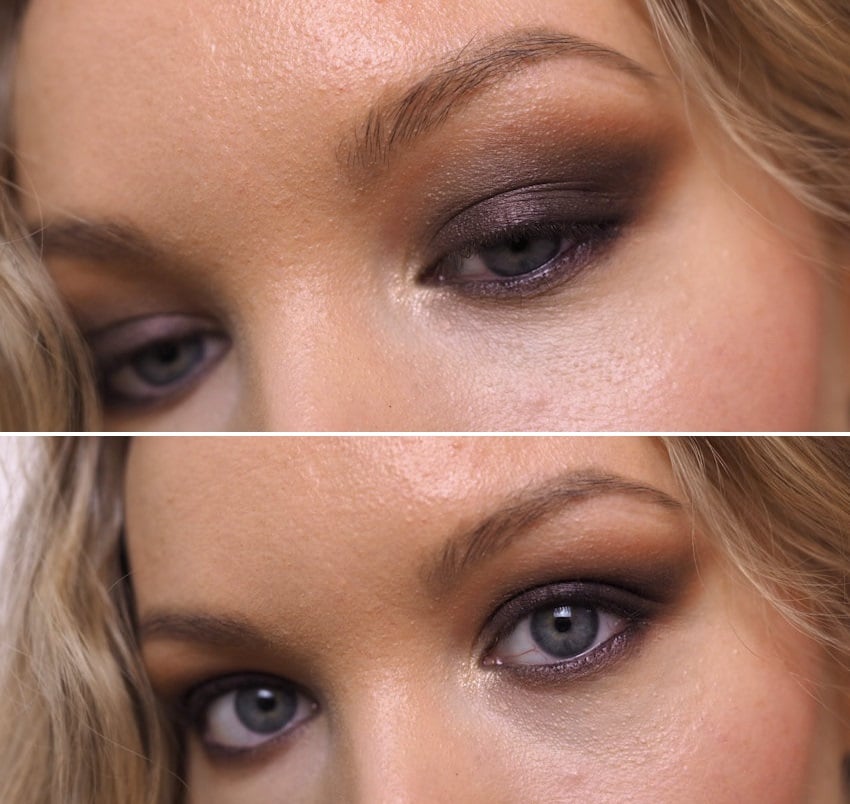 Classic smokey eye look in brown and black matte colors, without glitter (or mascara).
The smokey eye look with glitter eyeshadow.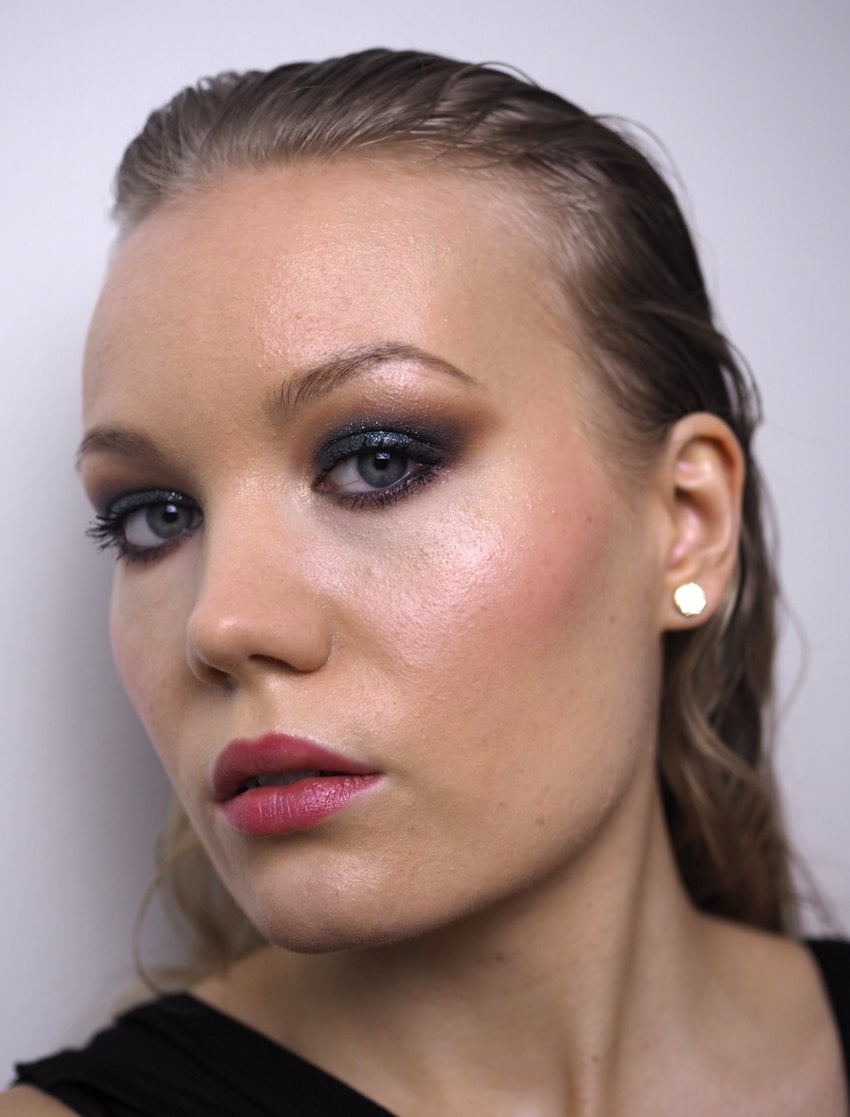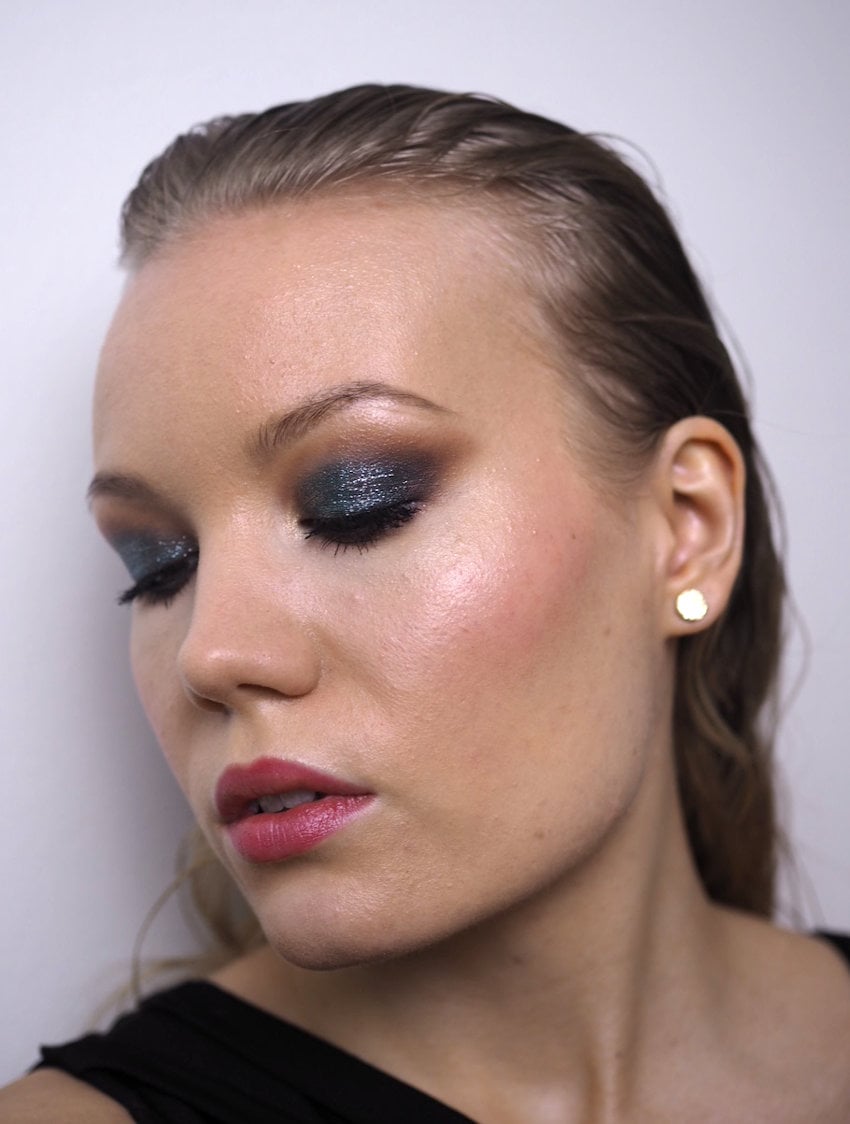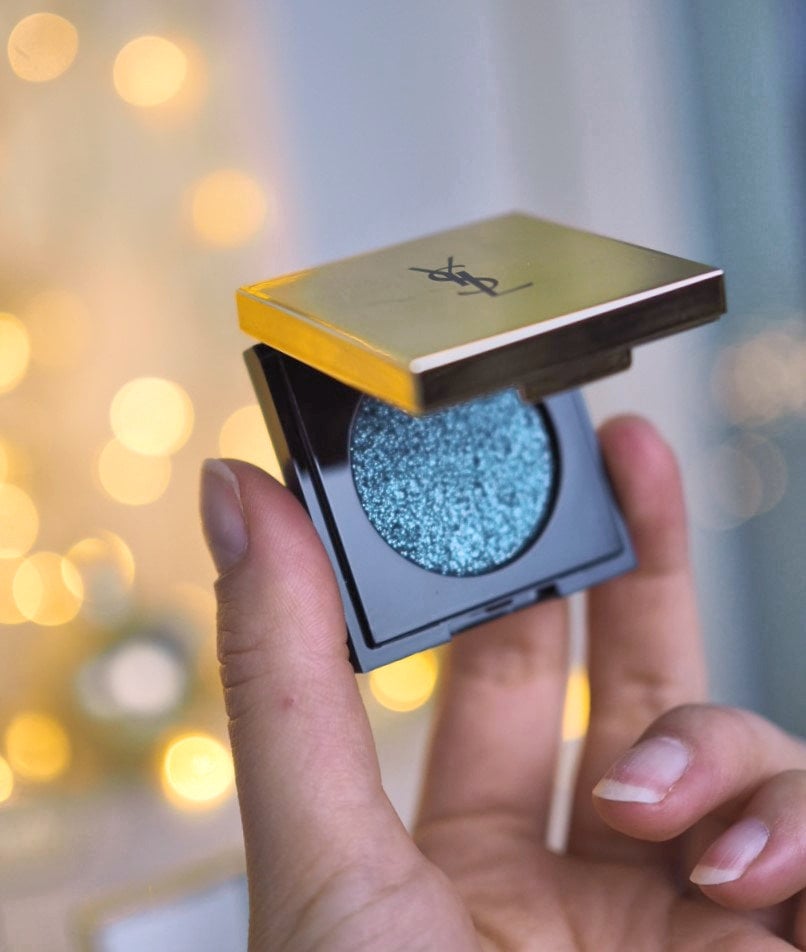 Products
*NARS Sheer Glow Foundation, Punjab
*NARS Radiant Creamy Concealer, Custard
Stila Cream Blush, Sheer Petunia (Shop on *Lookfantastic US *Lookfantastic UK)
Urban Decay Vice 4 Palette
*NYX Glitter Primer
YSL Sequin Crush Eyeshadow 9 (Shop on *Lookfantastic UK)
Clarins BrowDuo, Tawny Blonde
*Alima Pure Natural Eye Pencil, Ink (the best black pencil for sensitive eyes –  review)
*essence Bye Bye Panda Eyes Mascara
*Jane Iredale Triple Luxe Lipstick, Rose (the best lipstick I've tried – review)