I love a simple smokey eye. It looks fierce and sexy but it's very easy to do. Like actually easy. Here are my makeup tips for an easy black smokey eye.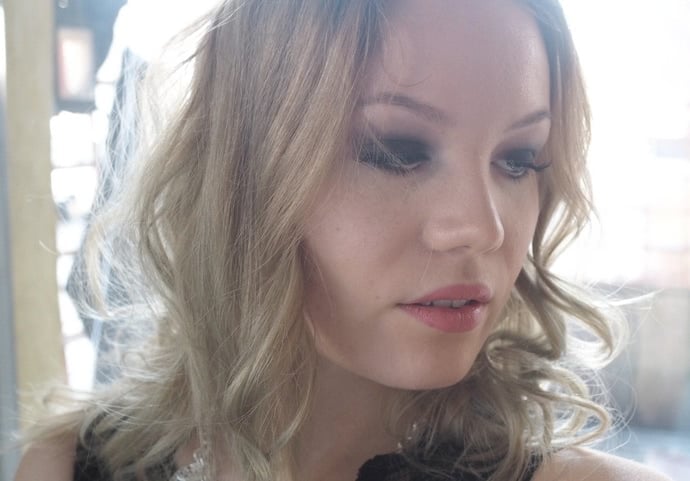 I love to use a black liner as a base. In this tutorial I used Jane Iredale's Mystikol in ONYX. It makes this super easy! To bring some light in my inner corner and my lower lashline I used NYX's Jumbo Eye Pencil in Milk. So you only need two products plus mascara and lashes. If you're using a liner like I do – make sure the liner is matte, otherwise you need it set it with powder so that it doesn't crease during the day. This particular liner dries to a matte finish so I got away with only using that.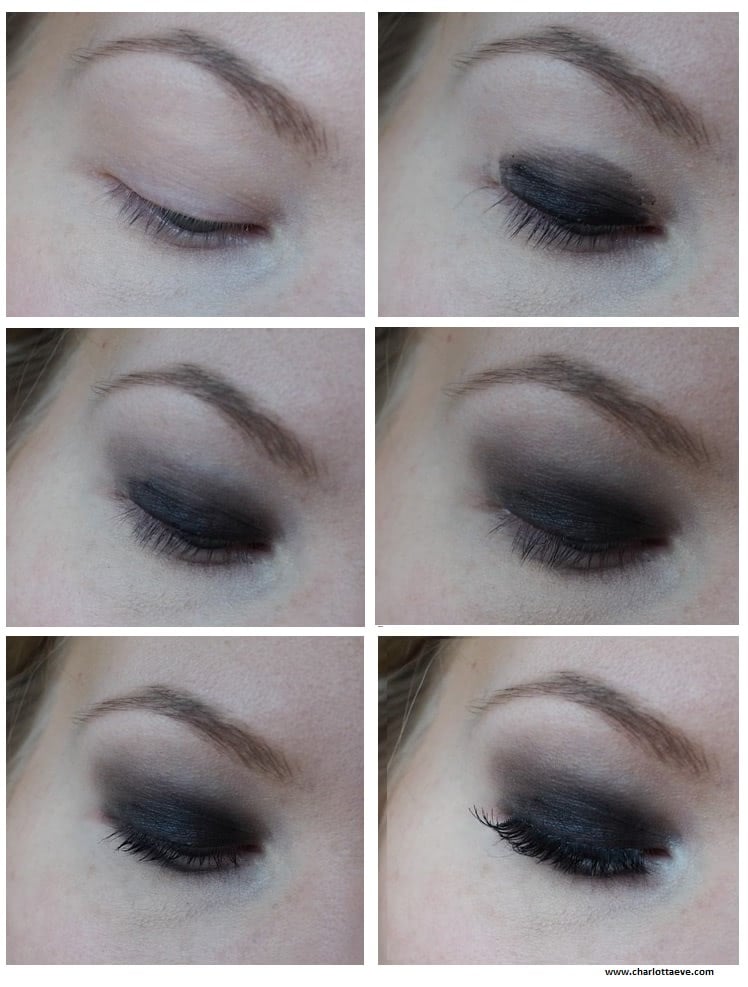 I decided that the easiest way to show this is to make two pictorials. So here is the eyes closed version and below you can see how it looks eyes open.
1. Apply primer and set the primer using a powder (unless the primer is already matte).
2. Apply the black liner all over your lid. Blend it using a small dense brush (or your fingers!).
3. You'll need to pack that color on, so just apply another layer of that black liner and blend that. Here I realized I could do this with my fingers and it actually worked out better than with the brush. So I tapped the liner on with my finger and tapped on the edges of the colour to blend it out.
4. Apply the black liner on your lower lashline. Here the brush is useful. It's up to you how dark and smoked out you want your lower lashline to be. I left it quite light.
5. Apply the white pencil on your inner corner and on your waterline. Do this if you want your eyes to appear bigger and brighter – if you have big eyes you can go with black instead (that looks awesome too).
6. Finish the look with mascara and lashes.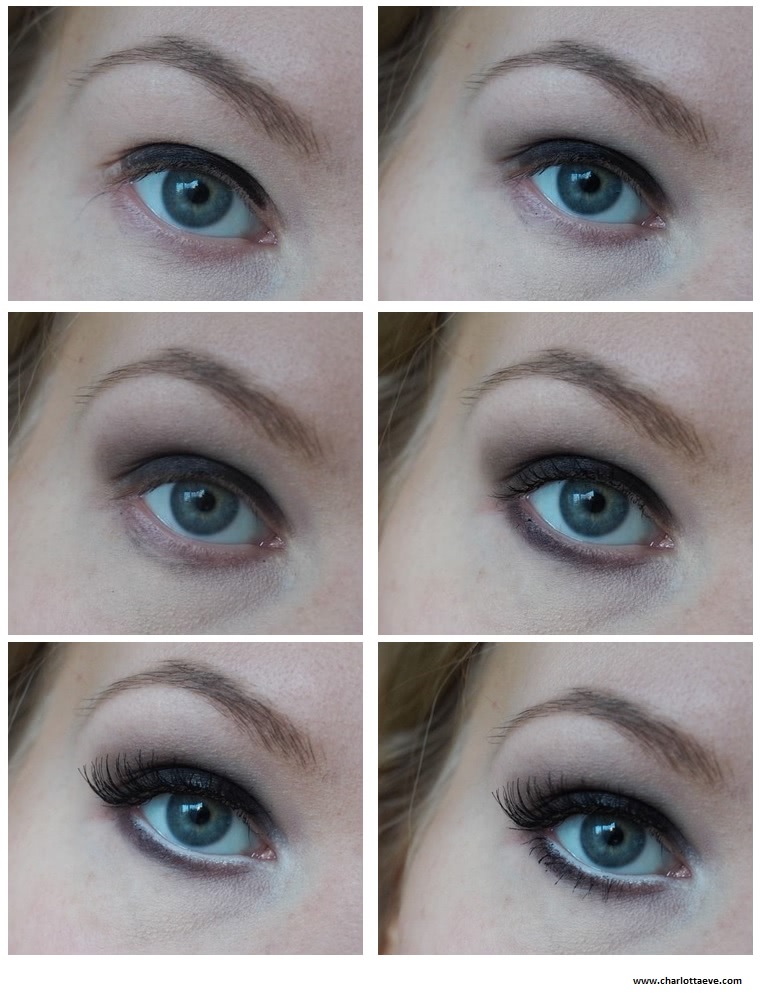 Eyes open version is helpful to people with hooded or deep set eyes like me. I always check how my eyeshadow looks eyes open – in the first picture you can see that the color isn't high enough – it needs to be blended above the hood to balance the eye shape.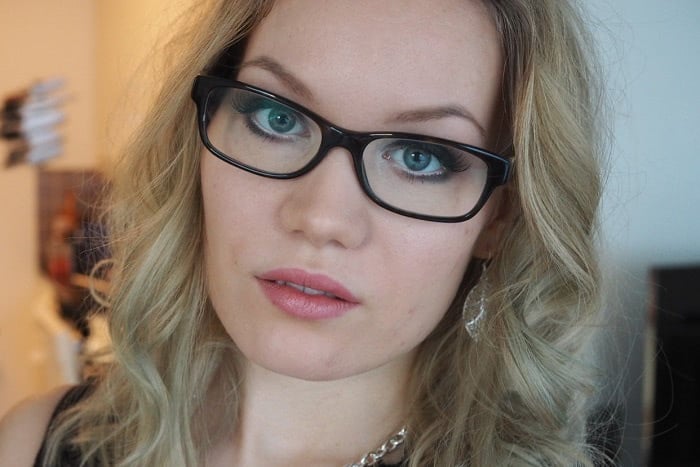 This is how the makeup looks with glasses. Since the makeup is very 'out there' the glasses don't hide it – they actually kinda finish off the look very nicely. This is by the way me 80% of the time – anytime I'm working. My sight is okay but when I'm reading or working on a computer I get a headache if I don't wear glasses. I just feel weird taking photos with them. Would you like to see more of the glasses or not? Let me know, I love to get feedback.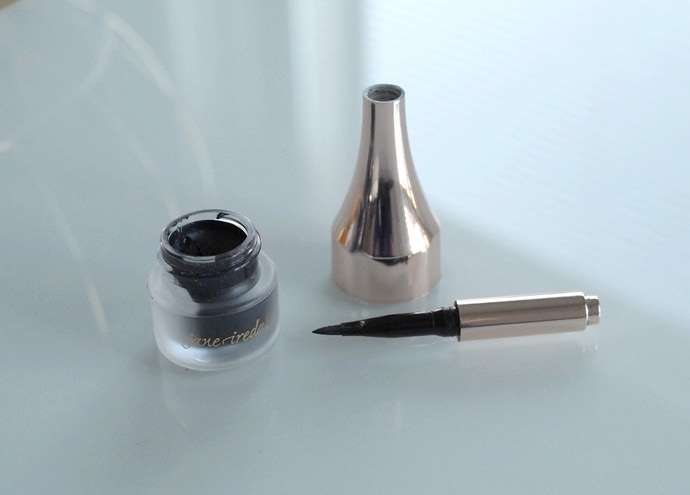 If you're interested in a review of this particular black liner, check out my January Favorites post.
PRODUCTS
links are adlinks
Jane iredale Mystikol Eyeliner, Onyx
NYX Jumbo Eye Pencil, Milk
Purminerals Impact+ Mascara
Ardell Demi Wispies Lashes