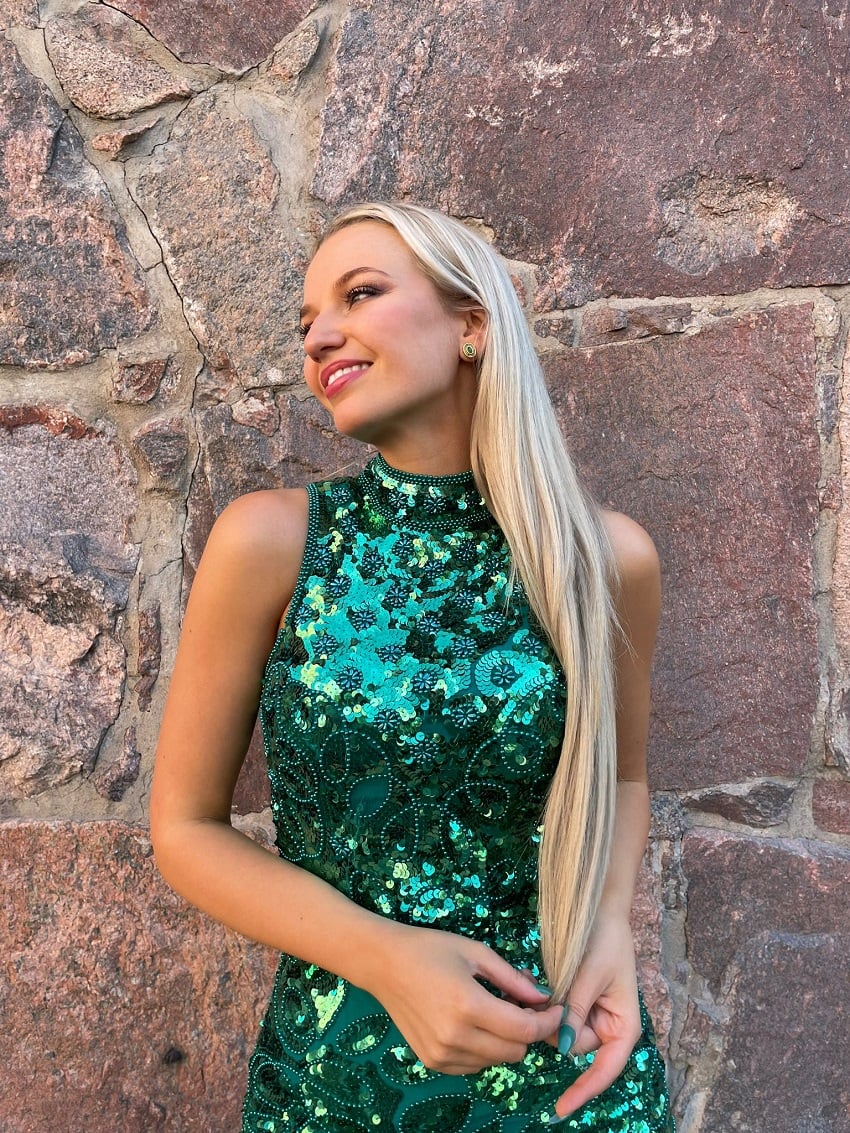 *adlink
One Monday my morning got a whole lot more interesting, when my friend arrived to get her makeup done for Miss Finland 2022 Semifinals. Adele – or Adelaide Botty van den Bruele – actually made it to the finals and I'm so proud of her! She is someone who's super supportive of her friends (me and this blog included) and she has a heart of gold. Definitely Miss Finland 2022 material.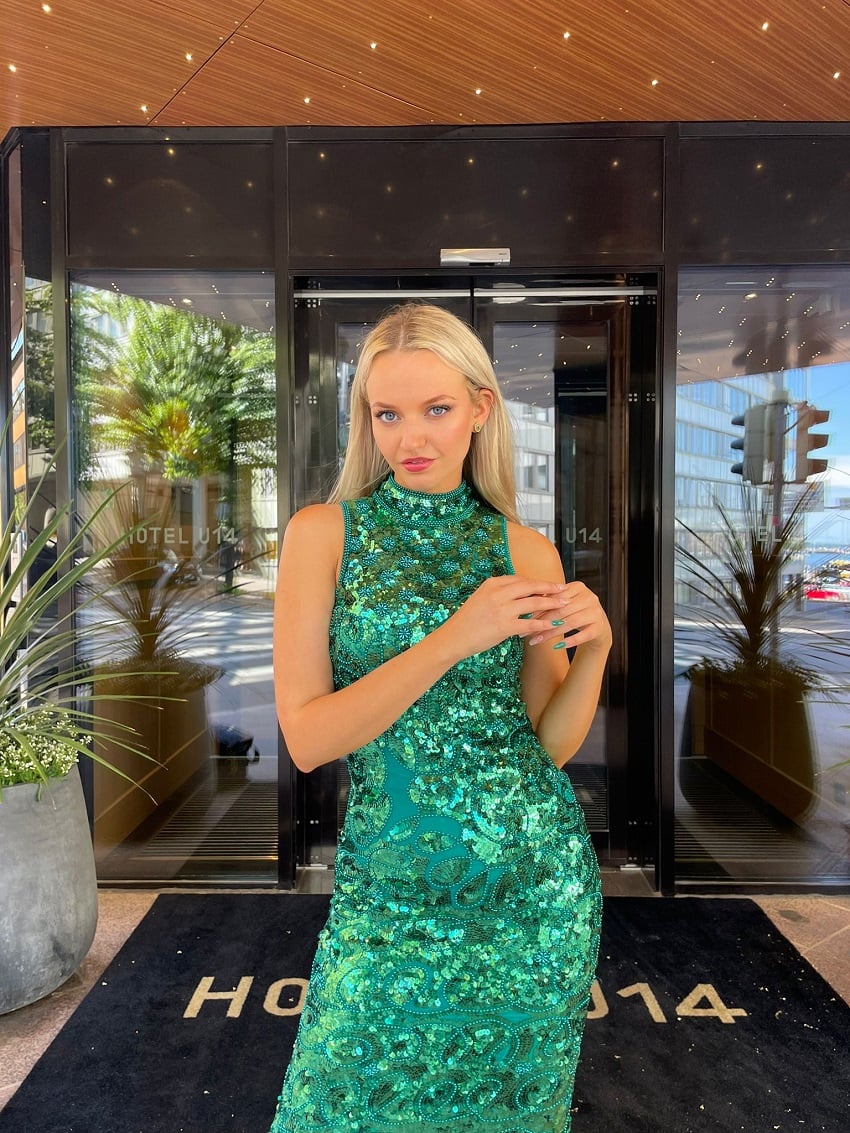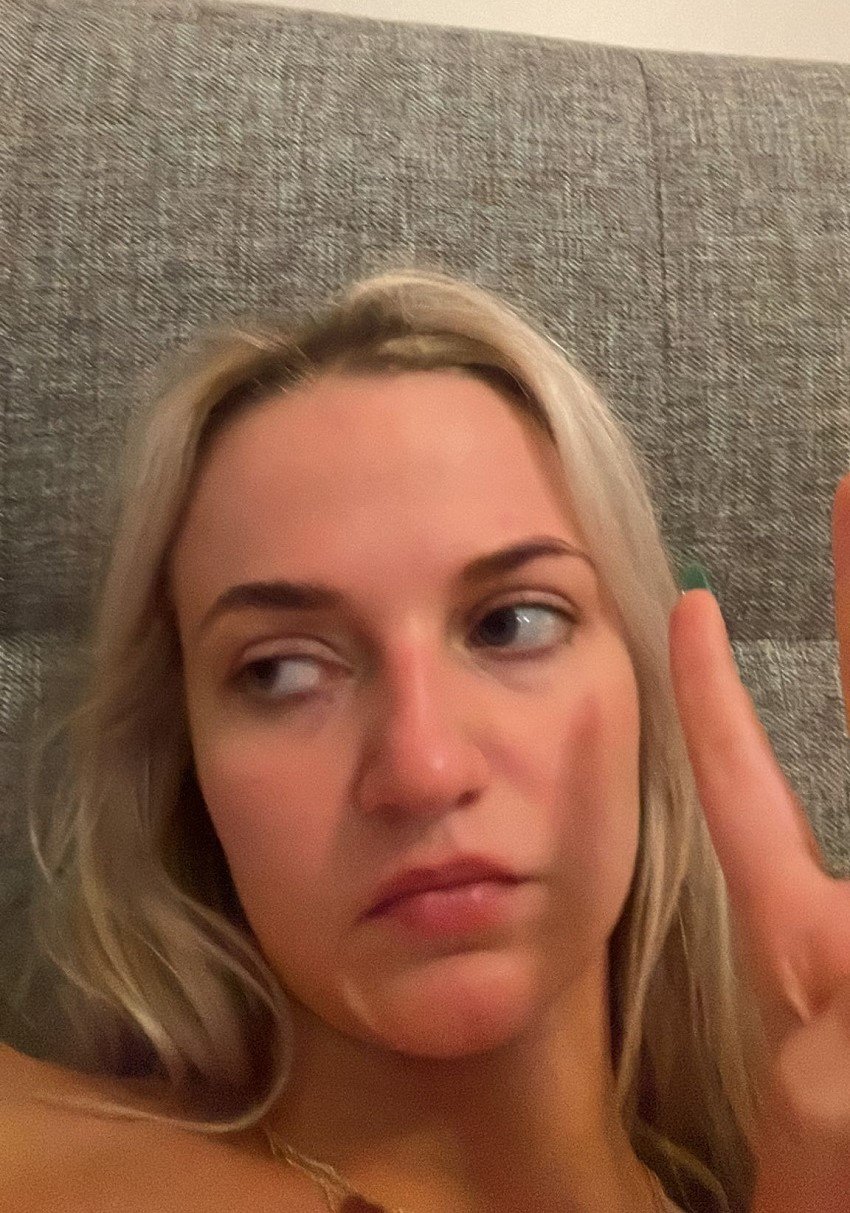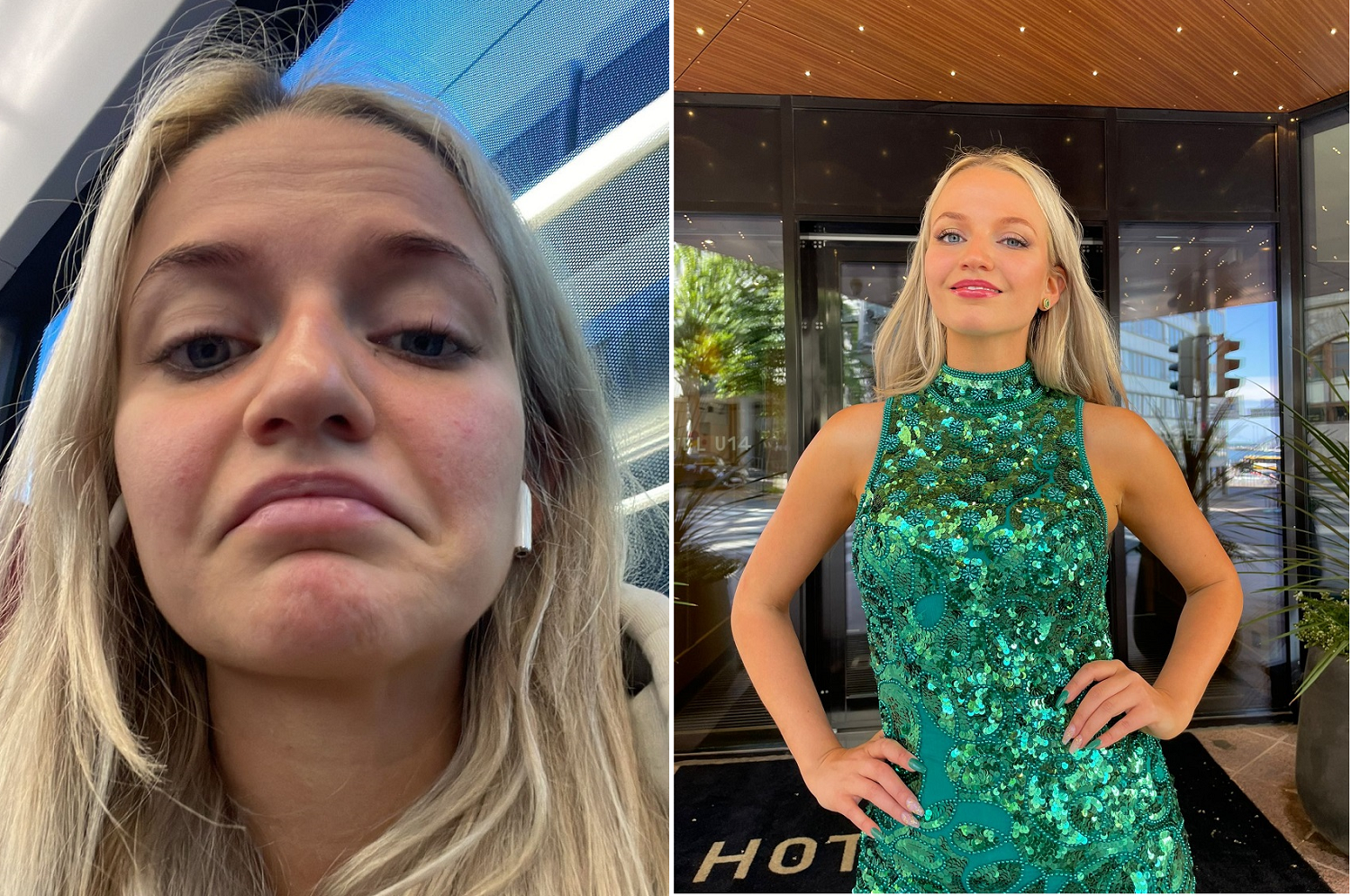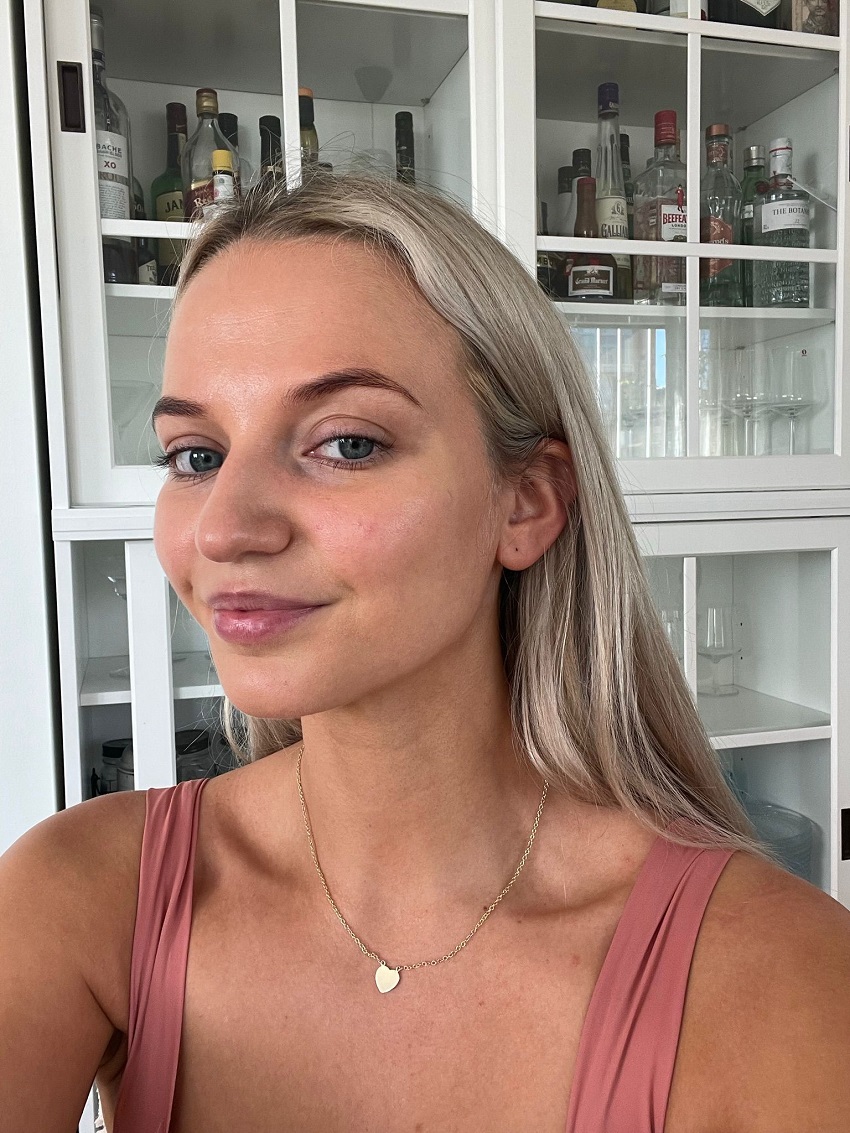 Makeup Monday: Adelaide Botty van den Bruele
It was so nice to share the excitement, hear her practice her speak and just be a part of her special day.  Who knows, maybe this makeup also brought her good fortune?
As for the makeup, I was inspired by her gorgeous green sequin dress and I chose colors that would suit that. It was really similar to the wedding makeup shared here (there's a video tutorial). I had a vision in my mind, which turned out perfect (if I do say so myself).
P.S. I have done Adele's makeup before here.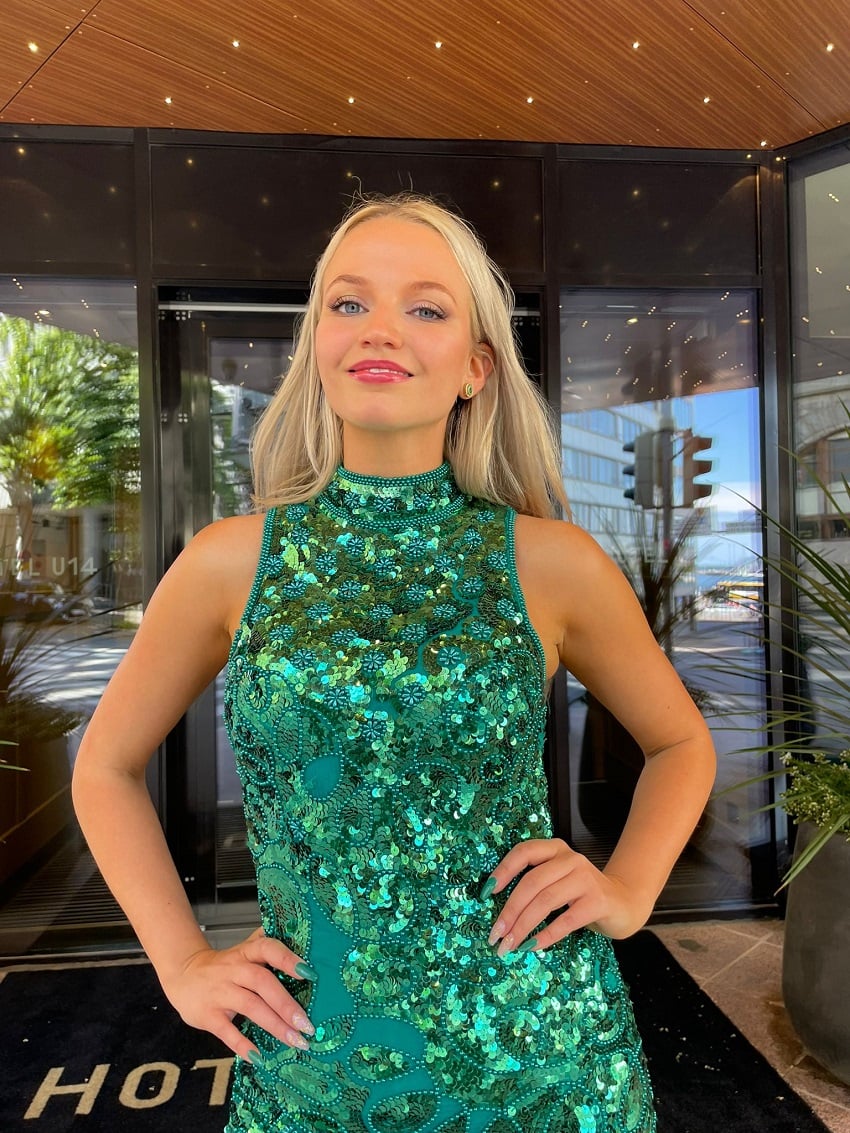 Products / Get the look
Base is a mix of mostly
*Lumene Instant Glow Beauty Serum, Medium
& a bit of Missha BB Cream, 27
*Milani Baked Blush, Luminoso
*Zuii Organic Diamond Sparkle Blush Berry
*Anastasia Norvina Eyeshadow Palette
*Anastasia Brow Wiz, Taupe
*Estee Lauder Lipstick, Rebellious Rose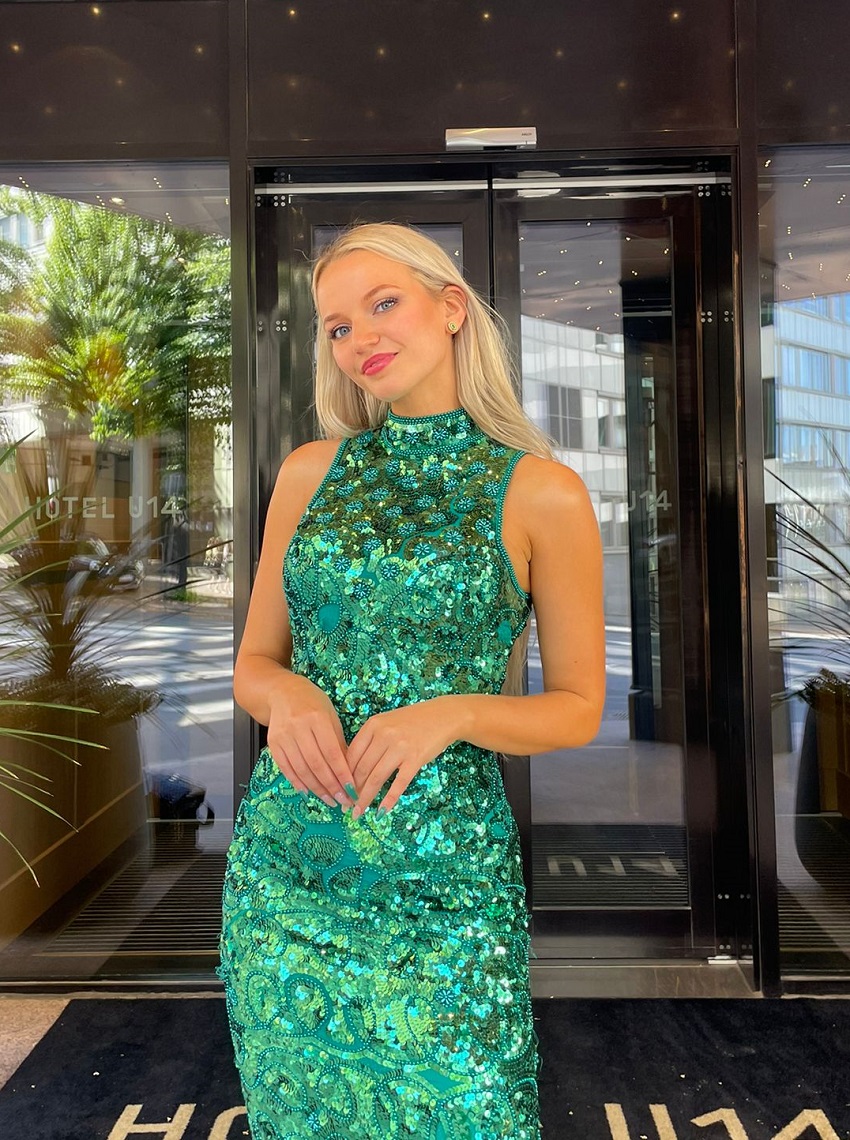 The Miss Finland final is held 17.9.22. Good luck Adele, go get the crown!