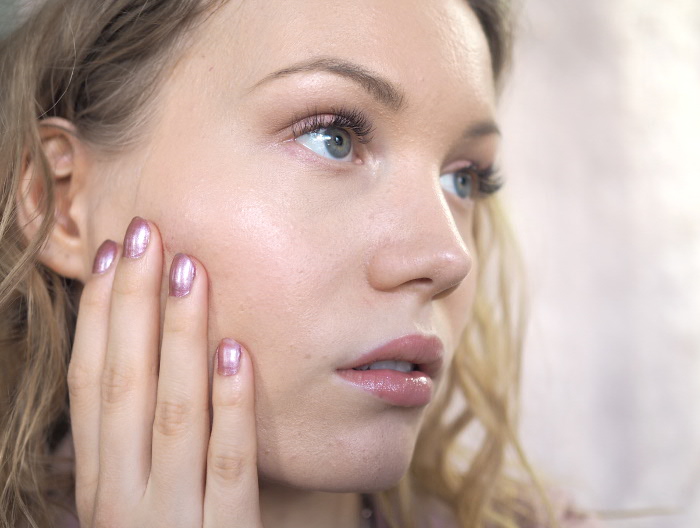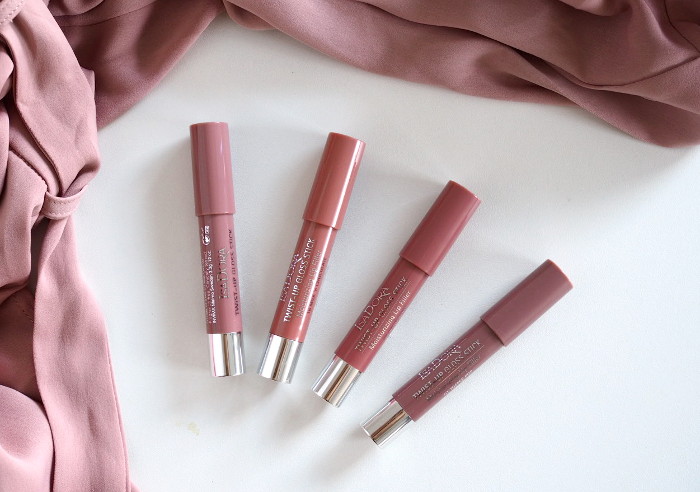 *adlink
Nude, glossy and moisturizing. That sums up these beautiful gloss sticks, which I've been loving lately.
I was so excited, when I heard that IsaDora was coming up with new shades for their Twist-Up Gloss Sticks. I was even more excited, when I heard that the Bare & Beautiful collection was all about nude colors. Who doesn't love nude lipsticks? Nowadays it's more of a classic rather than a trend. A sheer color close to your own lip colour looks good on anyone.
And I don't know about you, but right now I'm all about that glossy and shiny look.
These products were kindly sent to me as pr-samples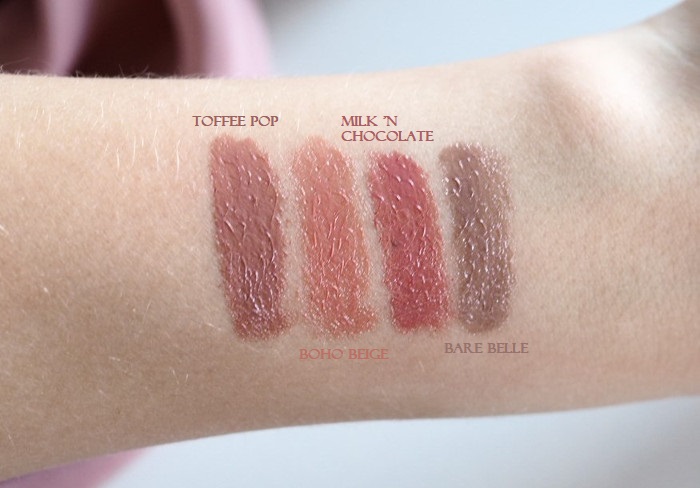 Isadora Twist-Up Gloss Stick swatches & review
I got four beautiful nude shades: Toffee Pop, Bare Belle, Boho Beige and Milk 'N Chocolate. There's some warmer colors, one that is quite neutral and one, that is very cool-toned. Here are some swatches. Which one is your favorite?
Three of these colors were totally new to me, but one of these I've had before. Milk 'N Chocolate was the color, that I've used before and it's one of the very rare lipsticks that I managed to use up totally. It was and now is again one of my favorite nude lipsticks. Another favorite of mine is now Bare Belle – it's a beautiful neutral, almost a bit cool-toned nude. It's not as warm as Milk 'N Chocolate.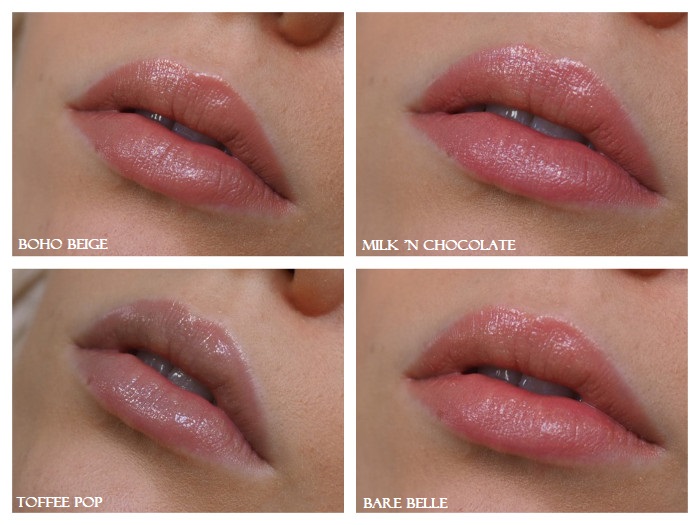 The consistency in the *Twist-Up Gloss Sticks is for my taste, because they combine the shine of a lip gloss and the creamy feel of a lipstick. They contain ingredients such as hyaluronic acid and collagen pre-peptides, which hydrate, firm and plump your lips. And obviously whenever you're putting something shiny on your lips, they are gonna look bigger and plumper.
One thing that is great with nude lipsticks, is that they wear off beautifully. Since these are not matte and the colors are muted, they look natural wearing off. And finally I have to note that these have a delicious vanilla-chocolate scent, that is still quite mild.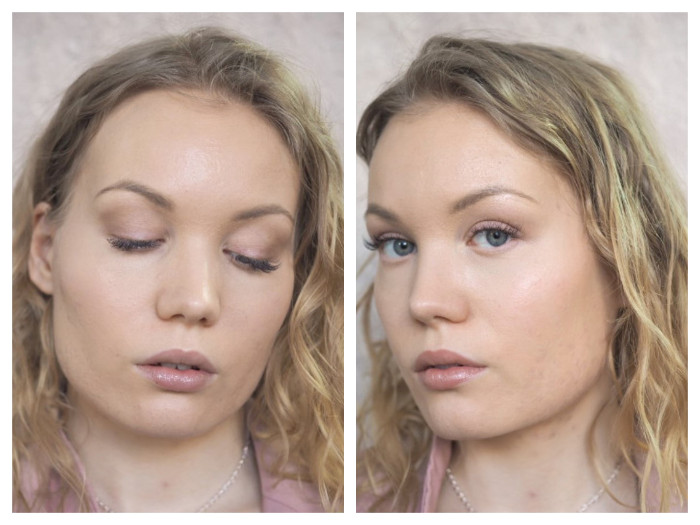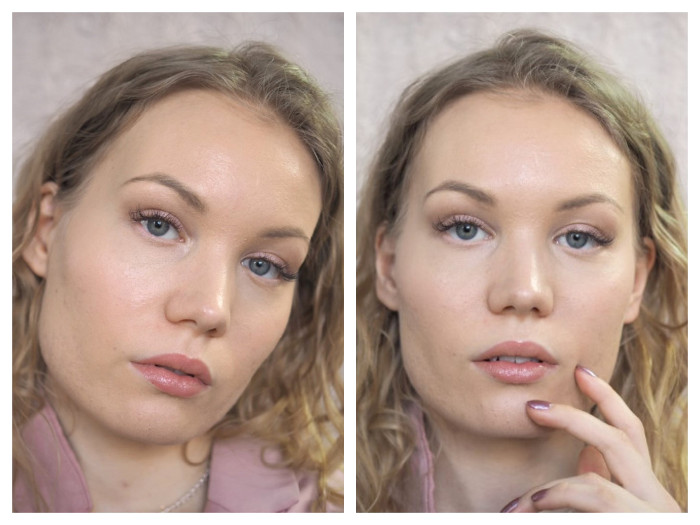 I'm definitely gonna rock these glossy lips throughout the spring and summer!
Shop:
*IsaDora Twist-Up Gloss Sticks (amazon)
What do you think of these? What is your favorite nude lipstick?