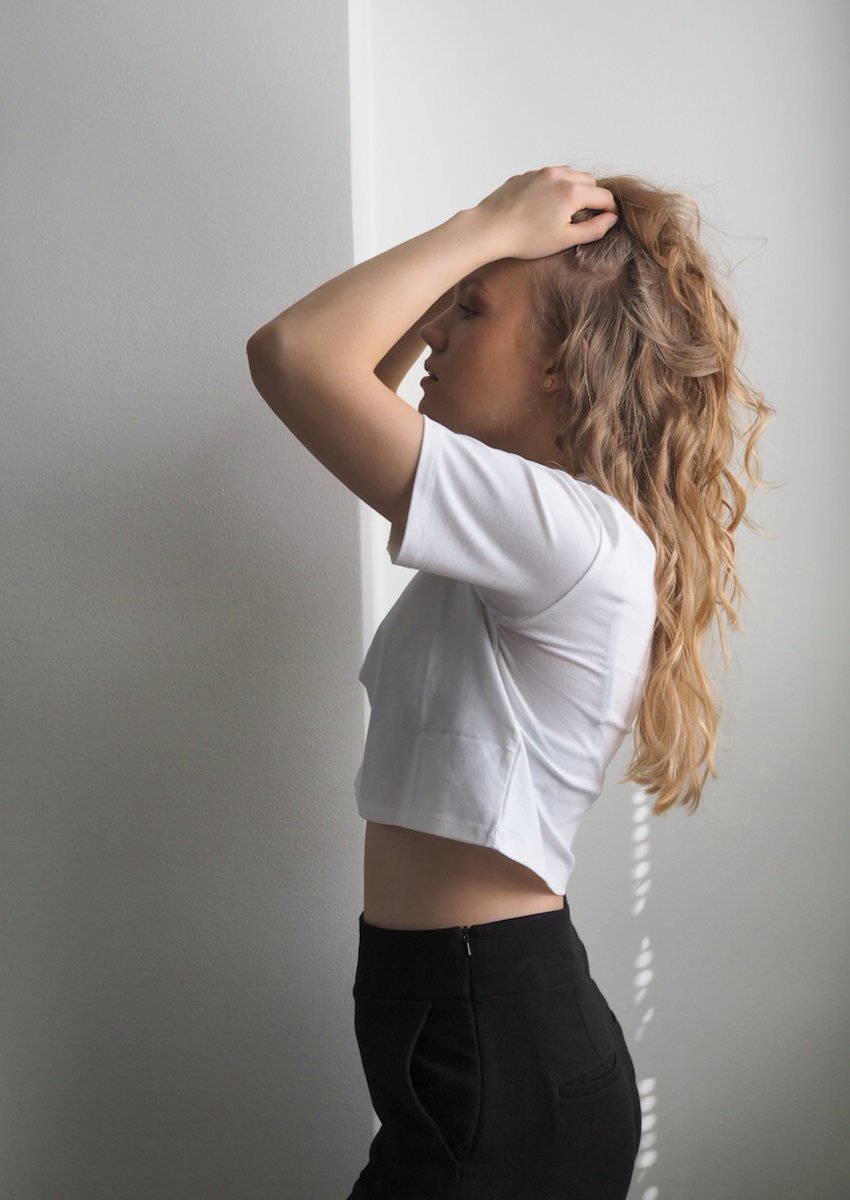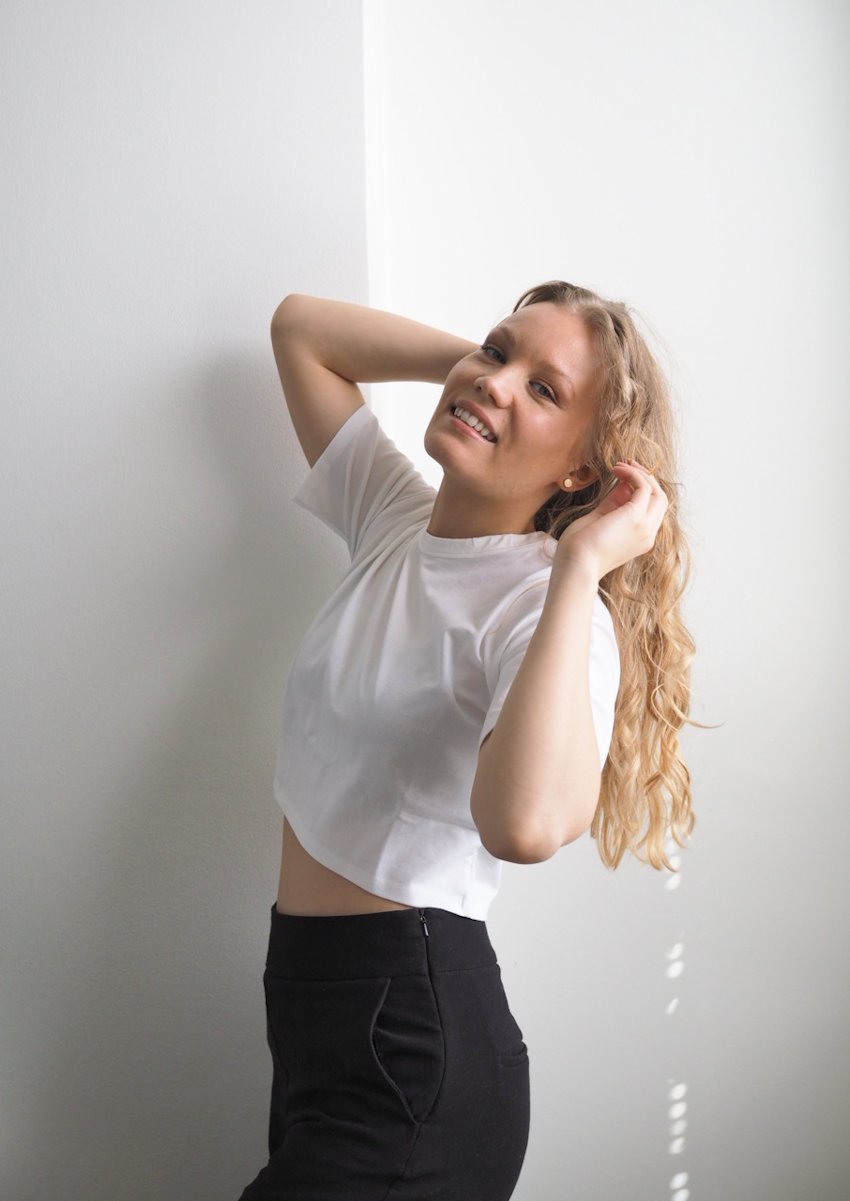 *adlink
I recently ordered a few things from a sustainable clothing brand called nu-in. What piqued my interest was their style of doing things: clothes, marketing, the site and transparency. Overall the clothes are quite simple and minimalistic with nice details.
Their price point is really reasonable, which is a nice surprise from a sustainable brand. Here's some thoughts on nu-in and a little review of my order.
nu-in says that their mission is to create beautiful clothing that doesn't cost the earth.
The shop is rated "Good" on the good on you app.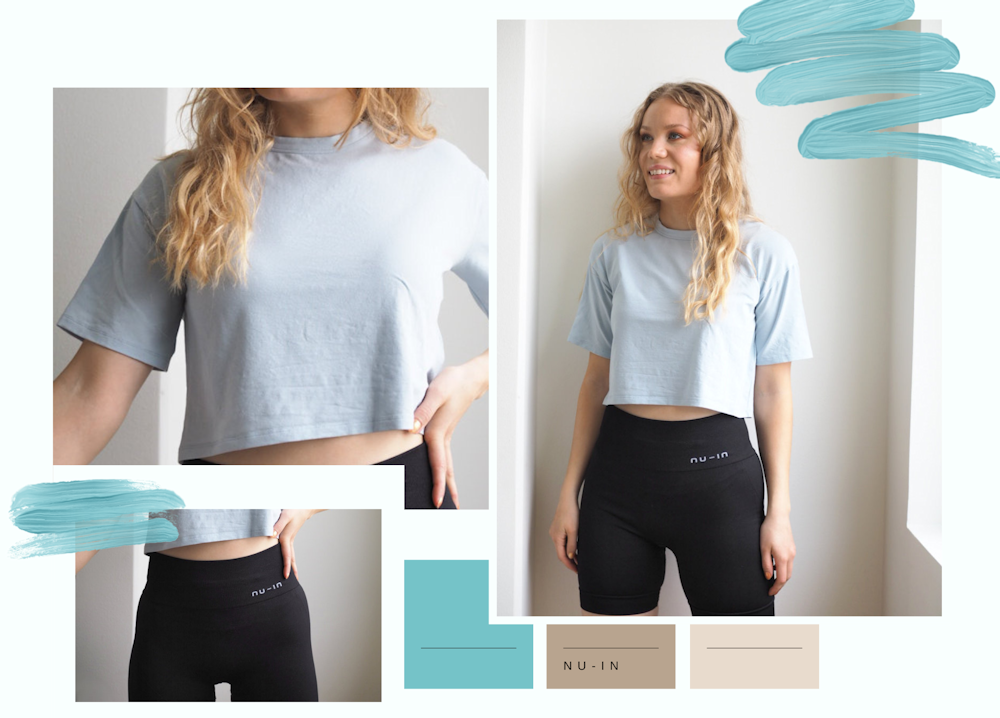 Sustainable style from nu-in – My order & experience
Ordering from *nu-in in my experience is easy. Their site is easy to navigate and both refunds and returns work without problems.
One of the things I appreciate in nu-in is that they don't do sales as their business model. That is awesome, because that helps to minimize unnecessary shopping. Maybe I'm crazy, but I don't mind to pay the normal price for something. Edit: right now they have sales, but they don't profit from them and instead donate to Seaspiracy.
Another thing I really value is how easy it is to check the materials of the clothing. I feel like anything other than natural materials in shirts make me sweat like crazy. (I swear I'm not being picky, I actually notice the difference. I can't be the only one?) So the t-shirts I bought are made from recycled cotton. The recycled material feels really nice: soft and durable.
I have so far done two orders on nu-in. At first the shorts I ordered didn't fit. So I also know how their return works and that was also quick and easy.
It took a little over a week for my order to reach me (from Portugal to Finland).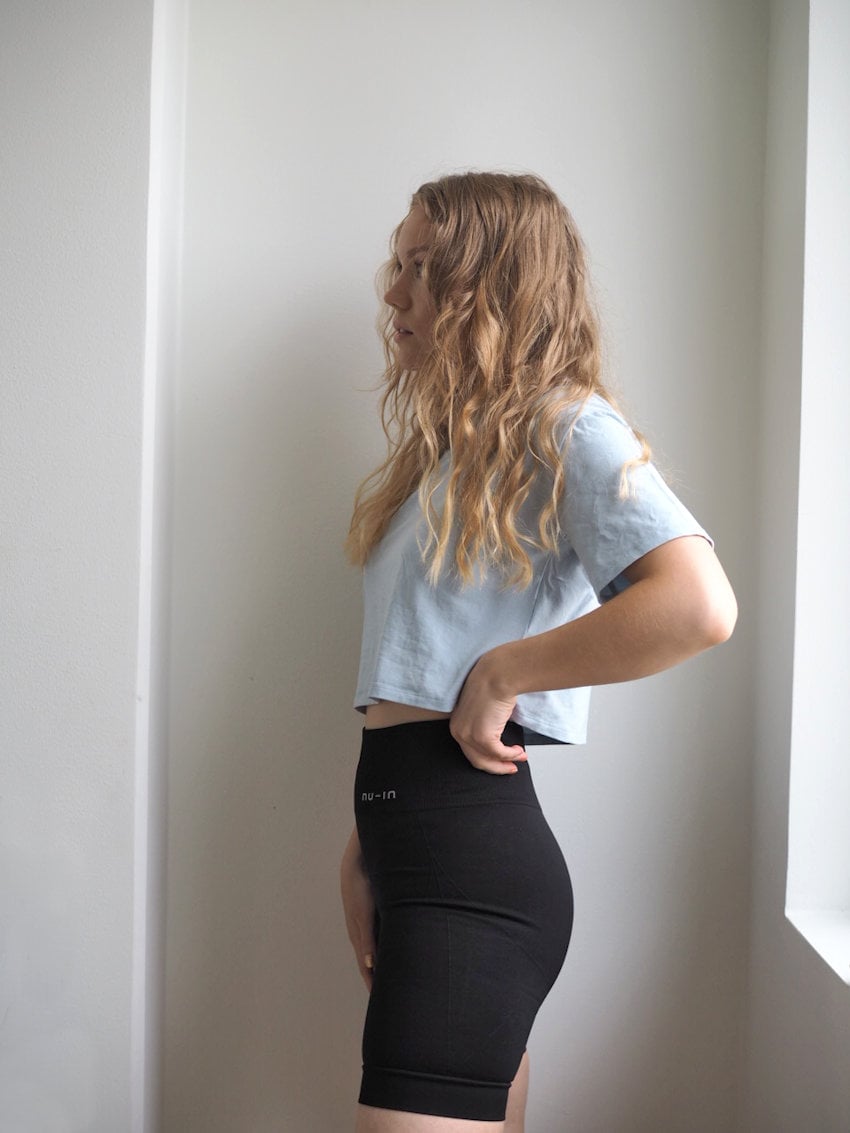 When it comes to nu-in's sizing, it depends on the item. The cropped t-shirts are true to size (I chose XS), but the shorts were a bit tight. Actually, the size S was ridiculously tight in my thighs, so I now have the M size.
*Cropped short sleeve t-shirt (29,90€)
*High waist cycling shorts (59,90€)
Building my style with simple pieces
I've started to tone down my wardrobe and it's been the best decision ever. My style now is casual yet stylish.
I love my high-waisted black pants: they go with everything. High-waisted has been my thing for longer now, so it only made sense to buy a few cropped tees. And I guess that these black biker shorts are my summer take on the black pants.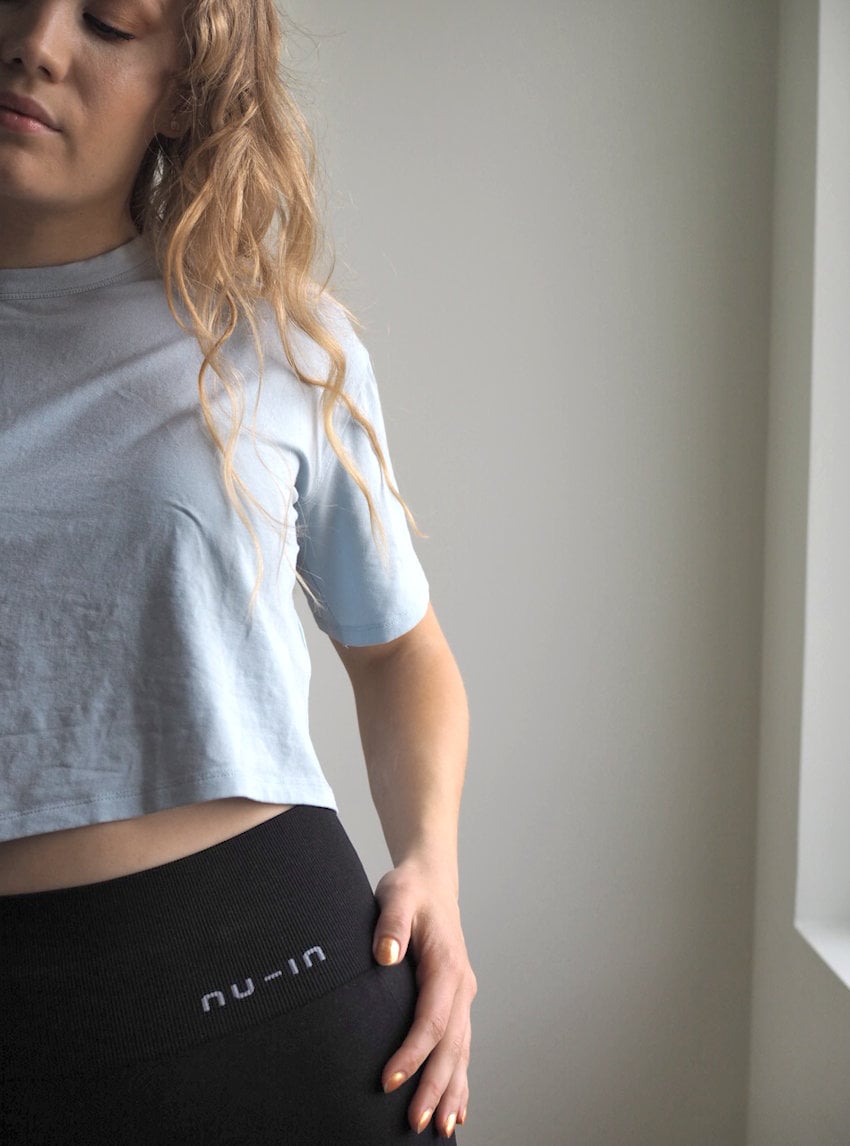 When it comes to fashion, I think it's important to learn learn what feels and looks on you. I like comfortable clothes; I rarely wear anything too tight. Another important aspect is colors. Just like I do with my makeup, I think of what colors suit me. I've decided that at least white, orange red, electric blue and light colors compliment me.
The light blue t-shirt was a bit of a gamble, but I figured it would be a nice contrast on my warm tones; freckles, my hair and my (fake) tan. I was right and I love how fresh it looks!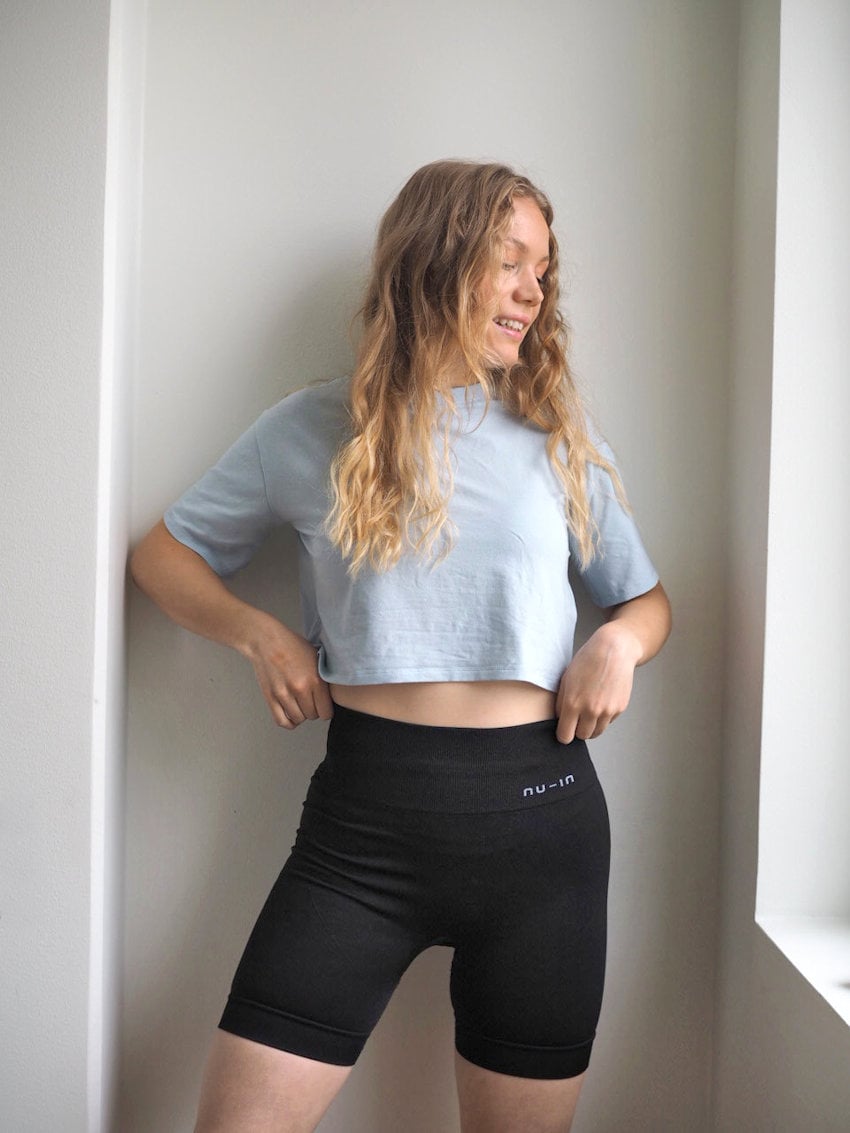 Shop:
*nu-in
Finally, I want to say that the most sustainable thing you can do is to wear and use what you have. Or look for a second hand alternative at first (my favorite store is Zadaa!). But if I'm gonna buy new, and the reality is that I do from time to time, I like that I have a better option.
Are you familiar with nu-in?
Related Posts