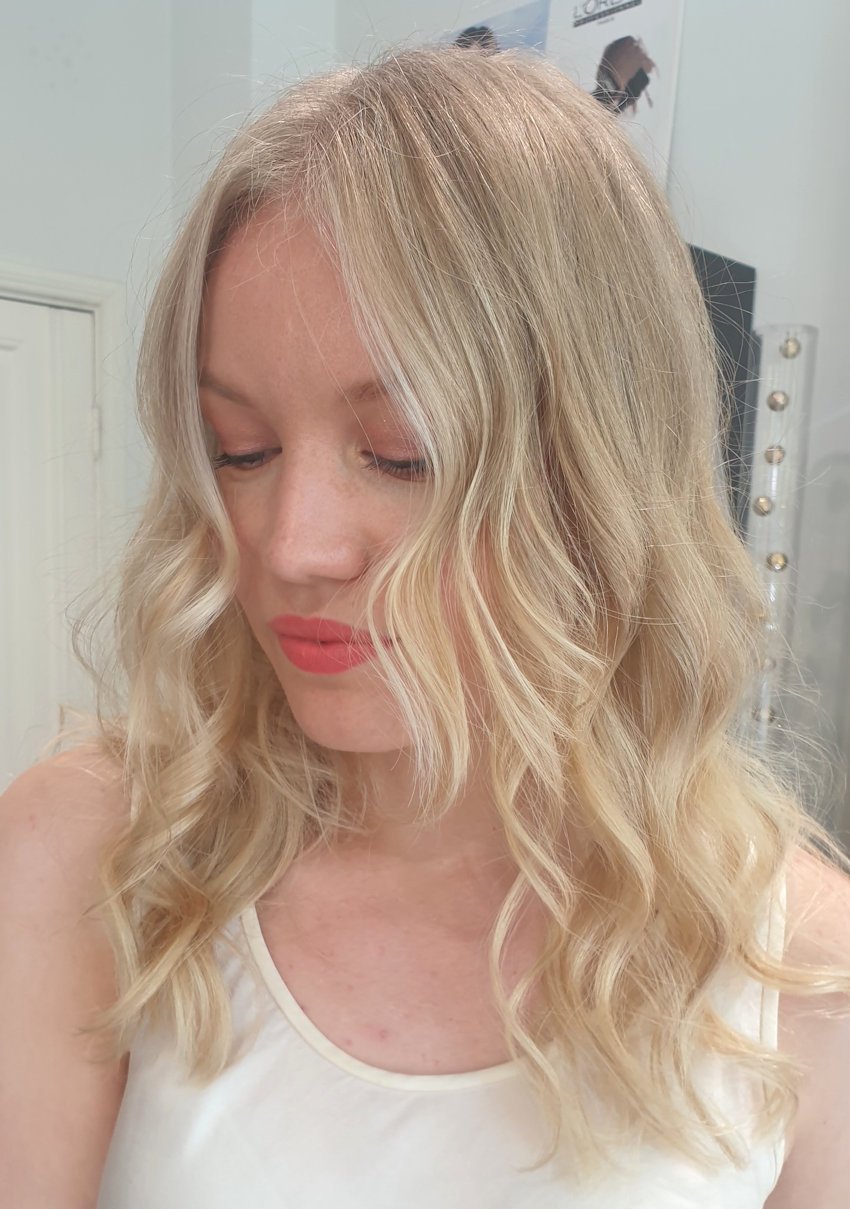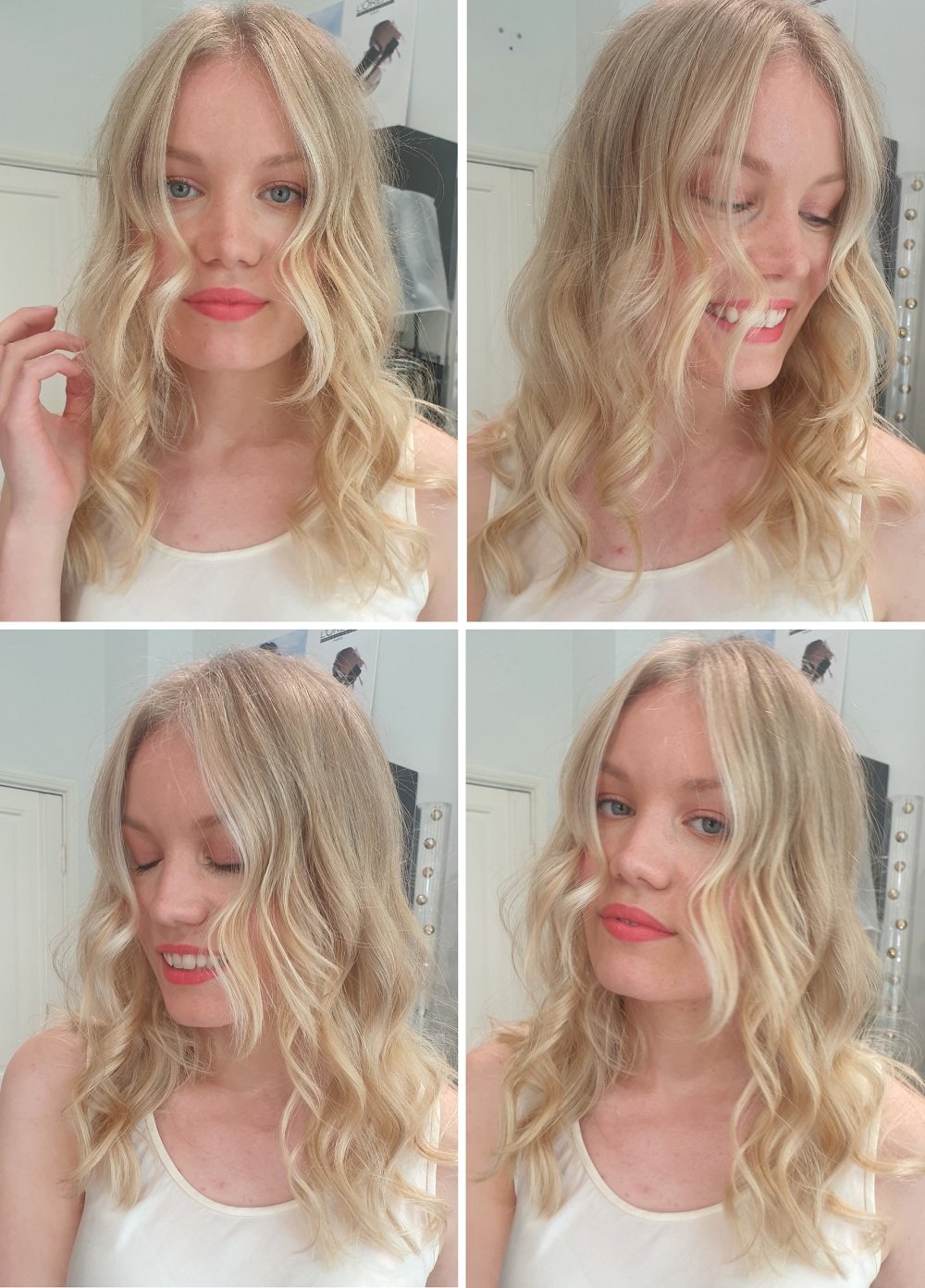 Breaking news – I have new hair!
Do you remember when I told you I had managed to grow my natural hair color back? Well, ever since, I missed my blonde hair just a bit. Now after many years of doing nothing for my hair color-wise, I bit the bullet and let my hairdresser do her magic. She created this perfect light balayage look for the summer.
And I'm in love! I have zero regrets in touching my natural hair color. I actually feel like it looks better like this – the highlights really bring out my natural color more.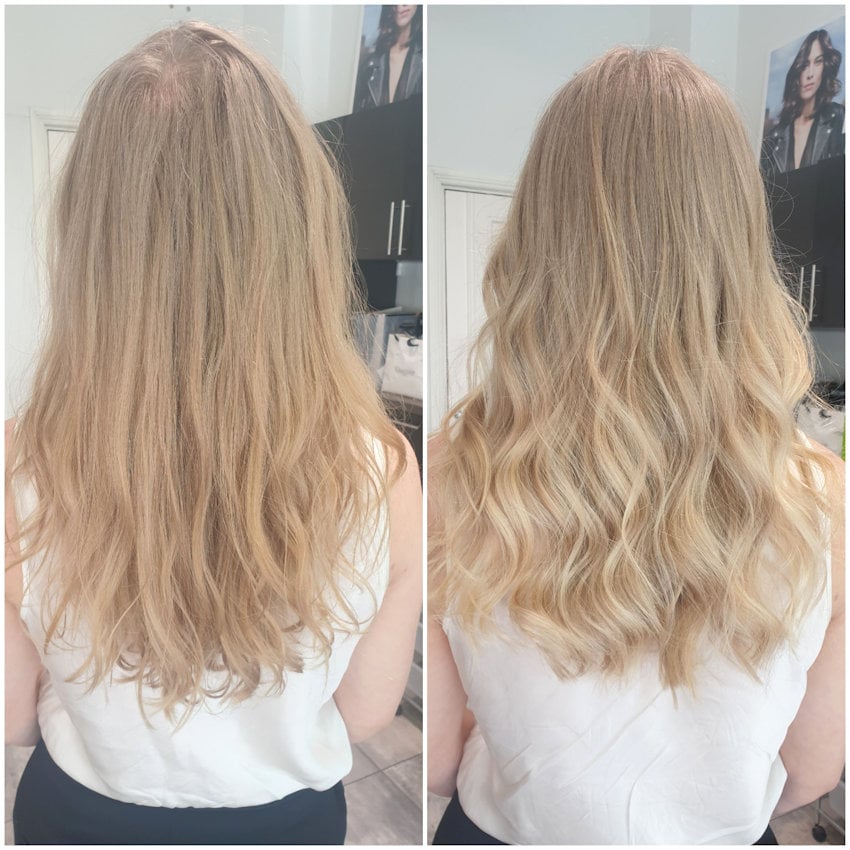 Blonde balayage with subtle highlights on natural blonde hair
This appointment was also special to my hairdresser, because she really got a clean slate. Untouched hair – no color whatsoever. My hair was and is in a good shape and it was probably the first time I heard a hairdresser say that about my hair. She really made sure it stayed like that, even through the bleaching. She used special nourishing treatment with the coloring, so my hair still feels soft and healthy. I was very pleased about that – because I was worried in advance about how my naturally curly hair would take the bleaching.
Susanna used different techniques to get my hair just right. I admit, I can be a bit difficult as a customer, haha. However, she totally got my vision and I love the outcome.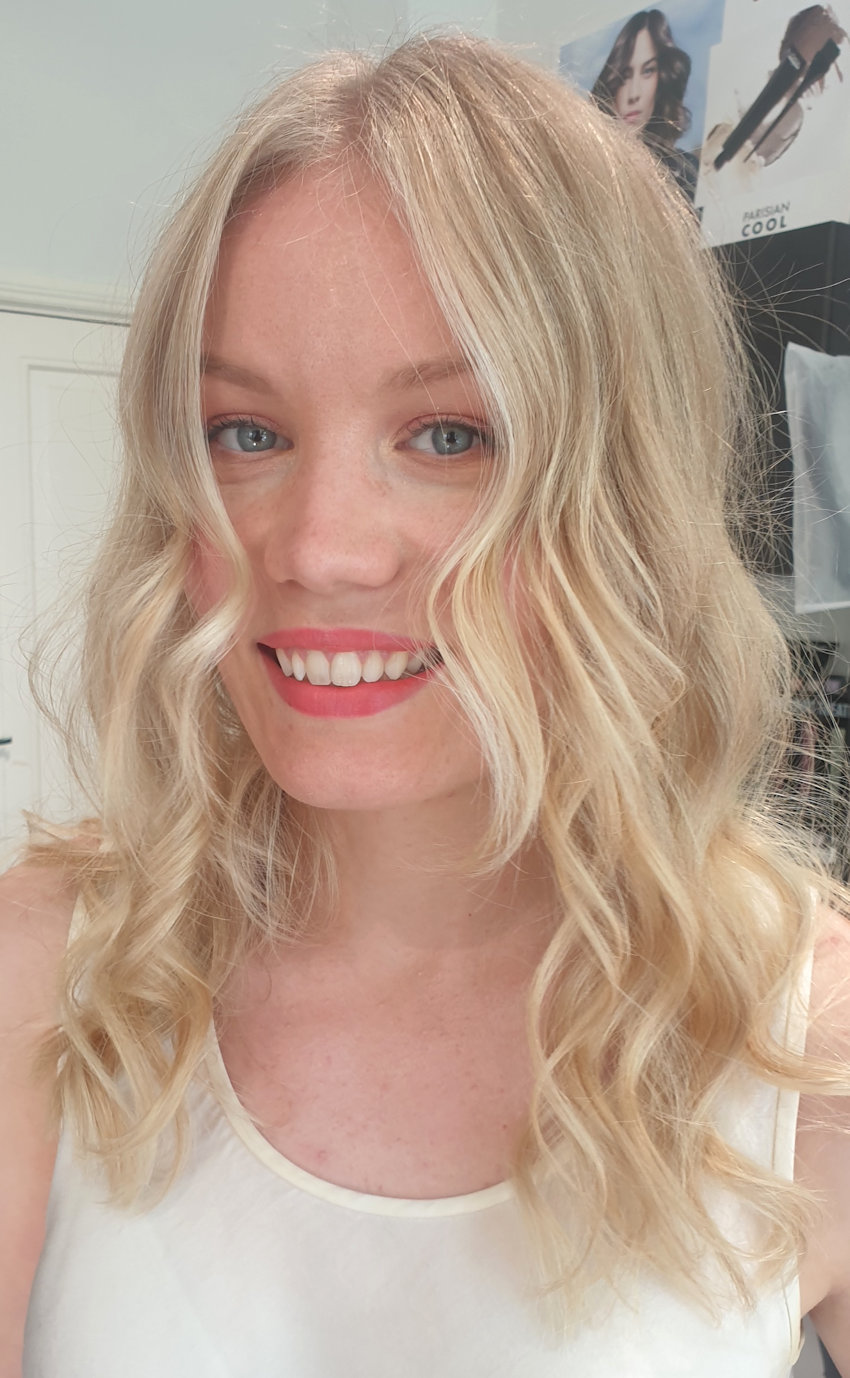 Hair by Susanna Pomèll / Healthyhair.fi
I'm so ready for summer with this lighter look. And talking of summer – I can't get enough of the good weather. Every single summer I say the same thing, but there's just nothing like Finnish summer. I feel like I've come more alive these past days. The start of the year has been pretty tough personally. And I know I'm not alone. Seeing the green trees and blue skies just seems to make everything better.
But there's also upsides to this whole craziness. When it comes to blogging, I've been very happy with my work. And needless to say, I've had plenty of time to focus on my work. I have good flow and I'm excited about the posts here. I've also been healthy and exercised a lot. Soon we'll have our annual half marathon run with my sister and I think I'm well prepared.
Just yesterday I was talking with my friend and she noted that the virus has really made her appreciate the small things more, such as our own country and city. Even if you can't make big plans, you can just have picnics, runs and adventures outside.
I would love to hear how you've been doing? And what do you think of my new hair?