I want to note right in the beginning, that getting followers on Instagram or on social media is not the most important thing. The most important thing is, that you enjoy what you are doing and stay real to yourself. However, many wish to grow their Instagram accounts, so this post is dedicated to them.
Ah, Instagram. I remember when it first launched and it was so exciting. I immediately started sharing pictures and I was intrigued at how easy it was to edit photos and make them look 'cool' (although now that I look at my first photos, there's nothing cool about them).
I also remember me checking my feed constantly and being bored – 'cause my friends were adding new pictures only ever so often.
Nowadays I'm never bored, 'cause my feed is constantly changing and there are billions of photos on Instagram to look at. The fact that Instagram is so popular and huge, means that there is a lot of competition. It creates a new challenge to bloggers and influencers – how to get yourself out there?
I know my account is just a small fish in the sea, but people have asked me how I gained over 1000 followers on Instagram, so I thought it couldn't hurt to share my thoughts. Some of these tips may be obvious to you, but hopefully there's also something you haven't thought of yet.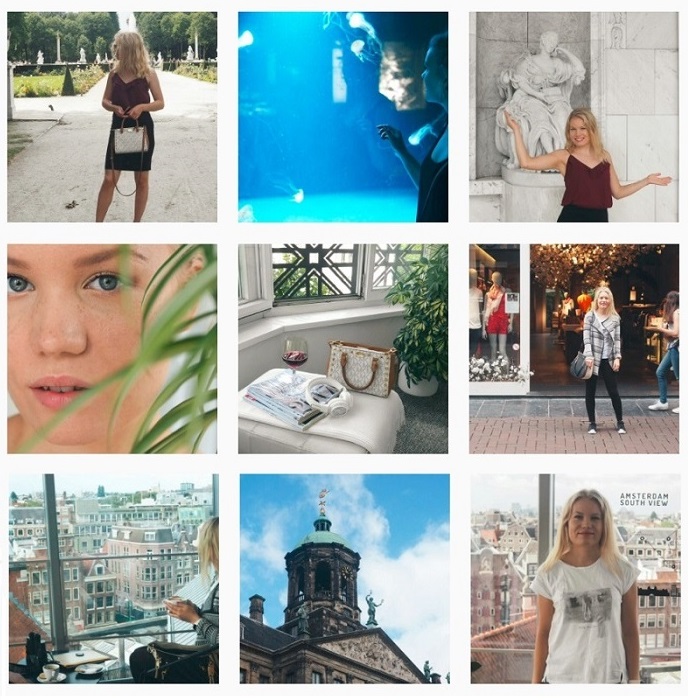 How to gain followers on Instagram – My tips
The photos are everything
Ask yourself: would you follow you? Are your photos good and interesting?
I just had to state the obvious here. My first Instagram photos were horrible. Bad quality, with bad lighting and just boring.  Nowadays you can take great photos with your cell phone, but I still prefer a real camera. Every now and then I upload a mobile photo to my feed, but I instantly see the difference compared to the other photos taken with my Olympus Pen EPL7 camera. And did I already mention the lighting? You need good-quality photos with great lighting. The more light, the better. Light, light and light.
Be active
Are you putting in the work and hours?
Have you heard of social media? It's gotten it's name from it being – you know -social. So be just that. Interact with other people. Like, comment and follow. If you see something interesting, like it. Leave a comment. More often than not, people respond to you and return the favor. And once your photo gets more likes and comments, it gets more visibility = your profile gets more visibility = you can gain more followers. I have gotten lots of new followers and friends this way and I honestly value that. A simple 'Have a great day" comment from one of my instafriends can make my day.
Stay real
And be genuine.
When I said to like, comment and follow – I didn't mean to just do it for the sake of doing it. Don't spam – like leaving a random emoji on a random photo – it's not cool. Pay attention to what you are doing and leave comments that are relevant, funny or just your real reactions to the photos.
Follow, don't unfollow
And do actually interact with the accounts you're following.
I follow a lot of people on Instagram and I think it's great. I have found new inspiring accounts and some smaller ones, that are interesting, 'cause they are personal. Sometimes the person you are following, follows you back, so you get a new follower. But not always! Personally I always follow back other bloggers, 'cause I want to show my support and connect with them. Sometimes these people play the unfollow game – they only follow you to gain you as your follower and they unfollow you as soon as you follow them back. I understand why they do this, but it still feels a bit wrong. I wouldn't recommend to play that game, but it's up to you.
Make your feed your happy place
Make Instagram fun.
Instagram should be a happy place for you. Follow accounts, that you love, that you find inspiring. Don't follow accounts, that you don't like. Make Instagram fun. Don't think about the numbers too much.  The same goes to your own photos: upload photos, that you like. Don't try to be something you are not, just simply do what you love. I've heard so much complaints about Instagram lately and it's depressing. I've tried to take another approach and just keep myself and my Instagram positive and inspiring.
Look at the big picture
Your feed is your profile picture.
When you click open your profile, how does everything look? Is it nice to look at? Are there weird colors competing against each other? Does it look messy? Your feed is a reflection of your personality and it should look like you – but if you want followers, you just need a nice looking 'theme'. Your followers should know what they are getting by taking a quick look at your feed. This one is a bit hard to explain, so I have photos to show you: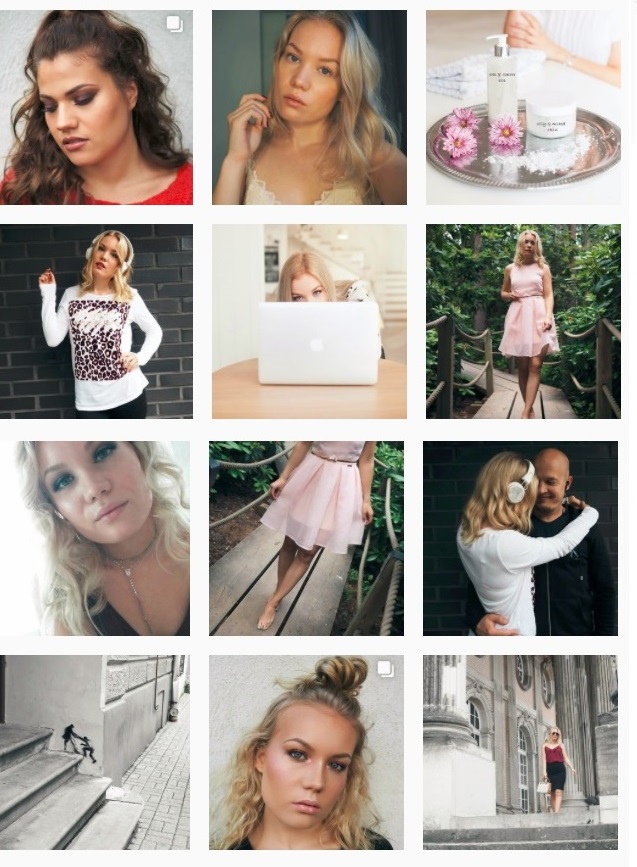 My feed nowadays. As you can see, it kinda has a theme. It's peaceful to look at – the colors are toned down and there is a bit of everything: my face, my body, details. The photos look good next to each other. By the way: there is one mobile photo in there. Can you find it? Here it kinda works, but I still see the difference in quality compared to the other photos taken with a professional camera.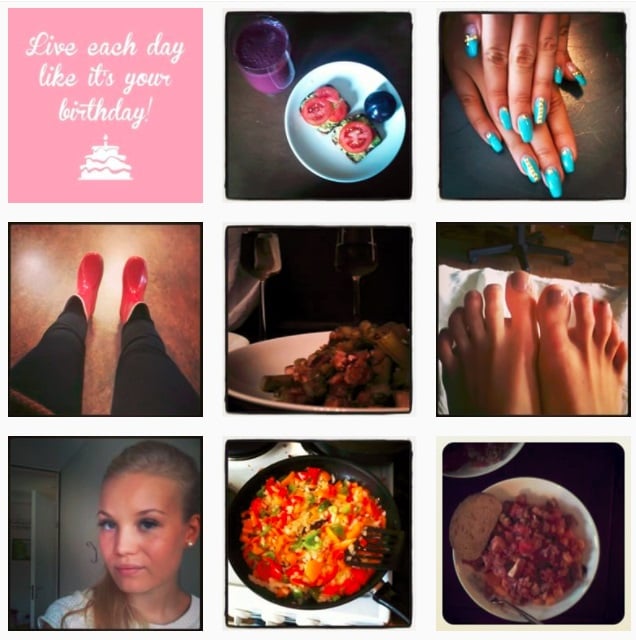 My feed, when I was not actively blogging and I was just using it as my personal account. Looking at it from a professional point of view: it's horrible. Very dark with bad quality photos. Also – there's very little of actual me in there. Photos of my feet and food hardly give any intel about my personality. People follow your account, cause they are interested in you, so try to make it personal – that means uploading photos of yourself as well every now and then.
Here are some other great posts about growing your Instagram:
"How to get big on Instagram – My top tips"
"How to look good in every picture – 10 new Instagram secrets"
"20 Instagram hacks for a perfect feed"
Want to be my instafriend? Come follow me at @charlottaeve.
Related Posts