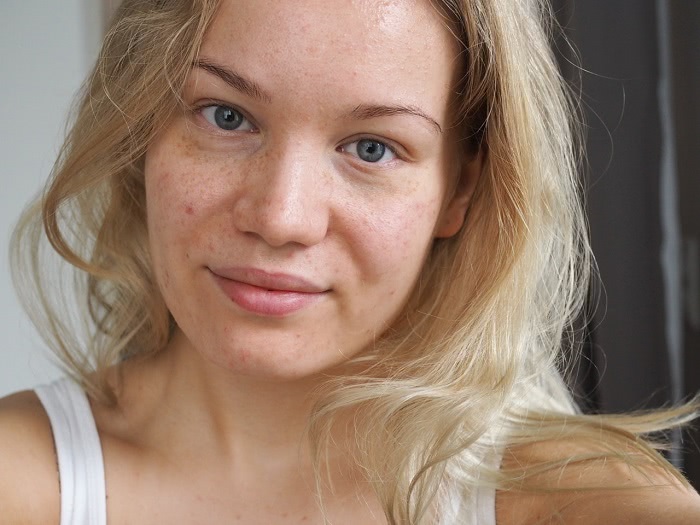 Talking about acne seems annoying to me right now. I feel like I've come to terms with it and it doesn't bother me as much as before. But me being annoyed about writing this is actually a good thing. Acne doesn't control my life anymore.
Most importantly: I feel beautiful. I feel more like myself – even with the spots. Looking at the pictures you may not see the progress as clearly as I feel it – I think I've finally understood something important about beauty and life. Or maybe I've always known – but never really embraced it? That I am beautiful. Not the outer layer of me, not my skin, my hair or my body. All of it and nothing of it – me, as I really am, perfect and imperfect.
It may sound like I'm gonna go hug trees now, but that's the best I could do right now. Now let's get to the actual results, that you can see with your eyes.

February – March – May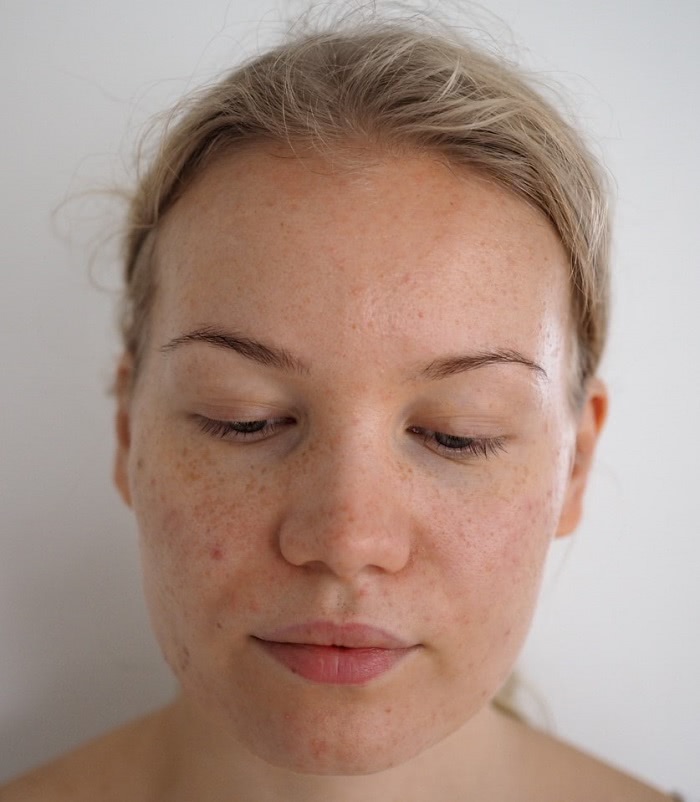 My skin right now.
My skin is doing better. It's more even and I don't get those inflamed pimples anymore. As a side-effect my skin is a bit dry and when it gets dry it develops these small bumps, spots. I'm not concerned on them though as I can see the actual acne going away.
The red areas that you can see is mostly acne scarring. It's not nice, but it's easy to cover so I'm not that worried about it yet (if it doesn't start to heal then I may get a little worried).
I've found new ways to apply foundation so that my acne is covered, but the skin still shows through. I've actually worn more makeup lately – and that is always a good sign. It's easier to apply now that the skin is more even and I don't have any painful active spots. It's easier to hide acne scars than active spots. For someone who loves makeup, it's an empowering feeling to be able to use your favorite products again.
Can't believe it's already been three months of heavy medication. I'm not sure if I'll eat the last month or not – I have a doctor's appointment soon so I'll ask her opinion. Anyway, here I am. Happy and beautiful, despite the skin issues.
I've also started to adjust to my diet and life without gluten or dairy. I do sometimes eat dairy products, but most of the time I'm very strict about what I eat. Wheat is something my stomach can't take at all right now, I hope it's something that I can eat (in small doses) in the future.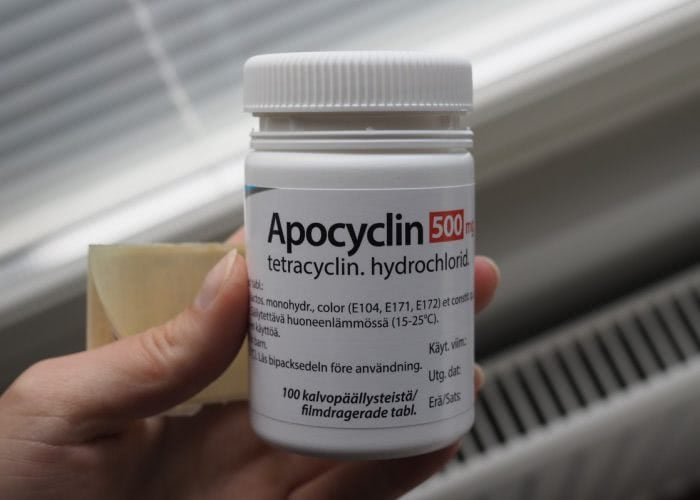 Anyone else battling acne? Are you feeling better? I hope so.
My acne journey:
When acne just doesn't leave you
Acne update / Progress after one month of Apocyclin
Acne update / Progress after 2 months of Apocyclin
(you can find all the Acne related posts behind the Acne tag, including my experience with Acnatac tretinoin gel)
Related Posts