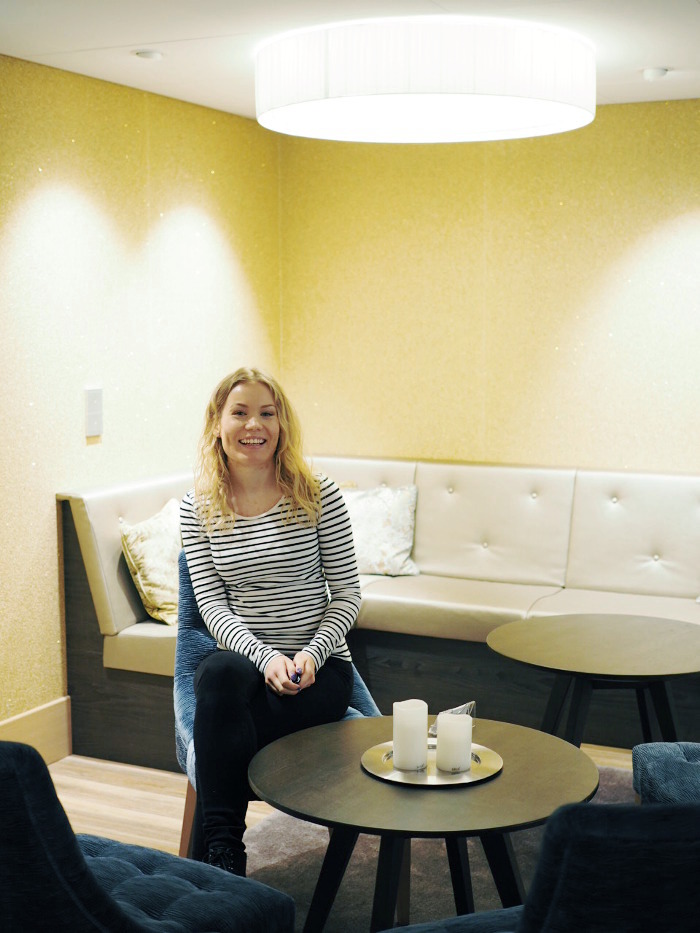 It's been snowing non-stop and it's freezing outside. I forgot, that after Christmas the actual Winter arrives. Well, it's here and it's full on. Now don't get me wrong – I love it. Especially on these cold snow-stormy days it's relaxing to just take a moment and enjoy some good company, good food and learn about the latest beauty news.
Today I waded my way through the snow to a warm bus, which took me to Hotel Haikko Manor & Spa. Recently they took a new cosmetics line in their spa and I got to hear more about that. They also told us about their new Green Key certificate and how they've made their hotel more eco-friendly.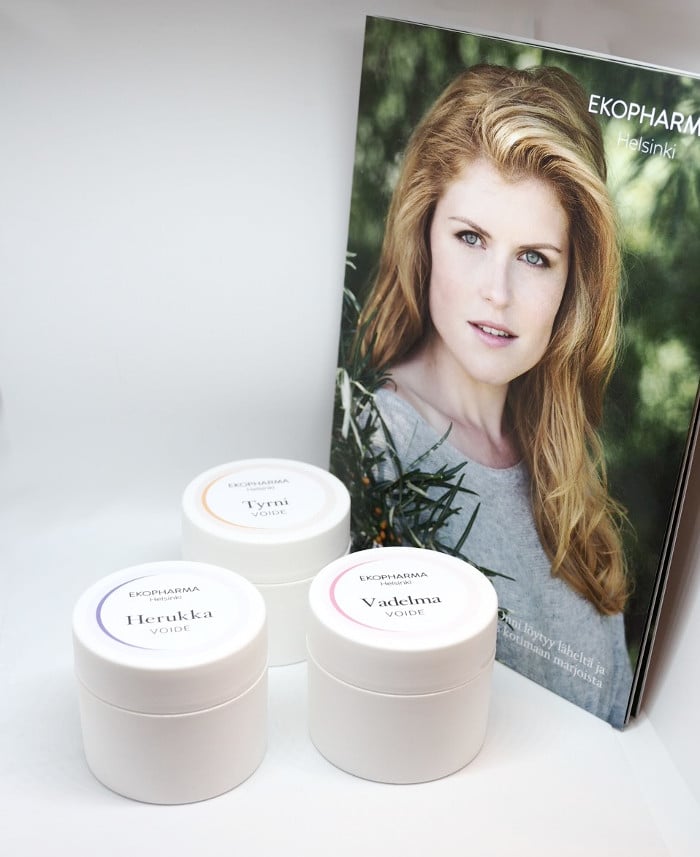 The cosmetics line that's now new at their spa is EkoPharma Helsinki. It's actually a professional cosmetics line, that I used to use both professionally (in a salon, where customers loved it!) and personally. I like that the line is made in Helsinki, the products contain Finnish berries and that they are suitable for sensitive skin. And that they're organic, as the name suggests.
So naturally I already knew the products and that my skin liked them. But what was exciting was, that I got to make my own lotions! The lotion base was ready, but I got to choose my own active substance, that I added to the lotions. The two lotions that are suitable for my skin are the Herukka (=Blackcurrant) cream and the Vadelma (=Raspberry) cream.

My self-made Herukka cream contains:

Hyaluronic acid – 'cause who doesn't love a good old hyaluronic acid, right?
Blackcurrant extract – which is an antioxidant, that soothes and protects the skin. All that sounds heaven to my skin right now.
Oat extract – which soothes and moisturizes. Who knew oat was good for you externally too, huh?
My self-made Vadelma cream contains:


Raspberry extract – which moisturizes and nourishes the skin and contains vitamin C
Betaine – apparently it's made from sugar beet and it's a good humectant!
Natural raspberry scent – the only scent I added, 'cause apparently I love raspberry
I'm excited to try my unique lotions. Let's see if they help – since my skin has been going crazy lately. But hey, what' new. It's been dry and sensitive. I basically just want to drown my face in lotion. And have some champagne in that Spa-room, I took that picture of. And since we're on the subject, I would love a sunny holiday, a new car and… well, that's it for now.
Thank you Hotel Haikko Manor & Spa, EkoPharma Helsinki & Marsaana PR for the lovely morning. It did me good.
How was your day? Have you ever made lotions yourself?
Related Posts