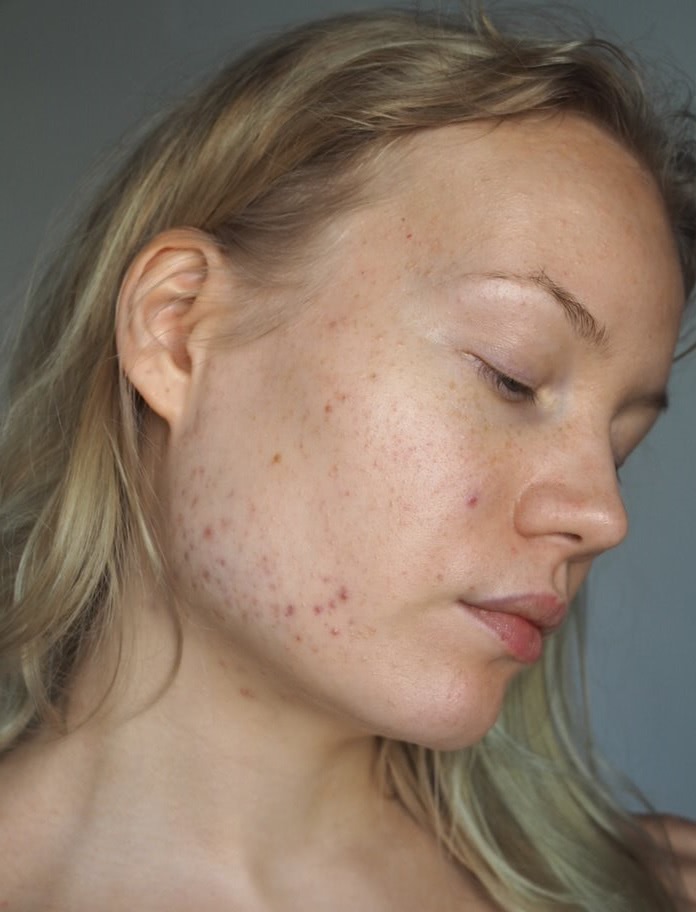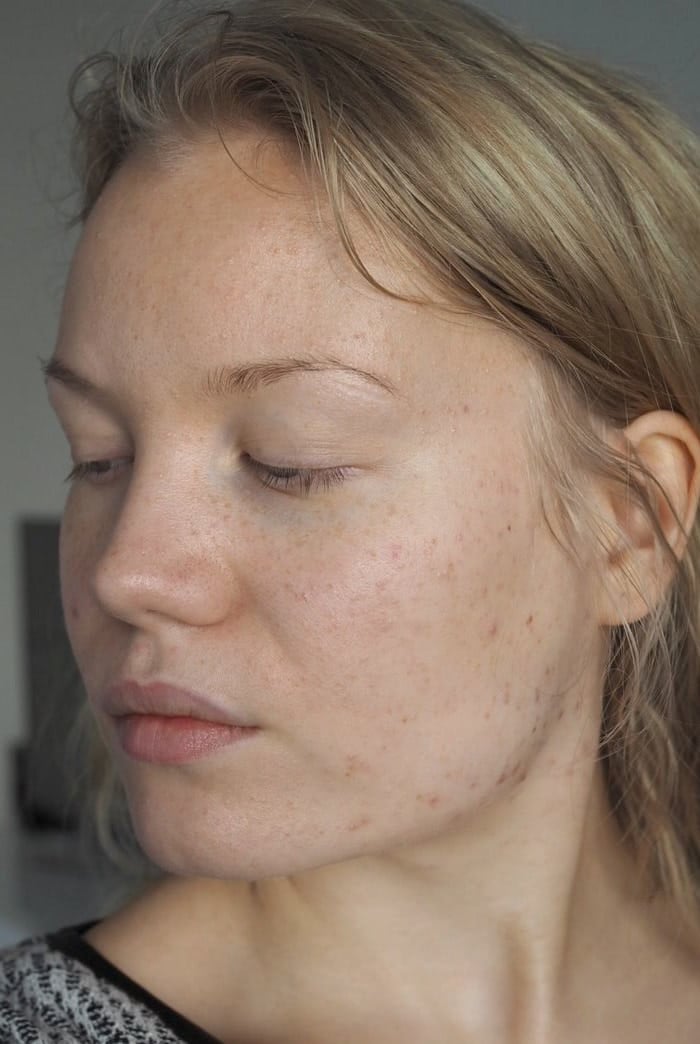 It's so hard to evaluate the skin by just looking in the mirror. If that was the case I would still feel like my skin isn't any better. Luckily I took some pictures too so I know if the skin improving or not. And looking at the photos I have to say that there is improvement! Last month my skin was kinda worse than it was when I started the medication so I'm so happy to be going forward now.
I still have some inflamed pimples, but my skin is doing much better than last month. I have some acne scarring on the sides of my chin, so the situation there may look the same as it was, but some of the redness is just scarring.
Another good way of evaluating the skin is using people that see you often, but not daily. My sisters were complimenting my skin at the dinner table and how even and clear it was. Yay!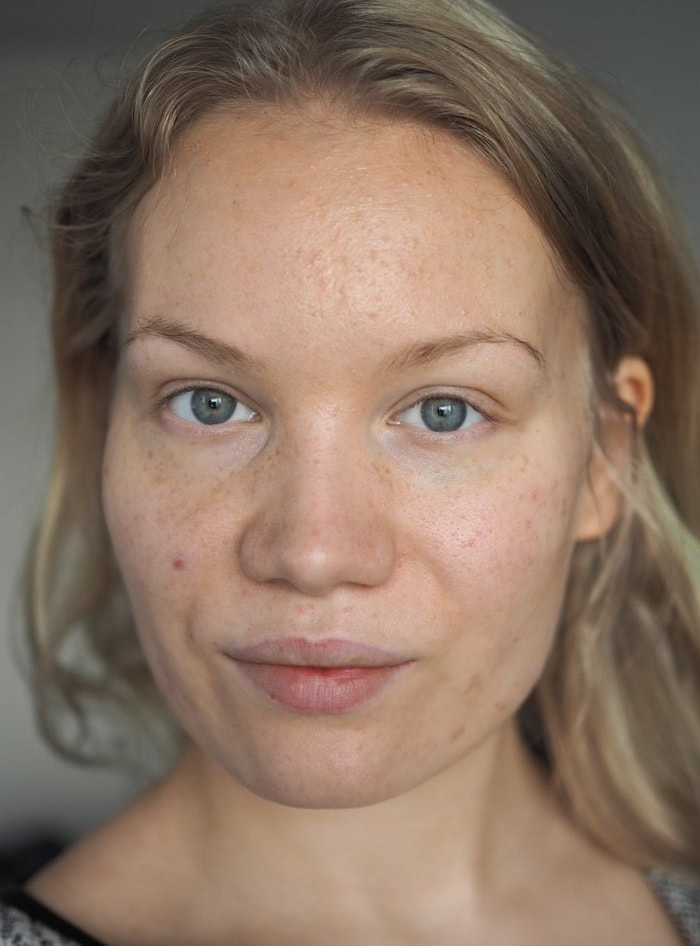 My skin today 2 months + 1 day of Apocyclin. That annoying red pimple on my cheek is finally getting better – it's smaller now and smooth.

About the side-effects I have nothing new to report really. The stomach situation is what it is and I still feel a bit sick on the mornings every once in a while. I notice that my stomach is more sensitive than ever and now that I don't eat that much wheat or sugar, it instantly reacts to those foodstuffs (is that a correct English word?) quite strongly.


My acne progress from February (1 week of Apocyclin) – March (1 month) – April (2 months).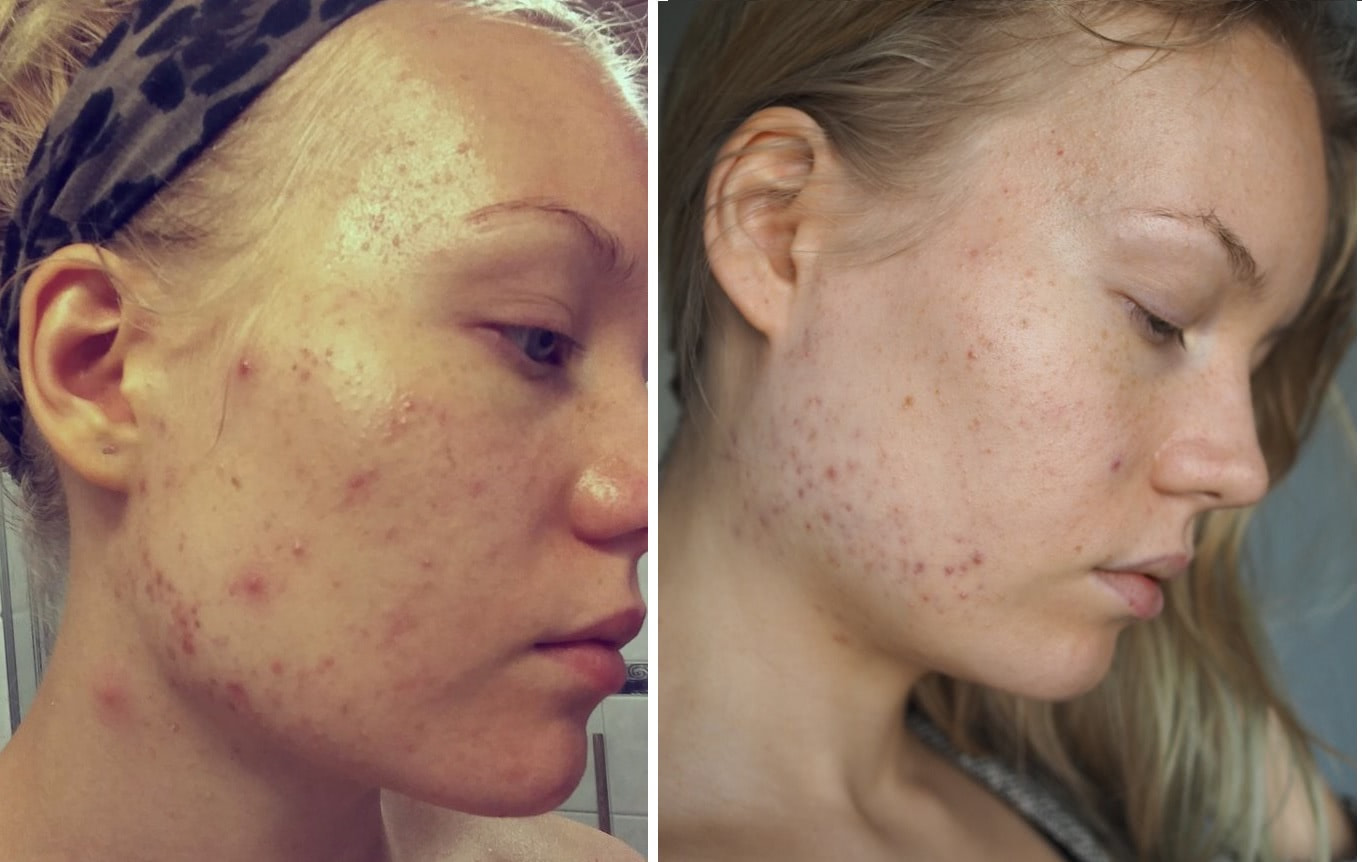 February – April. The first pic shows my skin at it's worst, before starting the medication. My acne is really inflamed there. On the April pic you can see that even though there's redness, my acne isn't inflamed anymore and some of that redness is just scarring.
Another thing I've noticed that I'm not sure what to blame though is that my hands are super dry. It's not even that cold anymore outside so I don't think it's the weather. But now I get to use more hand cream and I actually just bought a new one that I love, ha.
Altogether I feel a bit better about my skin. I think I'll be eating the antibiotics for at least another month, if not two. Let's hope my skin continues to get better!
What comes to food & acne, I'm writing another post about the topic, because it's something that I've been thinking about a lot. But for those of you that are wondering: I'm avoiding dairy, wheat and sugar at the moment. Those are the main things people say they get acne from. Even though my acne is hormonal, I still want to boost the recovery with clean eating.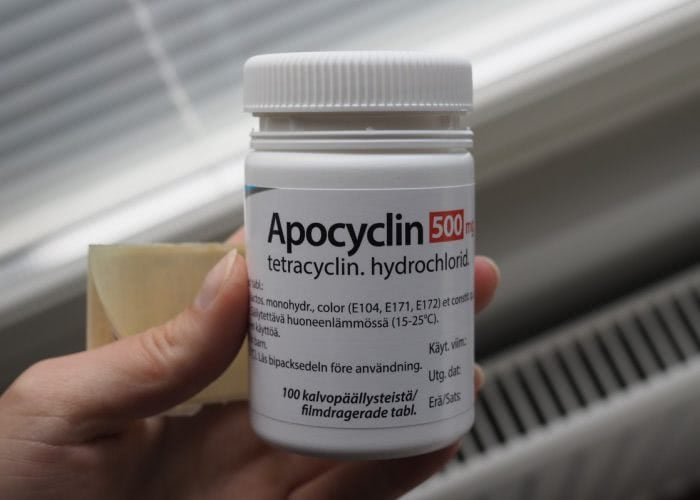 Anyone else on medication for acne? What's your progress?
Thanks for the support and comments – it's always nice to know I'm not alone with this. 
Related posts:
About birth control pills (the history behind my acne)
I'm not perfect (when my acne came back)
When acne just doesn't leave you (when I started the medication)
Acne update:Progress after one month of Apocyclin
My acne-friendly makeup routine