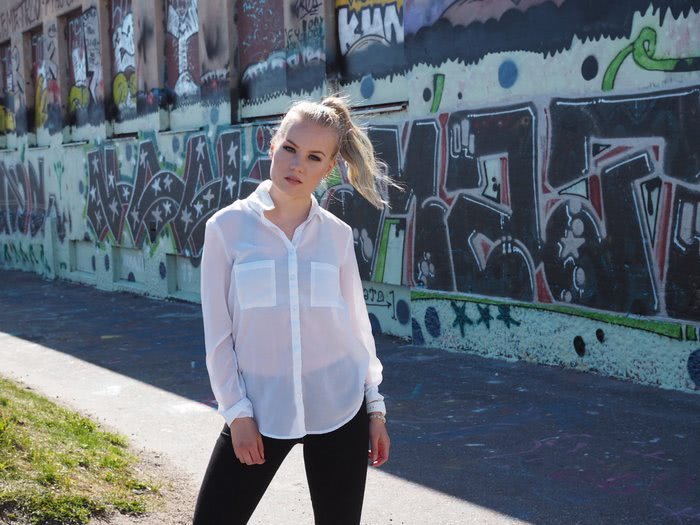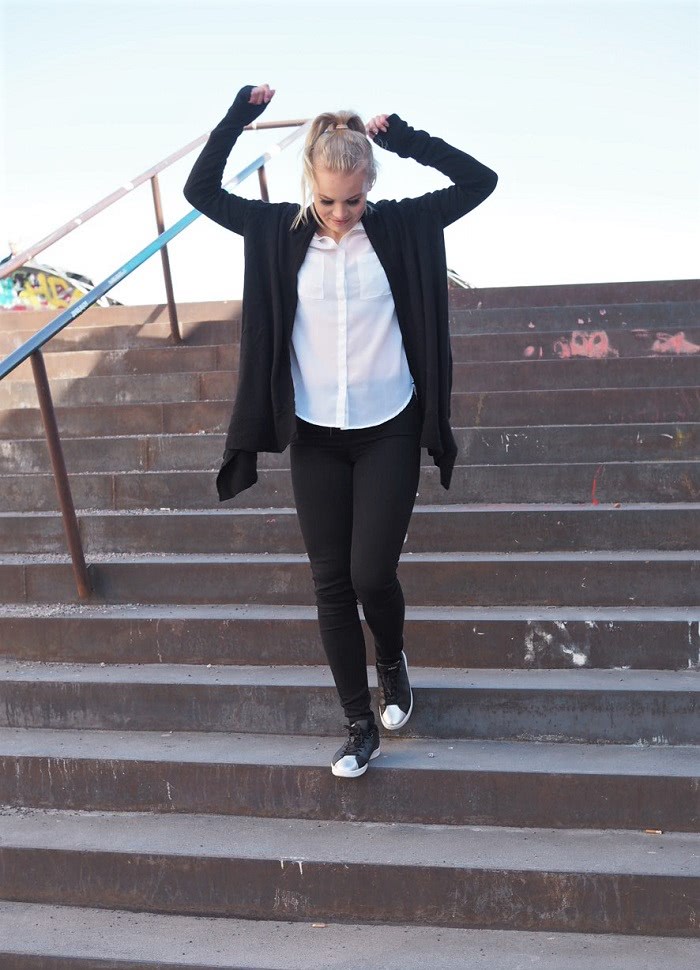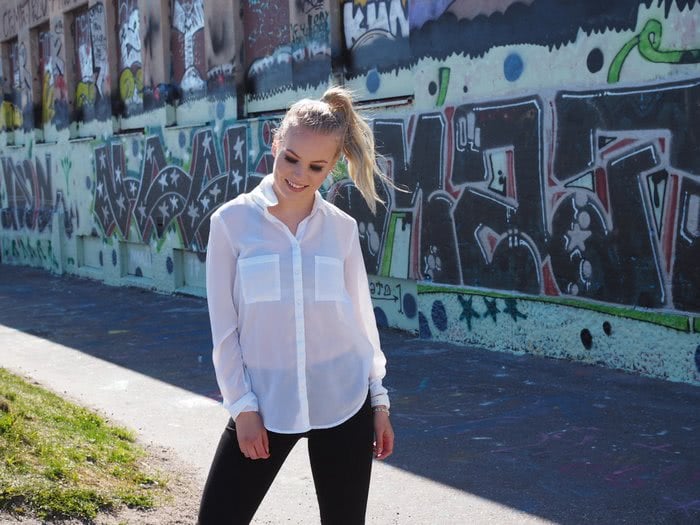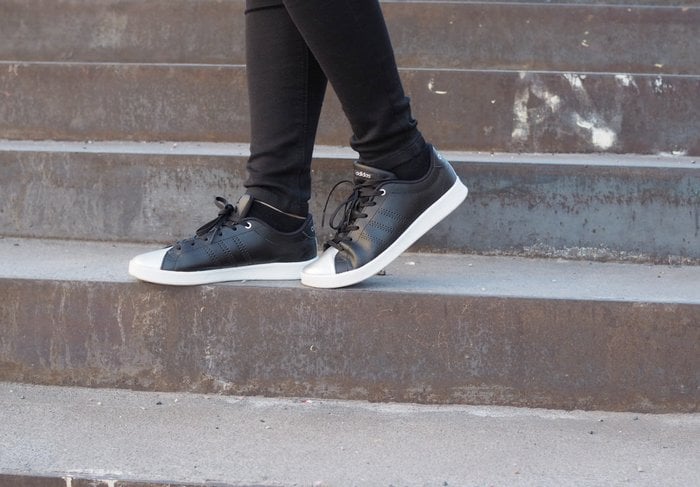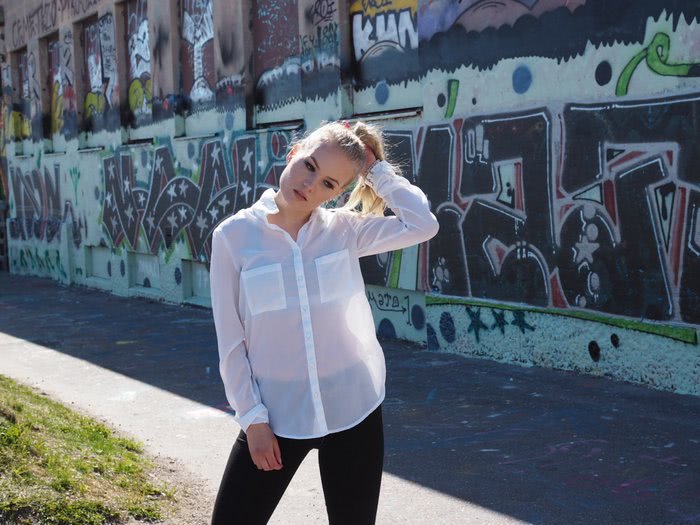 As soon as the sun started to show itself after the long winter, I started to look for new spring/summer shoes. I told everyone I needed a pair of new shoes, only I didn't really know what kind. Black, I told them. Black and comfortable. But pretty and feminine. Something I can wear with a skirt on and with ripped jeans.
It's not the first time I'm browsing through the stores not knowing what the hell I am looking for. It felt quite desperate.
Do you know how there's this stereotype of men shopping with their girlfriends, hating it and being difficult? I swear – my significant other kinda fits that stereotype, but he's also a lifesaver when it comes to knowing what I want.
Apparently he knows me pretty well. 'Cause I wouldn't have necessarily even looked at the sports shoes section. But there he was, holding the perfect pair of shoes, that – to my surprise – turned out to be adidas.
To be precise –  Adidas Advantage Clean QT Shoes. I'm shoe happy! And super funny and original – I know.
Outfit – Get The Look
White Shirt (similar *here & *here)
*Adidas Shoes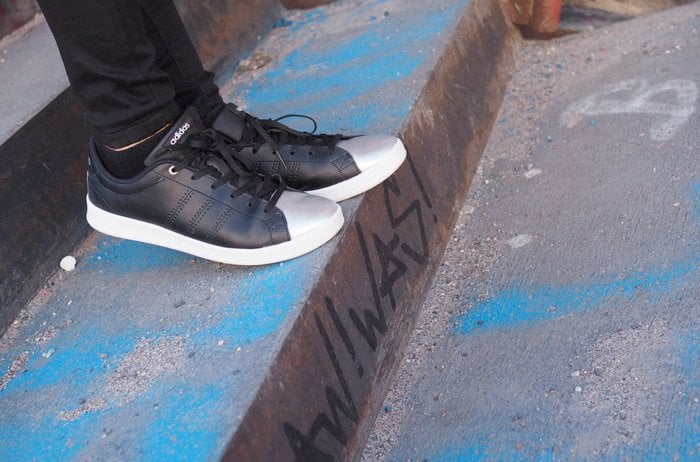 photos jasmin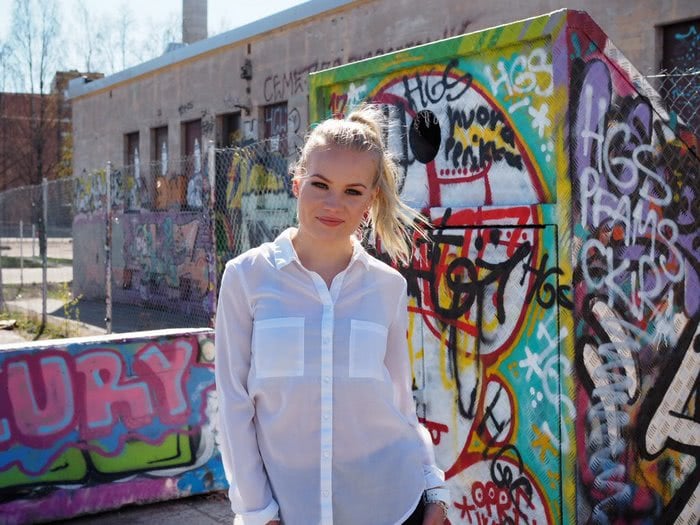 I turns out I'm an adidas girl at heart after all.
Related Posts