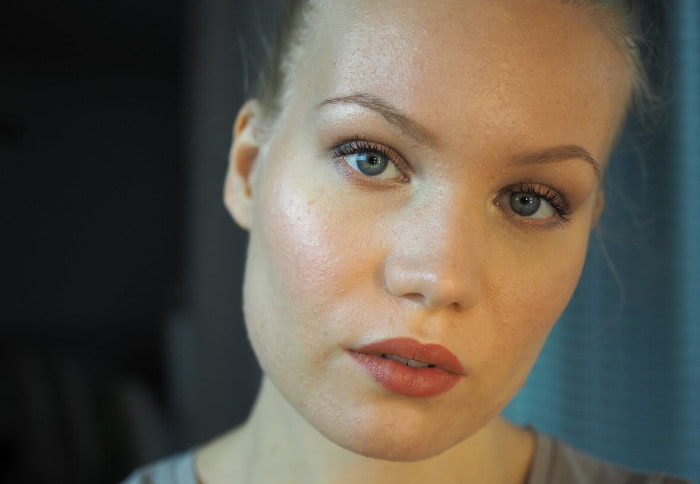 When it comes to natural organic products and makeup, Zuii Organic is my absolute number one choice. It doesn't really get any better than that – and let me tell you why.
What's impressive about the brand to me is how it combines ecological values, pure and unique ingredients and great quality products. But that doesn't necessarily convince you. I hear you – and I've gathered some proof.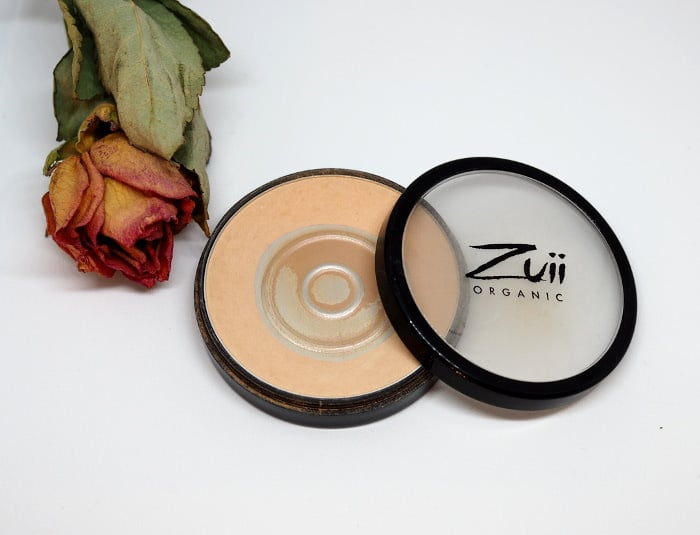 Here is an example. This is Zuii's makeup powder – an awesome makeup base, that I've been using for years now. It's core base is made from flower petals. And no – I'm not kidding you. Here is the ingredient list:
ROSA DAMASCENA FLOWER*
JASMINUM OFFICINALE (JASMINE) FLOWER*
CHAMOMILLA RECUTITA (MATRICARIA) FLOWER*
SIMMONDSIA CHINENSIS (JOJOBA) SEED OIL*
ALOE BARBADENSIS LEAF JUICE*
MICA
CAPRYLIC CAPRIC TRIGLYCERIDE
CHAMOMILLA RECUTITA FLOWER EXTRACT*
EQUISETUM ARVENSE EXTRACT*
URTICA DIOICA (NETTLE) LEAF EXTRACT*
MAGNESIUM STEARATE
TOCOPHEROL
ASCORBYL PALMITATE
As you can see, the first three ingredients on the list truly are flowers:
ROSA DAMASCENA FLOWER*
JASMINUM OFFICINALE (JASMINE) FLOWER*
CHAMOMILLA RECUTITA (MATRICARIA) FLOWER*
The whole ingredient list is pretty readable too (and awesome), but let's not get into that too much. Because I know there are people, that don't necessarily care about the ingredients as much as the actual results.
The flower base makes all Zuii's powder products extremely smooth and easy to work with. It's different to other powder products I've tried and the only reason I can come up with is the special flower recipe. The makeup powder isn't totally matte – it leaves a natural glow to the skin unless you powder it. If I compare it to mineral makeup, I think it's a bit softer and leaves almost like a blurred finish.
But let's get to the results: Here is how the makeup powder looks on the face: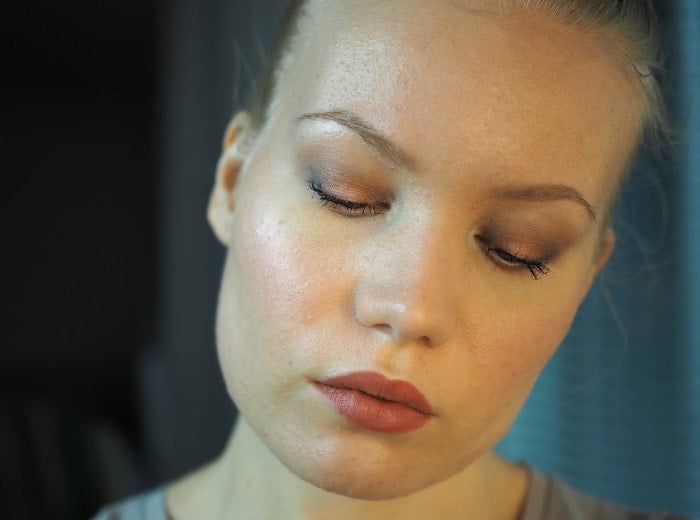 The natural ingredients make the products very nourishing – but they can be used on oily skin too. Actually, there are some ingredients in the products, that balance oil production and reduce inflammation. The makeup powder is best on my face during the colder months, when my skin is not as oily as in the Summer, but I still use it through the whole year. It stays better of course with a primer and a powder so you can combine it with whatever products you have. These are not one of those products, that only work together – they can be combined with other (say, synthetic) products as well.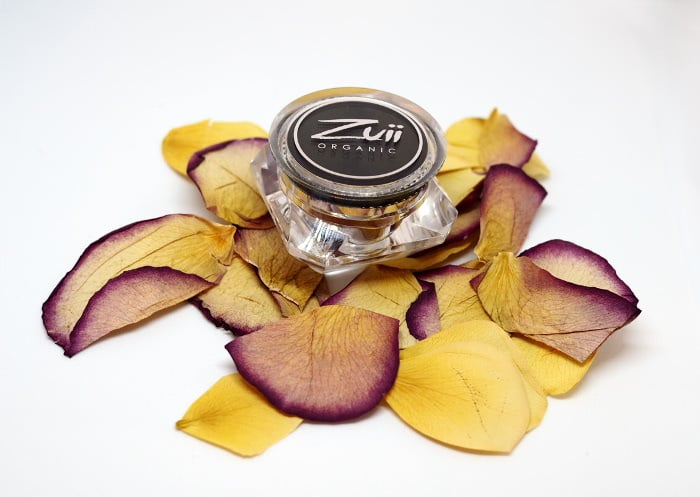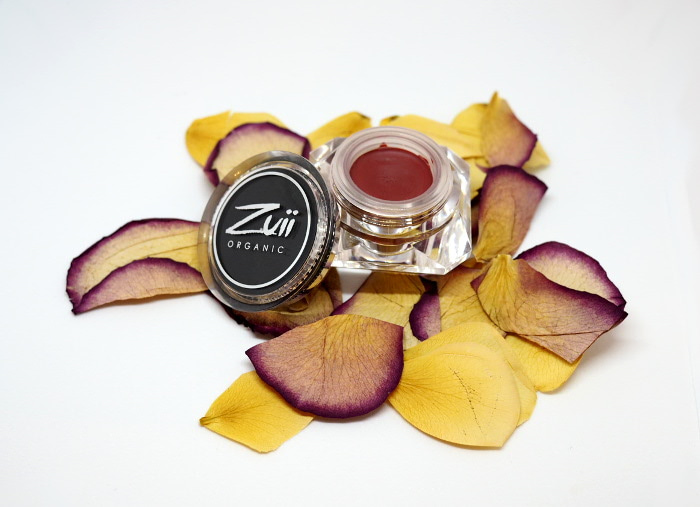 I have small collection of Zuii products and the newest addition is the new Lip & Cheek Creme, which I received as pr. As you can probably tell, it is a cream blush and lipstick in a beautiful diamond packaging. The shade I received is Janus, which is a neutral red. At first I though it was too warm for me, but it actually looks great on my complexion.
You can swipe the product on gently with your fingers to get the no-makeup-makeup look, but if you apply it with a brush, the color gets more intense. As usual – there is a lot of pigment in this amazing product. Lately I've been into cream products more – they are perfect for glowy looks or if your skin is at all dry.
Definitely a new diamond in my makeup bag (ha ha).
PRODUCTS
*adlinks
NARS Radiant Creamy Concealer, Vanilla & Custard
Zuii Organic Makeup Powder, Creme
Zuii Organic Lip & Cheek Creme, Janus
Zuii Organic Eyebrow Definer, Taupe
Zuii Organic Eyeshadows
website Zuii Organic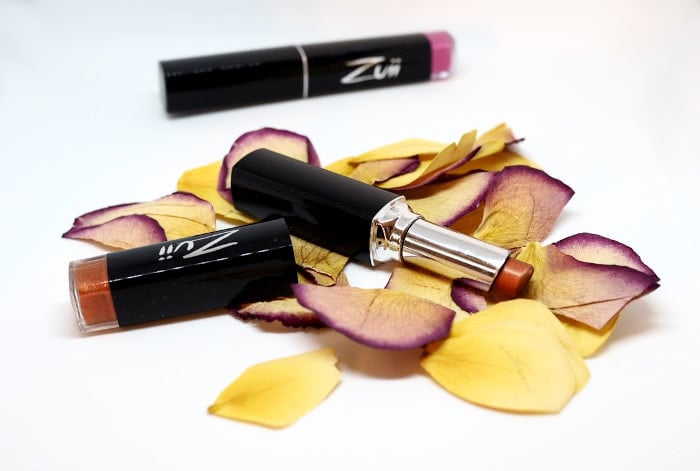 Have you tried Zuii Organic products? Do you use organic makeup products or are you interested in what your products contain?