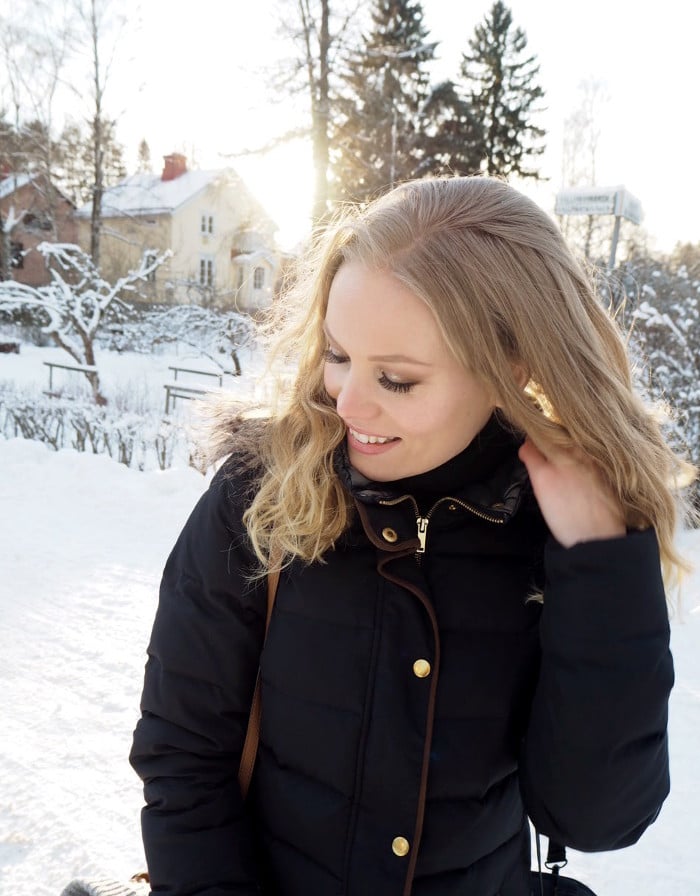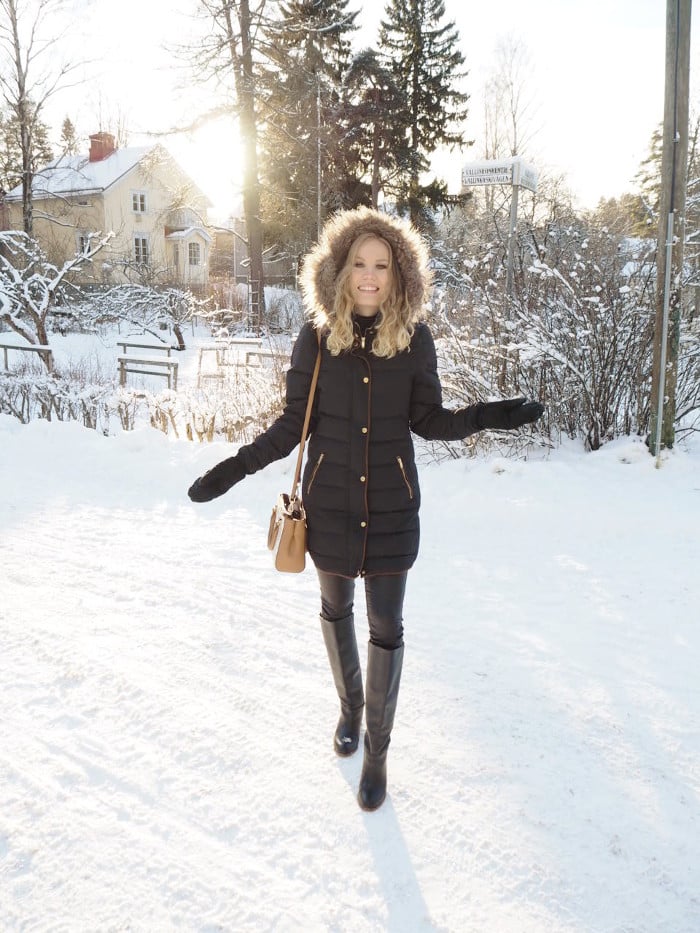 The weather in Helsinki has been giving me major Lapland vibes. It's like a winter wonderland in here. It's also been way sunnier than I had expected. Beautiful – and cold. A while back I ran 10 kilometres and my toes made it through just barely. Anyone else have the problem of their toes getting so cold they swell up like crazy when you come back indoors? Can you be allergic to the cold? Note to self: should probably check that out.
I'll admit I still look at all the holiday pictures from beautiful beaches that everyone seems to be posting, but still, right now living in this wintery land feels nice. And I guess it doesn't hurt that Risto is really enjoying both this winter and the cold (says it's the perfect time to get work done).
The best sound at the moment is the snow scrunching below my shoes and the best thing to stare at are the birch trees against the light blue sky.
And as always with life, you don't know how long it lasts. Might be grey, wet and major holiday fever the next day. So I'm trying to enjoy this while I can.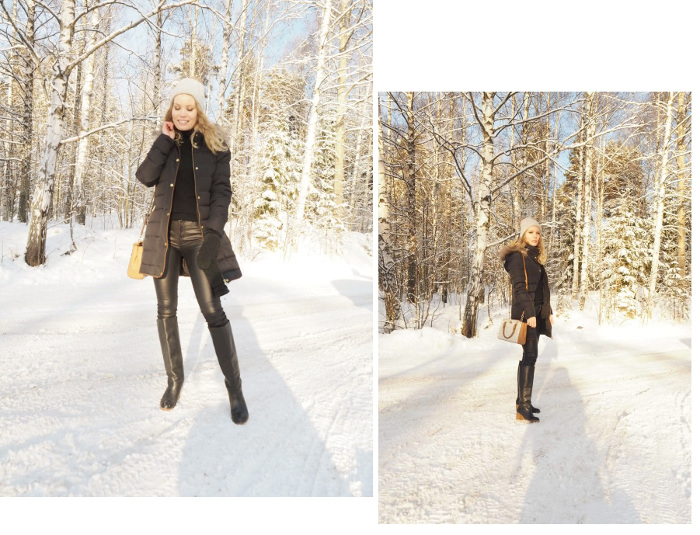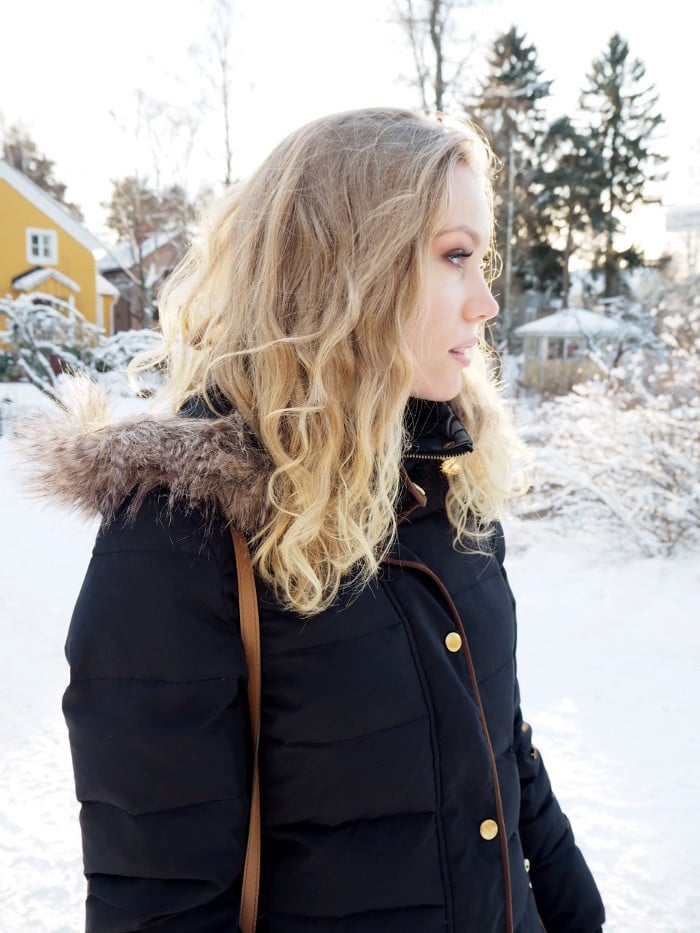 My all black winter outfit
Jacket – Vila (Zadaa)
Boots – Vagabond (Zadaa)
Turtleneck shirt – Hugo Boss
Fake leather pants – Vero Moda
Bag – Michael Kors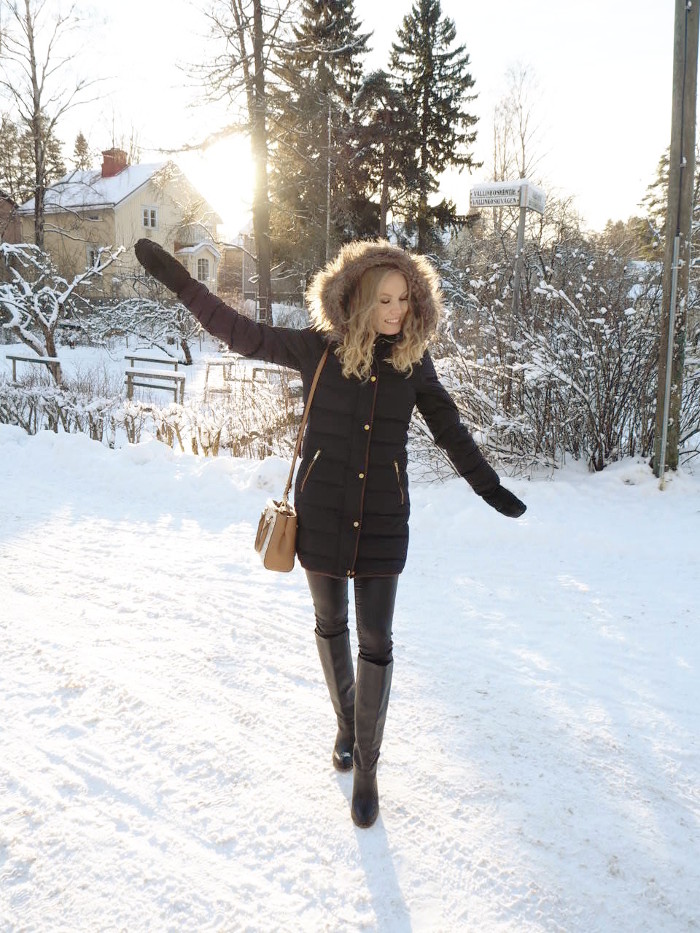 Greetings from the winter wonderland! Hope you're good.
Related Posts