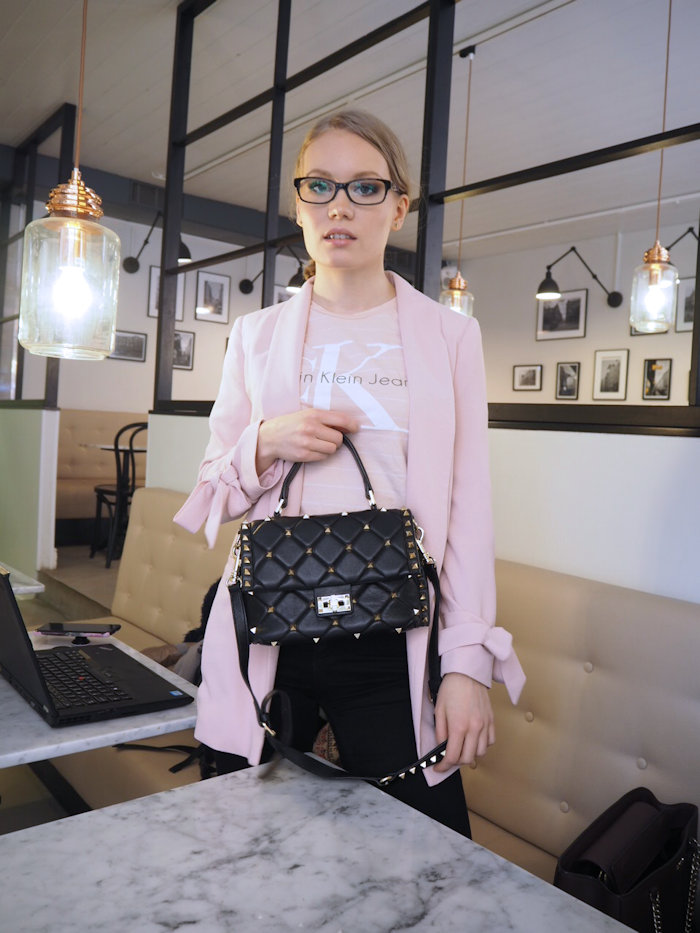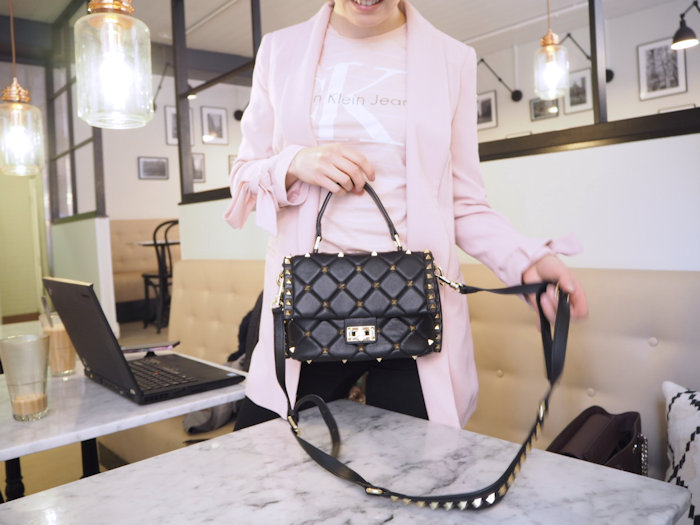 Collaboration – Zadaa
I've become a pretty good second hand shopper. I've found some great items used. Nowadays I even do most of my shopping from second hand. But not from just any store, because I only use Zadaa.
It's always a bit scary to open up the packages, but nine out of ten the item fits me like a glove and I do a little victory dance. I've surprised myself, actually. But it's not just about luck. Put me in a physical second hand store and I want to run out of there as quickly as I can. Not finding anything.  But from the app?
I got this.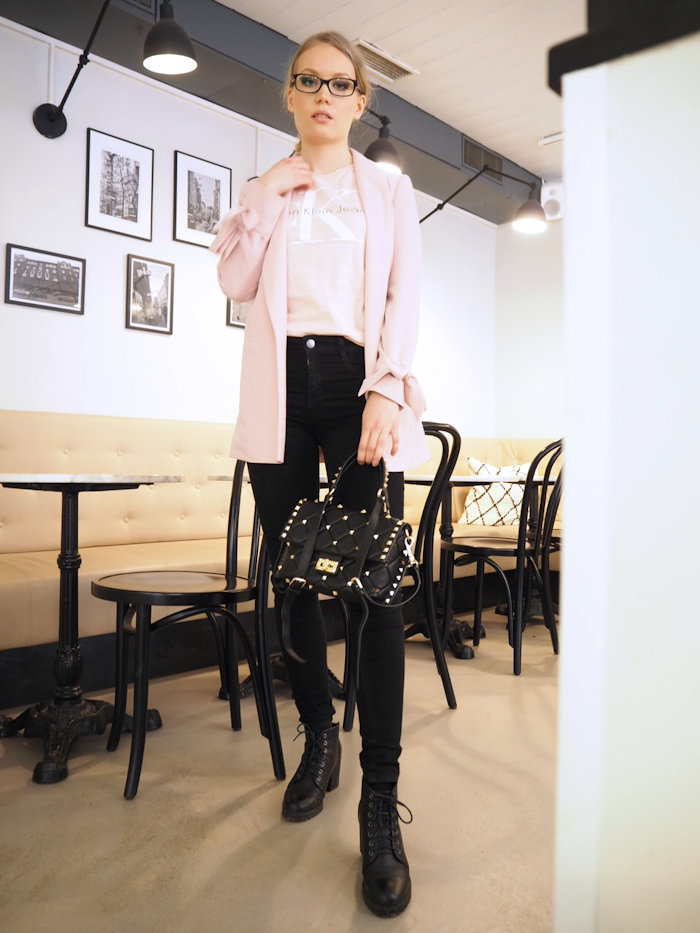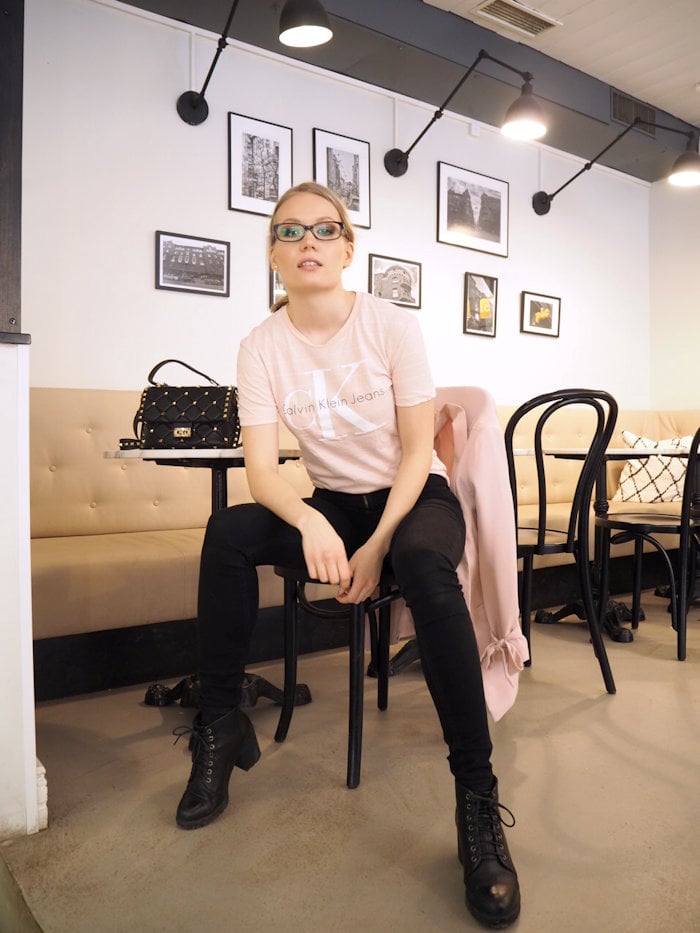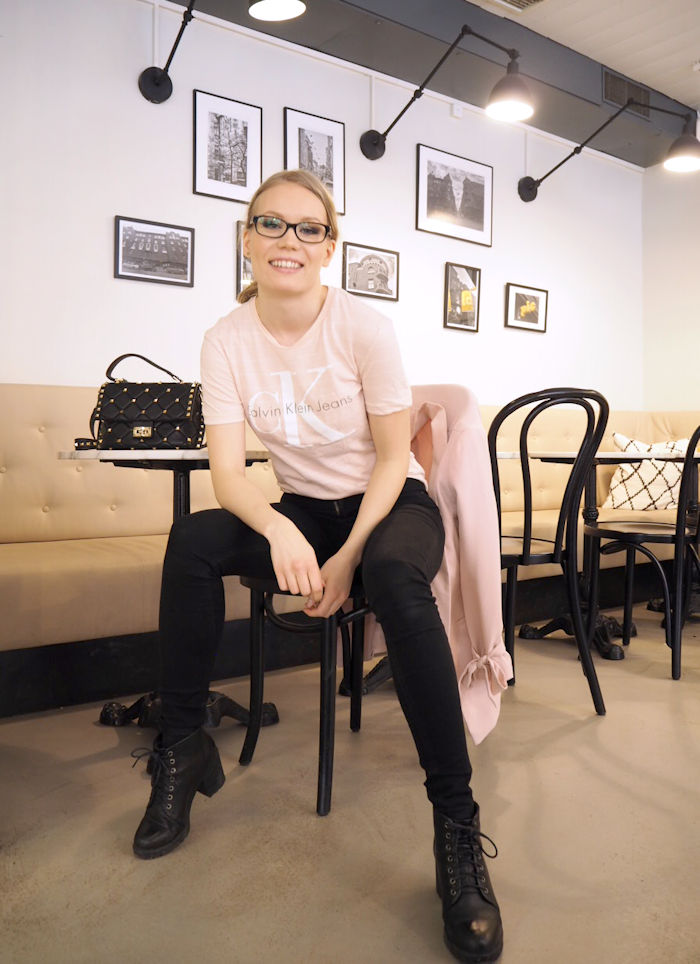 Second hand style –  outfit
I felt like a million bucks in this outfit, which was all second hand style (minus the pants and shoes).
I've been searching for a blazer, that would feel classy, but still girly, and this light pink blazer was the perfect choice with its cute ribbon sleeves. I think oversized blazers are quite trendy right now – and you can count me in on riding that trend. And probably even after, because to me style is not about fashion and trends. Besides that, I managed to find a nice cotton t-shirt and two (!) dream bags, that were practically brand new. I'm in love with the bags. The other is perfect for when I need to have half of my life with me (you know, a water bottle, camera, wallet, makeup, more makeup etc) – and the other is the perfect size for the essentials (phone, wallet, keys, a lipstick ). Oh – and I also found a new green jacket for spring.
And if you were wondering about the glasses – I was working in a cafe and I use glasses when I'm working. I need them for reading. I usually don't take photos with them though, not sure why. I guess I feel like they don't always go with my looks? And I'm a bit bored with them (having the same glasses for years now). But yeah, I guess I could wear them for photos every now and then. And no, I haven't forgotten about the makeup post for glass wearers either. Actually this particular makeup look went great with my glasses.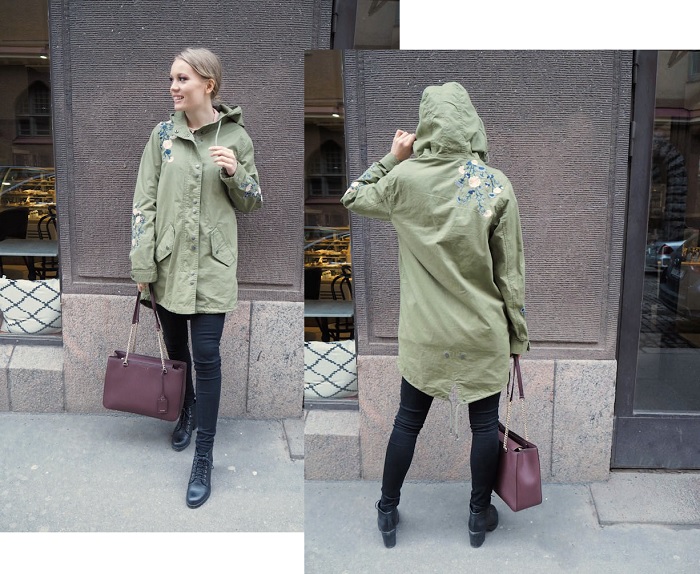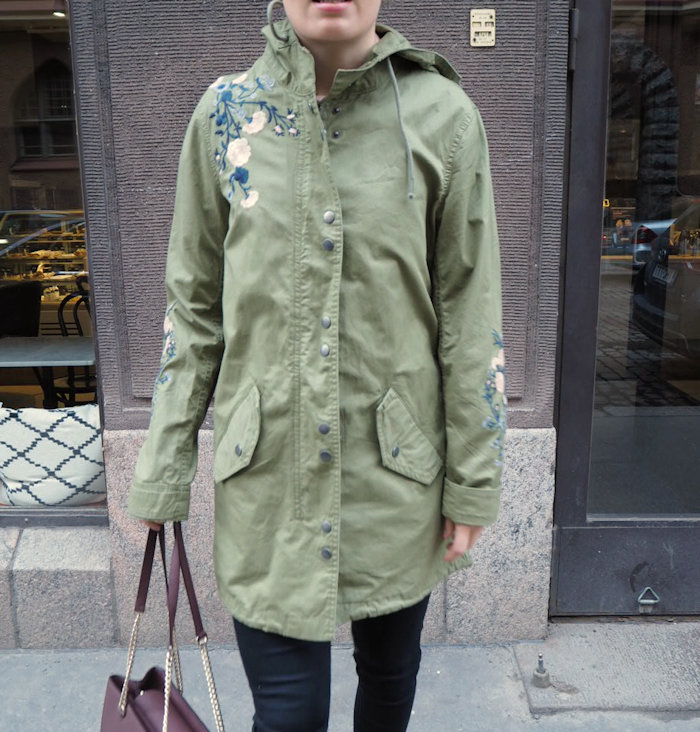 This time I bought everything from Germany and it was just as easy as shopping from Finland. I picked up the package from my nearest post just like normal. The selection in Germany was great with lots of sport brands like Adidas etc. I know buying something a bit more expensive, like a DKNY bag, might be a bit scary, but Zadaa package comes with an insurance up to 10 000 euros.
If you haven't installed Zadaa yet, go do it now!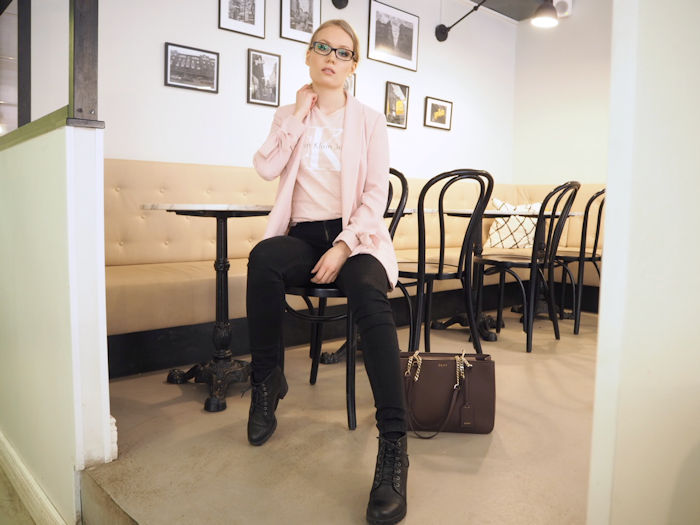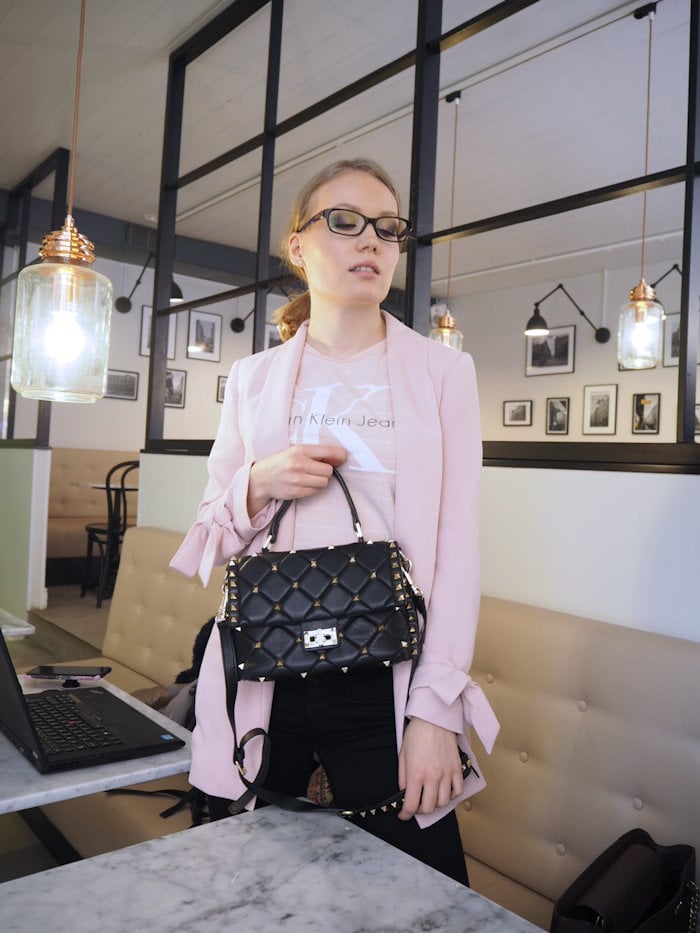 Do you like to shop second hand?
Related Posts