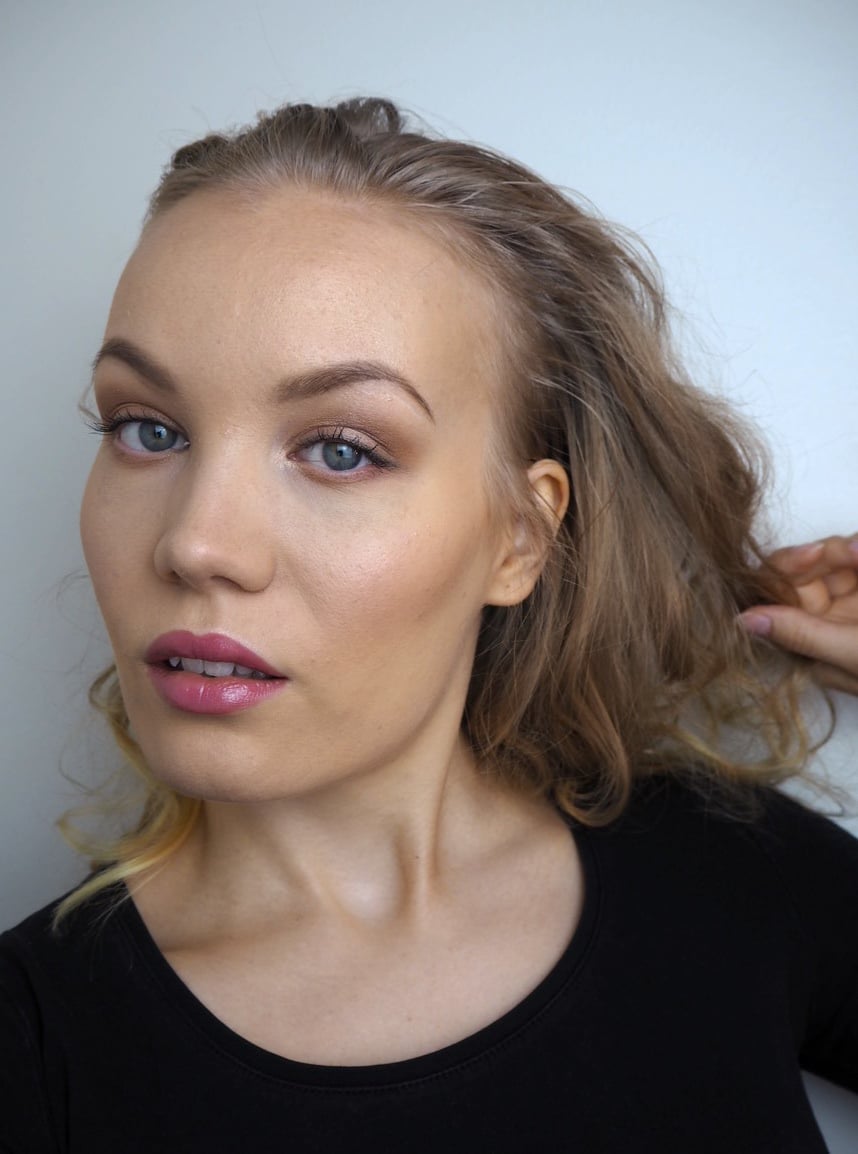 Undertones & makeup. Finding the perfect foundation match is hard, because it needs to not only suit your skin tone, but also your undertone. Wait, what – does it mean you have two tones? Well, not exactly. But also, yes.
Skintone is the color of your skin and that can change when you tan. It can be described as fair, light, medium, dark etc. Usually when you look for a foundation, it's quite easy to go for the somewhat right color direction – it's basically about how light or dark are you.
Undertone is exactly that – the undertone of your skin. It's either warm, cool or neutral. We all have red, bluish, yellow and gold undertones and these are the colors that determine your undertone. Undertones are the reason why your foundation may look orange or red or just wrong on your skin – even if it was supposed to be the right color (for your skintone).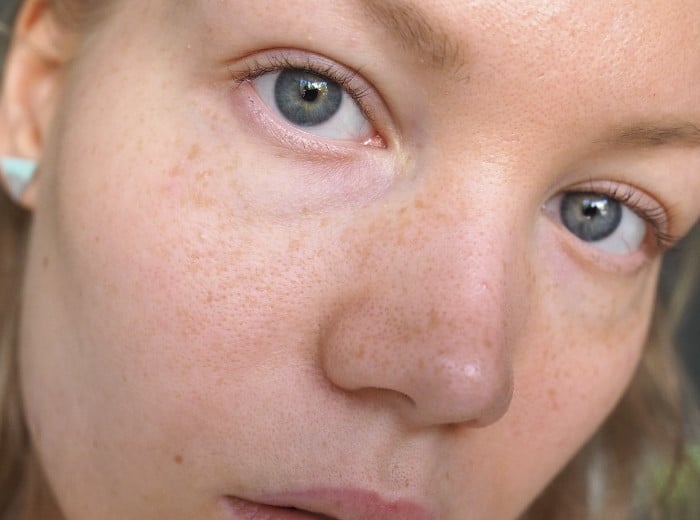 Undertones
Here are the three main undertones:
Warm – yellow, peachy and gold undertones
Cool – red, pink and bluish undertones
Neutral – mix of warm and cool undertones (=doesn't really suit warm or cool and is somewhere in between)
But keep in mind: having redness on your skin doesn't necessarily mean you are cool toned. You can have redness on your skin even if your undertone was neutral or warm. So don't stare at your cheeks too much here – instead look at the skin on your neck, décolleté and body.
Once you figure out your undertone, foundation matching is easier. Foundations are usually marked either warm, cool or neutral so shopping is easier as well. Once you find your exact foundation match, you are never going back. Having just the right color with just the right undertone is magical. The foundation then blends seamlessly into your skin and looks flawless.
Let's look at some examples of different undertones (and also some pretty makeup looks I've done on my friends during the years):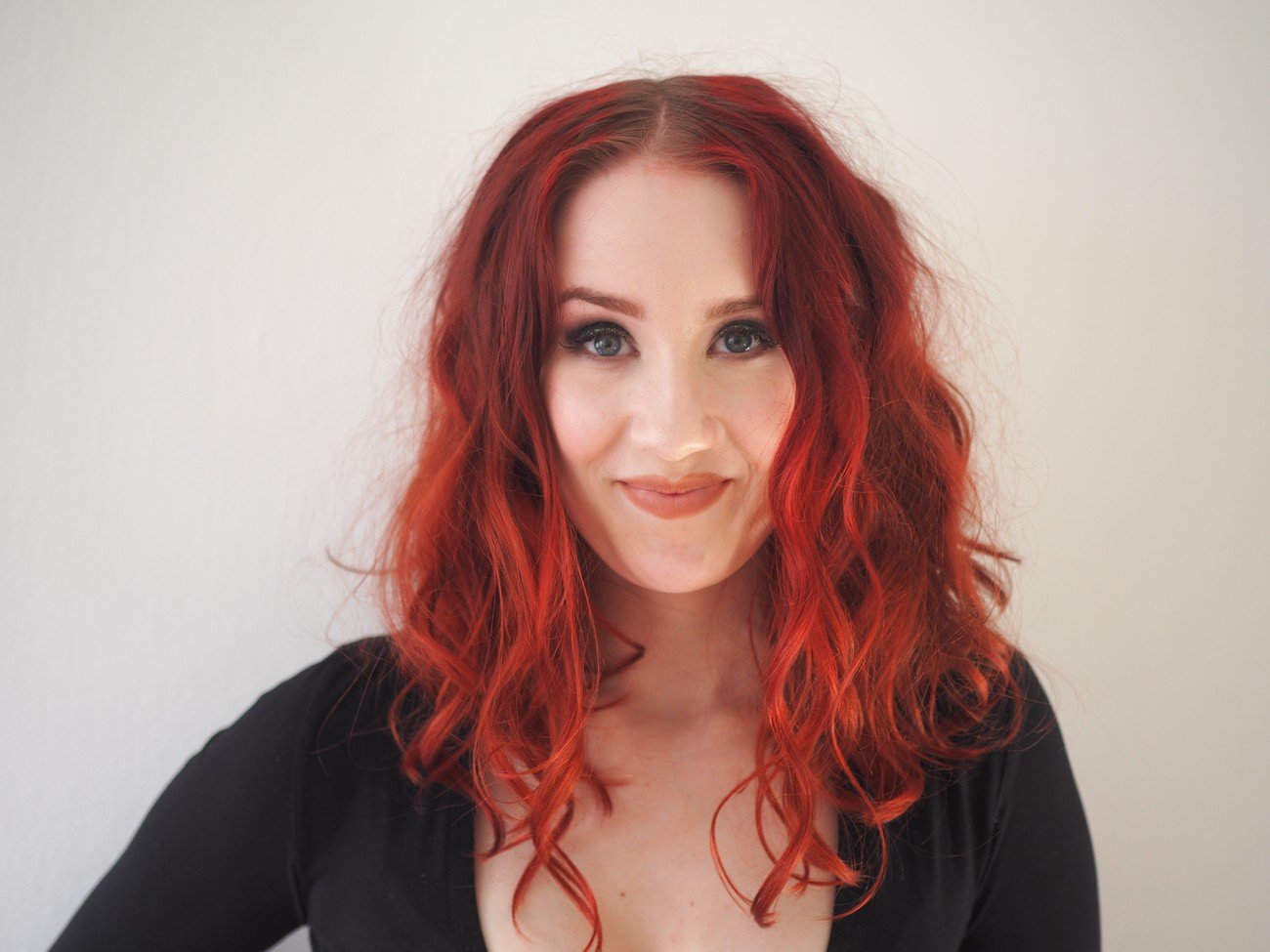 Here is my gorgeous friend Eve. Her undertone is cool. No wonder red hair suits her perfectly!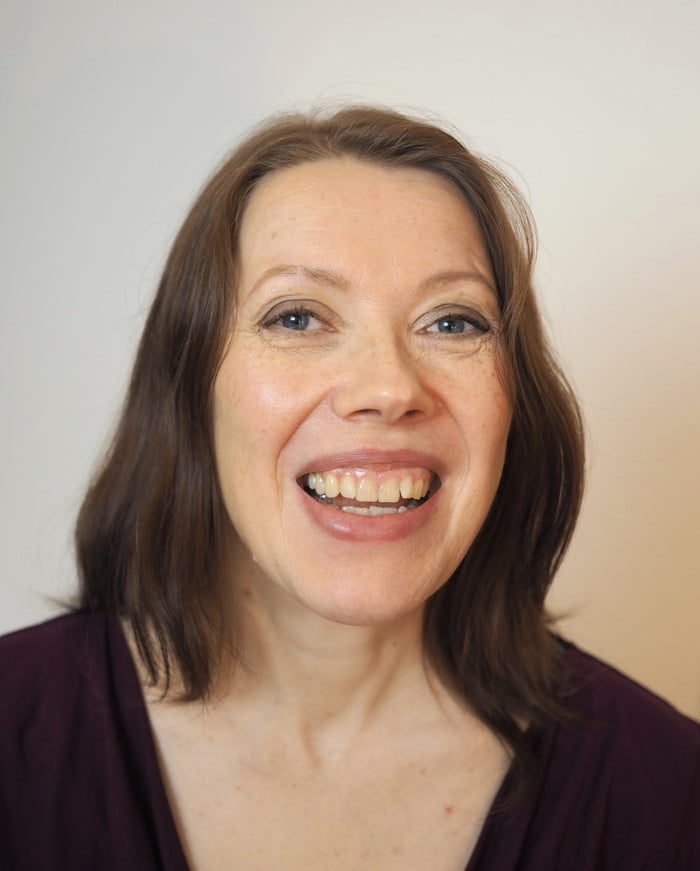 Here is my mom. She's warm.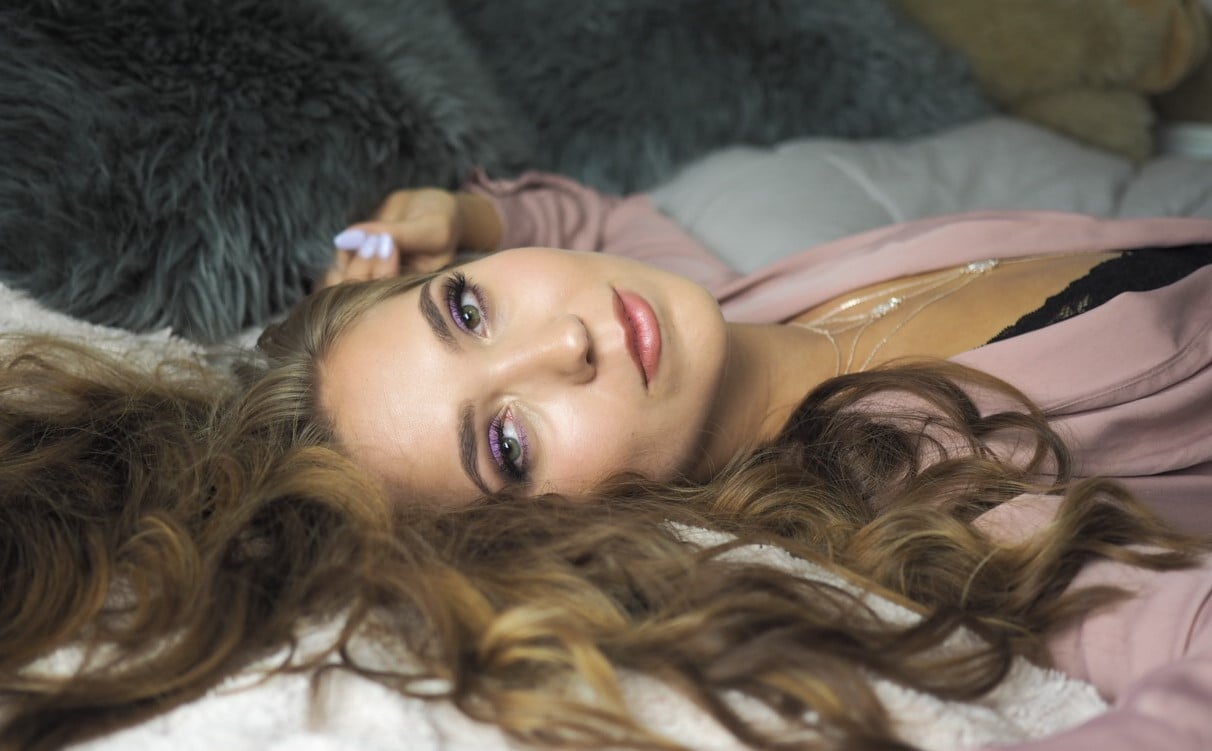 Meet my best friend Pinja. Her undertone is warm. It could also be described as olive.
Olive undertone is actually an undertone as itself, and some brands may have foundations with olive undertones. But you can also check out the warm (yellow) foundations, those might match you.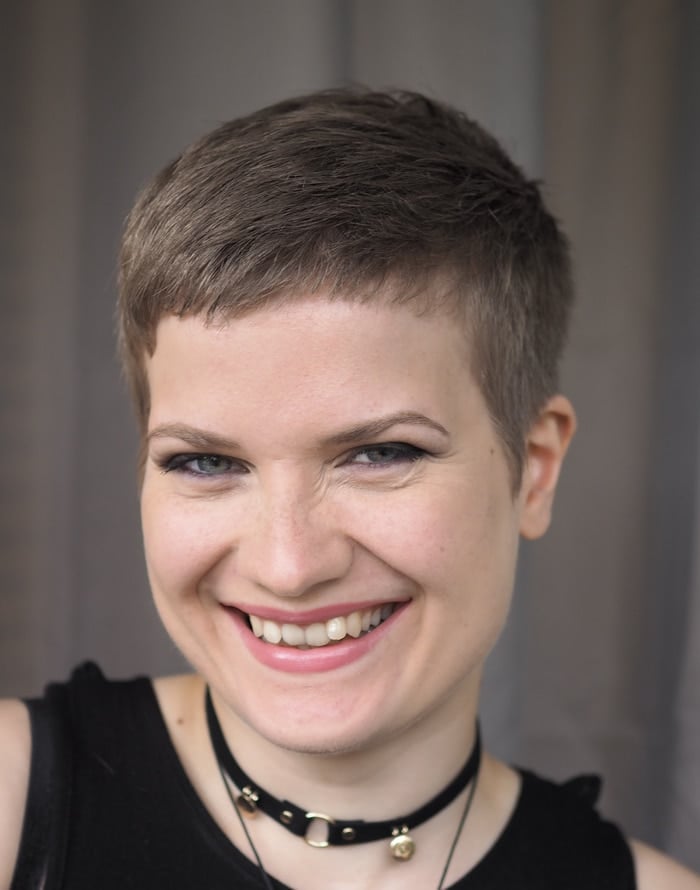 Here is my sister Janika. Her undertone is neutral, leaning more to warm.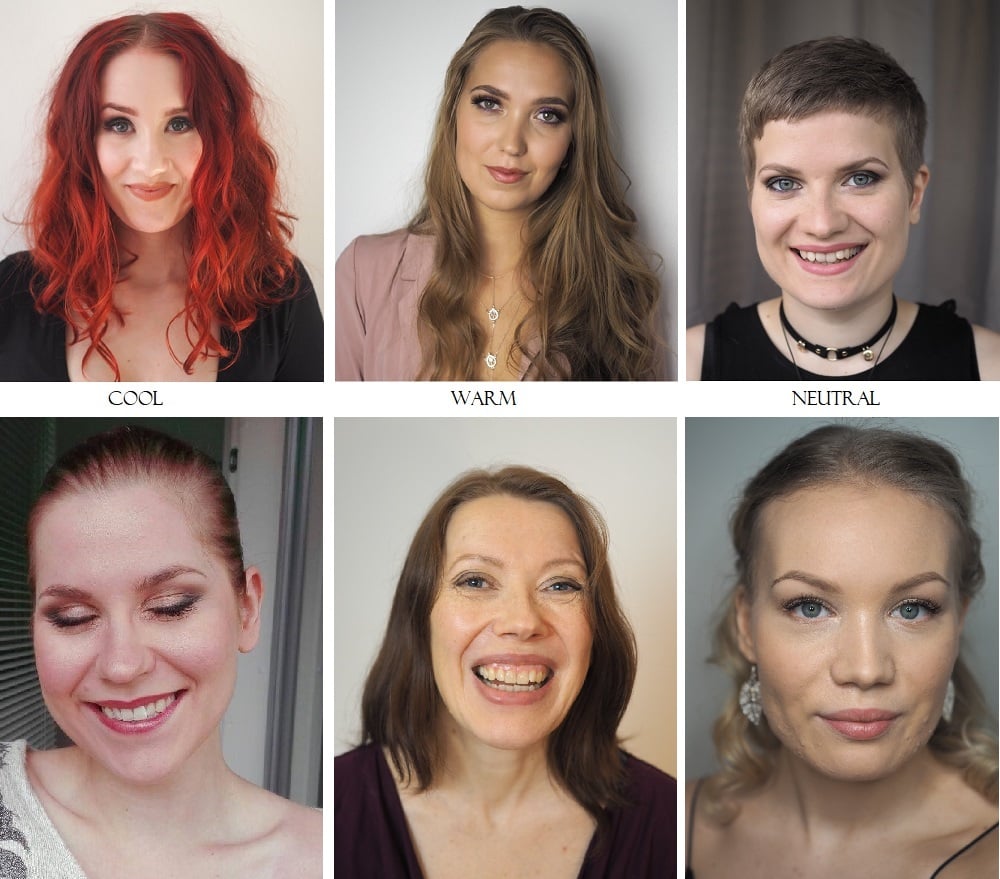 When you put the pictures together you can see clearly the different undertones on different people. On the left we have cool undertones, in the middle we have warm undertones and on the right we have neutral undertones. I've put myself in the neutral undertone, but I'm actually quite warm. Sometimes I just have more luck with neutral toned foundations, than warm. Also, it goes to show that even neutral undertones either lean warm or cool, usually.
How to determine your undertone?
There are different tricks to determine your undertone. I think these give you an idea and might help, but still the best way is to just try different foundations. But before getting to that, I think these two questions are the most helpful in determining your undertone.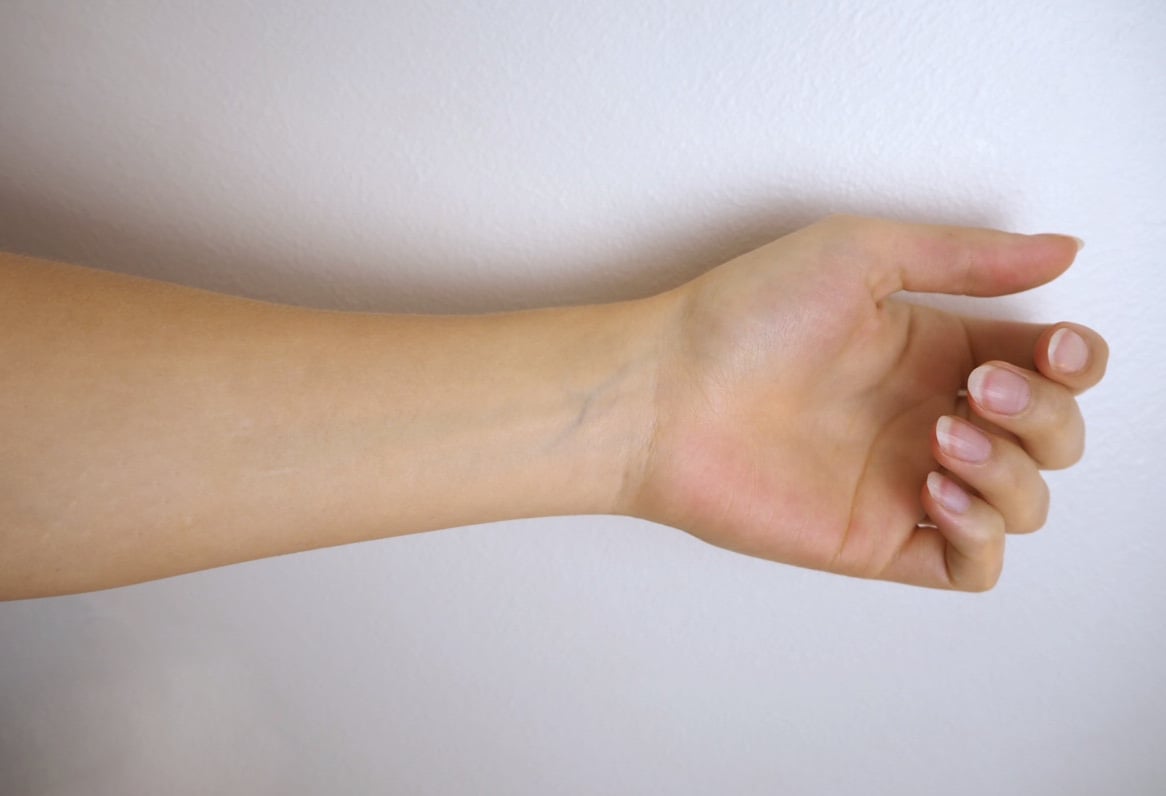 What color are the veins on your hand? Check the veins on your hand and try to determine their color. If you are cool, they appear blue or purple. If you are warm, they look green. And if you are neutral – like me – you probably have no idea of the color of them. They are somewhat in between and not clearly blue nor green. Also, some people have more visible veins than others. So this can be tricky.

What colors look best on you?
Cool tones and silver jewellery, or warm tones and gold jewellery? This is a good test and you probably do know what suits you. However, I also think it depends on your hair and eye color. For example I used to think of myself as cool toned, when my hair was ashy white. I wore silver jewellery, because it complimented my cool hair. Now that I have my natural hair color I've noticed that I look better in gold.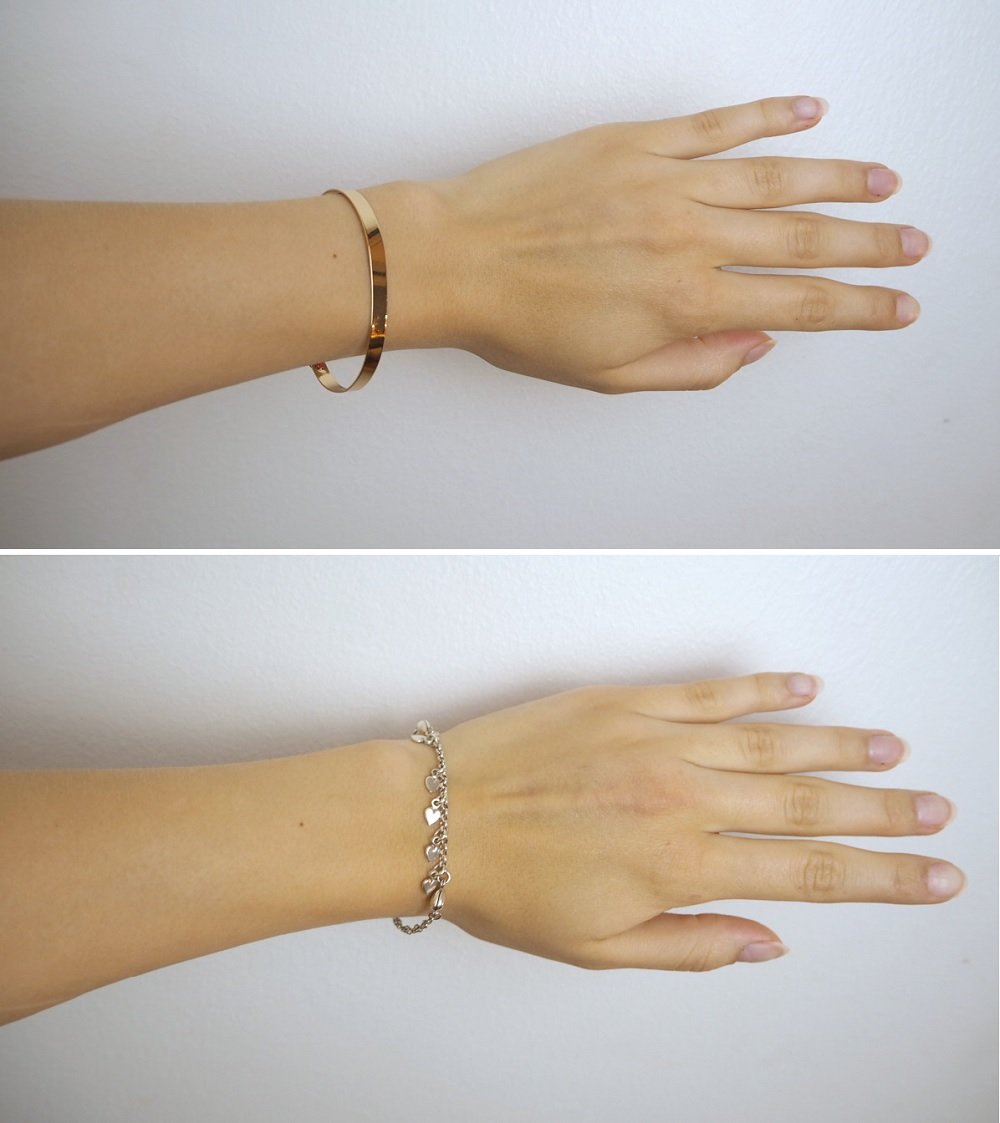 There is an awesome blog post on Mateja's Beauty Blog, where she shows all the different ways of testing your undertone. I recommend reading that as well.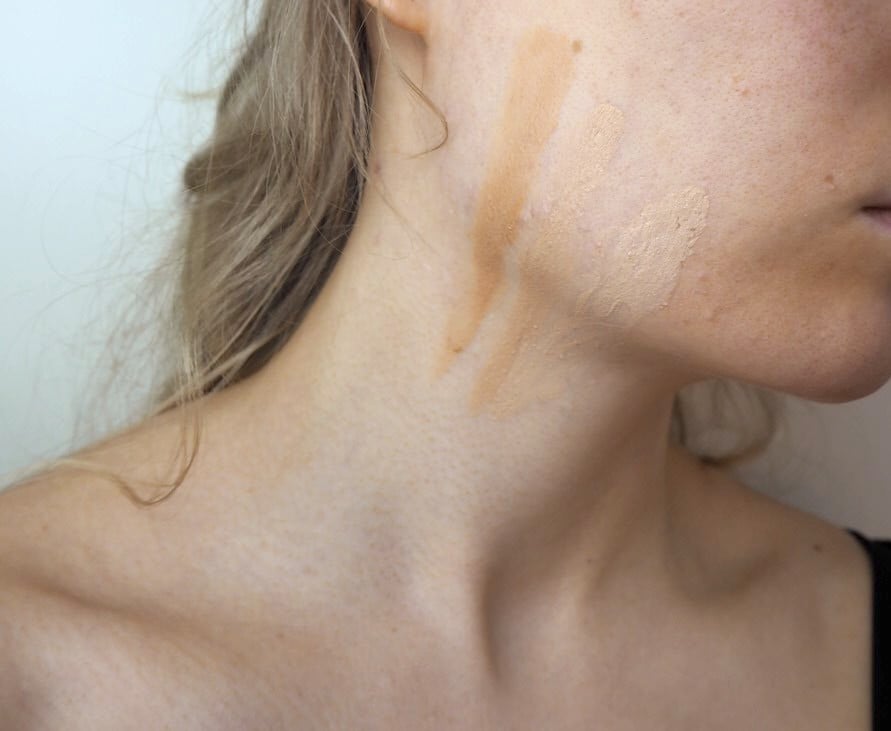 Determining your undertone by testing foundations
The best way to find your undertone is to just try on foundations. Pick warm, cool and neutral shades and apply them on your face/neck. Apply them next to each other and try and blend them to your skin. Is one of them looking pink? You are not cool. Is one of them too yellow? You are not warm. Is one of them blending seamlessly into your skin? Congratulations, you found your match.
Testing the foundation on your face/neck is good, because then you can find a foundation that matches both your face and neck. But I personally have a small problem with this, because my neck is significantly lighter than my face and body. You can see this just by looking at my hand. If I match my neck, I look really pale (because my face is more tan). And if I choose the right color for my face, it can be a bit dark for my neck. But that is still what I do. I just blend it on my neck or I bronze my neck a little.
Sometimes the shade names are not that easy to read, but they give you an idea of the shade. These are quite common:
Cool toned foundation names: Fair, Ivory, Porcelain, Rose
Warm toned foundation names: Honey, Sand, Golden, Olive
Neutral toned foundation names: Buff, Beige
But these are not written in stone. Some brand may have a warm foundation called Ivory.
Every brand has their own way of naming the foundations and marking their undertone. For example MAC has a completely weird way of naming their foundations. Their warm toned foundations are called "NC" which means "neutral cool" and cool toned foundations are called "NW" meaning "neutral warm". So confusing! It helps to think of them as "not cool" or "not warm".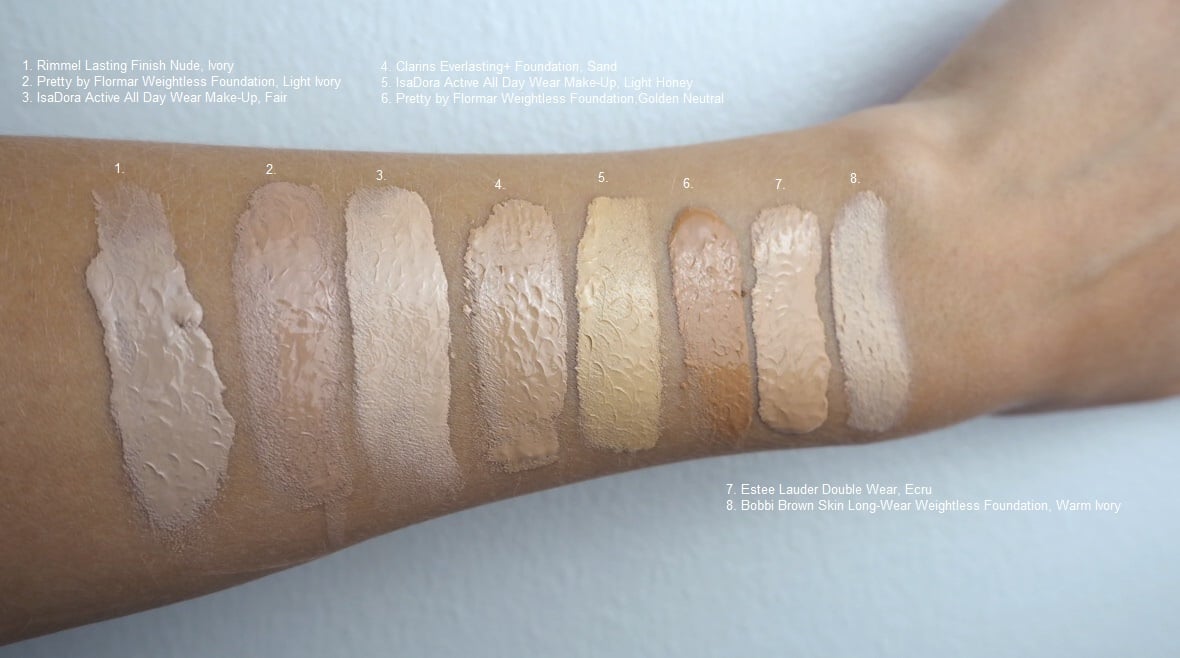 In the picture I have foundations with different undertones swatched on my arm.
*adlink
Cool red undertones:
*Rimmel Lasting Finish Nude foundation in the shade Ivory
*Isadora Active All Day Wear foundation in the shade Fair
Warm yellow undertones:
*Clarins Everlasting Foundation in the shade Sand
*Isadora Active All Day Wear in the shade Light Honey
*NARS Sheer Glow Foundation, Punjab
Neutral undertones:
*Estee Lauder Double Wear foundation in the shade Ecru
*Bobbi Brown Skin Long-Wear Weightless Foundation in the shade Warm Ivory
My undertone
My undertone is neutral with yellow undertone – or a golden neutral. That means I'm neutral, but leaning to warm. When I tan, I get even more yellow. If I have two foundation choices and one of them is cool and one of them is warm, I have better luck at blending out the yellow foundation. But my match might also be found on the neutral category. I know, that sounds confusing. If I had to choose just one, I would put myself in the yellow category. But as I mentioned, sometimes I have better luck with neutral foundations, especially if they have a bit of peach/warmth to them.
I struggled with foundations for a long time. I thought I was cool toned, but cool toned foundations ended up looking pink on me. Yellow foundations have always blended into my skin better. Nowadays I usually just pick a yellow toned undertone.
How to know you have neutral undertone?
I get it, if you feel a bit lost in the foundation world. If you feel like cool foundations look a bit pink on you and warm foundations feel a bit too yellow – you should check out the neutral category. They have a bit of both. Also a lot of them are a little peachy, and that can be a great match for neutrals.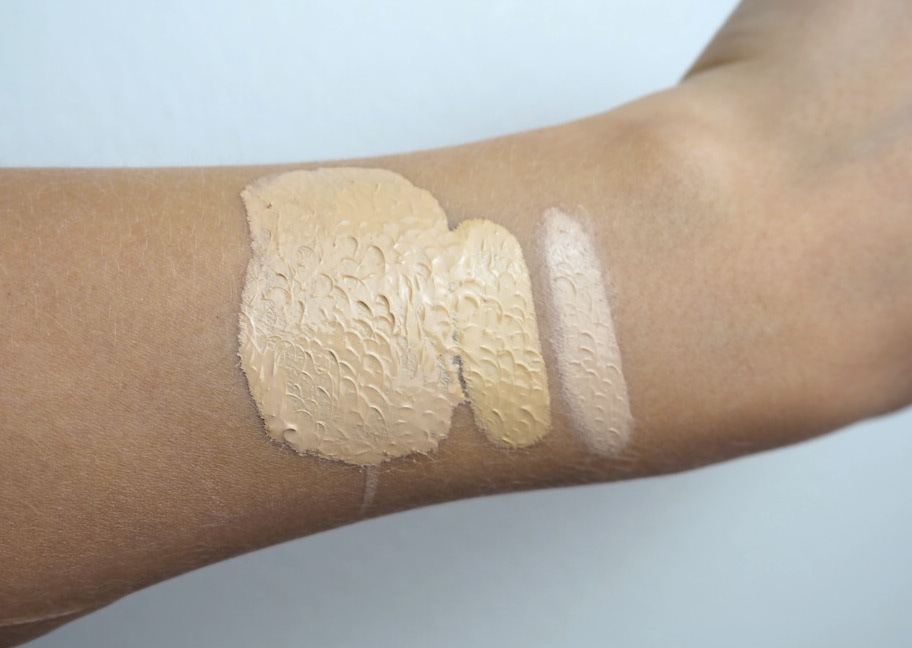 How to mix foundations to get them suit a neutral undertone?
Besides buying a straight up neutral color, you can mix a neutral color with two foundations. You just pick a cool (pink) foundation and a warm (yellow) foundation. Mix them up and you have a beautiful neutral color!
Lately I've been mixing IsaDora's new Active All Day Wear Foundation in Fair and Light Honey. When I mix them up I get a perfect color that is not too pink or not too yellow. Actually the shade is very close to Estee Lauder's Double Wear foundation shade Ecru, which suits me well. It becomes this nice peachy color.
If you are neutral, chances are you have both cool and warm foundations in your arsenal. Try mixing them up!
Foundations that match me:

*Clarins Everlasting Foundation+, sand (warm)
This is what I currently use.
My review here.
*Estee Lauder Double Wear Stay-In-Place Makeup, Ecru (neutral)
Note: this was my winter shade and just slightly too light for me nowadays.
My review here.
*NYX Total Control Drop Foundation, Buff (neutral)
My review here.

*IsaDora ACTIVE all day wear make-up, Fair & Light Honey mixed (cool + warm mixed)
My review here.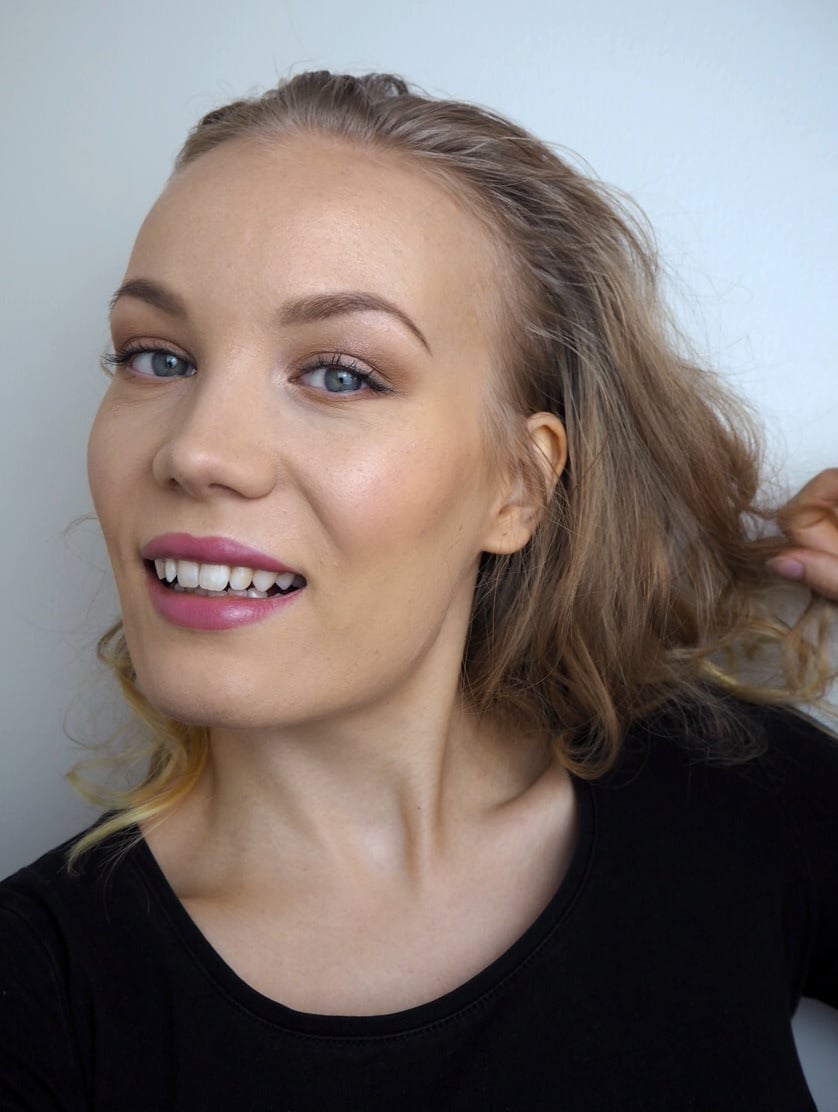 Have you found your undertone?