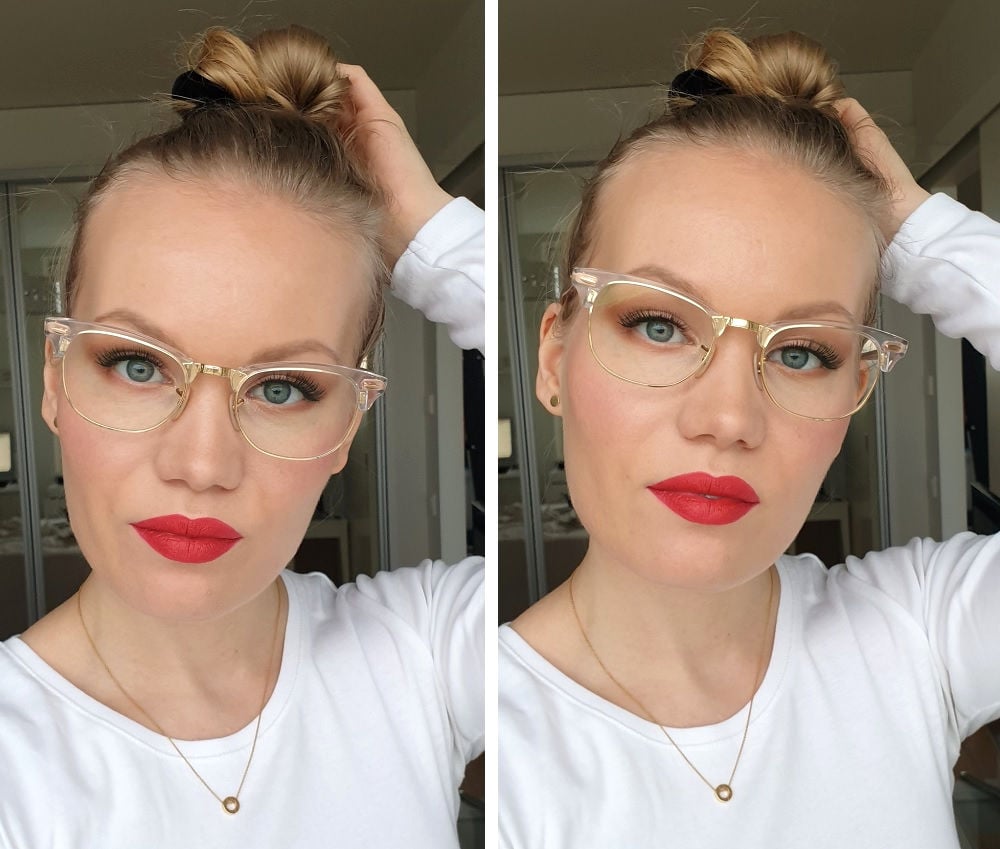 *adlink
Any makeup can be worn with glasses. I say that as someone who puts on her glasses every day, after doing whatever look. However, you can't go wrong with a classic look. The point of this makeup is not to pull the attention to the makeup itself, but rather to your eyes, if that makes sense.
This look is great for glasses-wearers and for anyone wanting to enhance their eyes. It's a simple technique of shadow and light in order to make your eyes bigger and stand out behind the glasses.
This look is also my everyday natural go-to look. I know it's simple, but simple works. At first I added a red liner to make it more interesting, but then I realised I wanted to wear lashes so you can't really see it. And I didn't want to take up any more space on my lid (because that would make my eyes look smaller). Oh well! Feel free to spice it up with a colorful liner if you have more lid space. Adding a pop of color is a great trick for glasses wearers, as I mentioned in my makeup tips for glasses wearers post.
Classic makeup for glasses wearers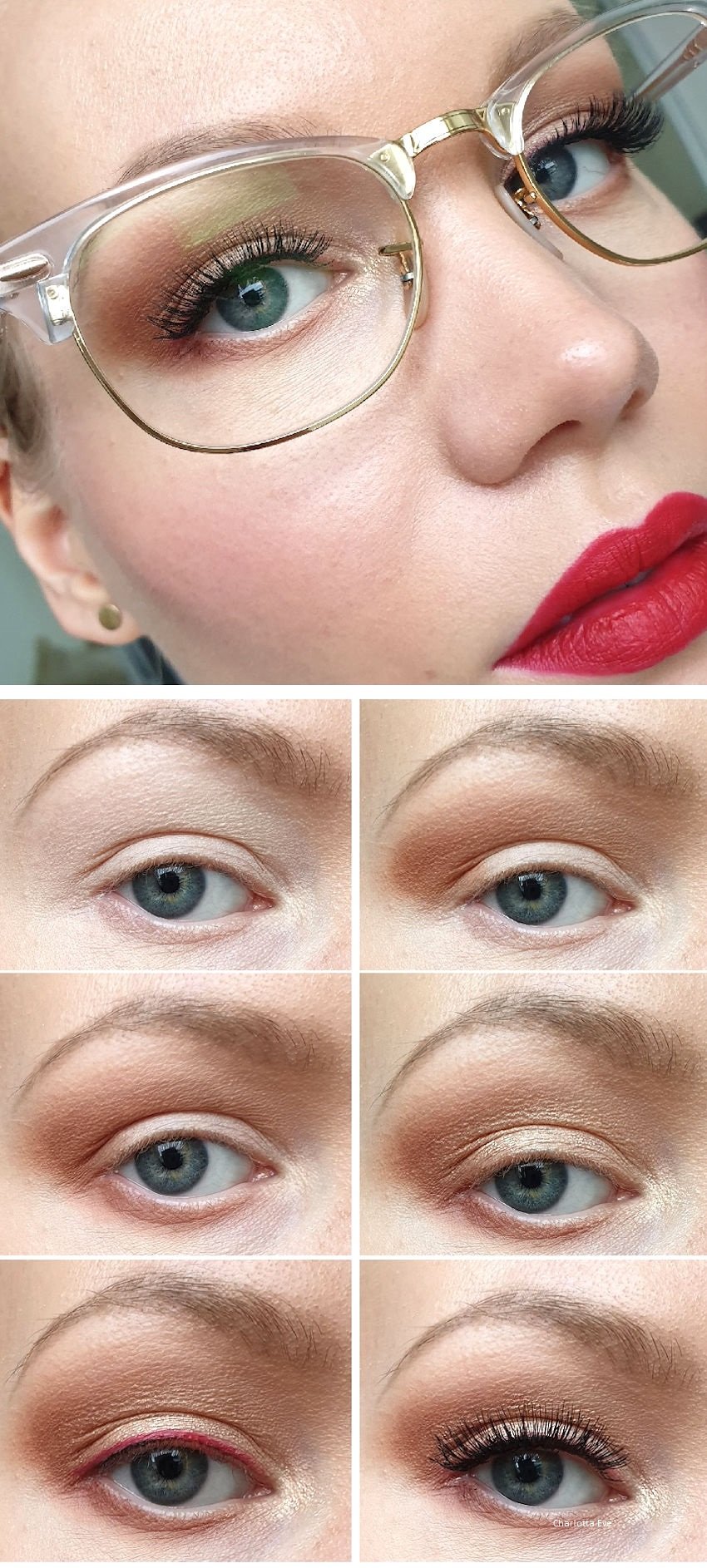 As I said, this look is all about light and shadow.
I created a shadow with a matte shade and defined my eye with it. I also hid the hood and wrinkles I have because of my eyeshape. I brought the color up and to the side on the outer corner to elongate my eye.
After that I applied light on the lid and inner corner. A light shimmer will catch light and make this area come forward.
Final step is liner, mascara and lashes. If you have naturally long and voluminous lashes, congrats! Lashes really help to bring out the eye, especially behind glasses. If you struggle with falsies, I suggest using *individual or *flare lashes. They also look more natural.
And that's it!
This time I also made a short video to show you the steps: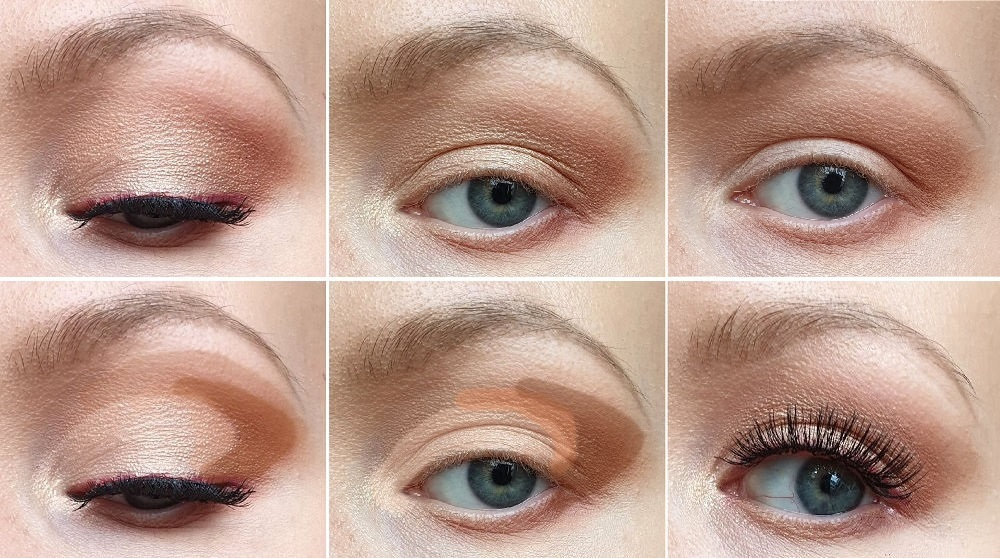 A very simple technique, which works for most eye shapes.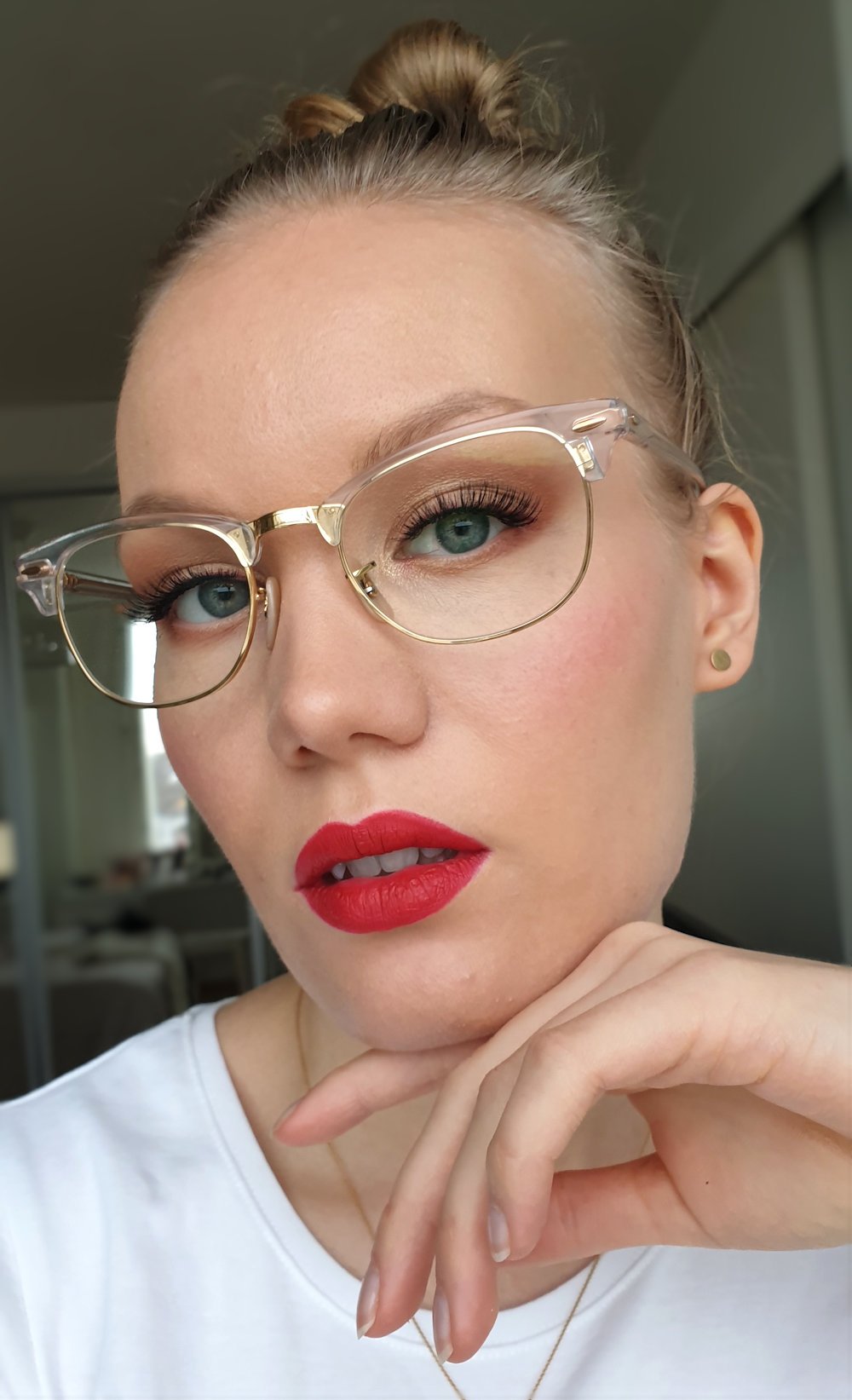 I also tested this look with my other, heavier glasses.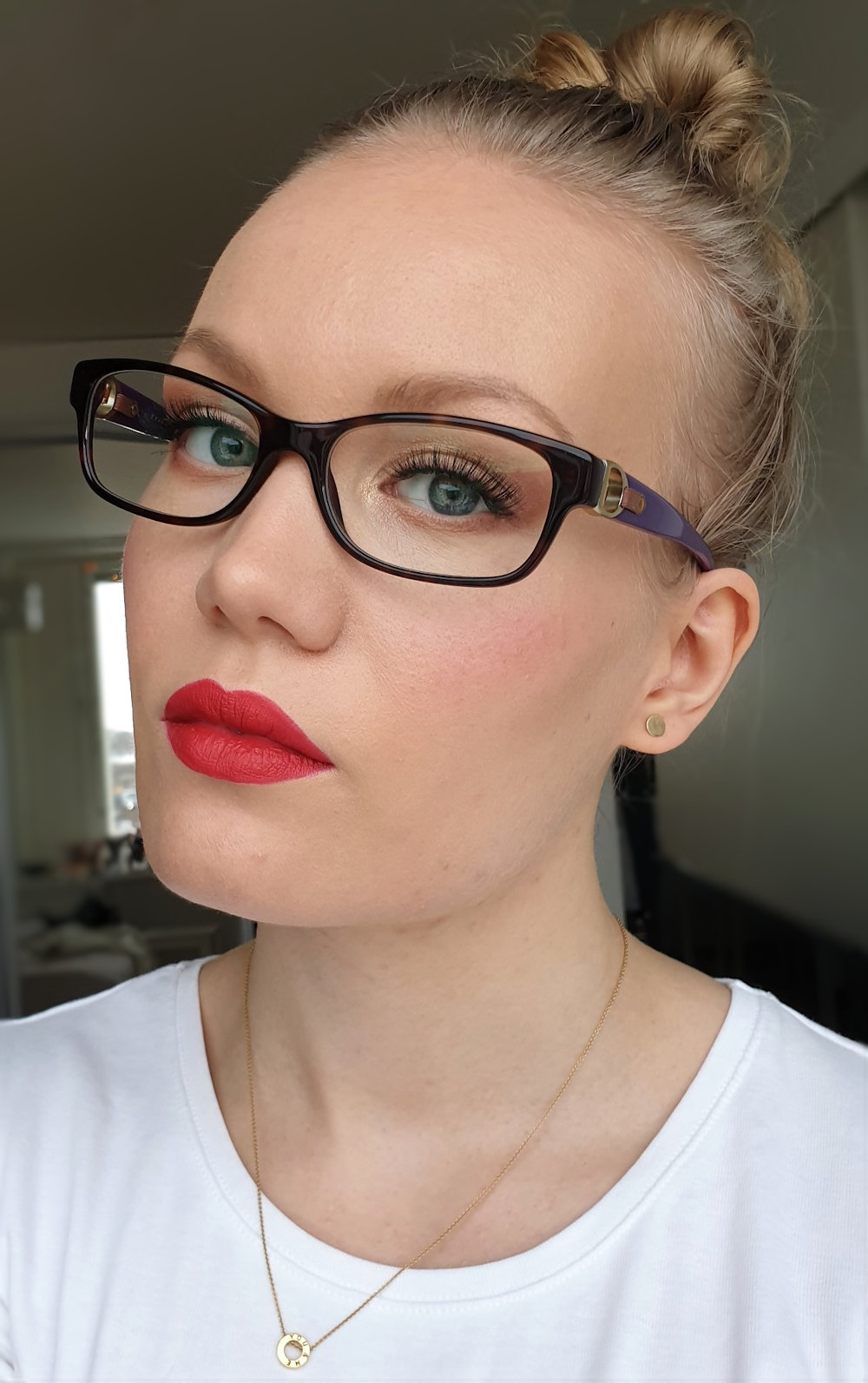 PRODUCTS
*Illamasqua Artistry Unveiled Palette (Shop in*UK & *EU)
*Luxie smokey eye brush set
*Eylure false lashes
*Ardell Individual lashes
*YSL Touche Eclat Le Teint Foundation BD30
Clarins Joli Blush, Cheeky Purple
*YSL Tatouage Couture Matte Lip Stain, 12
P.S. If you need help doing a red lip, check out my quide to the perfect red lip!