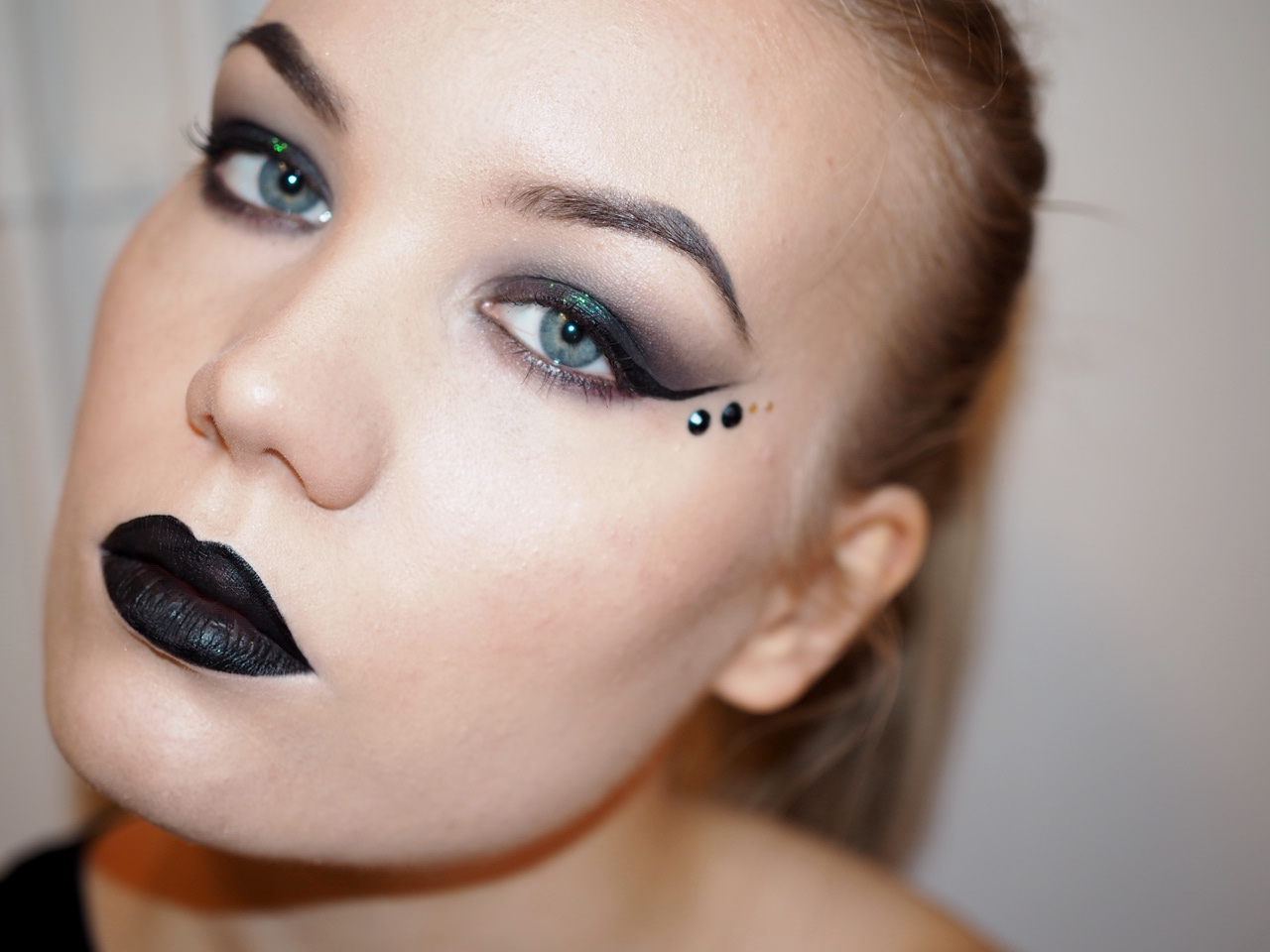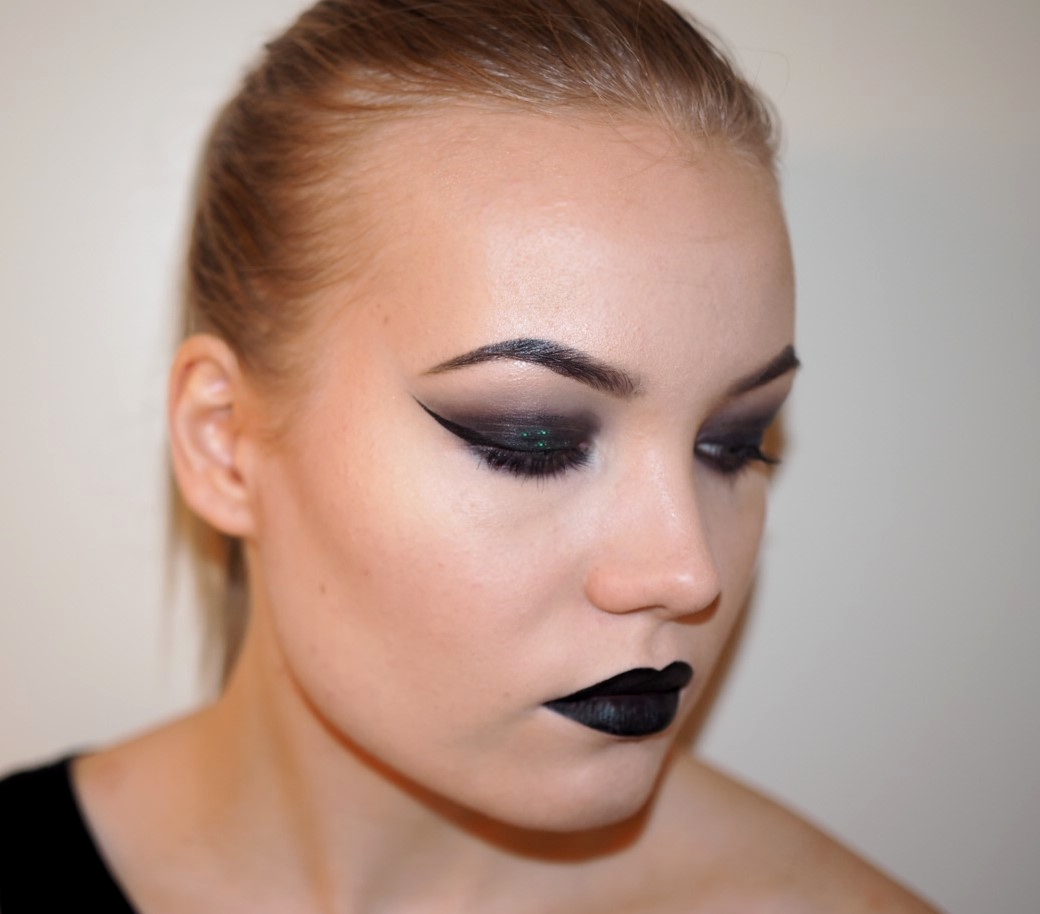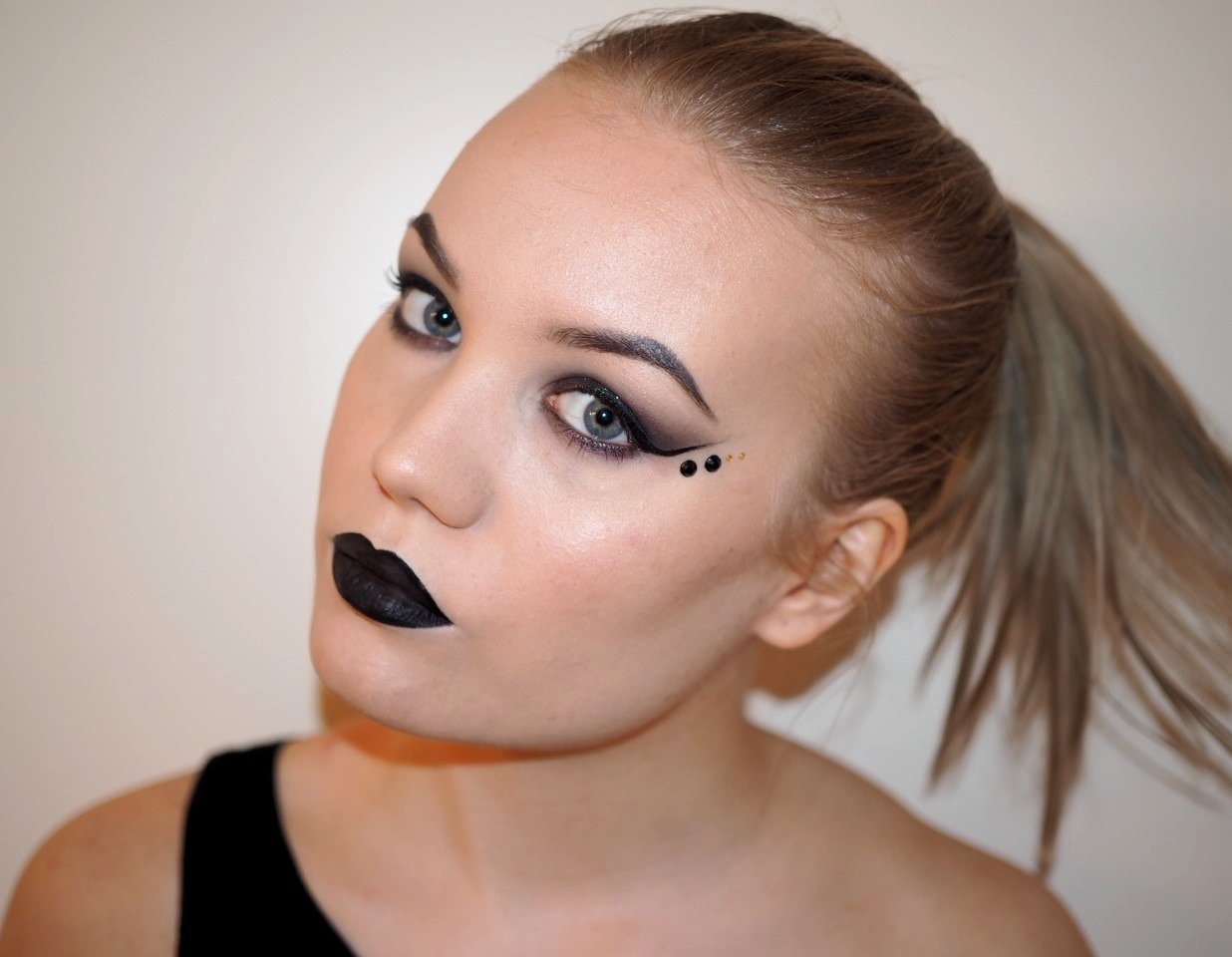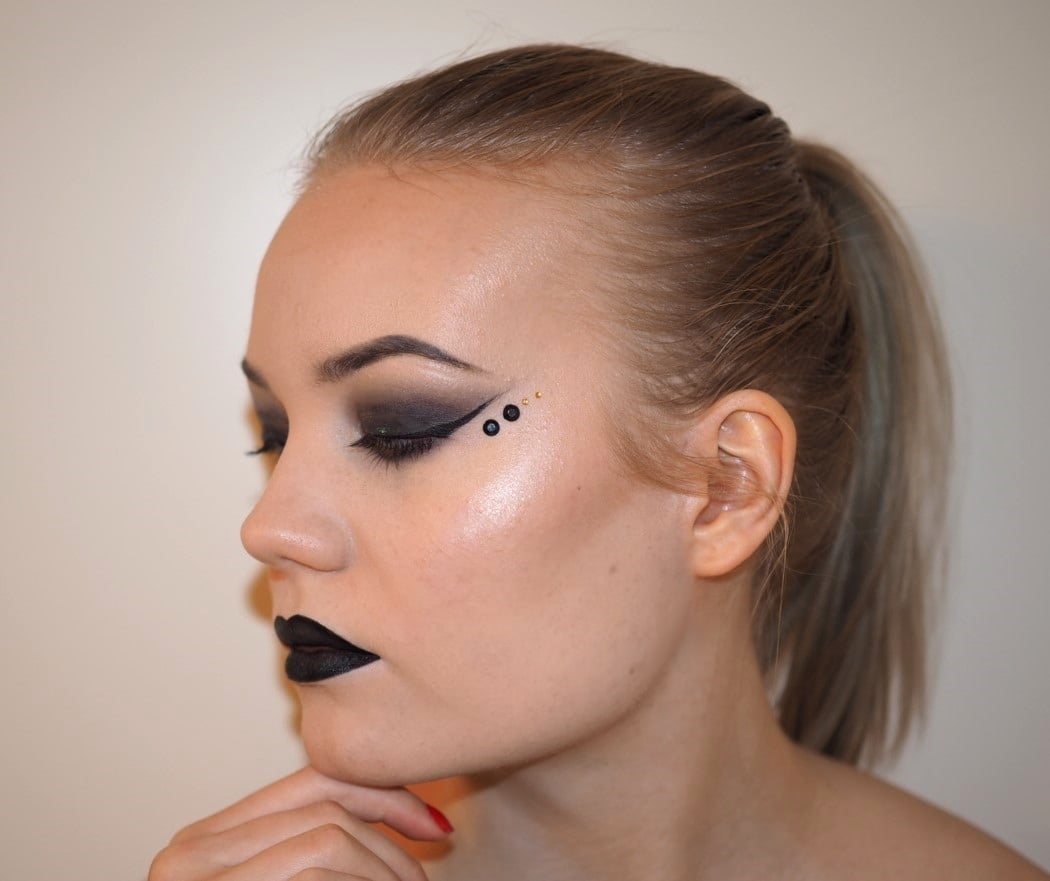 Black Friday, Cyber Week.. I doubt I'm the best to give shopping tips (since it's still quite new in Finland) but I wanted to share my black friday inspired look. And by that I mean I just applied black everywhere. And highlight. I applied highlighter a ton.
I'm always amazed how subtle makeup can look in photos vs. in real life. I swear I looked crazy but here it's just like a regular dark eyeshadow with a black lip. You can't even tell I have black eyeshadow on my brows. Anyway – I fell in love with black lips. I may need to buy one. I swear it would look good with neutral eye makeup. Right?
If you have any good shopping advice with international shipping – I'm all ears! I need some Z-palettes and more glitter in my life.
PRODUCTS
Paese Mattifying Primer
Kiko Milano Matt Mousse in Natural Beige
Rimmel Lasting Finish Nude Foundation in Light Ivory
MAC Mineralize Skinfinish in Soft & Gentle
Alima Pure Eye Pencil in Ink
Essence Liquid Eyeliner in Black
Zuii Organic Bombshell Eyeshadow Palette
Urban Decay Heavy Metal Glitter Liner in Distortion
Essence Get Big Lashes Mascara