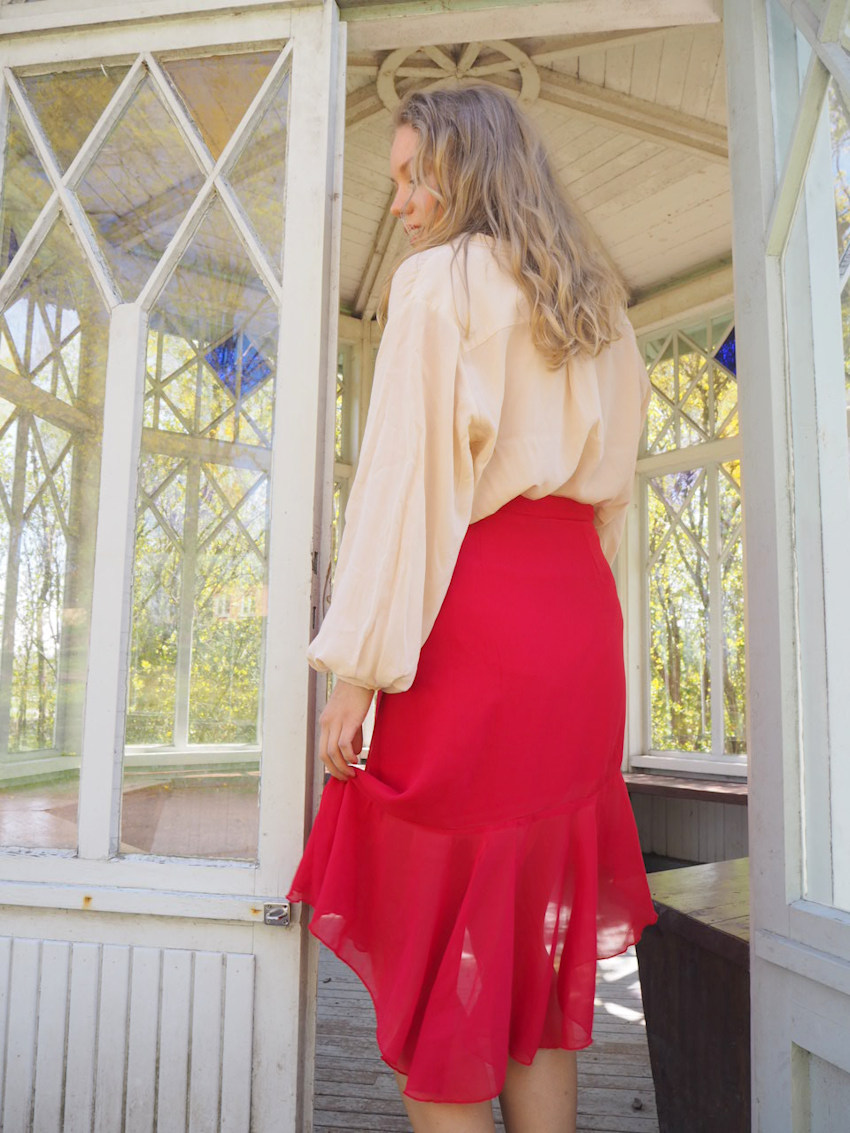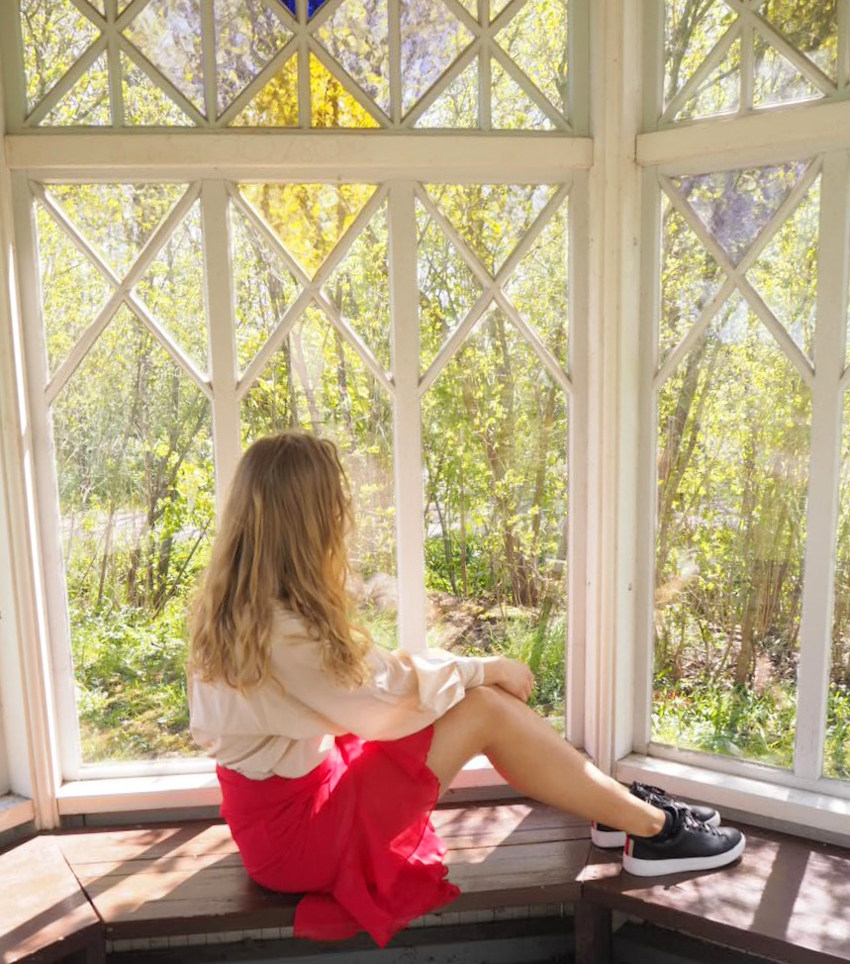 Sponsored: Zadaa
What if I told you that your favorite clothes already exist in someone else's wardrobe? Maybe they haven't been worn much and they're just waiting for the right person to love them.
It's very possible that that happened with these two red skirts I recently bought from Zadaa. Aren't they lovely? I can see myself happily twirling through the summer in these – whatever the current situation in the world.
(I mean, you can always make embarrasing TikTok videos indoors.)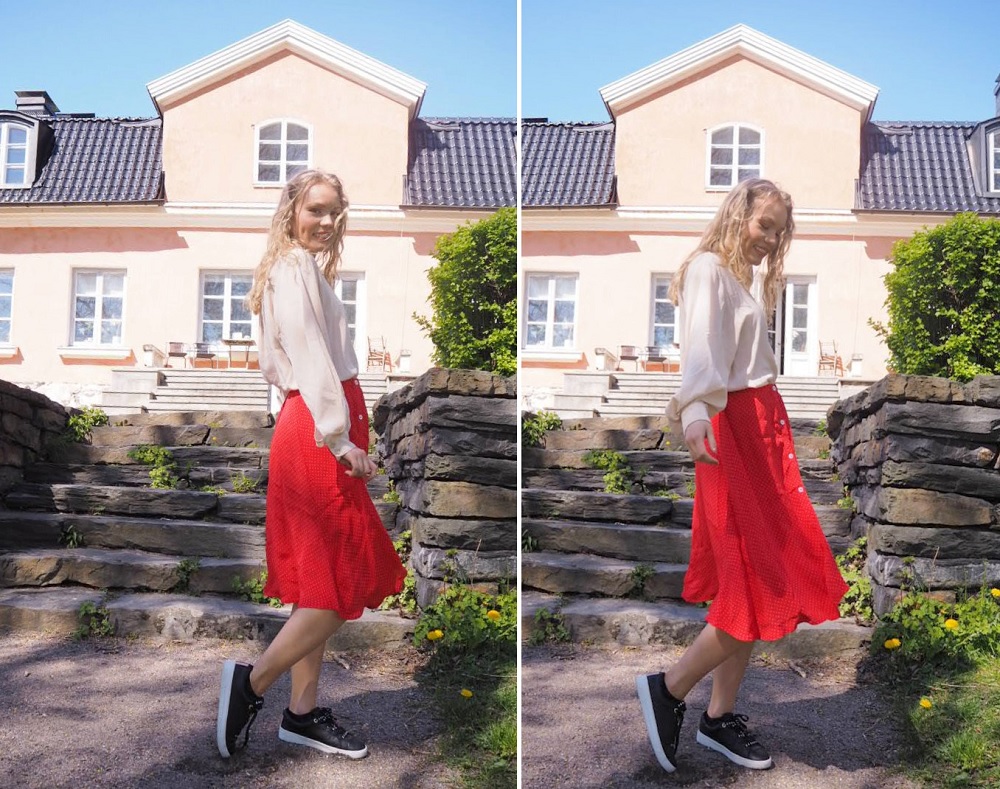 Why I love shopping pre-loved from Zadaa
Shopping pre-loved feels better, because there is no guilt included in the purchase. Bear in mind, I still try to be very mindful about my shopping. Before adding these to my cart I saved them to my favorites and thought about the purchase for about a week. That's one of the great features about the app – you can save your favorite items and come back to them.
The silk shirt that I'm wearing here was also one of those mindful purchases. I had saved it to my favorites and thought long and hard on buying it. I actually pretty often consult my friends too – I send a screenshot and ask their opinion on some items. It's in size M, so I wasn't sure if it would be too baggy on me. But sometimes you need to take a chance and I'm so happy I finally bought it! I can't believe I paid only 14,99€  – including postage – for it! It's 100% silk and if you've worn silk clothes, you know just how comfortable they feel against your skin.
Although when it comes to saving items and thinking on them, sometimes you should be fast. Experience has taught me that great deals tend to go fast. Like if it's a wanted brand, a designer item, or if you accidentally put the price super low. Or if the item has been saved by a lot of people. You can always see how many saves the item has – another good thing about the app! So if you really find something you like and it's a great deal, I suggest being fast. Once I sold Tiffany's earrings for 20 euros and they went pretty quickly. Well, at least I made someone very happy.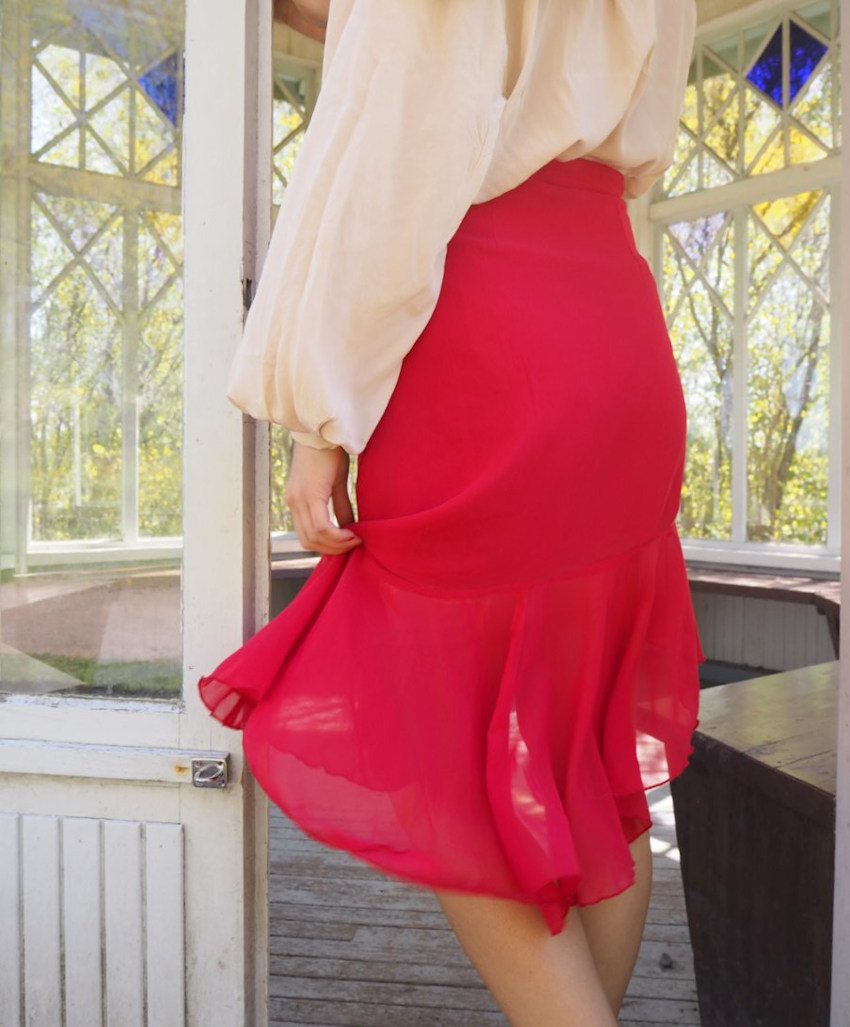 Why I use Zadaa?
Zadaa is basically like a normal online store, where you add the item in your cart and get it shipped to you. And you get to do it all with your phone. I've bought some great things, while on a long road trip.
Recently Zadaa got a makeover and the app got even simpler. What I really like is that there's no meetups or even a need for them. When you list the item you also list the fabric, size and condition, so the buyer knows what she/he gets. It's super helpful to see the item on the seller. I can then compare my height and size and determine if it's a good fit for me. Most of the time I get it just right.
Nowadays I buy most of my clothes second hand, from the app. My friends already know to ask (when they see me wearing a new thing): "Is that from Zadaa also?" And usually it is.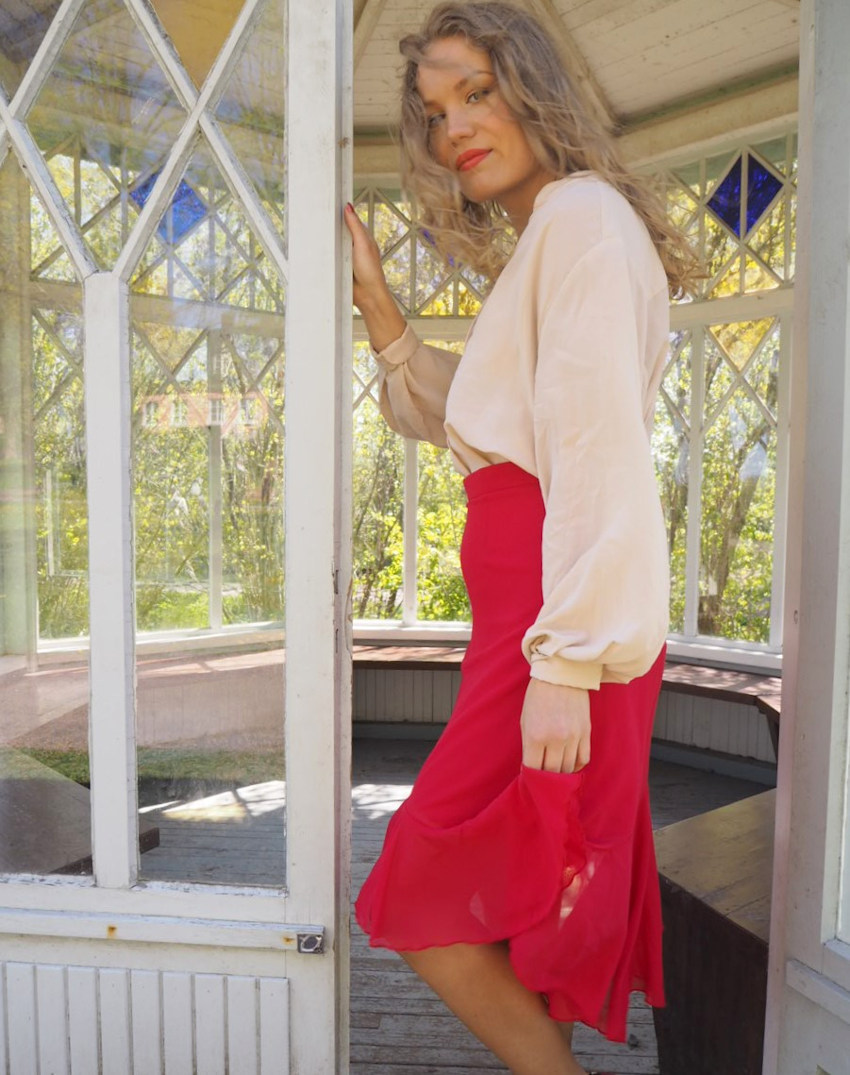 Here are a few more reasons why I like the app
As a buyer I'm very happy that Zadaa has a money back guarantee all the way up to 10 000€. I've experienced that the customer service works fast. Once I bought a jacket that was said to be size S, but it ended up being XS. The return was easy and I got my money back. So if you buy a faulty item or it's not as described, you don't have to worry.
The app and platform is free to use and Zadaa only takes a small percentage of the sold items. You can always see how much money is left for you, after Zadaa's fee. I love that Zadaa works like this, because I don't have to worry about dishonest buyers or sellers and Zadaa takes care of the transactions.
I also love to sell on the app. Currently I'm selling a DKNY bag, cute sunglasses and a few other items. You can check out my boutique here!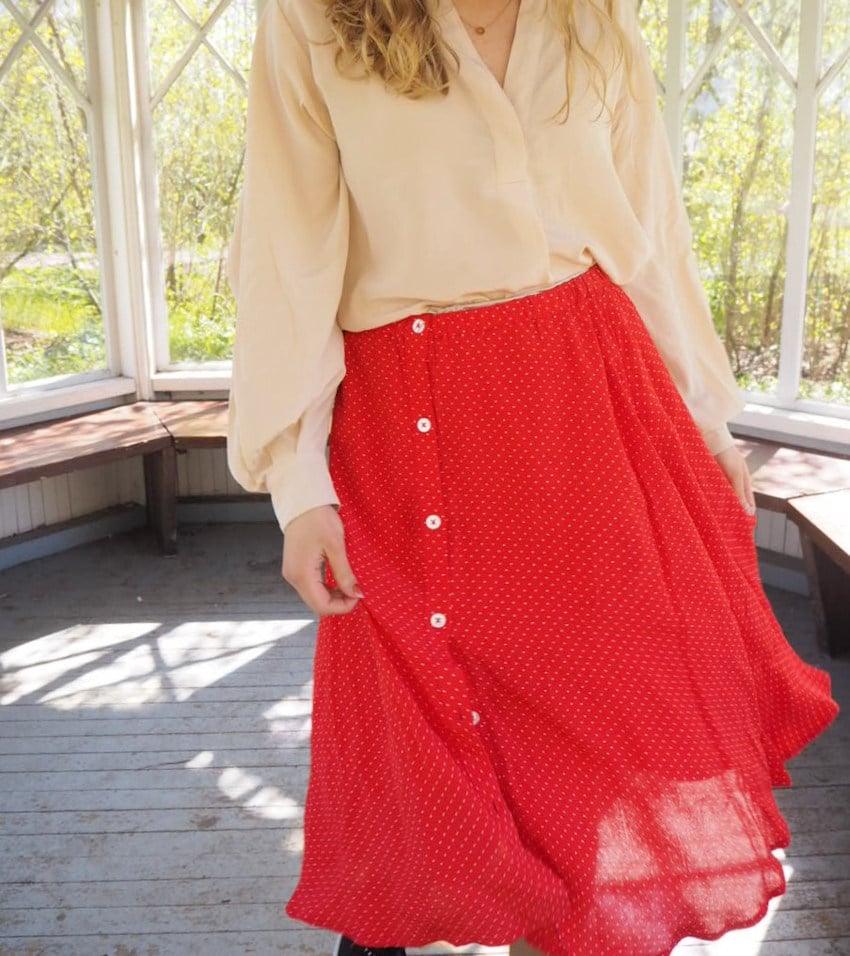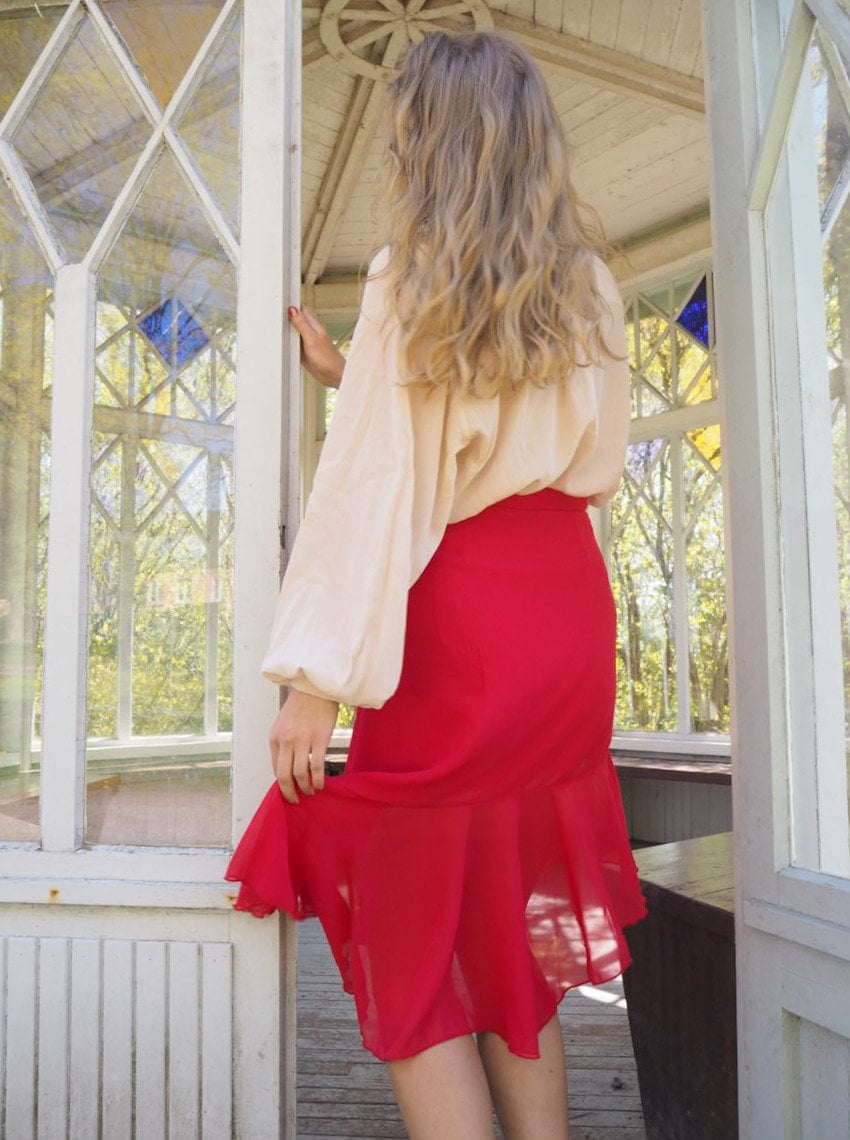 Zadaa Style Guru competition!
Zadaa is currently having a little competition, where they're looking for the most stylish people on our planet. Is it you? Or maybe your friend?
Ask your friend to tag you or tag your friend as a style guru on Zadaa's Instagram photo. If your friend gets chosen, you both get 10 free deliveries! Style gurus also have the opportunity to get their boutique on the discover page. So you definitely should go participate!
There's time until 7.6. and selected people are announced 8.6.2020. Zadaa chooses one style guru from each Zadaa country.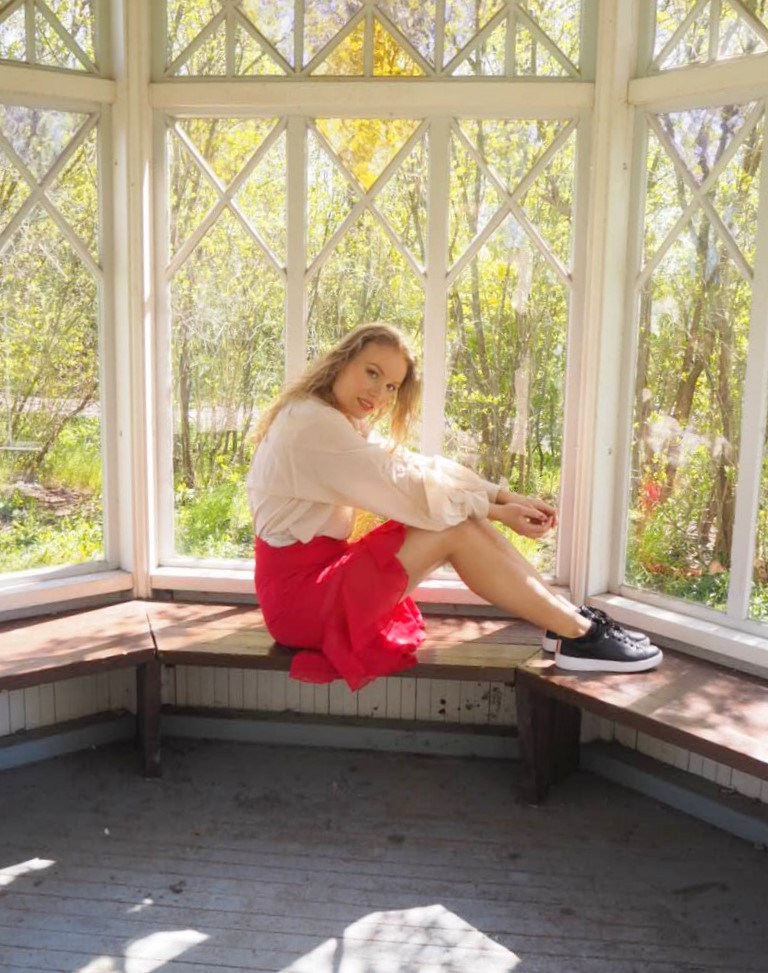 If you still haven't downloaded the app or you've been putting off putting your clothes to sale, I'm urging you to do it now! Go check out your new summer clothes from the app, go go!
Related Posts