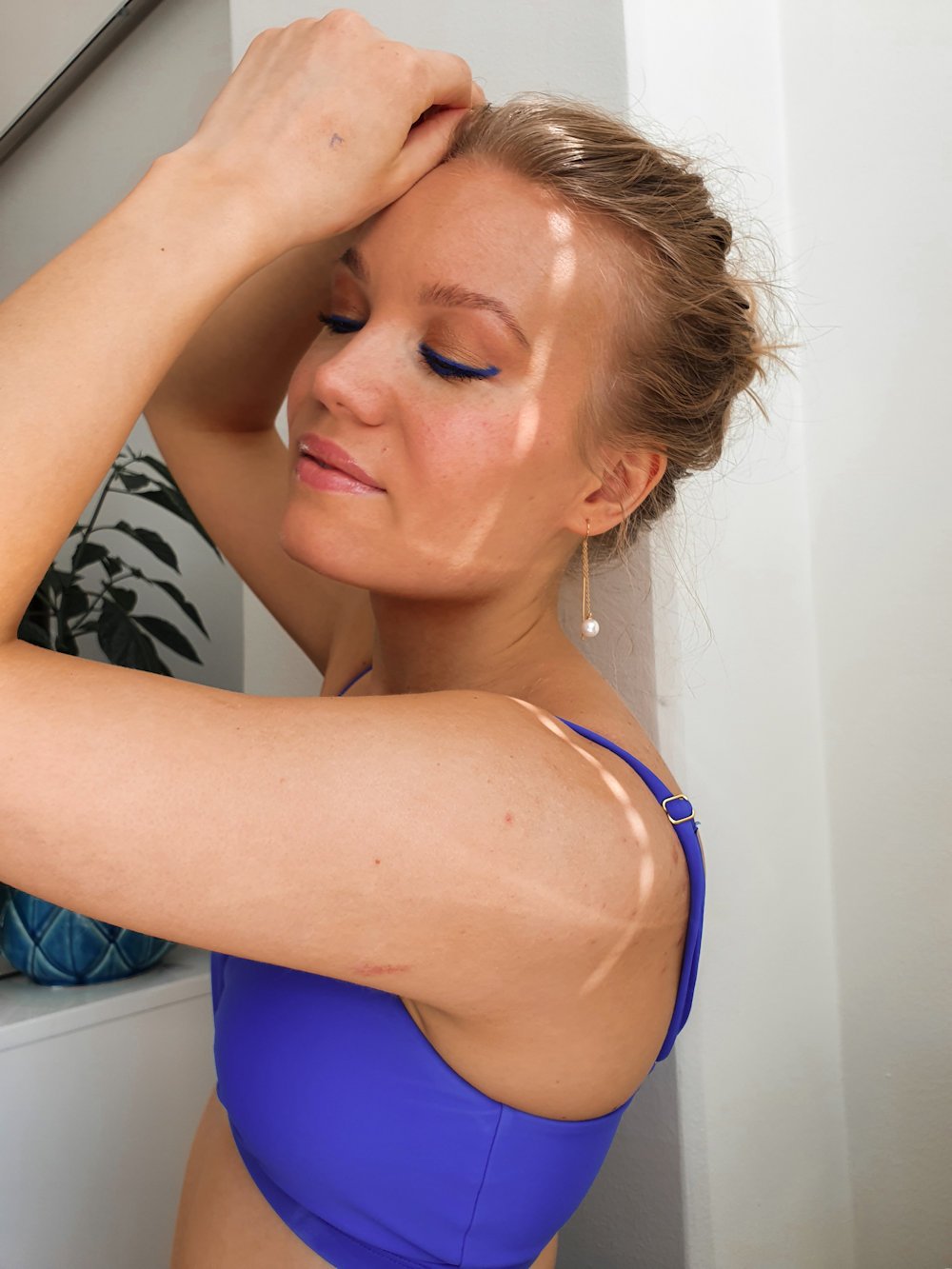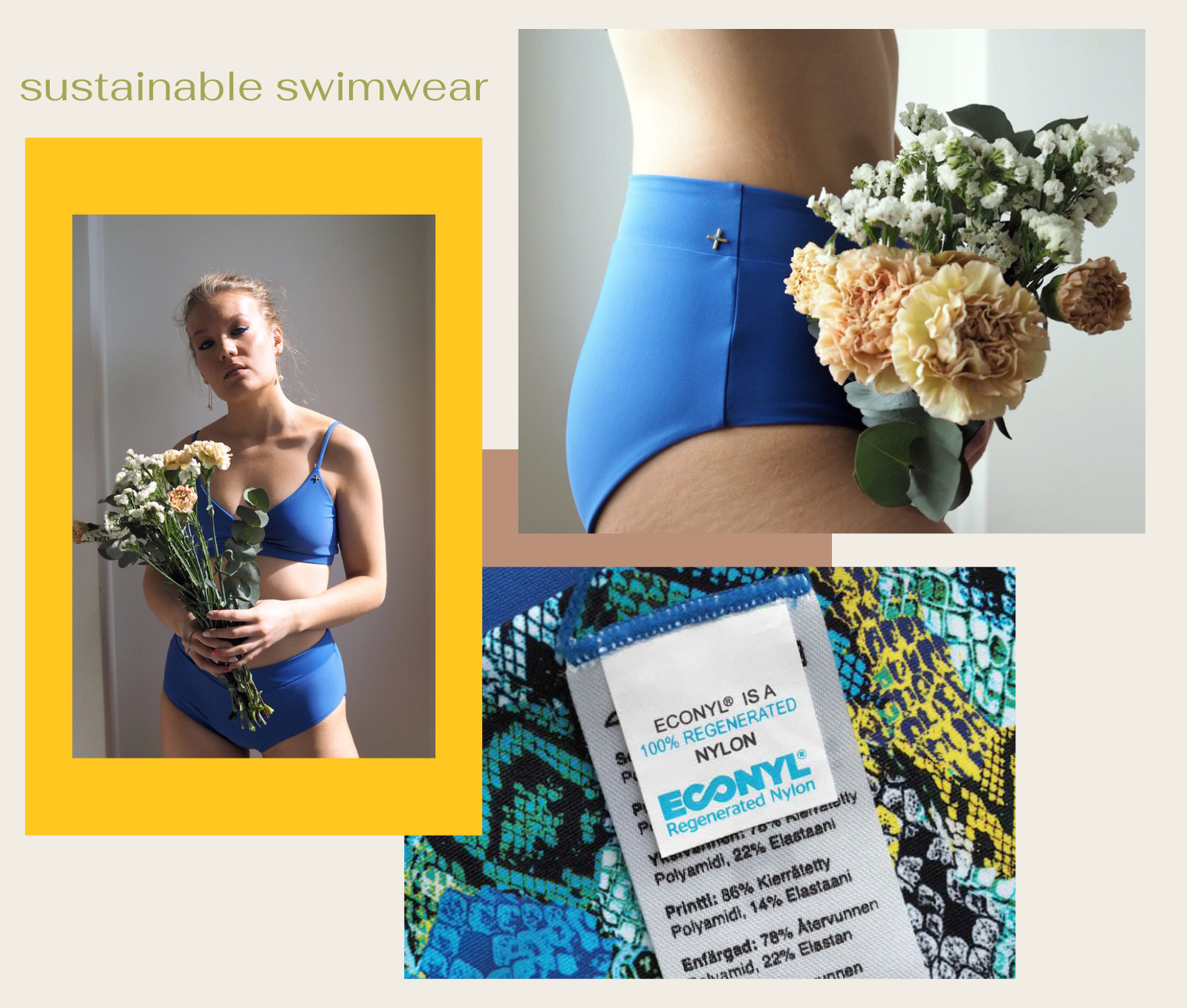 There's surprisingly many sustainable swimwear brands. For this post I chose the most interesting eco swimwear brands from Europe (though they ship worldwide).
I try to shop second hand most of the time, but when it comes to swimwear, I want to buy new. Luckily there is the option of shopping ecological and ethical brands. My new bikinis I bought from Halla Halla, which is a sustainable swimwear brand from Finland. The bikinis feel amazingly soft (even though they are made from a recycled fabric made from ocean waste!) and they feel more comfortable than my old ones.
So even if you are shopping sustainable – you don't have to give up on the quality or experience.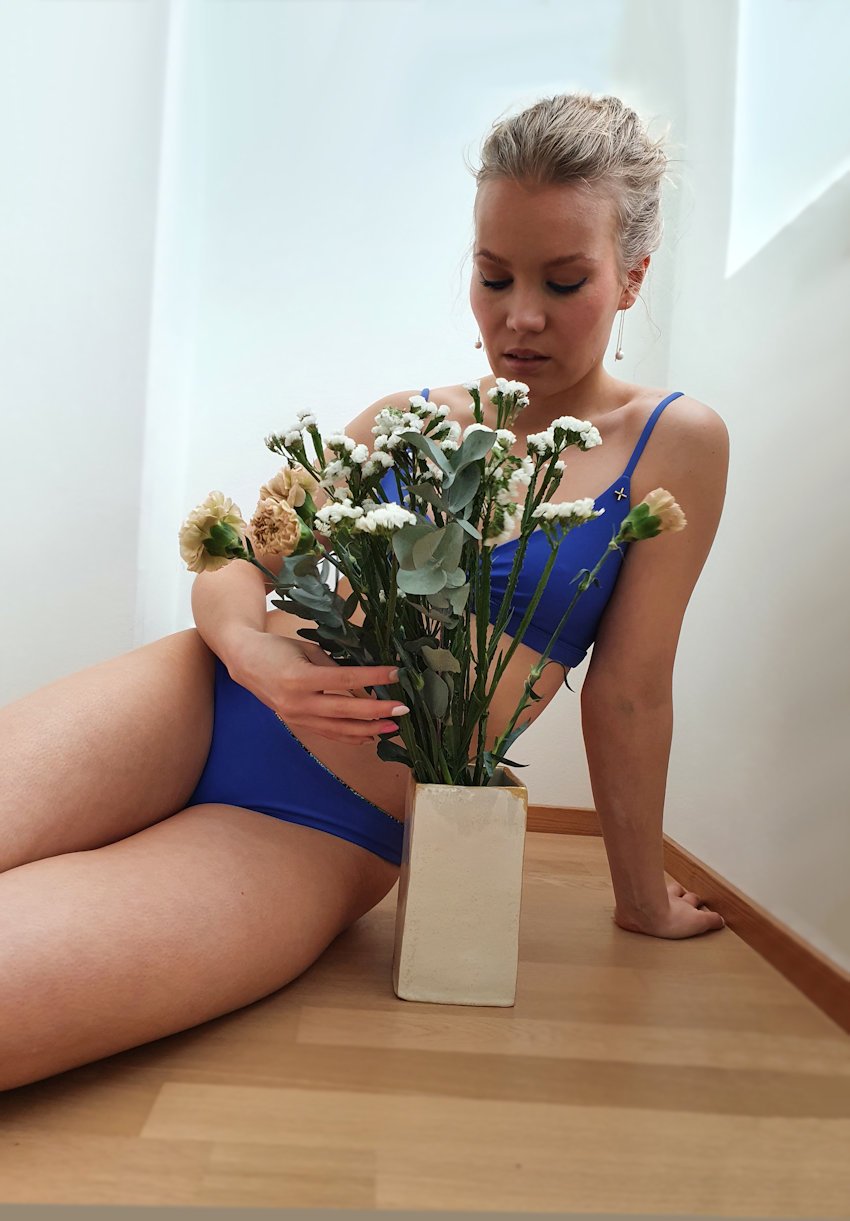 Sustainable swimwear brands from Europe
I listed the best sustainable European swimwear brands. (Mostly because I live in Finland and ordering elsewhere doesn't make sense. But as I mentioned, they ship worldwide.)
The brands that I chose for this list are sustainable in a way that they:
use recycled fabrics (most common are Econyl & Repreve – made from plastic waste collected from the oceans)
are ethically made, meaning fair working conditions for workers
use eco-friendly packaging, either biodegradable or recycled materials
Information sources: the brands' sites &  Good On You app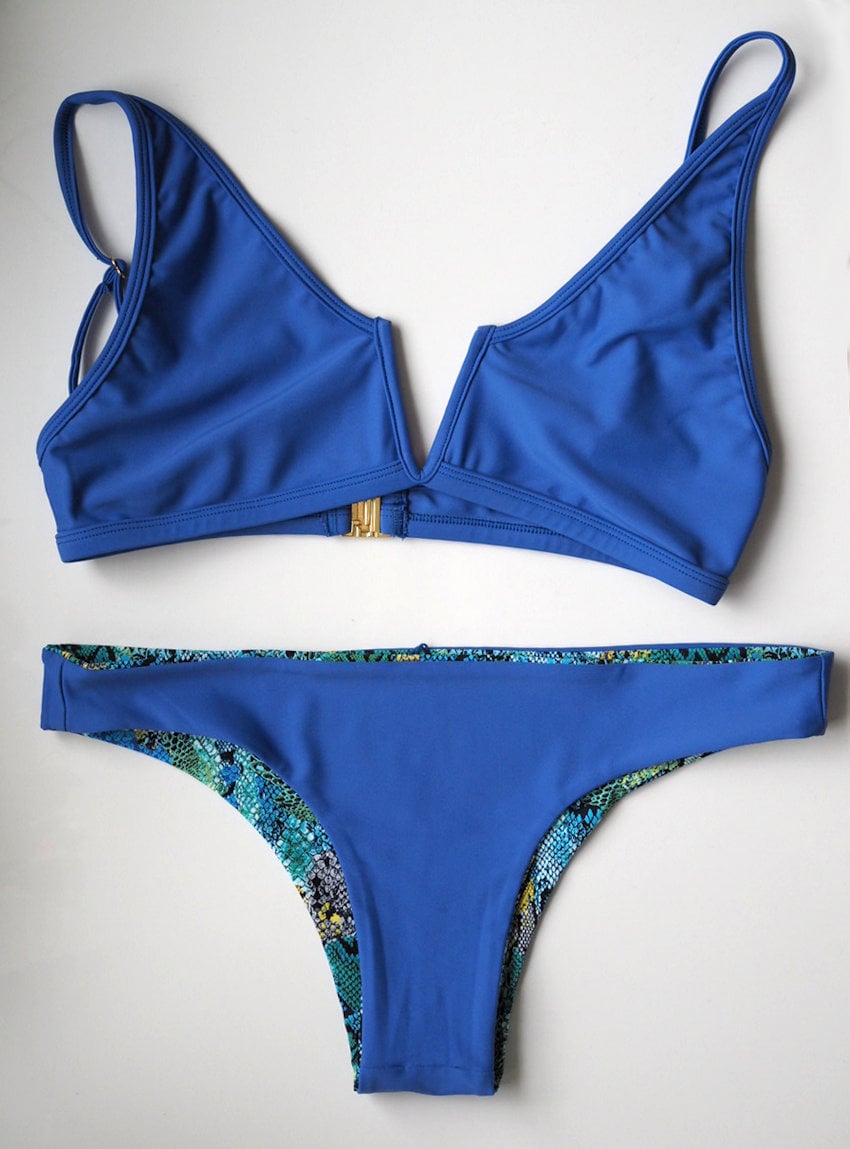 Let's get to the brands – of course I have to start with the Finnish companies I love.
HallaxHalla   + mini review
Colorful pieces with a lot of options. There's different kinds of tops, bottoms and one pieces. Most of the pieces are reversible so you get 2 in 1!
The swimwear I bought (what you see in the photos) is made with Econyl, a fabric that is made from the plastics gathered from the oceans. Now that I've been wearing these and know how absolutely fantastic the fabric feels, I chose other brands that use Econyl on this list as well.
You can choose your booty coverage in the bottoms. My other bottom is in full-coverage and the other cheeky. I was nervous that the cheeky bottom would be too revealing, but it actually looks and feels awesome.  The tops are so comfortable, I've been wearing them as bras.
When it comes to Halla Halla sizing, these run quite small/tight. I'm usually a size S. I'm fine with size S in tops (the other I got in S and other in M), but I chose M in bottoms.
I've been eyeing this brand for a few years and I really like how they go on about their business. They have a unique style that separates them from other brands. I love that they use different sized models. Halla Halla has also done some really interesting blogger collaborations (and I dream of working with them as well).
Finnish company, products made in Bali.
Shop HallaxHalla
@hallaxhalla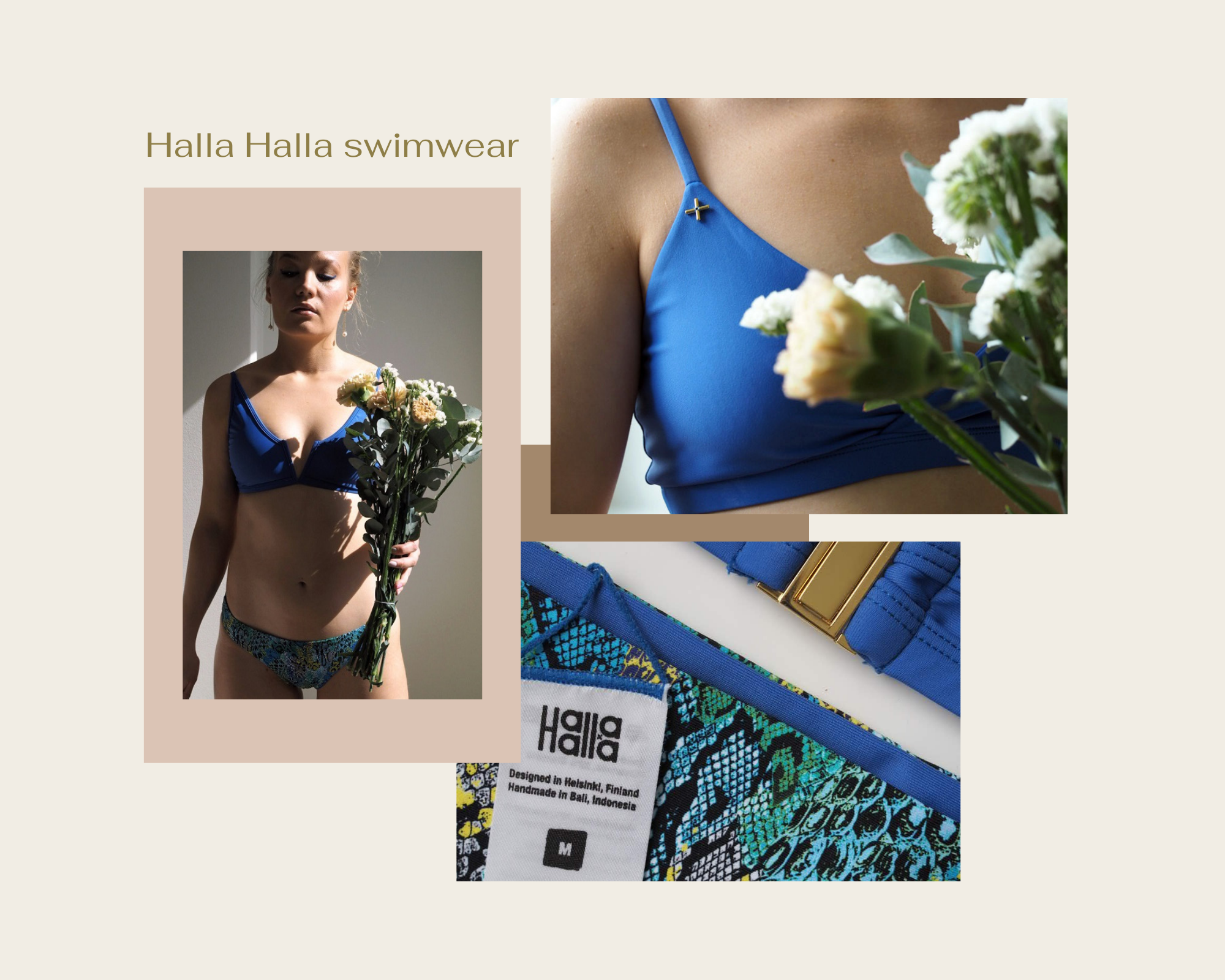 Lilja The Label
Cute pieces that are a bit more casual when it comes to colors. Earthy vibes. Their swimwear is made with recycled fabrics such as Econyl and RPET.
Finnish company. Products made in Bali.
Shop Lilja The Label
@liljathelabel
ASUYAMA
Luxurious, quite minimalistic and sexy. I find most of the pieces small, meaning little coverage. Then again there are also the swimsuits and some pieces with a bit more coverage.
Finnish company. Made in Bali.
all Sisters
One word to describe this brand: stylish. At first glance their swimwear looks simple, but they do have some details like a fun cut or a nice color. If you're looking for something basic, yet very stylish, check them out. They use recycled fabrics.
Rated on the Good On You app: Good
Made in Spain.
Shop allSisters
@allsisters
Julienne
Earthy tones and pretty prints. Makes me think of a jungle! Fabrics made with Econyl.
Swiss brand, made in Portugal.
Shop Julienne
@julienneswim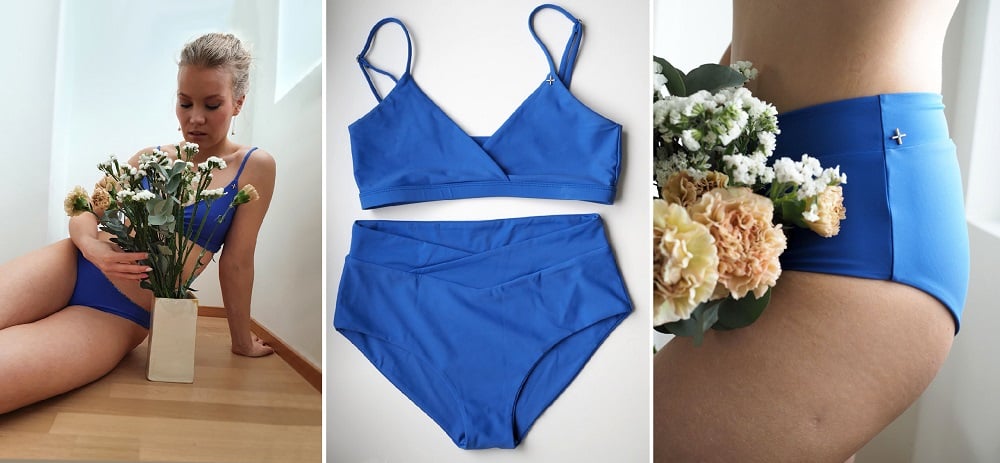 Bower
Colorful and stylish. Some pieces have a vintage style to them. All pieces are made from Econyl.
Shipped from Netherlands, made in Italy & Portugal.
@bowerswimwear
Shop Bower Swimwear
Reset Priority
From classic pieces to different colors and designs. Big selection. Reset Priority uses responsible, recycled and durable fabrics such as Econyl and X-tra Life Lycra.
Manufactured in Italy and Spain.
Shop Reset Priority
@resetpriority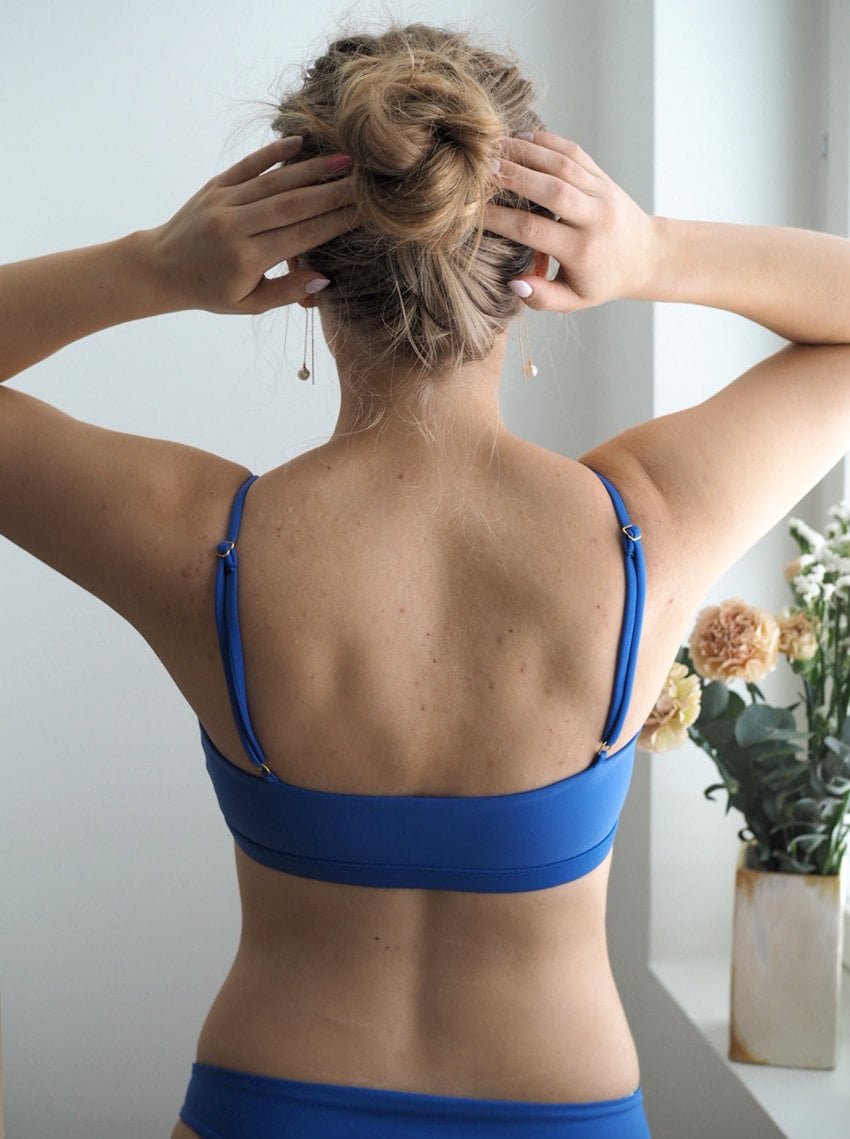 Save The Wave
Classic and stylish pieces. Different colors available, but no prints. Made from Econyl.
Netherland based, made in Bali.
Shop Save The Wave
@savethewave_store
Ohoy Swimwear
Scandinavian brand. Earthy tones and simple styles. I really like their bikini top, that is a longer style. They have quite a small collection, but there's also some pretty ones in sale.
Made in Portugal and Sri Lanka. Shipped from a European warehouse.
Shop Ohoy Swim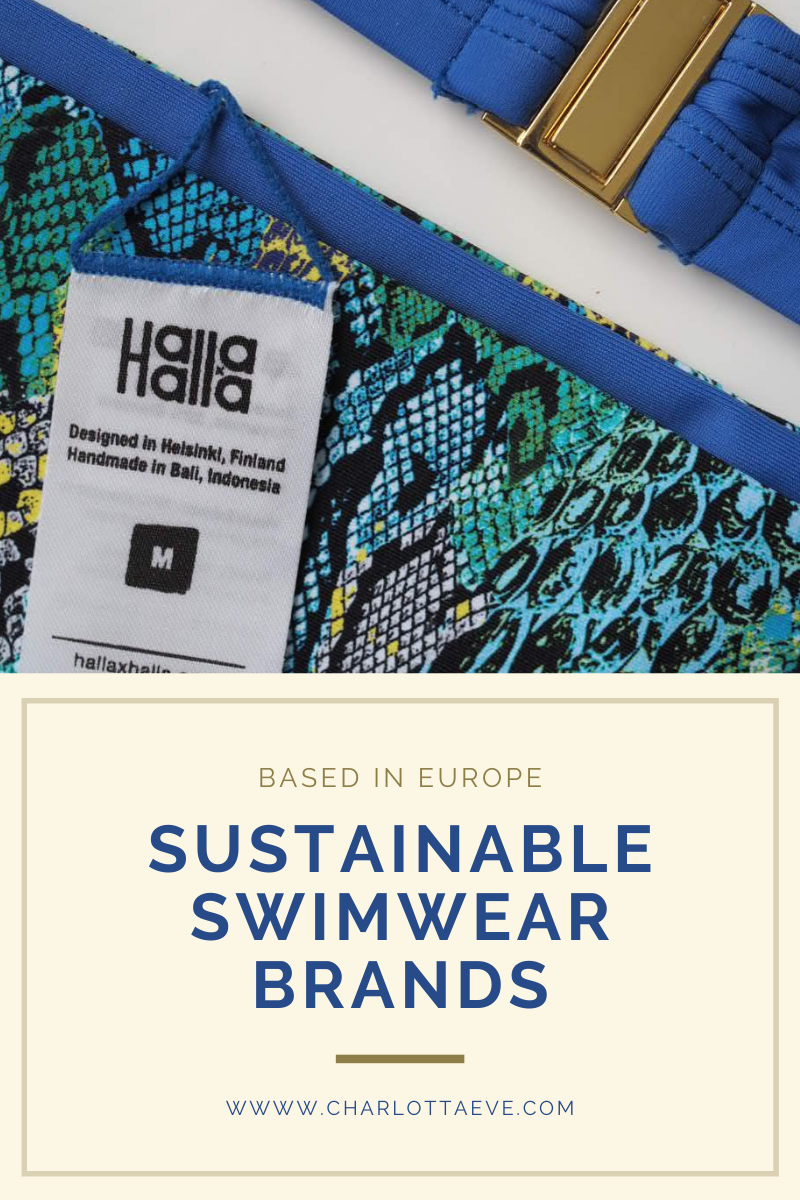 Hopefully this post can help you choose sustainable brand when shopping for swimwear! Let me know if I missed a brand, or if you would like to see more posts like this in the future.
Related Posts