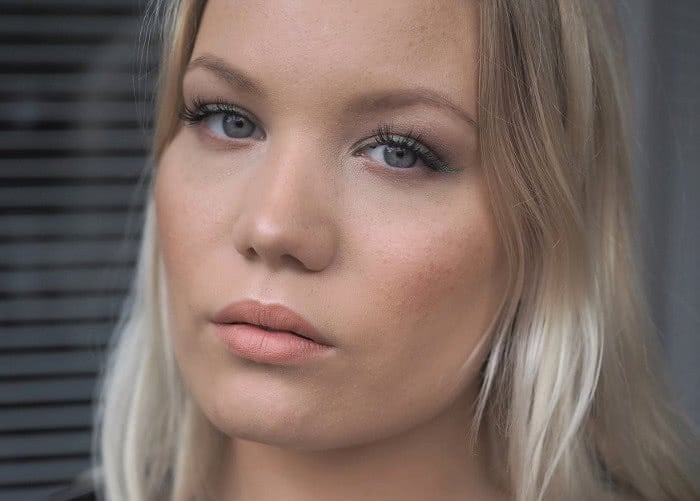 We all know that moment when you're done with your makeup and the only thing missing is a blush. Sometimes you just need a little something – some healthy colour on your cheeks without it taking all the attention from the rest of the makeup. Just some nude shade that looks natural and almost as if you're not wearing any. Well, I've found that shade.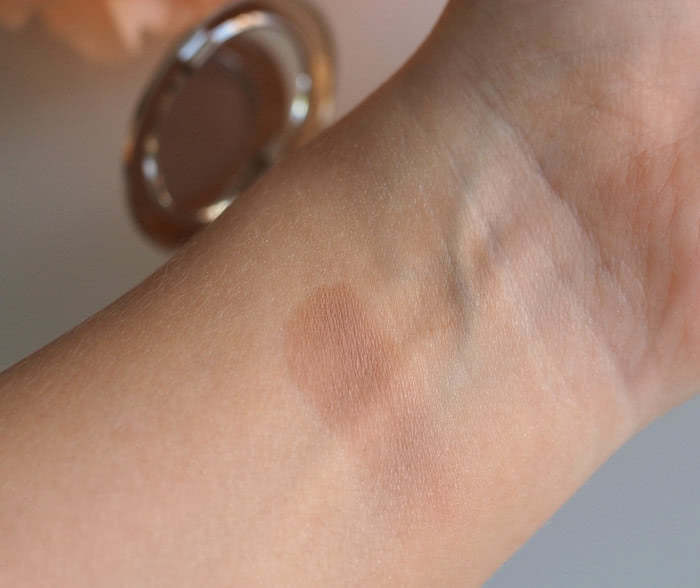 Jane Iredale PurePressed Flawless blush review
Jane Iredale's blush in shade Flawless is the perfect nude that I've been looking for. At first when I opened it it looked almost boring 'cause it's so light and subtle and matte. But now that I've tried it on I realize it's the perfect colour for my makeup collection. Not only does it go with different styles and looks it also works as a contour shade for lighter skin tones. And not only that but it also works as an eyeshadow.
The packaging is golden and beautiful. It's quite small which is nice 'cause it doesn't take much space and it's easier to work with. We all know how clumsy big palettes can be not to mention they take up so much space in the drawer. This is cute and tiny and it's easy to take with you when you're travelling especially since it works for eyes and contour as well.
In my experience the makeup powders from Jane Iredale do feel good on the skin and they blend easily just like this one does. Jane Iredale products are not purely just minerals 'cause there are also synthetic ingredients such as silicones to make them easier to use. This blush contains minerals and silicones but also pine extract and pomegranate extract which are anti-aging and hydrating. Pigmentation in this is top-notch so a little goes a long way.
*The product was sent to me.