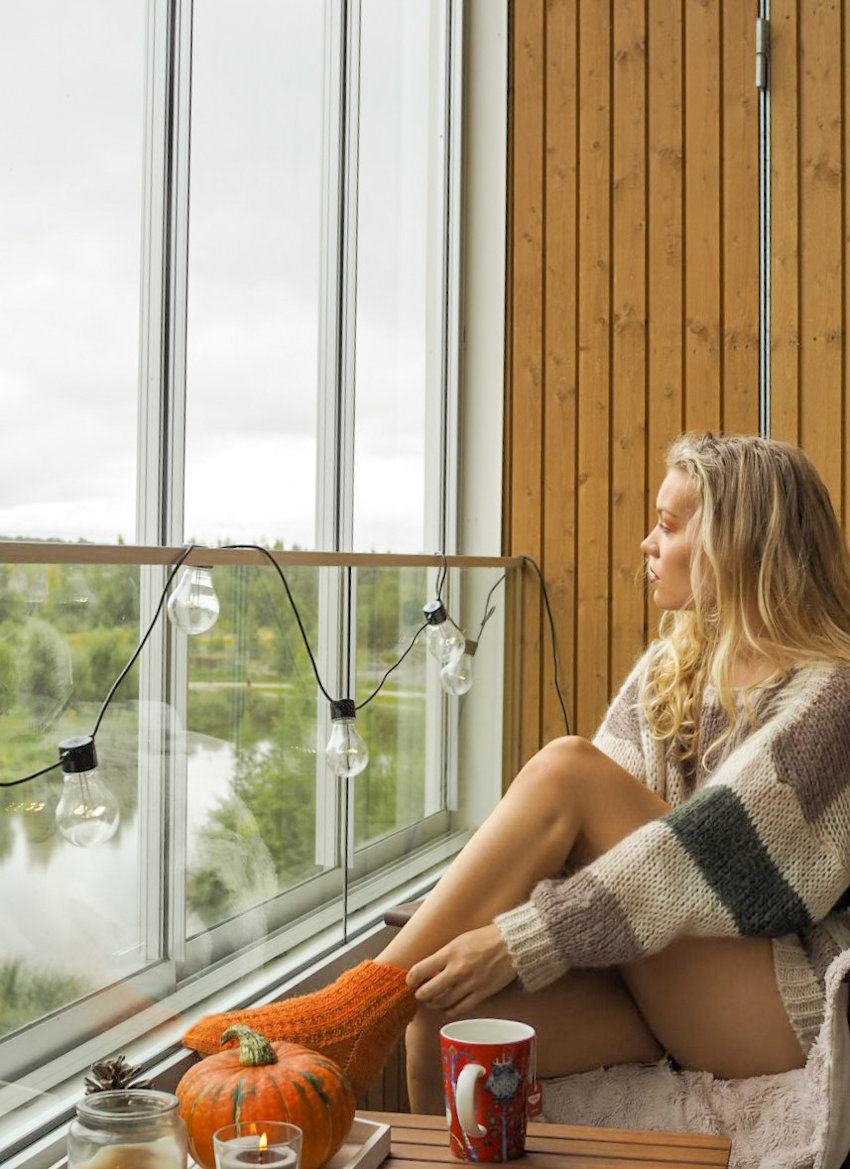 Ad: Vita Liberata
I waved summer good bye quite some time ago, but this time I let my tan stay. Here's an idea: why not keep your self-tan routine going now that it's dark and it probably cheers you up even more?
I think a beautiful tan goes perfectly with all the fall makeup trends, oversized knits, warm colors and chai lattes. A lightly tanned skin also looks great with dark lipstick, which can easily make you look a bit pale.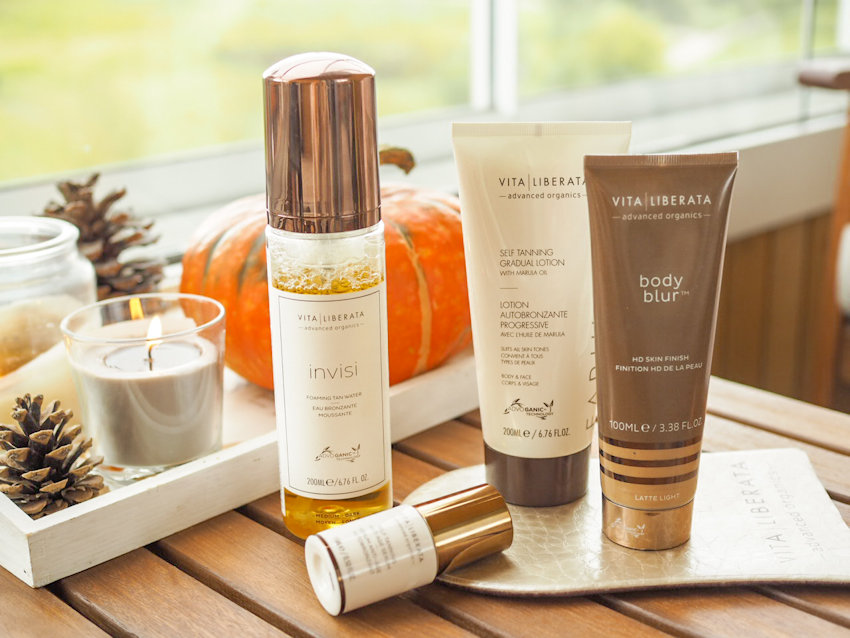 Natural glow for Fall
I've never gotten as much compliments on my tan as I have while using Vita Liberata's products. People are amazed at how natural my tan looks, especially when they hear it comes in a mousse. Though I have to admit that this is the first year I've actually managed to maintain my tan pretty much from spring to this day. These products just make it so effortless!
Sure, exfoliating your skin and applying a mousse all over the body takes a few minutes, but at the same time you're taking care of your body. I can't be the only one who's lazy when it comes to bodycare. These products make me excited about it. Fall is all about self care and having cozy evenings at home. Think of this as your bodycare, which lasts for a week and more.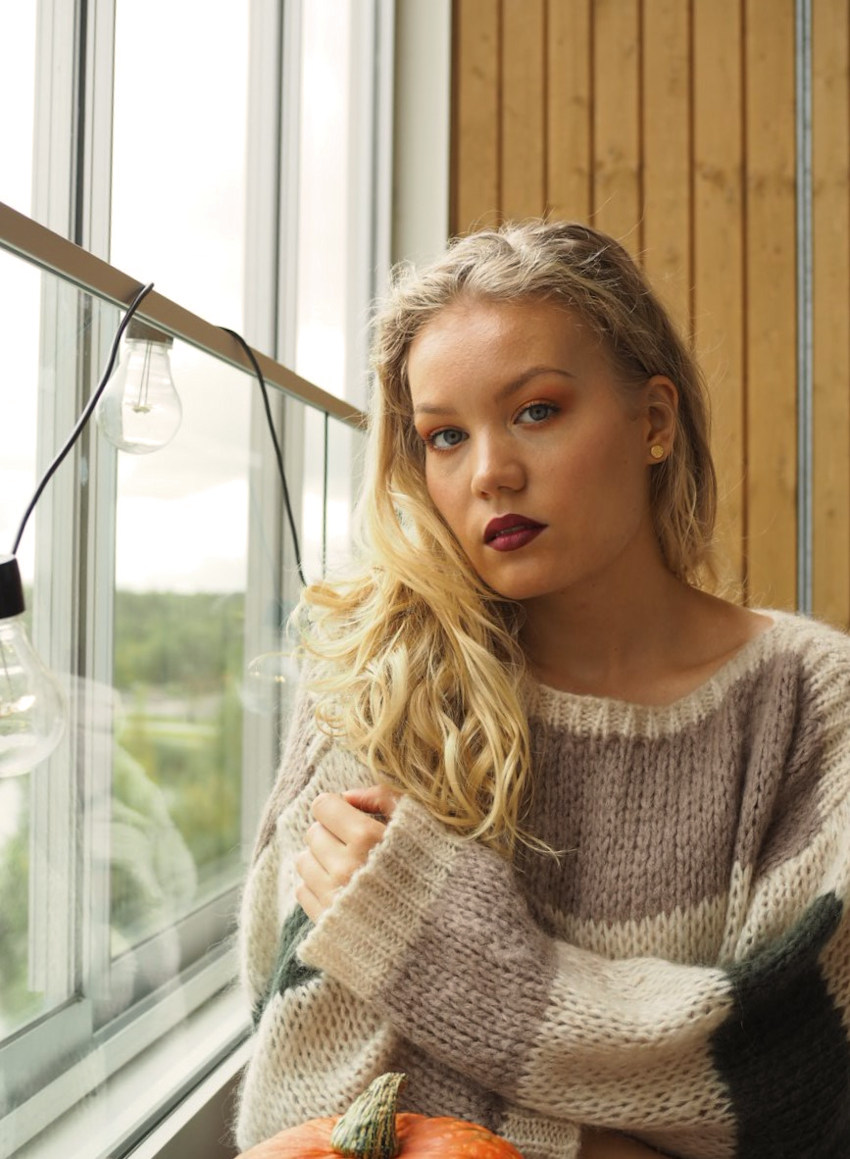 The best self tan products from Vita Liberata
Vita Liberata's products are cruelty free, 88 % natural and odorless. The color that they give looks very natural. I've honestly almost fooled myself. Then I exfoliate my skin and remember that I'm not actually tan -I'm pale (which is a good thing, because I'm not at all about sun damage and wrinkles). The products are easy to use, they don't have that self-tan odor and they keep the skin soft. They are definitely the best self tanning products I've tried.
My favorite product is the Invisi mousse, which gives me the perfect tan in just one night. I've also liked the serum for face, the gradual tanning lotion and body blur.
Links are to Oletkaunis.fi store.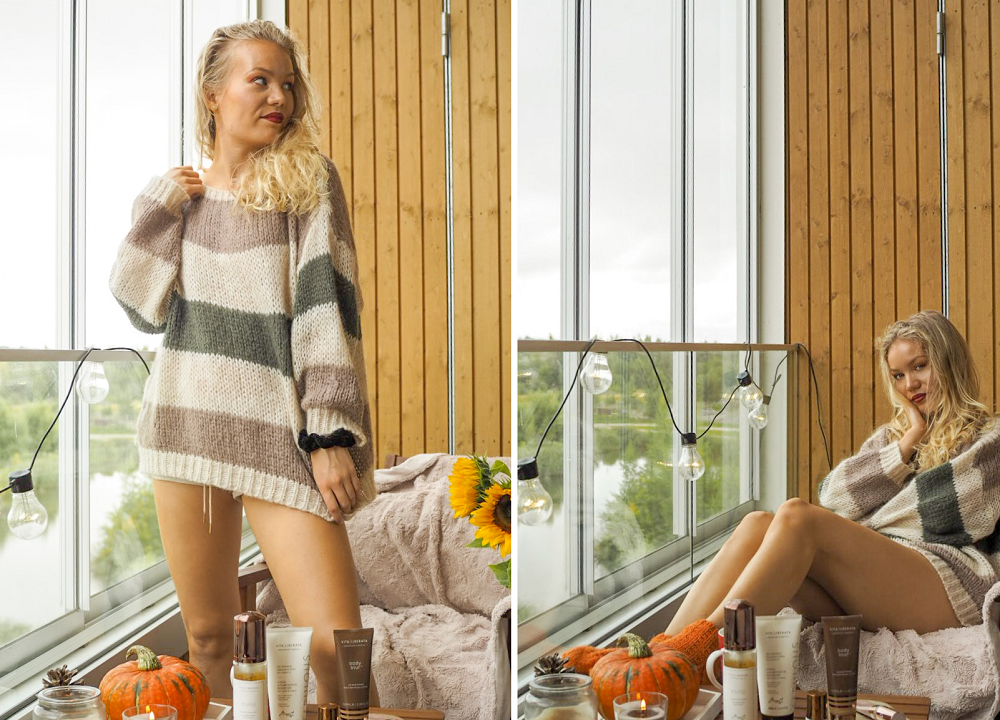 Vita Liberata Invisi Foaming Tan Water (Medium-Dark)
The Invisi Foaming Tan Water is clear and colorless, when applied. It gives a tan in 4-8 hours, though I like to leave it overnight (and my beauty sleep can be a bit more than 8 hours). It's applied with a mitt using big circular motions. It dries quickly, but not too quickly, so there's enough time to blend it. I've tried a few mousses that dry too fast, cling on to my skin and give me an uneven tan. With this I don't have to worry about it. It's surprisingly easy to get an even tan, even though there's no color in the product.
The beautiful tan lasts for about a week or week and a half. It wears off naturally – I've never had any problems with patchy skin or anything.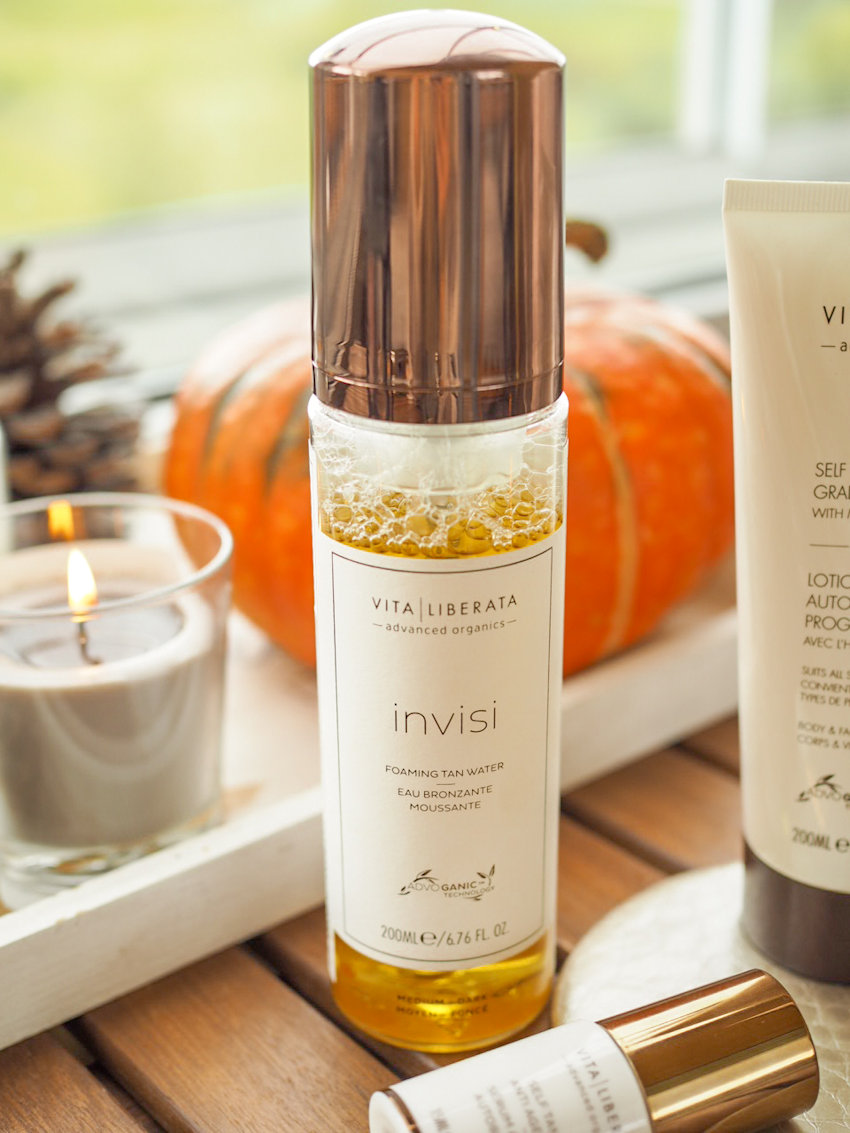 How I apply it & pro tip to getting self tan on your back
Remember to exfoliate your skin before applying this and don't use any lotion under it. Always apply it on dry skin.
I always start from my ankles and go through the whole body, stopping at my arms. I apply it one area at a time. So I go like this: first shins, then my thighs, bottom, lower back, stomach and my sides, decollete, back and finally hands. I apply it to my back using a brush. I simply put the mitt on top of my brush and use that as a tool.
I apply the mousse in the evening, leave it on for the night and in the morning I take a shower. It always feels like a little miracle waking up with a beautiful tan on. My skin also feels soft and hydrated after using it. The foam does contain hydrating plant-based ingredients like aloe vera juice, shea butter and hyaluronic acid.
You can also use this on your face. If you do, just lightly swipe it on with your mitt once you're done with everything else. Don't add more product into the mitt – use what's left in it! A safer bet would be the serum though, I just feel like it's easier to use on the face.
Shop:
*Vita Liberata Invisi Foaming Tan Water, Medium-Dark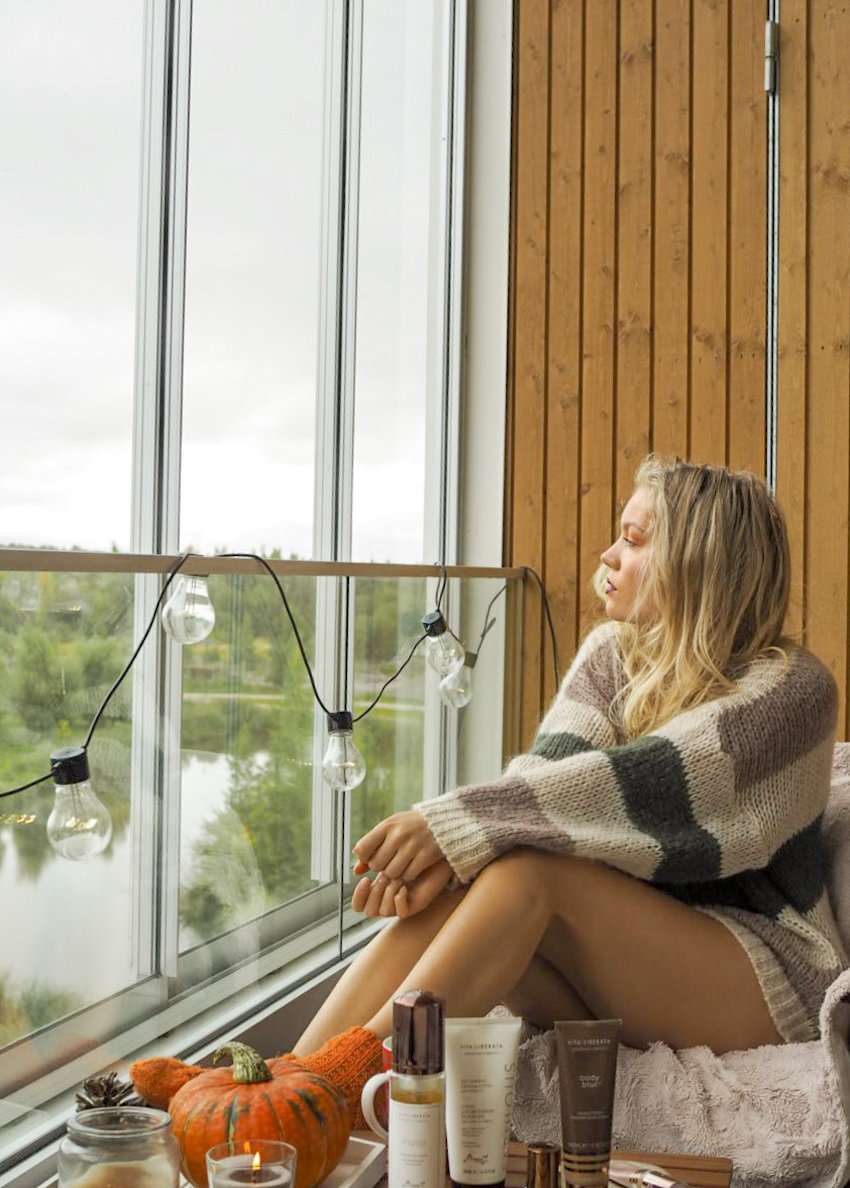 Vita Liberata Fabulous Self Tanning Gradual Tan Lotion
The gradual tan lotion is perfect for maintaining the tan or to use by itself for a subtle color. You can go very natural or build up the color by using it many nights in a row.
It's one of those two-in-one products, since you can replace your body lotion to this and get a nice tan as a bonus. This I would recommend for anyone who's very pale or scared of self tanners. I also have a feeling it's gonna be my go-to in winter.
The lotion feels very nourishing and as promised, odorless. It's key ingredients include aloe vera, shea butter and natural silk.
Shop:
*Vita Liberata Fabulous Self Tanning Gradual Tan Lotion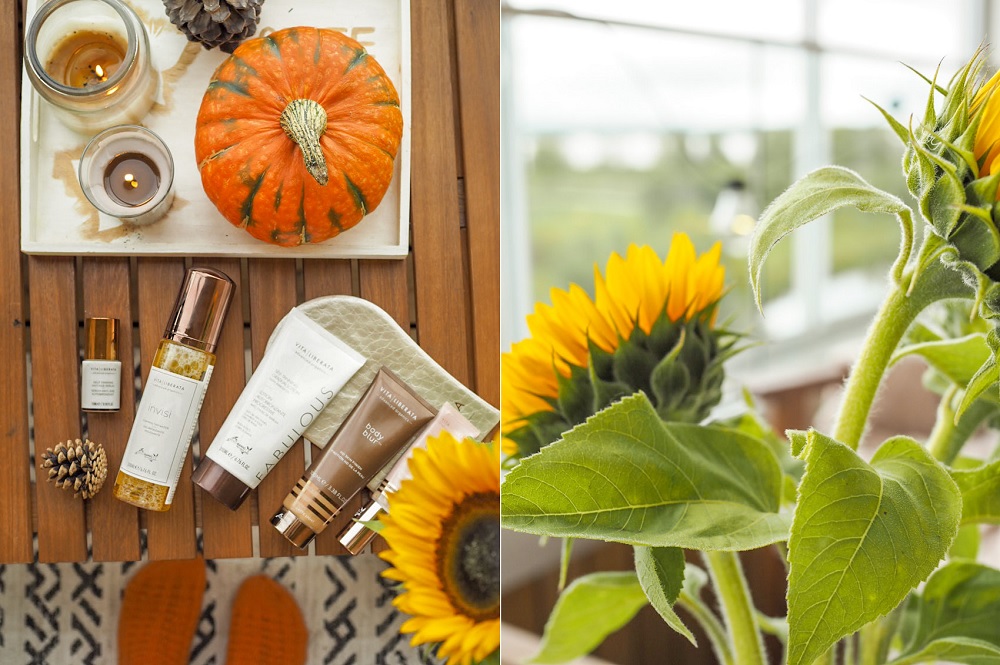 Vita Liberata Self Tanning Anti Age Serum
For my face, I like to use products that I can mix in with my skincare routine easily. This Anti Age serum I can mix in with my lotion, which is handy. It has a nice gel-like texture and it applies very smoothly on the skin. It contains natural rose and cucumber extracts as well as marula oil.
I also like that you can customize your tan by using less or more of the product. I usually take a few drops into my lotion, but you could also apply it all over as a serum for a deeper tan.
Shop:
*Vita Liberata Self Tanning Anti Age Serum
Vita Liberata Body Blur Instant Skin Finish
This one I've used a few times on my Instagram stories. I love it as a quick fix for my body, when I need a bit of glow and color. It gives an instant tan, that can be washed off.
I like to apply it on my legs and decollete for a party. It's also good for fixing up the color difference between my face and neck, if my tan has faded. I have a bit of color on my face naturally, but my neck and decollete are very pale. When I use this I can make my neck and decollete match to my face.
There are a few colors available. My shade is Latte Light.
Shop:
*Vita Liberata Body Blur Latte Light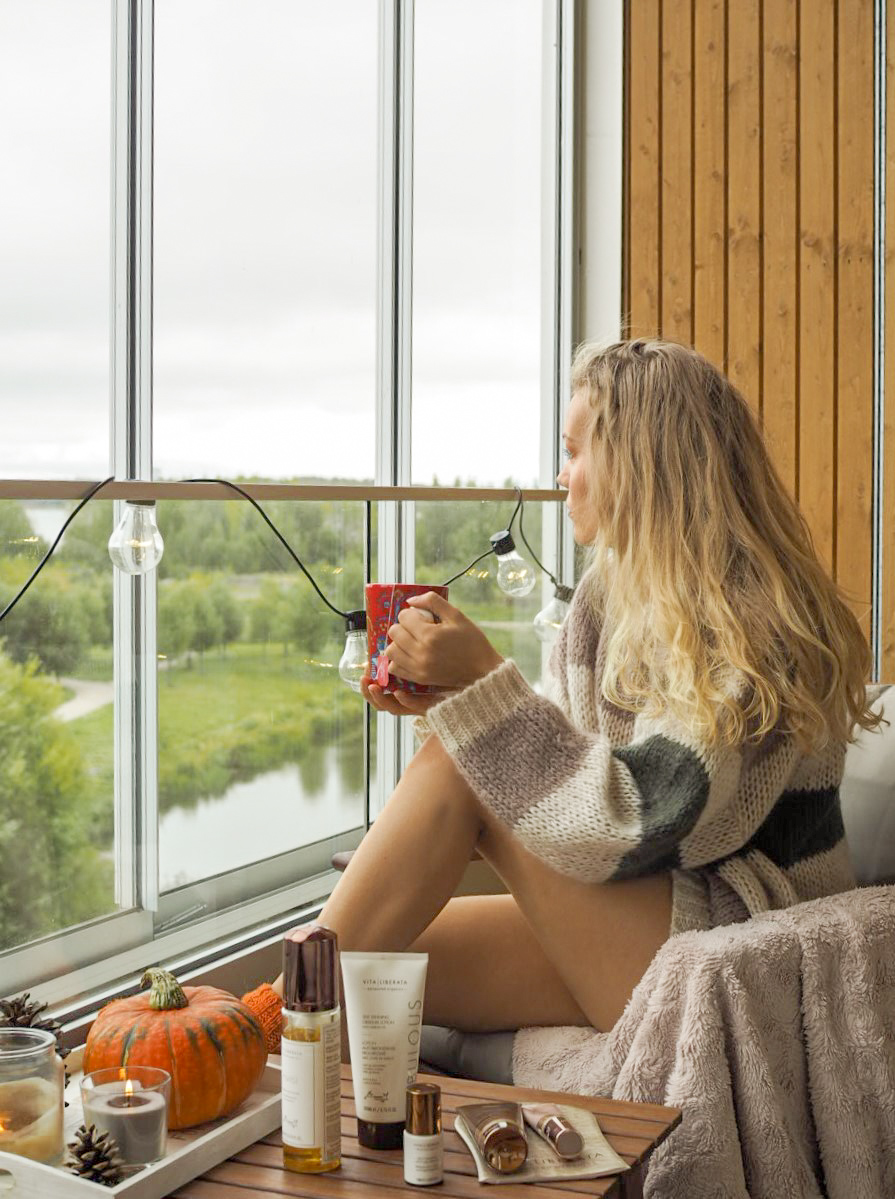 And there's all my favorites from Vita Liberata. I'm sure you've heard of the brand by now and I assure you, they're worth the hype.
I also want to wish you a happy fall! Even though it's usually a busy time for everyone, make sure to take care of yourself and enjoy the little moments. I know I will hold onto my little relaxing tea moments on the balcony, keep my bodycare routine with these products going, I'll have as many candle lit dinners as possible and I'll try and get a few rainy walks in my schedule as well.