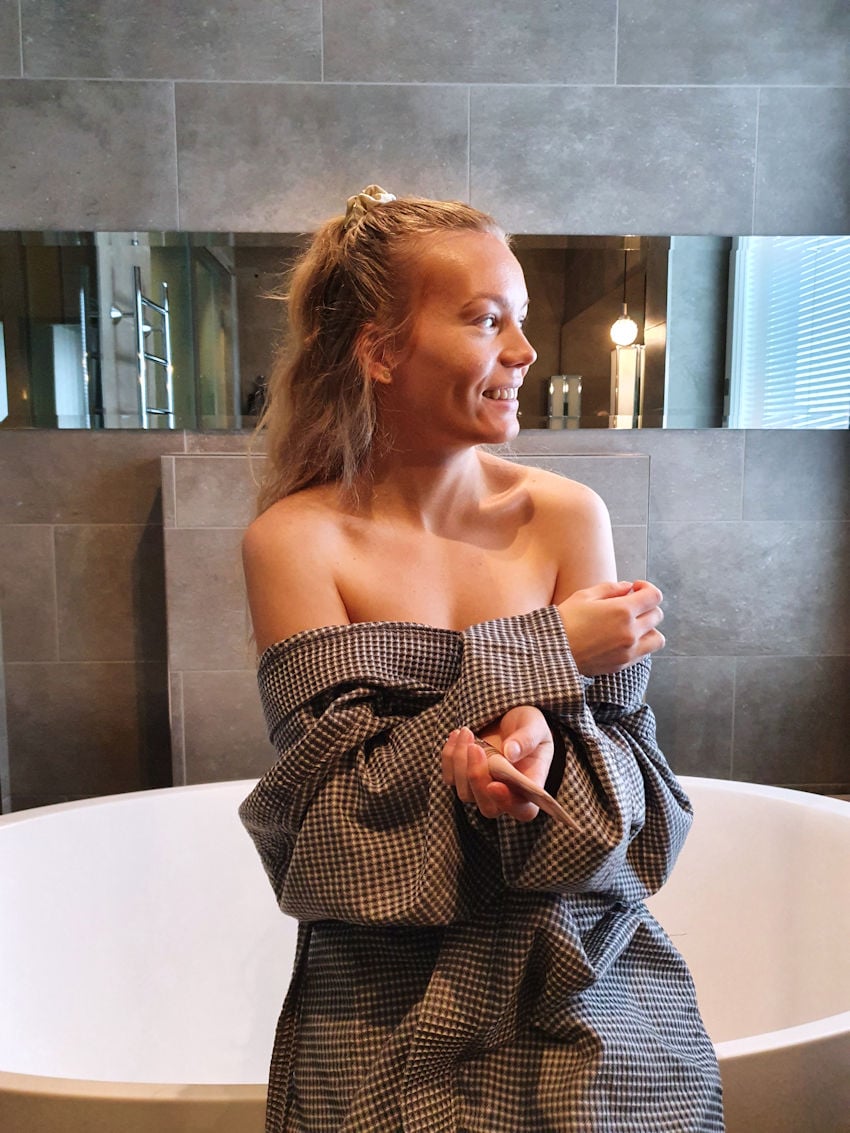 Ad: Vita Liberata Finland
Let's talk about glowy skin.
To me, glowy skin is healthy, hydrated and radiant. A good glow makes it look like I just had a nice mini vacation, slept like a baby for ten hours and enjoyed a healthy yet delicious brunch in the morning. You know; happy, healthy skin.
And if that's the kind of glow you're after, Vita Liberata has just the products.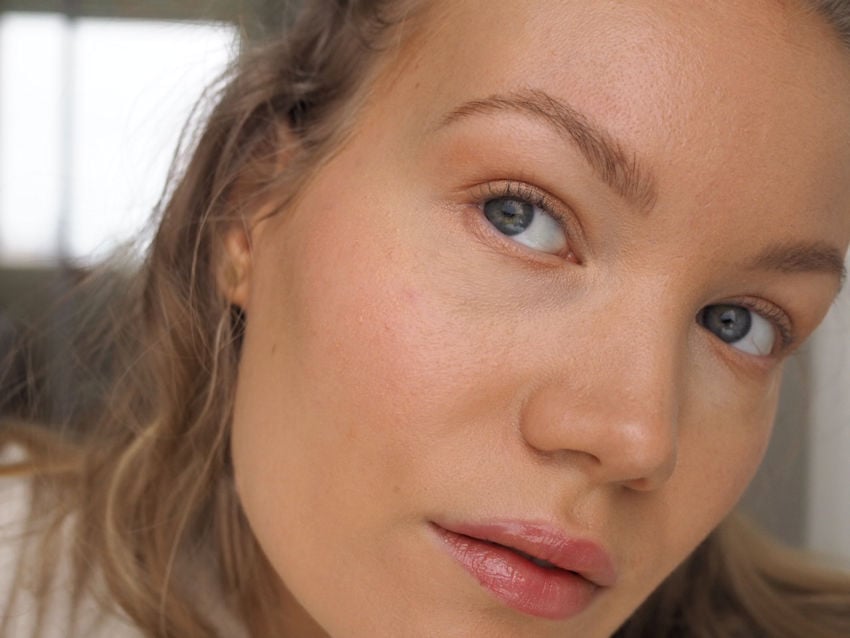 Glowy skin with Vita Liberata
Ever since trying Vita Liberata's products, I've enjoyed a natural looking tan whenever I feel like it. Which is, most of the time. Why not, since it's so easy and I love the glow it gives me? I like having a bit of summery color on my skin in winter (and obviously in summer I rock a total beach babe look).
The thing that makes Vita Liberata's products so good, is the fact that they are formulated with hydrating, mostly natural ingredients. The products are also fragrance-free and vegan.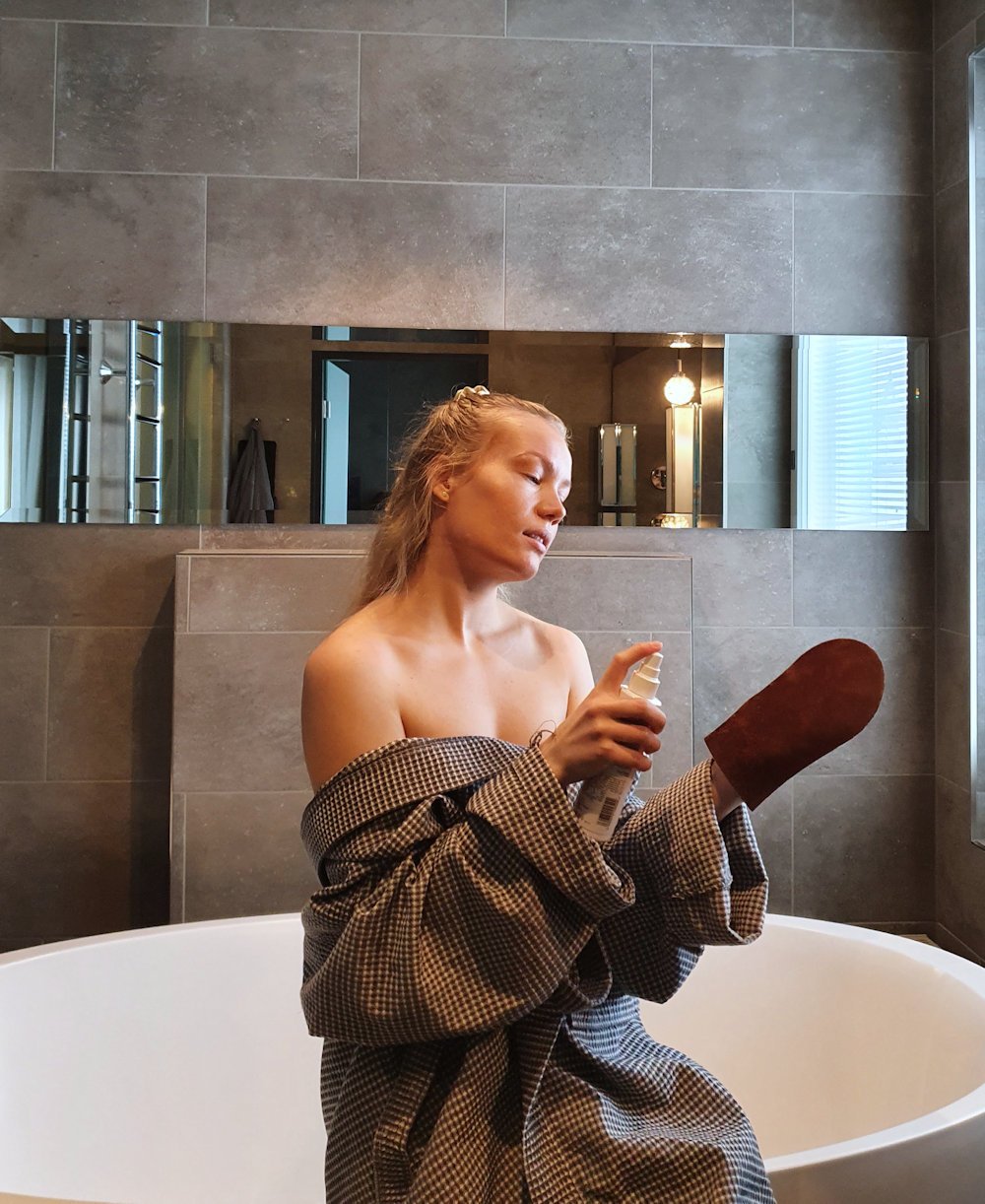 Vita Liberata Fabulous self tanning mist
My new self tan favorite is the Fabulous self tanning mist. You can use it on your whole body, but I like to use it for my face, neck and décolleté. Don't tell anyone, but sometimes if I'm feeling super lazy, that's the only area I tan.
Since it's a water-based spray, I love to mix it with my toner or serum. One spritz is enough for me to use a few times per week, but you can build up the color by using it daily or using more product.
I apply it on my face and neck with my hands or the tanning mitt. If you're not quite used to self tanners, I would recommend spritzing the product to the mist first and then apply to the skin.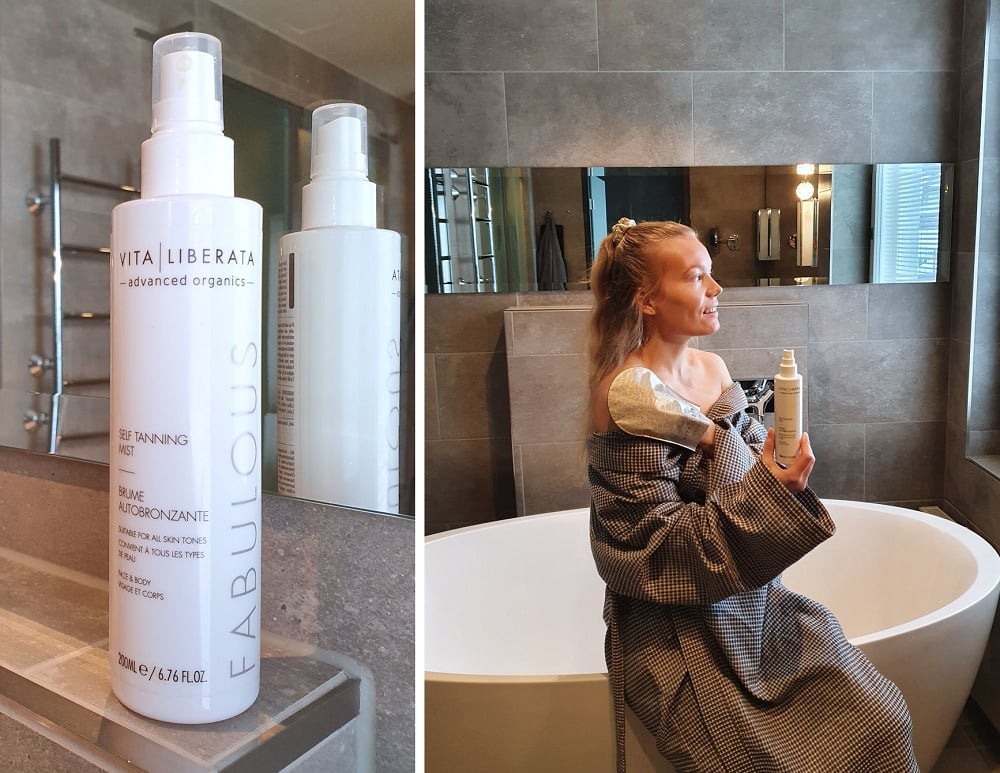 Just like the Invisi mousse, this product is clear and dries quickly to your skin, making it feel as if no product was ever applied there. However, the next morning, after a shower, my skin feels super soft and moisturized. The fabulous self tanning mist contains awesome ingredients such as aloe vera leaf juice, coffee seed extract and hyaluronic acid.
You're probably starting to understand why I think Vita Liberata has the best self tanners.
Shop:
*Vita Liberata Fabulous Self Tanning Mist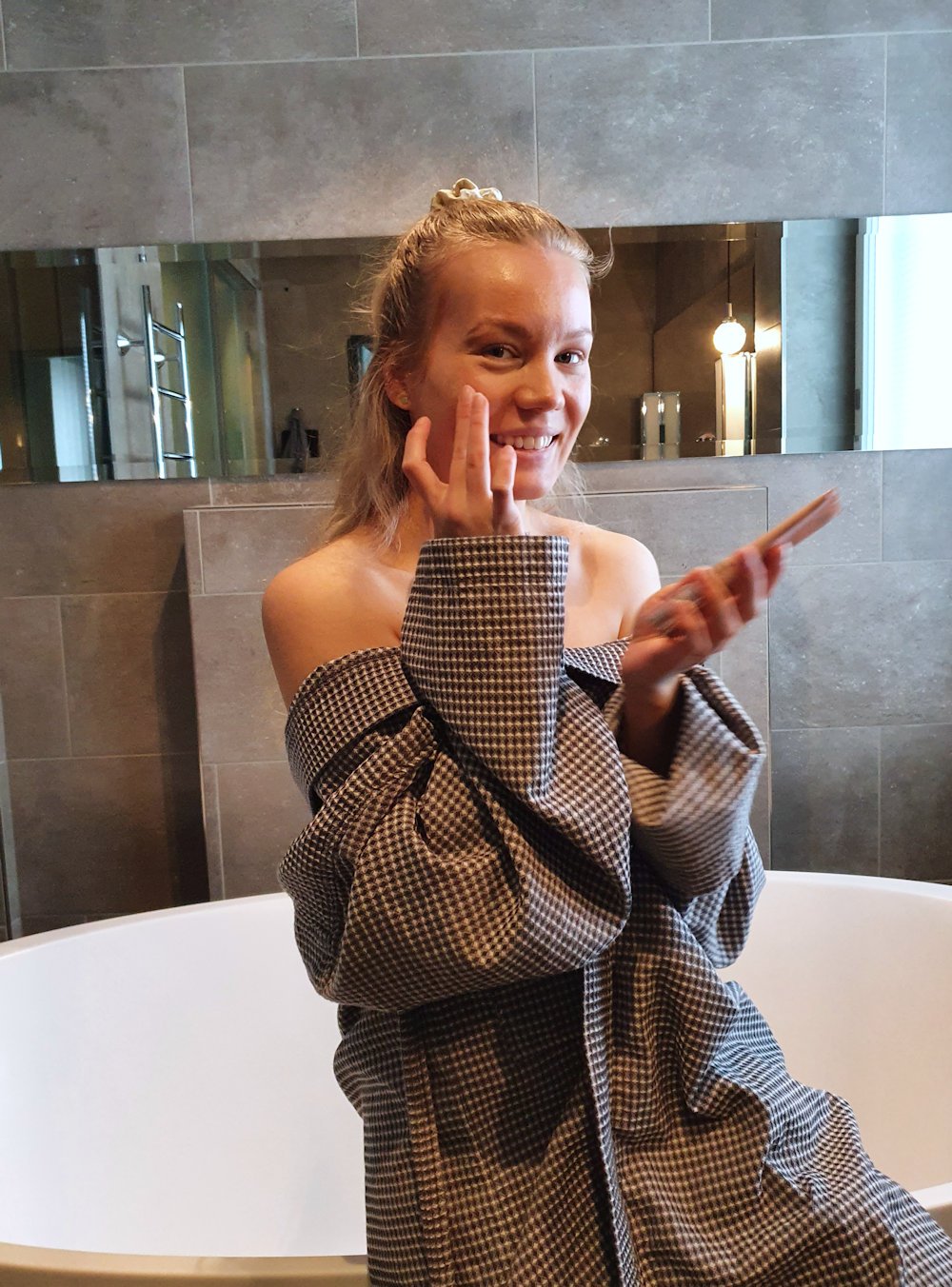 Customize your foundation for a glowy finish
If you've been following my Instagram stories, you might have seen me customize my foundation. One of the best products to do that is Vita Liberata's beauty blur. If you're looking for more hydration, glow and a lighter consistency – you should try mixing beauty blur to your foundation.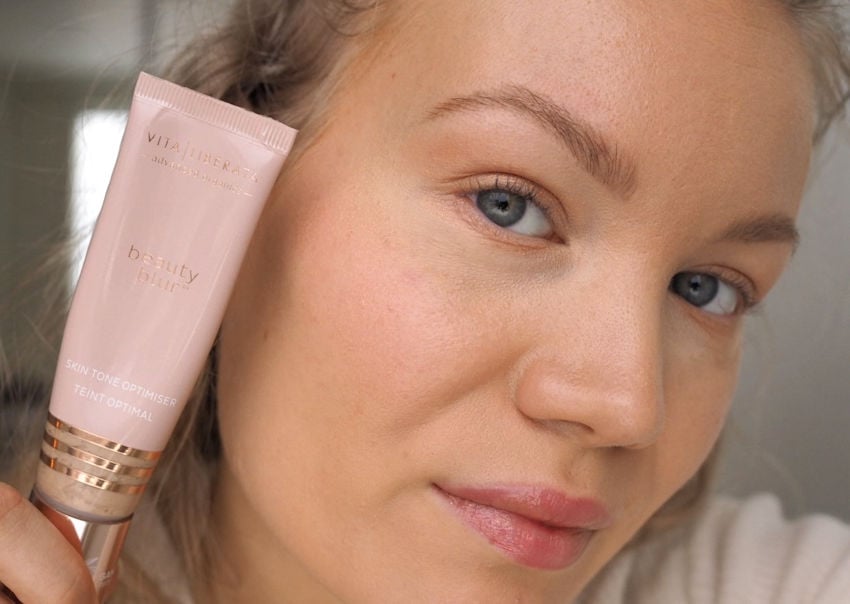 Vita Liberata beauty blur
Beauty blur is super versatile. It can be used as a primer, you can mix it with your foundation or use it as a subtle highlight. It's also moisturizing, which is exactly what my skin needs in winter.
On no makeup days I like to wear it just on its own. It has some tint so it evens out the skin tone and gives a beautiful glow. But I really love it together with my foundations. I make it so that my foundation has either half or one third of beauty blur mixed with it. It depends of the foundation. If I have a matte foundation, I can mix half. If it's more of a glowy foundation, one third is enough.
Using a glow product all over the face might sound crazy, but it actually looks quite natural. Having an overall glow to the face makes your skin radiant, like it's glowing from within.
There are 3 shades available. There's also the Sunless Glow version, which has self tan in it.
Shop:
*Vita Liberata beauty blur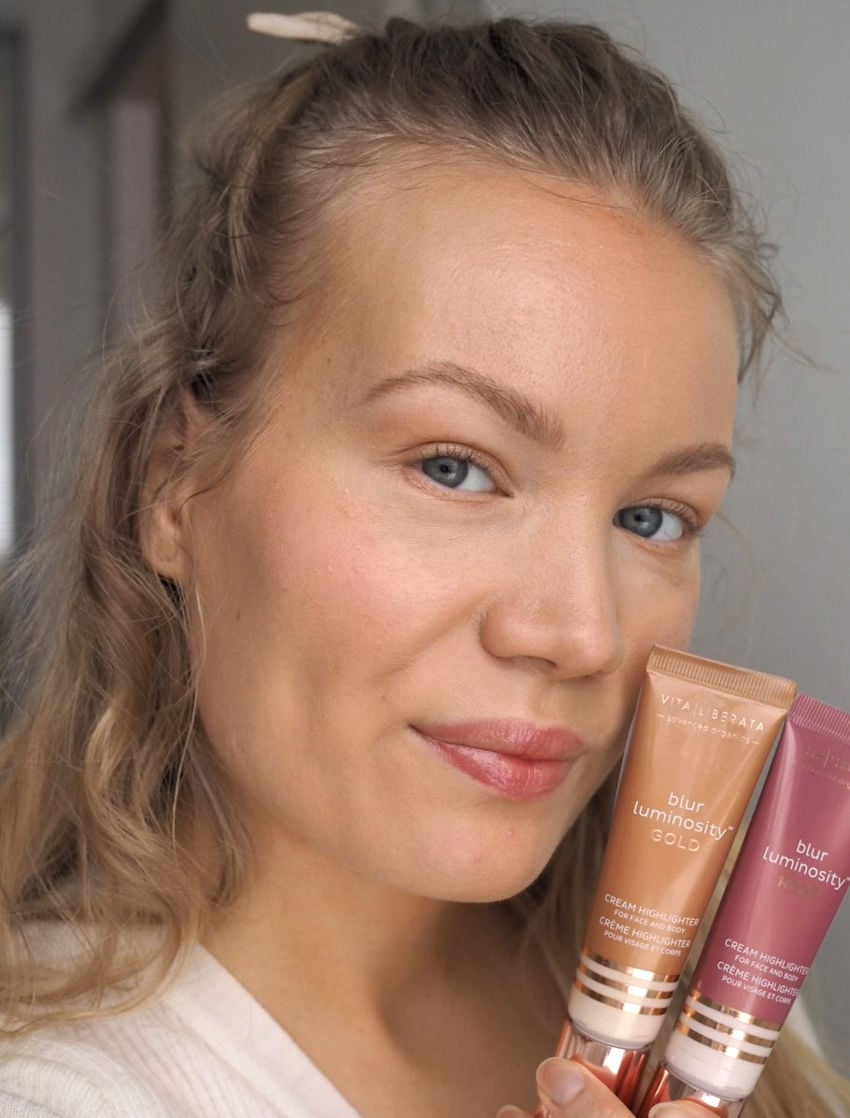 Vita Liberata blur luminosity highlighters – Rose & Gold
Once I have my tan on and my radiant base done, I like to finish off my look with a highlighter.
If you have any texture or skin issues, you probably know that highlighters can be tricky. But that's where cream products come in. Vita Liberata's luminosity highlighter comes in two pretty colors – rose and gold. I would safely recommend these highlighters to all skin types, because they apply smoothly on the skin and don't enhance skin texture.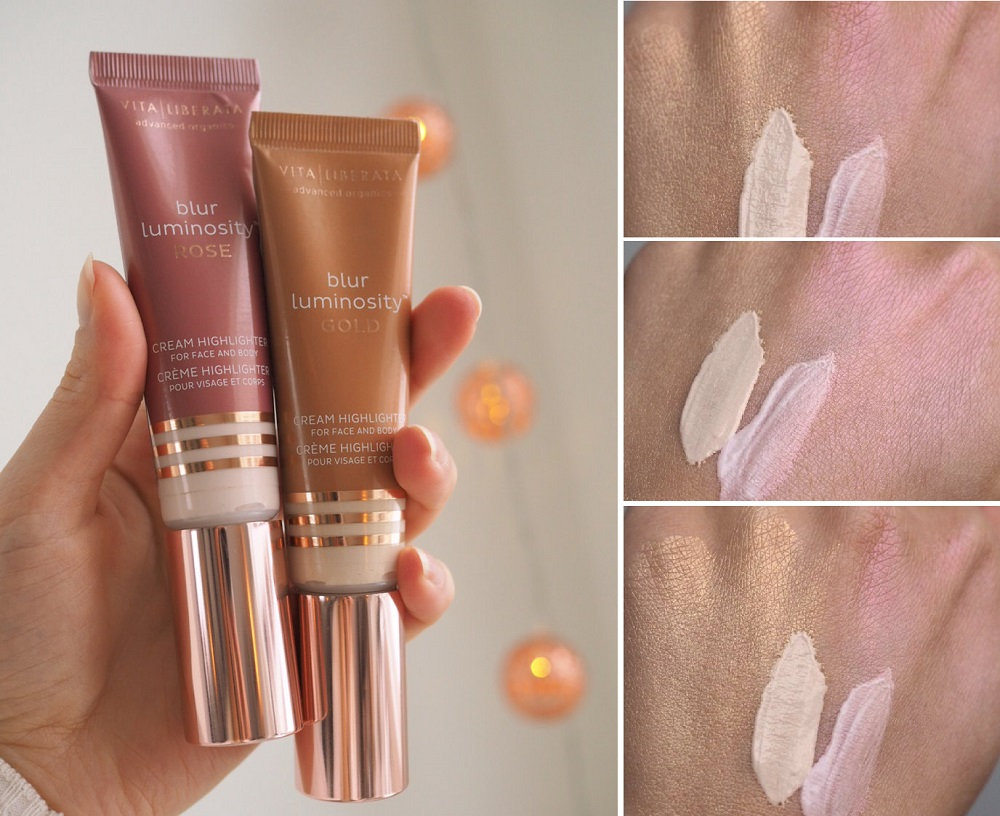 The cream highlighters are packed with moisturizing ingredients such as squalane and shea butter. They reflect light beautifully and the colors are pretty and nuanced. The cream comes out of the tube quite white, but once you start blending the gorgeous color unfolds.
I usually apply these on the cheekbones, bridge of my nose and cupid's bow. They also work on the lids for a quick look and they look beautiful on the body as well. I have a feeling I will be using the gold highlighter on my body a lot in summer.
Shop:
*Vita Liberata Luminosity Highlighter, Rose
*Vita Liberata Luminosity Highlighter, Gold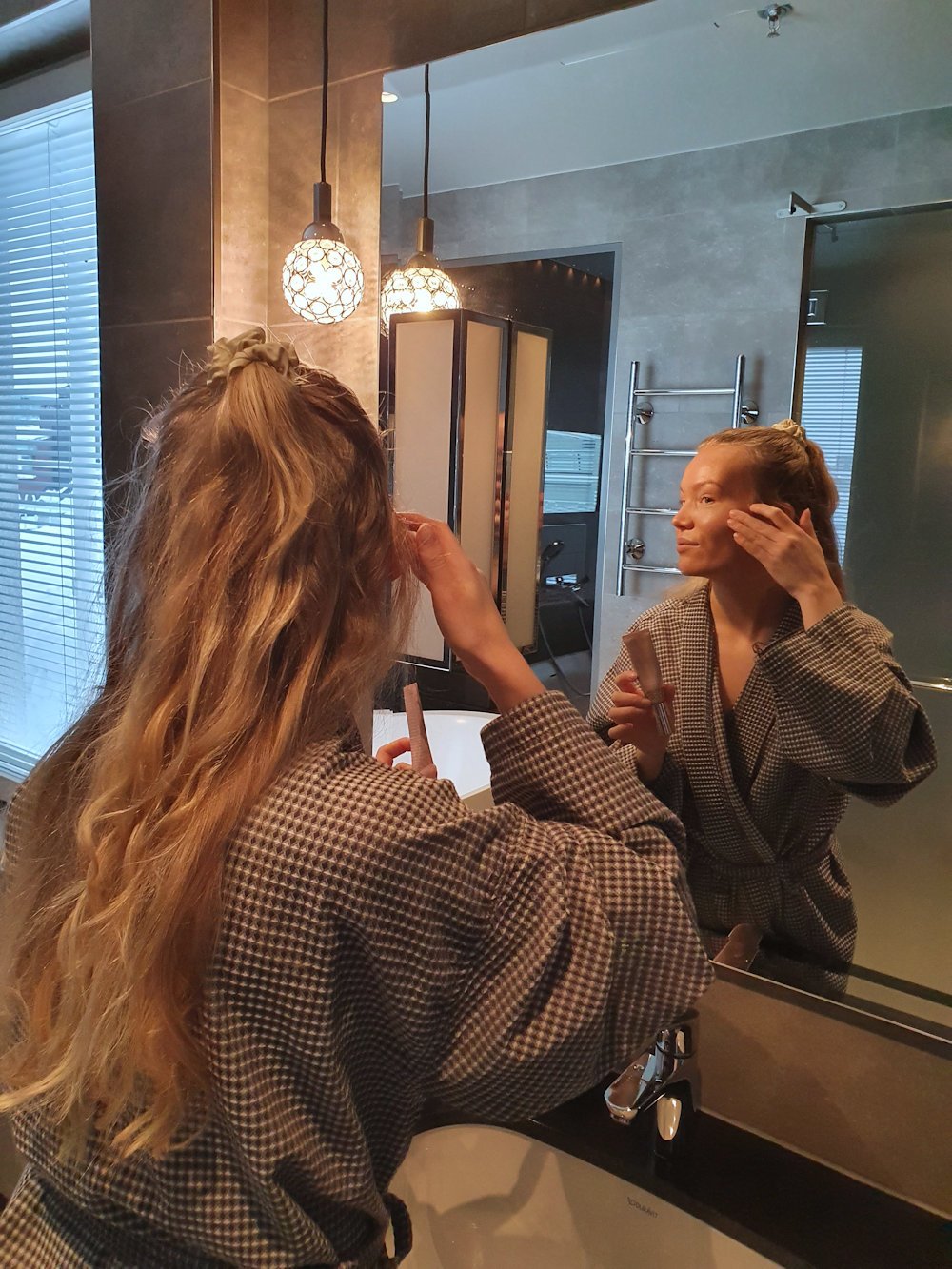 All in all I'm so excited about these products and the glow they give me. Have you tried them yet?
Shop the products:
*Vita Liberata products  (oletkaunis.fi)