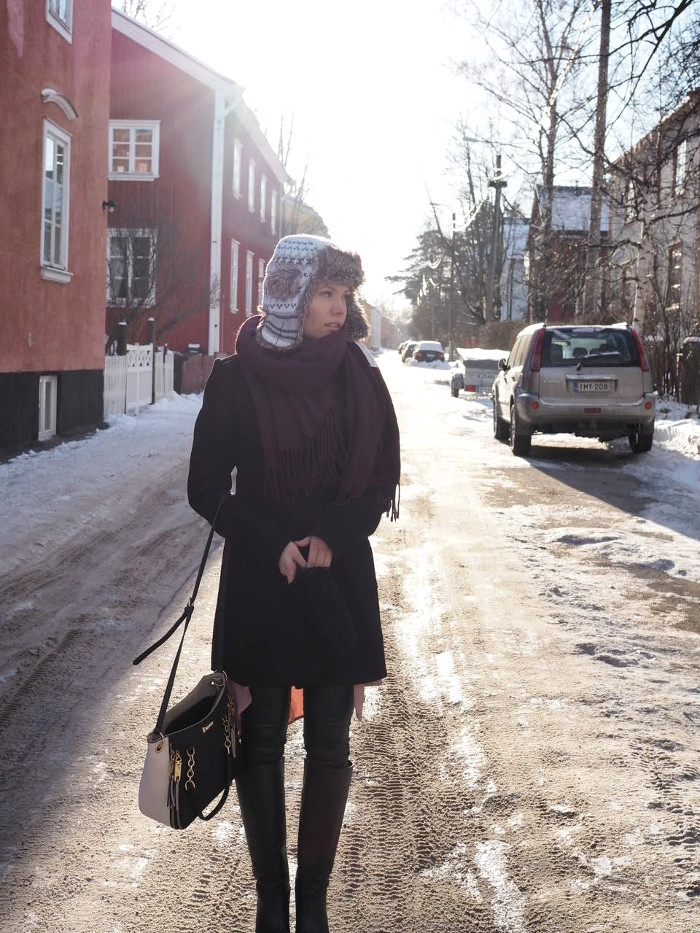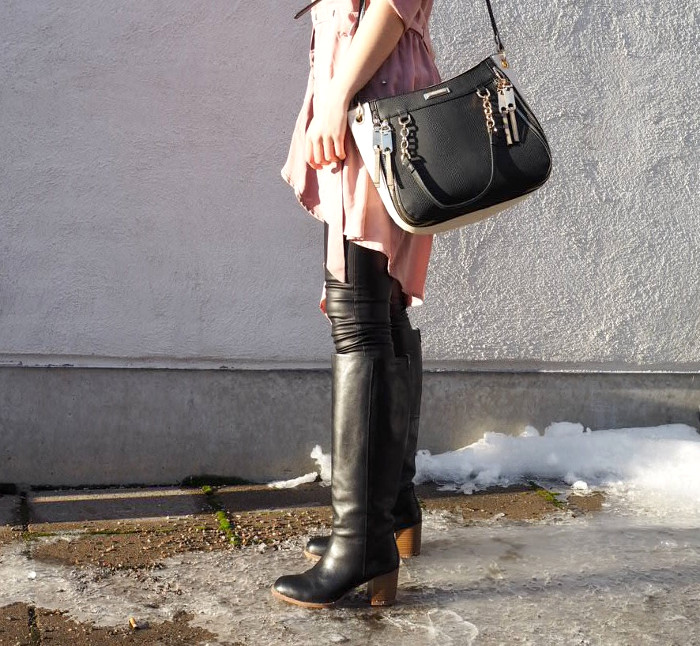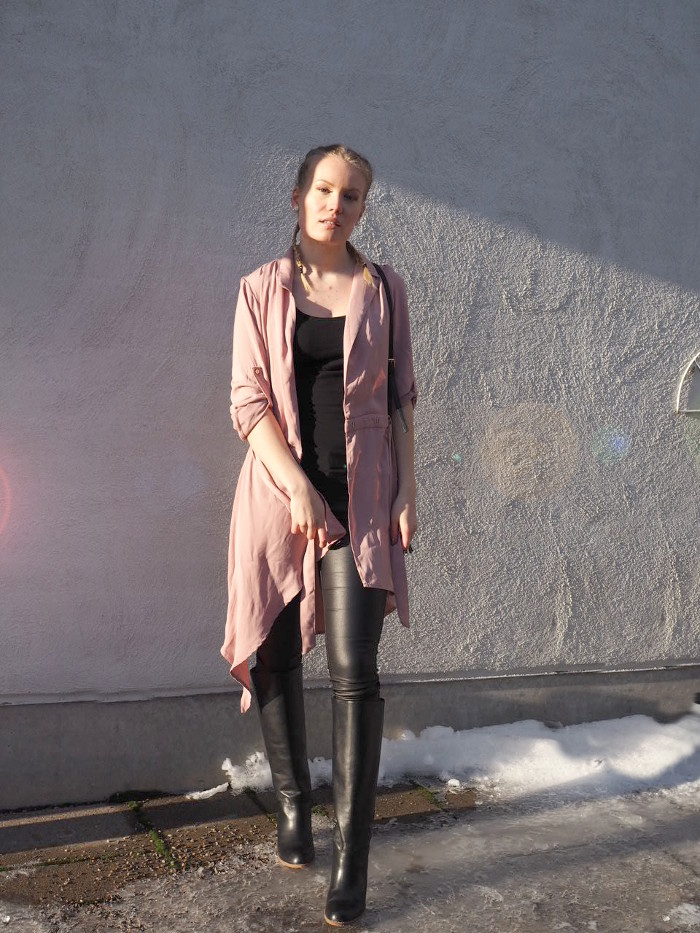 Vagabond Anna Boots – Runaway shirt dress (both from Zadaa) – River Island Bag
I've been living in my new shirt dress this whole week. I've also been obsessing over these new boots and I refuse to admit that they resemble horse riding boots.
Though, I've already ridden pretty fast to the weekend and finding it hard to concentrate on work today.
I've been waiting for this weekend, because it's a special one. I'm smiling just writing that now. Our friends from Amsterdam are visiting and we have dinner plans for today. Also, my best friend came from Australia and she is here (and we'll hang out either tonight or tomorrow)! Helsinki has apparently been the city to fly to this week, although it's freezing cold. And on top of having all these awesome people here, we have a party planned for tomorrow. My sister is moving to Italy and we are having her send-off party at our place. Last night we actually baked for the party – and it was as hilarious as one could expect – when two Takkula sisters are in the kitchen. Not all of us born with the natural talent of operating in the kitchen smoothly.
So, I'm off to enjoy my weekend with friends and family. I wish you a great weekend as well!