I like to write about my real life here every once in a while, even though those are not the most popular posts. I contemplated on this text quite a bit though, because the honest answer to "how are you" is not instagrammable or funny. (Or maybe with my twisted humor it is.)
I was planning on writing about my holiday, but I couldn't write about it without first telling you how it is. How much I needed a break. How much I needed to get away –  even for just a while – and be in Lapland and stare at the most beautiful starry sky I've ever seen.
It feels as though this year has been just cancer, heartbreak, serious sicknesses and bad luck. I feel like for a few times already I've said aloud something like "if x happens, I don't know how I'll manage, I can't take it".  And then it happens and I manage. Somehow.
When the latest bad news hit me, I almost started laughing. It's like, okay 2020, bring it on.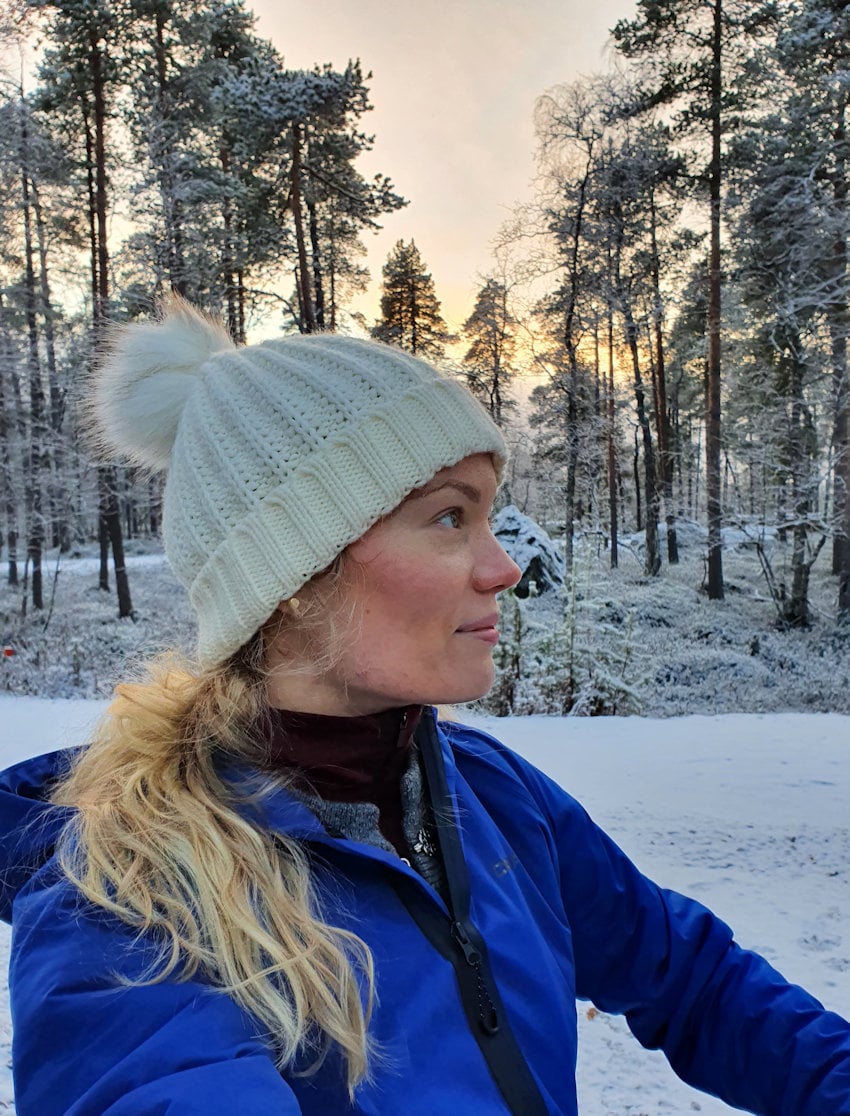 A little holiday in Lapland
Every time I visit Lapland, I fall a bit more in love with it. I feel a bit more rested now and I'm really thankful for the new experiences. And just the fact that we could go, even with the corona.
And when it comes to that – we had less human contacts there than we have here in Helsinki. Obviously we were at our own cottage very social distanced and the hotels we stayed at were basically empty. And the restaurants we ate at (just 2 restaurant, otherwise we had take away or cooked) were also being careful so we were not close to people at any time.
The anxiety of all the bad news didn't fully disappear while I was eating a three course meal in the restaurant of the year, or looking outside our beautiful hotel suite. But I still enjoyed those moments. I'm still at awe when I think about the menu in Aanaar and for example the mushroom ice cream I had. I tasted things I've never tasted before and saw scenery I've never seen before.
By the way – did you know that one of the ways to handle anxiety is to eat something and really focus on how it tastes?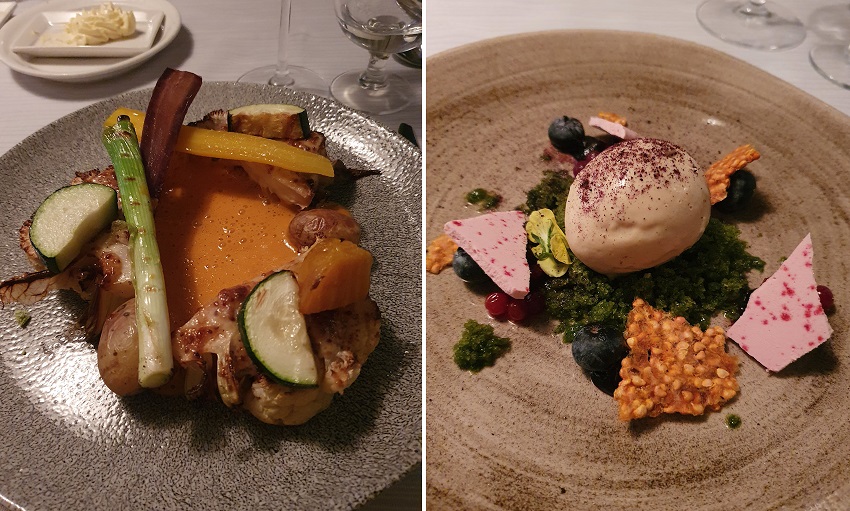 Northern Lapland is a totally different world to where I live. I felt so small climbing to a fjeld and looking at the endless trees and forested hills. I also felt out of breath, exhausted and freezing. When I was at the top, breathing heavy and being so so tired, I felt as though the whole year was weighing on my shoulders, not just my back pack. But once we got in the car, I felt like a winner, just a bit.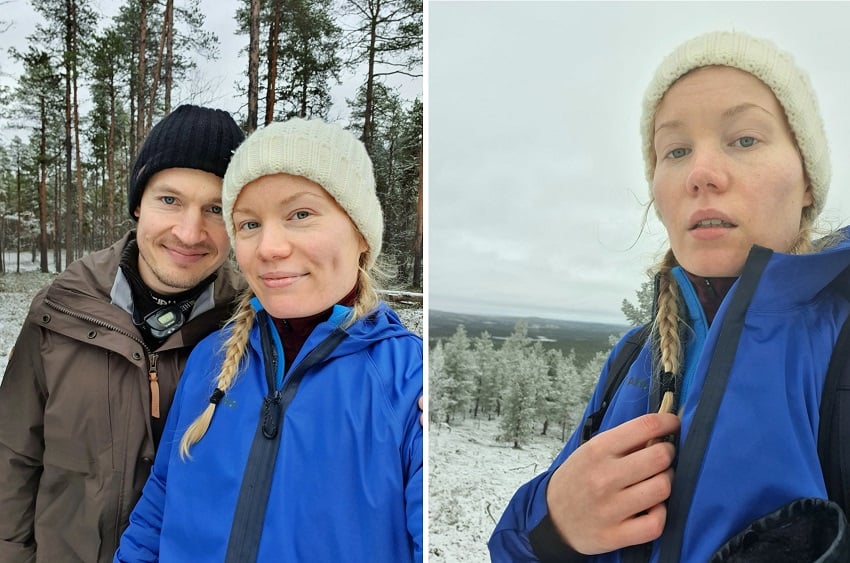 Coming home I toyed with the idea of moving to Northern Lapland one day, to be one with nature. But I guess that's more about escaping the every day life a bit. Being in a different place, seeing new things, to not think about the reality as much. Realistically I don't see myself leaving Helsinki.
What else?
–  I experienced the sleepless night of travelling in a night train in the smallest cabin ever (Helsinki – Rovaniemi). I can't recommend it. Next time we'll just drive and take a break in a hotel.
– I woke up in a dark and cozy cottage to a warm coffee and delicious breakfast. Risto's mom even baked me my own oatmeal bread! I watched 3 Christmas movies at the cottage and had two naps. Those are important on a holiday.
– I got to sleep in the aurora suite in Novaskyland hotel. I've always dreamt of staying in one of those aurora iglus, but Risto didn't love the idea. This was almost the same, as the windows were huge and we had a clear view to the sky. The suite was beautiful and everything was nice and clean.
– I saw polar bears! And beautiful owls. We visited Ranua Zoo and because there was basically no one there, we got to walk through the place safely and in peace. Fun fact: we were the only guests at the holiday cottage village there. The cottage was nice. Actually, pretty much all the hotels we stayed at were either empty or just had a few guests.
– Had a lovely city visit to Jyväskylä. We stayed at the Sokos Hotel Paviljonki and also had dinner at their restaurant, Trattoria Aukio. Food was great and the customer service impeccable.
– Got back home and had a small Halloween party for four. My last minute look was Harley Quinn. Next year I want to do it again properly. I feel like I missed a lot of makeup fun this year, because I've been so tired. Next year I really want to do more looks.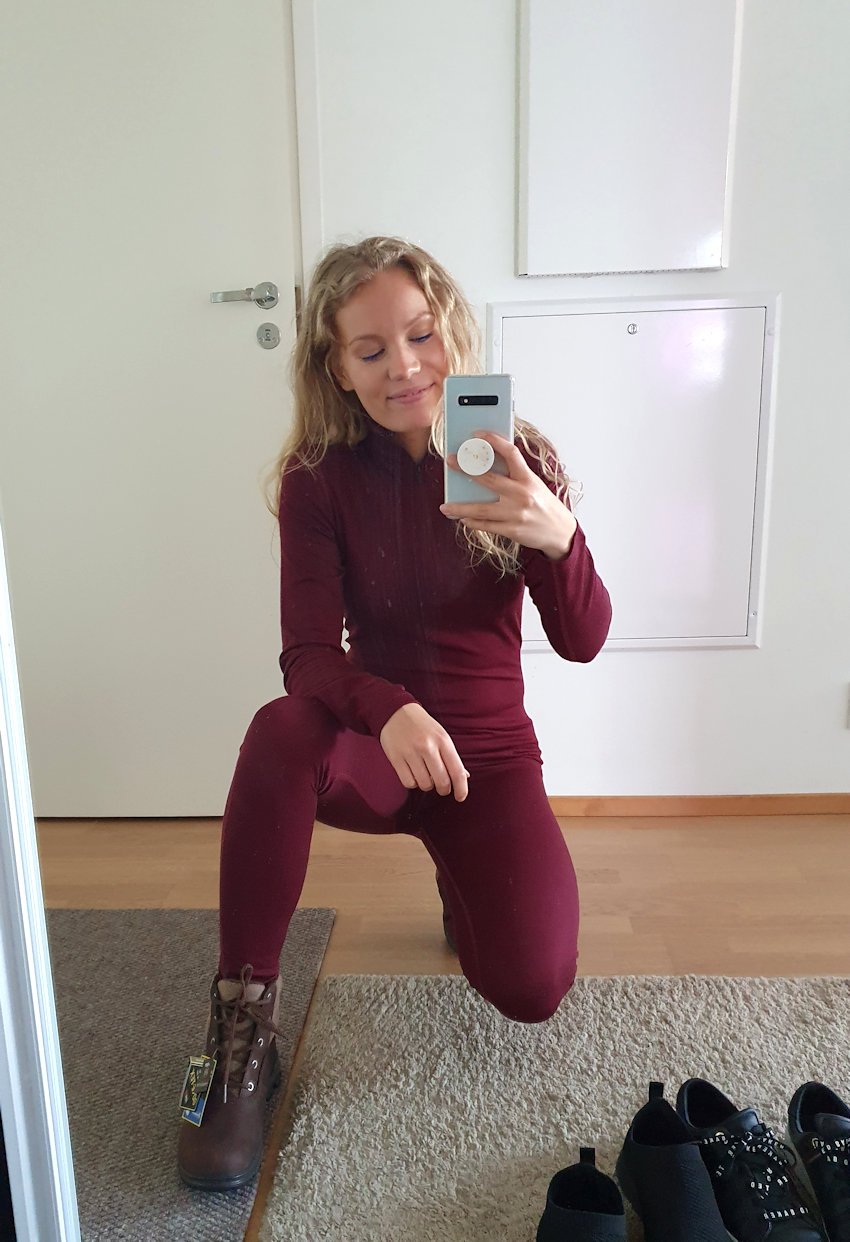 Life is also about finding happiness in the smallest of places
All in all I had a lovely holiday and life is not totally bad. This year has also been about comforting hugs, big laughs with friends, some good news, lots of movies, growth and finding happiness in the smallest of places. I even started going to therapy again and I want to count that as a good thing. This year, more than ever, I have really had to focus to find the positives. But there are always positives – you just gotta look for them.
I have already put up the Christmas decorations and I love walking past them when fetching water and coffee from the kitchen. I find solace in them. I find solace in my routines.
The planet keeps on moving no matter what. I do too. Last year around this time I told myself: you'll get through anything. Today it feels true. Who knows what the future holds? There must be good things too. And that's the positive attitude I'm feeling today.
So that's what's up.
How are you?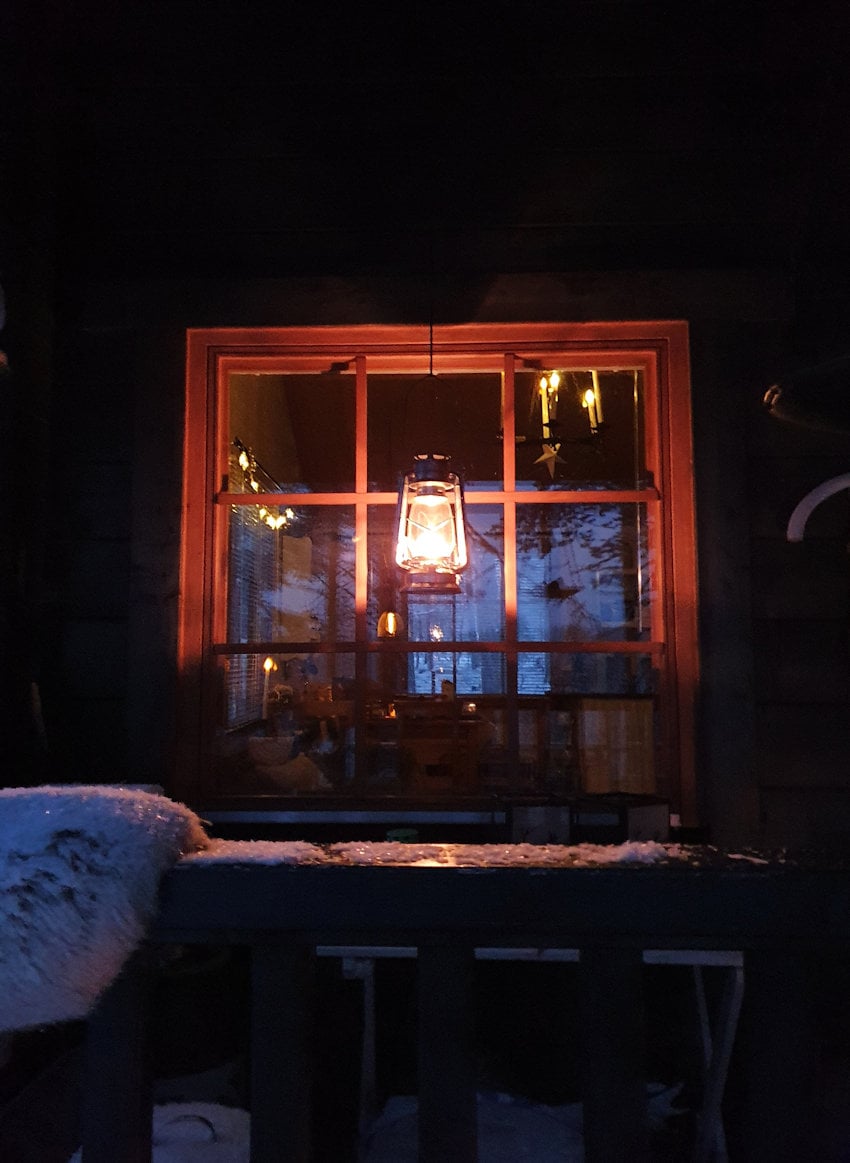 Related Posts