*adlink
Reviewing the best liquid highlight I've tried – Bareminerals BarePro Glow.
When highlight is done right, it makes you look fresh, glowy and youthful. I'm a huge fan of natural-looking highlights that just glide onto my skin and make my skin look just the right amount of wet. What I don't like is glittery or chalky highlights. Those can actually just enhance your texture so if you have  skin issues, those are not the best options.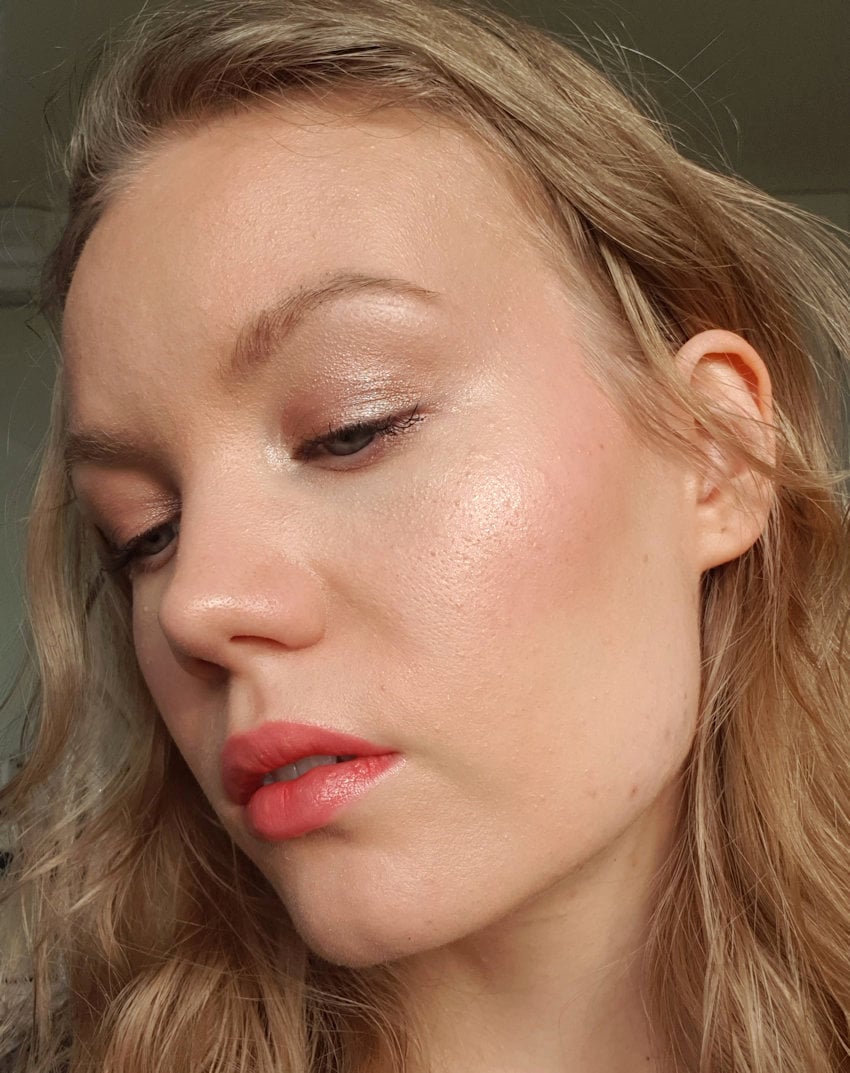 The best liquid highlight product
To me, the perfect highlighting product blends into my blush seamlessly. Bareminerals BarePro Glow does that job fantastically and that's why it's my favorite highlight at the moment. The liquid formula makes it very easy to blend just with your fingers.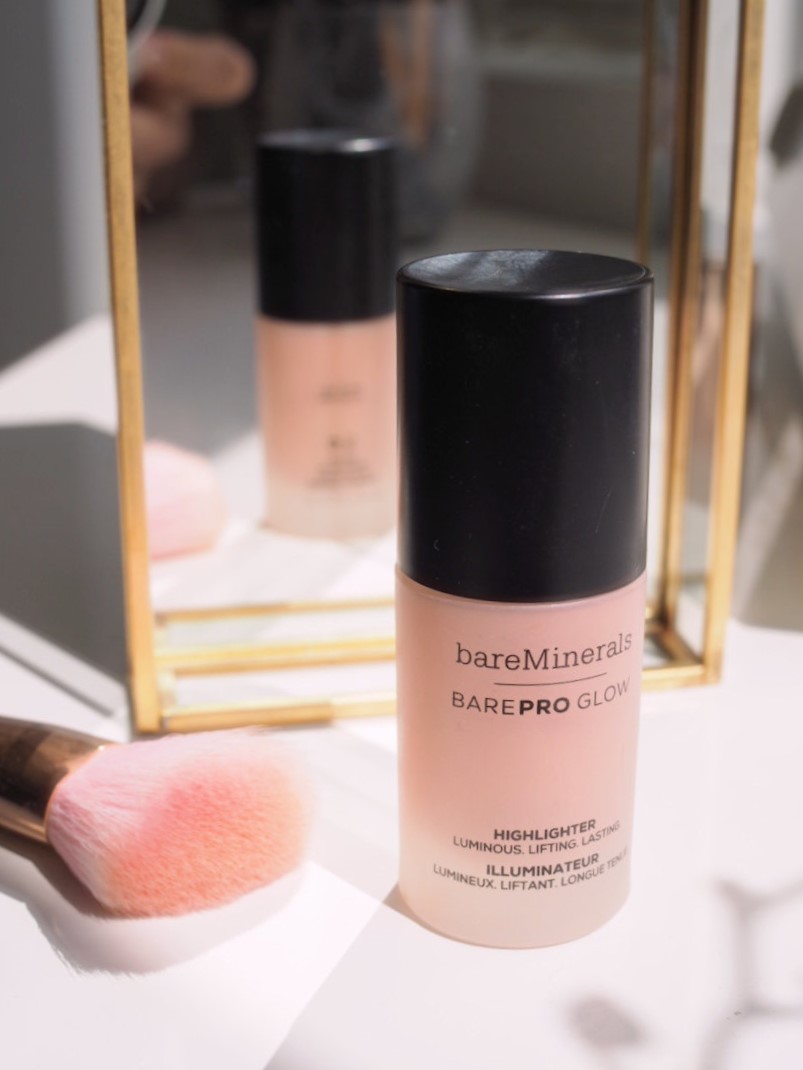 Bareminerals BareGlow Joy Highlight
BareGlow highlighter is liquid with fine shimmer and some tint. It dries down on the skin, so that it doesn't leave a sticky finish. That's important, because an actual wet cheek is not that convenient (that would be the classic hair on my lip gloss situation). It's still not one of those quickly drying products, so you have enough time to blend it into its place. This product also smooths the skin a bit, making the glow look even better.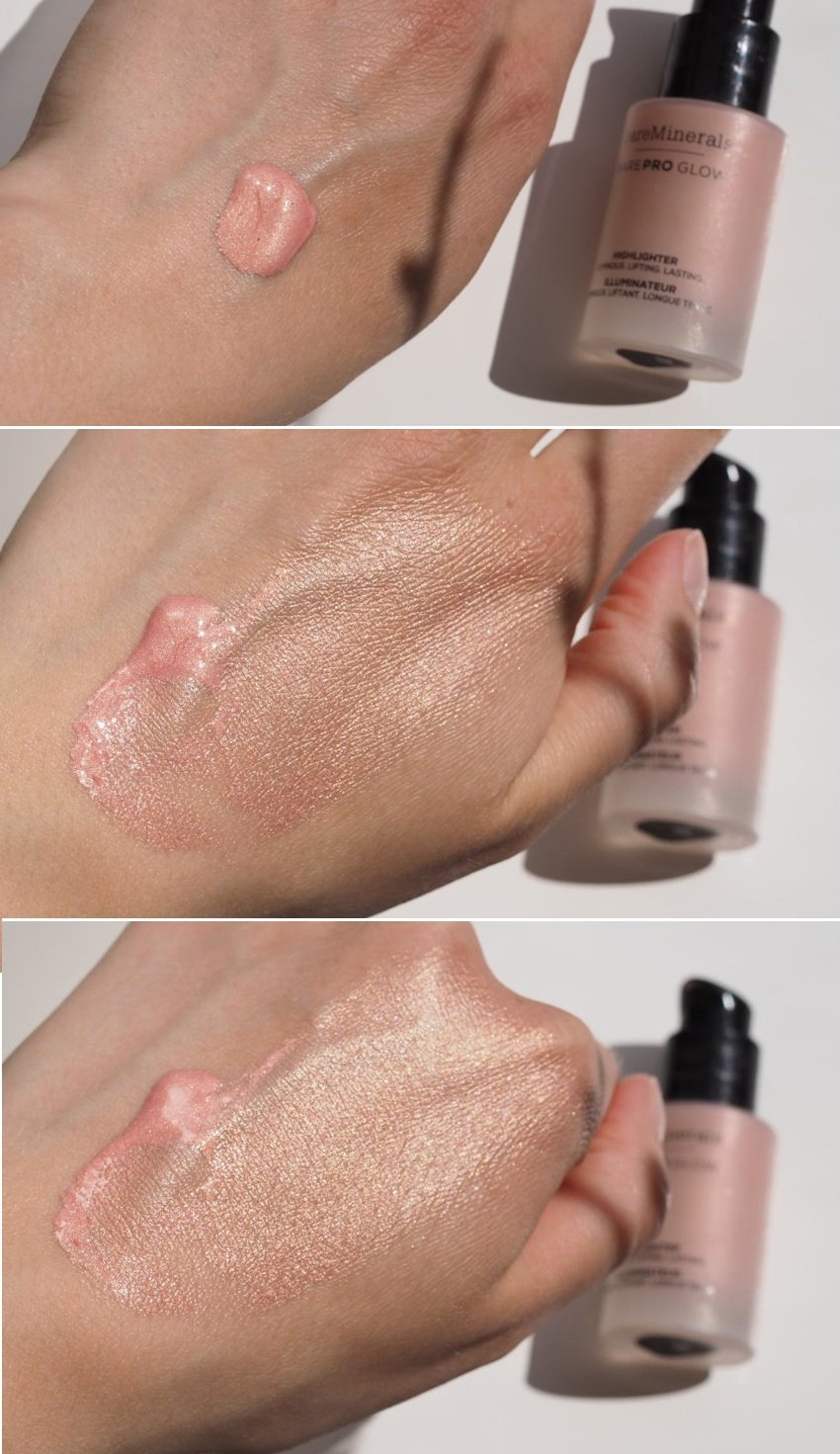 My shade is Joy, which is a beautiful mix of peach and pink. The official description of the shade is: Warm pink peach with duochrome pearls.
The shade is very unique and simply gorgeous – I can't get enough of it. It's slightly warm and very flattering on neutral, yellow or olive undertones. There are also other shades available. I would imagine Whimsy and Free would look amazing on pink undertones, since those colors are cooler.
Liquid highlights are versatile. They can be worn as highlights or mixed in with your foundation or moisturizer for an all-over glow. Since my skin is combination, I enjoy a natural glow most of the time, so I haven't really used this product all over the face. I love to use it as a highlighter and I also blend it into my blush.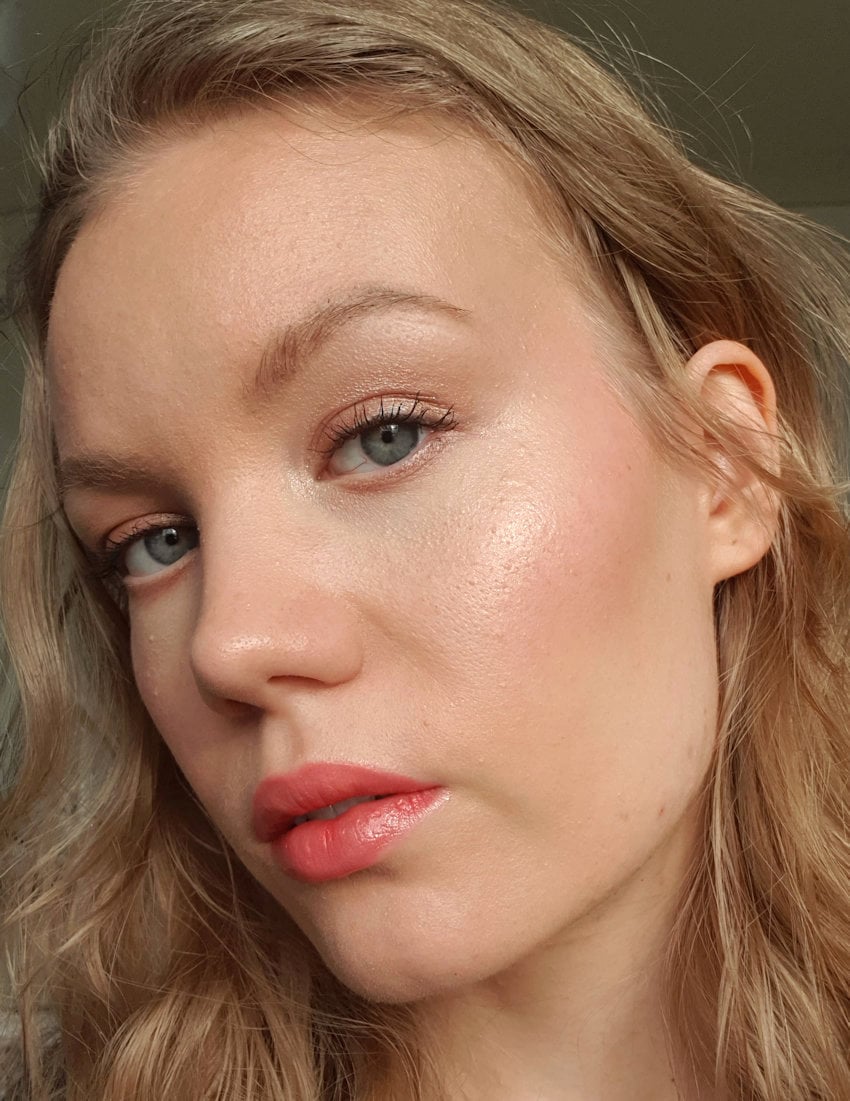 If you're looking for a highlighter that is easy to blend, smooths the skin, looks natural (yet super glowy)  – this might just be the one for you!
Shop
*Bareminerals BarePro Glow, Joy (bareminerals.com)
*Bareminerals BarePro Glow, Joy (bareminerals.co.uk)
*Bareminerals BarePro Glow, Joy (Lookfantastic)