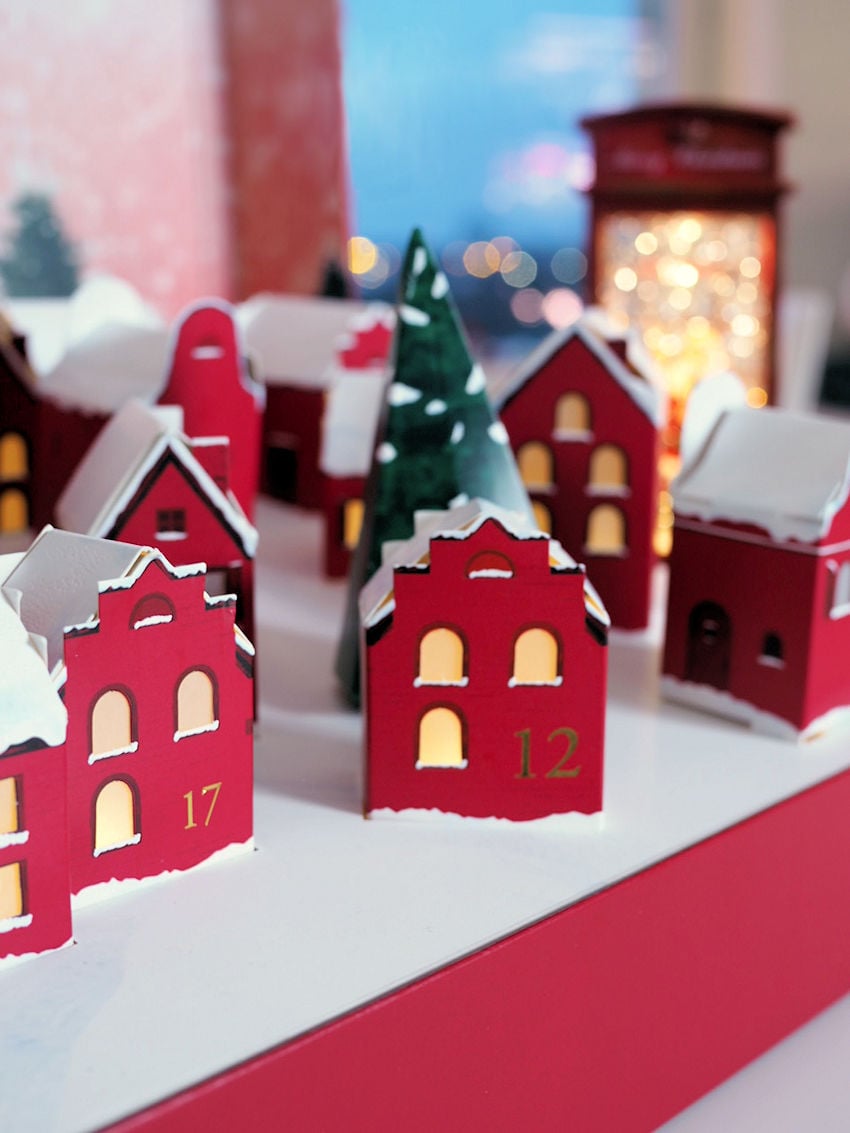 *adlink
What are the best beauty advent calendars in 2021? Here is a list of the best ones!
It's never too soon to talk about Christmas. Especially when it comes to beauty advent calendars. Listing the very best is a task I take very seriously (and as a Christmas person I enjoy it really much). On this post you'll find the most interesting calendars from different price points. So whether it's affordable or luxury you're after, I got you covered.
Usually these beauty calendars sell out quickly, so you need to be early to get one.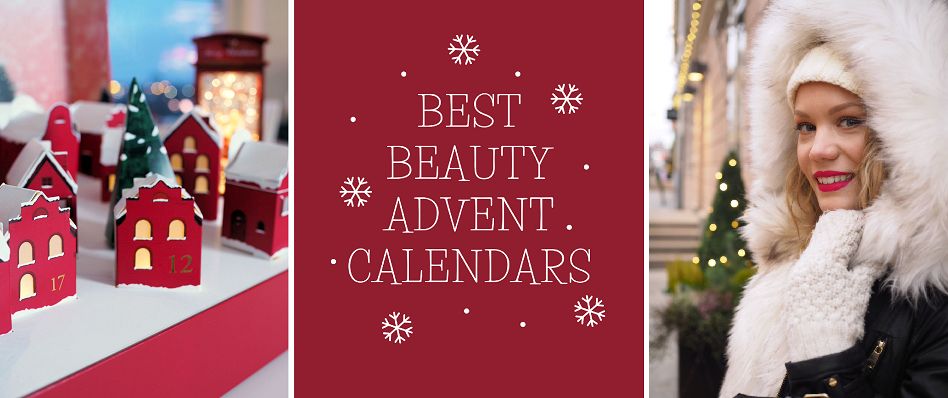 THE BEST BEAUTY ADVENT CALENDARS FOR 2021
Most stores come out with their calendars in October, so I'll update this list as new calendars come on sale.
Most sites list the contents of the calendar, so I recommend checking them out. That way you can take a peek and know what you're getting (forgetting it is a part of it so you will anyway be surprised in December).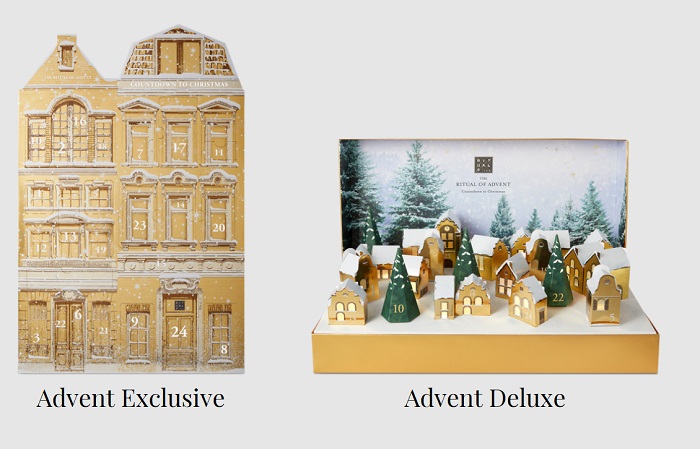 Rituals Advent Calendars 2021 (59,90€ & 89,90€)
Rituals' calendars are always at the top of my list. I've had their calendar two times now and I always recommend them to my friends as well as a "safe bet". The calendars themselves are gold this year, but similar style than before. (I'm only a little sad that my calendar from last year is red and not this gold one, heh).
The contents are also great, if you love Rituals products. You know, lovely scents, dreamy shower creams, body oils and lotions and much more. They add that bit of luxury in your every day products.
I think both the contents are great – though you get a bit more variety in the deluxe version. And obviously – the deluxe version is a whole Christmas village with added lights and everything. And you can reuse it (what I'm doing this year).
The Ritual of Advent Exclusive 59,90€ (Rituals.com)
The Ritual of Advent Deluxe 89,90€ (Rituals.com)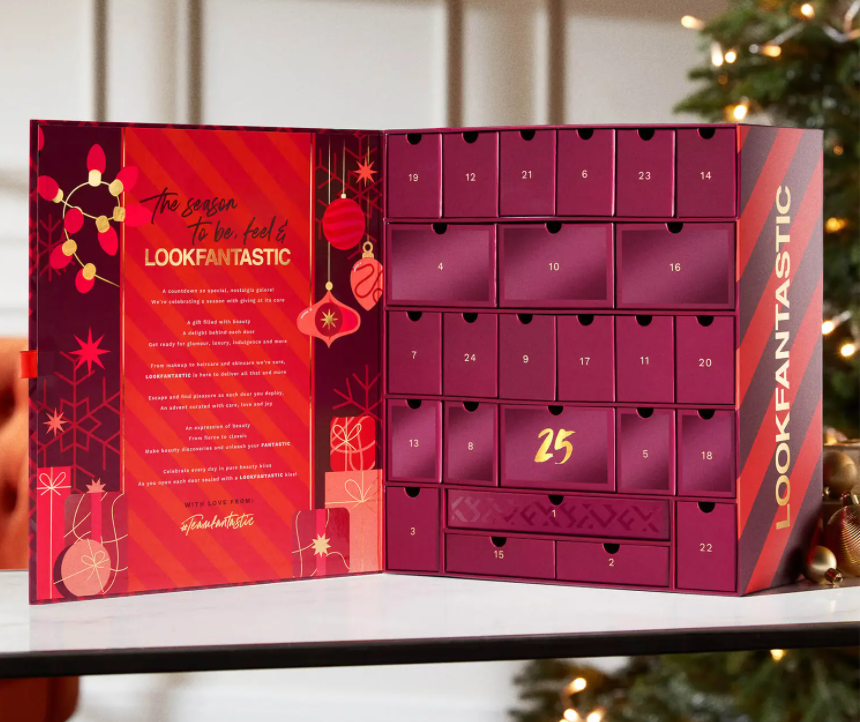 Lookfantastic Advent Calendar $115 (worth £500)
Lookfantastic's Advent Calendar is a classic, that always manages to surprise positively. I've had it three times and I've always been pleased with it. This year I'm loving the purple red style of it – and of course – the trusted selection of beauty products for body, hair and skin (including makeup). I'm happy to see brands like NARS, Illamasqua, EGF, Rituals and REN in the contents!
Shop: *Lookfantastic Advent Calendar US / *Lookfantastic Advent Calendar UK / *Lookfantastic Advent Calendar FI/EU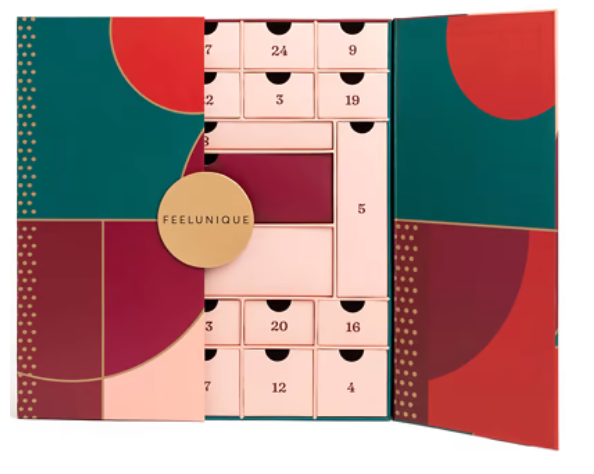 Feelunique Advent Calendar 2021 £119 (worth over £385)
Feelunique's Advent Calendar looks gorgeous this year in green and red colors. The contents are also gorgeous, especially if you like a bit of luxury in your life. As always, Feelunique's calendar contains a mix of skincare, hair & body products and makeup. The products that really excite me come from Huda Beauty, Clarins and Nuxe.
Shop: *Feelunique Advent Calendar 2021  (US) / *Feelunique Advent Calendar (EU)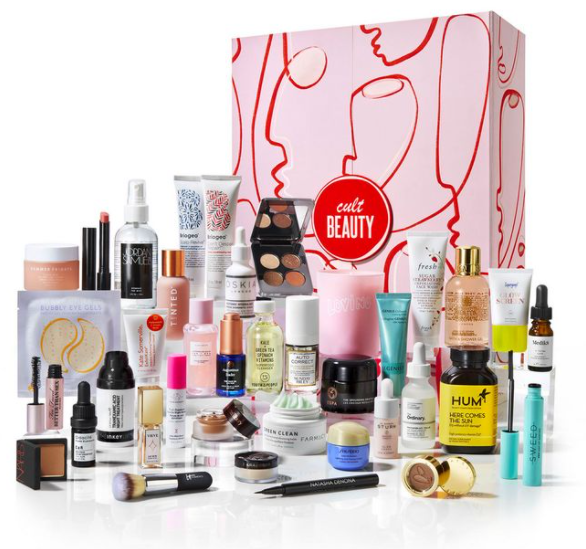 Cult Beauty Advent Calendar £215 (worth over 975£)
Cult Beauty Advent Calendar is pricy, yet it contains 38 products! This calendar is the ultimate gift – and I think you deserve it. It includes a nice variety of products, but it's mostly skincare, hair and makeup products. Brands include Briogeo, Natasha Denona, Sunday Riley, Too Faced, NARS, Charlotte Tillbury… should I keep going? These will go fast.
Sign up to waitlist now. Free worldwide shipping!
Shop: *Cult Beauty Advent Calendar

The Body Shop Advent Calendars 2021 (£55-140£)
The Body Shop always comes out with multiple calendars and they always go really fast. And it's no wonder! These calendars are suited for different budgets £55-£140 and packed with lovely TBS products.  Besides the 3 calendars sold online, there is an exclusive one sold on selected stores.
Psst! Share The Love & Joy Ultimate Calendar includes one of my all time favorite products: Drops of Youth Concentrate.
Shop: The Body Shop Advent Calendars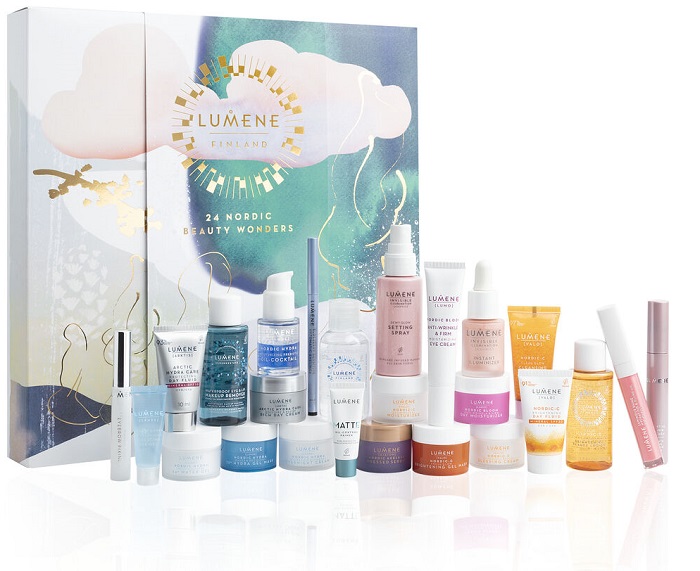 Lumene 24 Nordic Beauty Wonders 2021 Advent Calendar 89,90€
Lumene's advent calendars are always really pretty, but this year the calendar is gorgeous. It's vegan with 17 skincare products and 7 makeup products. If you're looking for fresh, glowy and well hydrated skin – this is the calendar for you.
Shop:
Lumene Nordic Beauty Wonders (Free international delivery – Lumene.com)
*Lumene Nordic Beauty Wonders (Lyko.fi)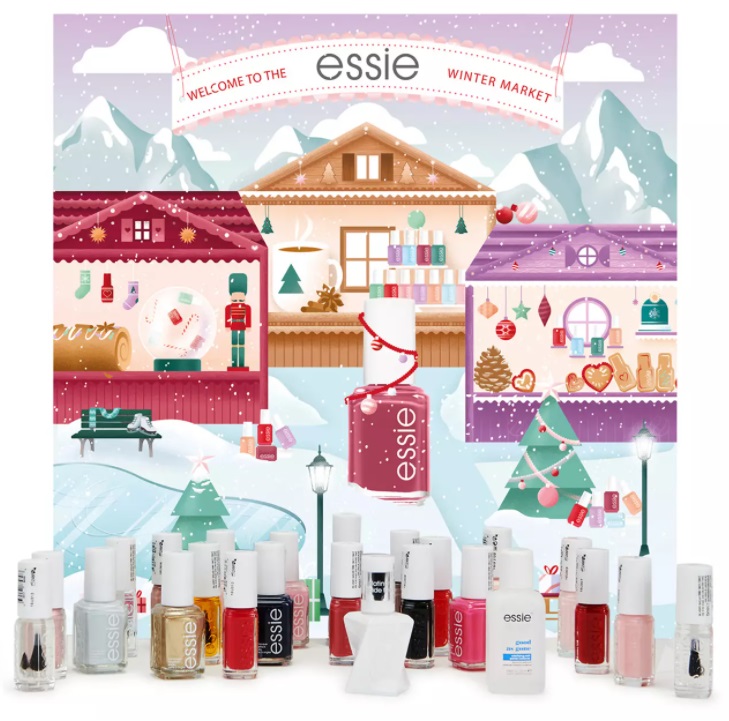 Essie 2021 Advent Calendar 88,90€
Essie makes great nail polishes. They have nice consistencies, good color payoff and they last pretty well. So if you love nail polishes (and reds and pinks are up your alley), the choice is easy.
Shop:
*Essie 2021 Advent Calendar (Coming soon at Lyko.fi)
NYX Gimme Super Stars! 24 Holiday Countdown (78,90€)
NYX makeup has great price-quality ratio, so if it's makeup you're after, here's a good one. The color theme in the makeup is brownish red, which I'm all about. This calendar contains 13 lip products, 6 eyeshadows and a few products for face.
Shop:
*NYX 24 Holiday Countdown 78,90€ (Lyko.fi)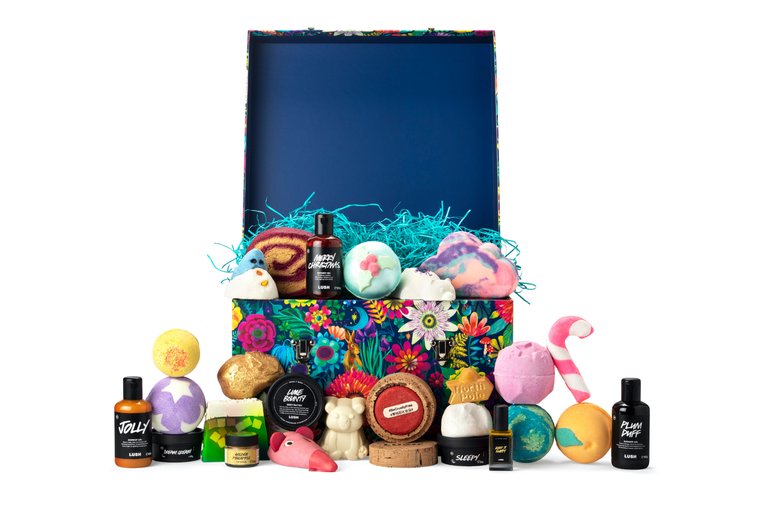 LUSH Advent Calendar 2021 £185 (only in UK)
Lush Advent Calendar is filled with all vegan products, including bath bombs, soaps, shower gels, lotions and more. There are exclusive products, so you know your calendar is special. I bet someone who enjoys scented products and has a bath tub would love this calendar. Psst! It also includes glitter.
Shop: Lush Advent Calendar 2021

THE BEST BEAUTY ADVENT CALENDARS ON A BUDGET

essence advent calendars 2021 (23,90- 30,90€)
essence has two different versions again this year: DIY & the usual. These makeup products might be affordable, but they can really surprise you with their pigment and quality!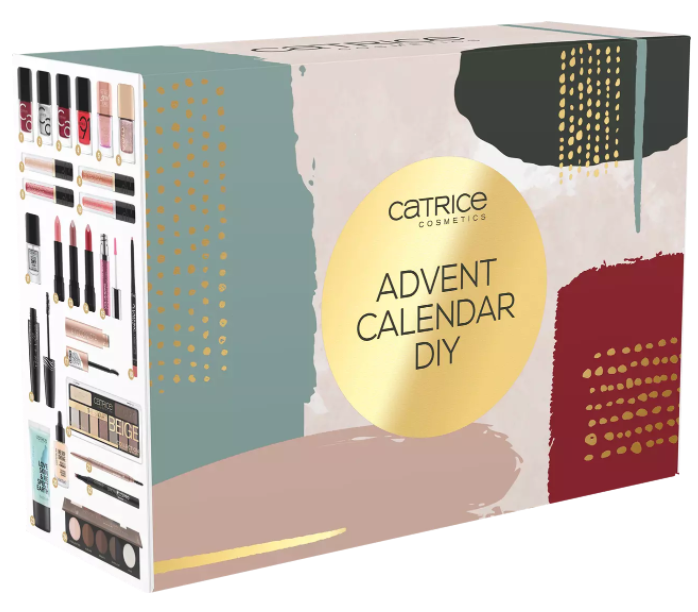 Catrice Advent Calendar DIY 2021
You'll also find some great makeup from catrice. You can wrap your gifts yourself and have a say in which day you get what. It's actually quite fun!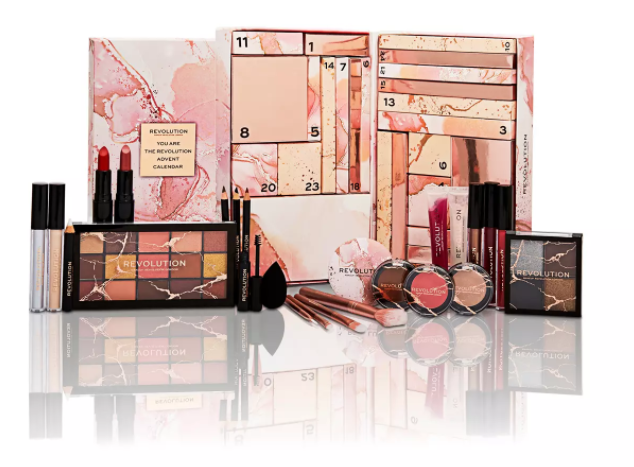 Makeup Revolution You Are The Revolution Advent calendar 2021 (59,50€)
Okay, slightly more expensive, but I love the chic packaging Makeup Revolution offers.
Finally, a quick word about chocolate calendars. We've often buy ours from  *amazon! Check out their selection!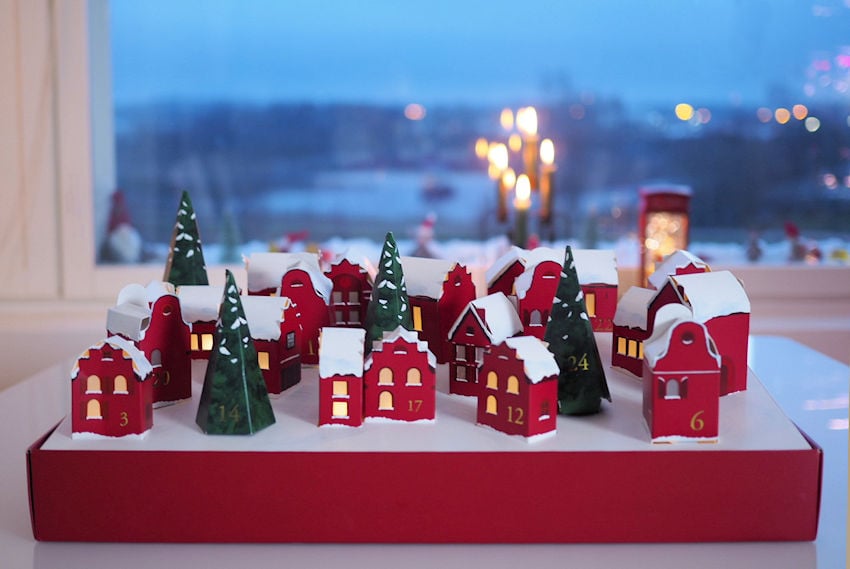 Are you getting a beauty calendar this year?