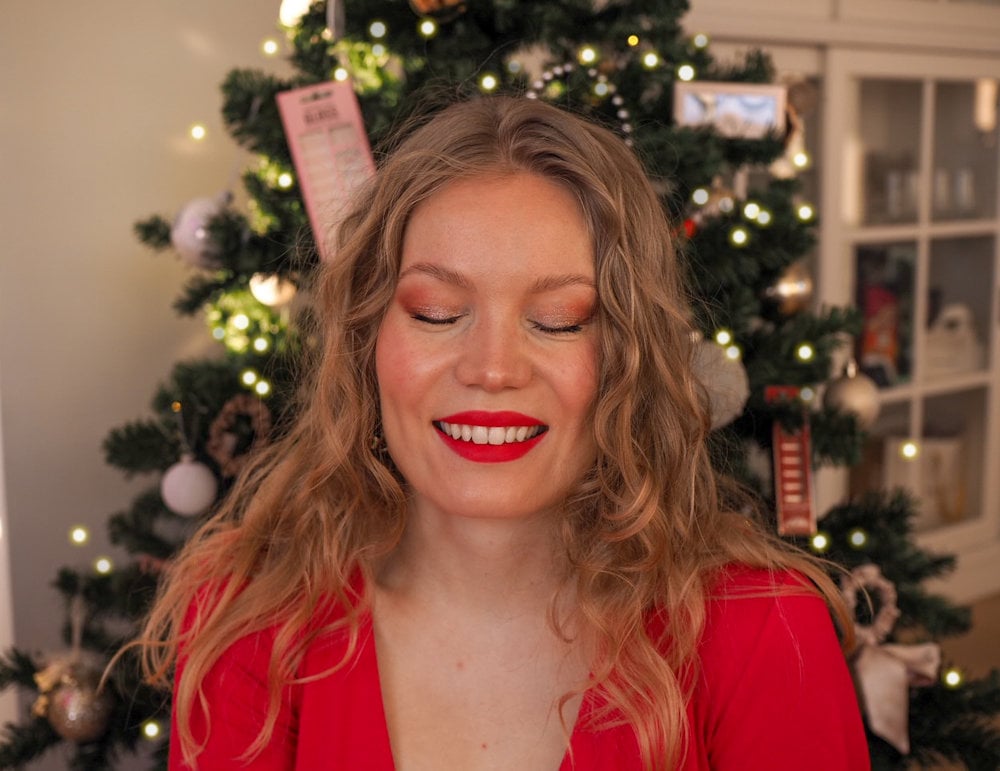 *adlink
I'm not-so-secretly excited, that every year I get to start my Christmas dreaming early, listing the best beauty advent calendars. It's a task I take seriously and look forward to every Fall.
And I know – some of you are reading this and checking the date. It's September, why on earth am I talking about Christmas? But as you may know, most beauty advent calendars are sold out on october – though luckily some are still available for longer. In my experience: when you find one you like, you should be fast.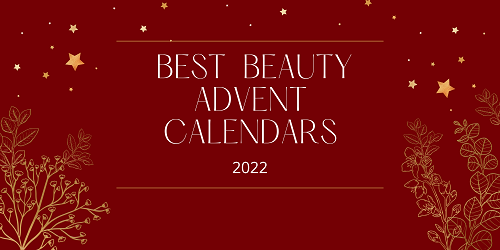 Beauty advent calendars are the ultimate Christmas gift to yourself. Who doesn't like to explore new products and brands – or possibly fill their makeup bag with things they already know they're gonna love and use?
Here are this year's best beauty calendars, including makeup, skincare, hair and body products. And once again, I've chosen calendars from different price points.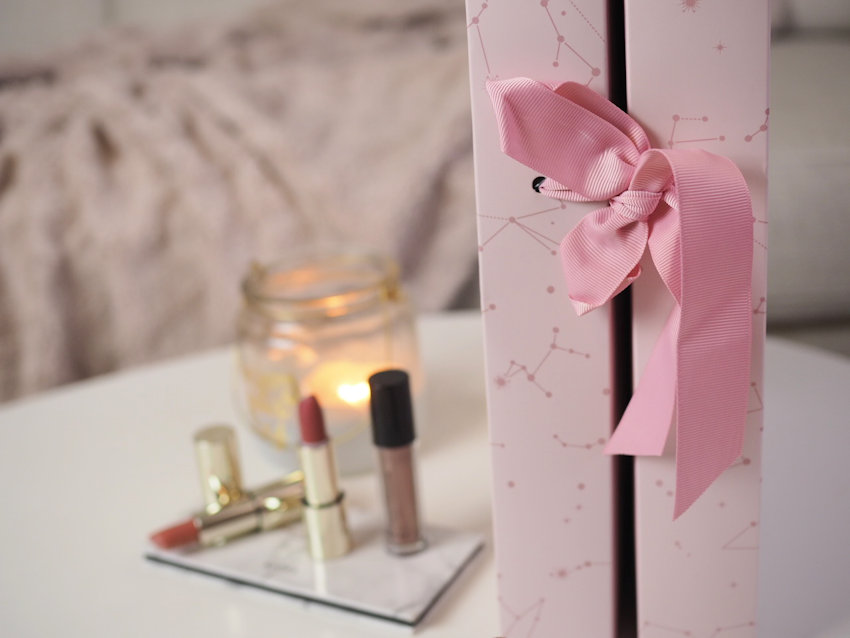 BEST BEAUTY ADVENT CALENDARS 2022
*This list will updated as new calendars come on sale!*
For most calendars, you'll find the the full contents on the site, so I recommend checking that out. Then you know what you're paying for and won't be disappointed. And then again, you won't remember it in December and will be happily surprised!

The Body Shop Advent Calendars 2022 
The Body Shop offers three calendars to choose from. These always go fast, maybe because they're quite affordable, yet they have good value.
If you're into creamy shower gels, fruity body creams, face masks and other deliciously scented beauty products, these calendars are here for you. I'm personally most drawn to the red (Box of wonders) calendar and have my eye on products like Coffee Face Mask, Camomile Cleansing Butter and Almond Milk Shower Cream.
Shop:
Box of wishes advent calendar £55 (worth £89.50)
Box of wonders advent calendar £95 (worth £159)
Box of wishes & wonders advent calendar £145 (worth £219)
*The Body Shop Advent Calendars (UK)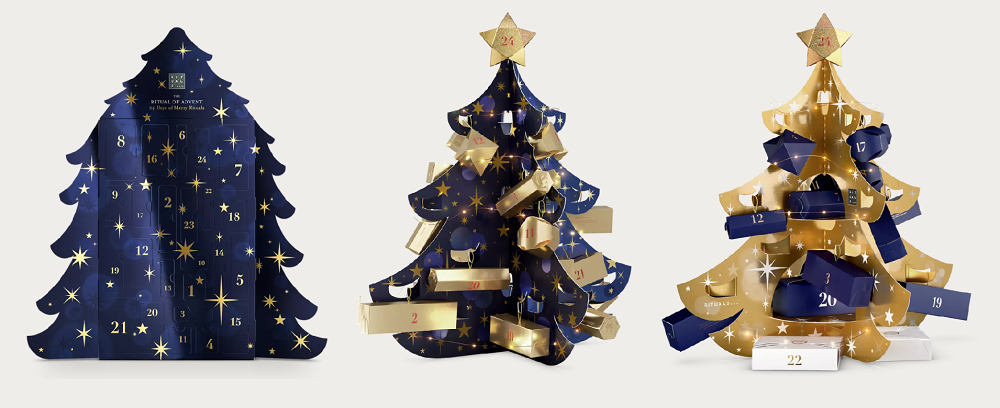 Rituals Advent Calendars 2022
Rituals have become my new beauty advent calendar favorite, because of great quality products that I know are going to use. Lovely foaming shower gels, body creams that actually do the job and some nicely scented candles. You know, the every day luxury one longs for.
This year Rituals also offers three calendars – 2D, 3D and a premium one. The 3D and premium calendars come with christmas lights (important detail as these act as your Christmas decorations). When it comes to contents, the 2D and 3D calendars have quite many similar products. You get most full-sized products in the premium calendar.
Shop:
2D Advent Calendar 76,50€ (worth 142,90€)
3D Advent Calendar 109,50€ (worth 175,90€)
Premium Advent Calendar 164,50€ (worth 274,90€)
The Ritual of Advent Rituals.com
*2D Rituals Advent Calendar 76,50€ (Lyko)
*2D Rituals Advent Calendar 76,50€ (Kicks)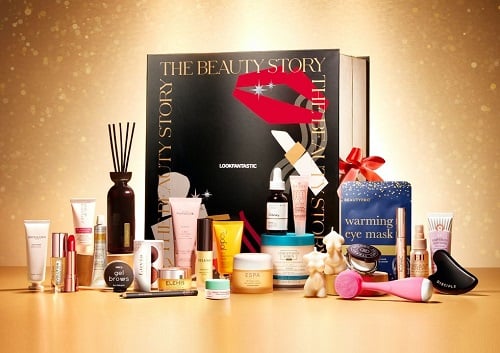 Lookfantastic Advent Calendar 2022 £95 worth over £500
If you want a variety of brands and products, Lookfantastic is a good choice. I've had it 3 times and always loved it. I feel like this year the focus is on skincare and high-end brands like Elemis, Drunk Elephant and Zelens (or maybe those are just the products that caught my eye looking at the contents). If you're into lux creams and love to try new stuff (hello face cleansing brush!), check out the lookfantastic calendar.
Shop:
*Lookfantastic
*Lookfantastic (FI)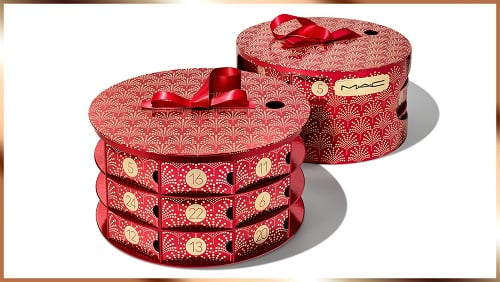 MAC Cosmetics Box of Tricks Advent Calendar £165 (worth over £400)
If you're into professional, high-quality makeup, MAC is a good choice. Bonus points for cute packaging, that is nice to keep on display.
The beautiful calendar contains 24 products, 16 full-sized products. You can expect some bestsellers (hello lipsticks and strobe cream!) as well as something new.
MAC cosmetics UK
*MAC Advent Calendar 268€ (Kicks)

By Lyko Advent Calendars
Lyko came out with 4 calendars. Me-phoria calendar contains some goodies from natural brands, a mascara from IsaDora (I've tried it, it's good!), self tan drops and glow makeup products. The 24K Calendar is a bit more expensive and in the contents I'm most drawn to Clarins lip gloss, LH Cosmetics palette and brands like RMS Beauty, Anastasia Beverly Hills and Balance me.
Lyko also has an impressive calendar for men and By Lyko calendar containing only Lyko products.
*By Lyko Me-Phoria 99€ (worth 429€)
*By Lyko 24K 249€ (worth 995€)
*By Lyko Man-datories 99€ (worth 489€)
*By Lyko Days of Bea-you-ty Calendar 79€ (worth 304€)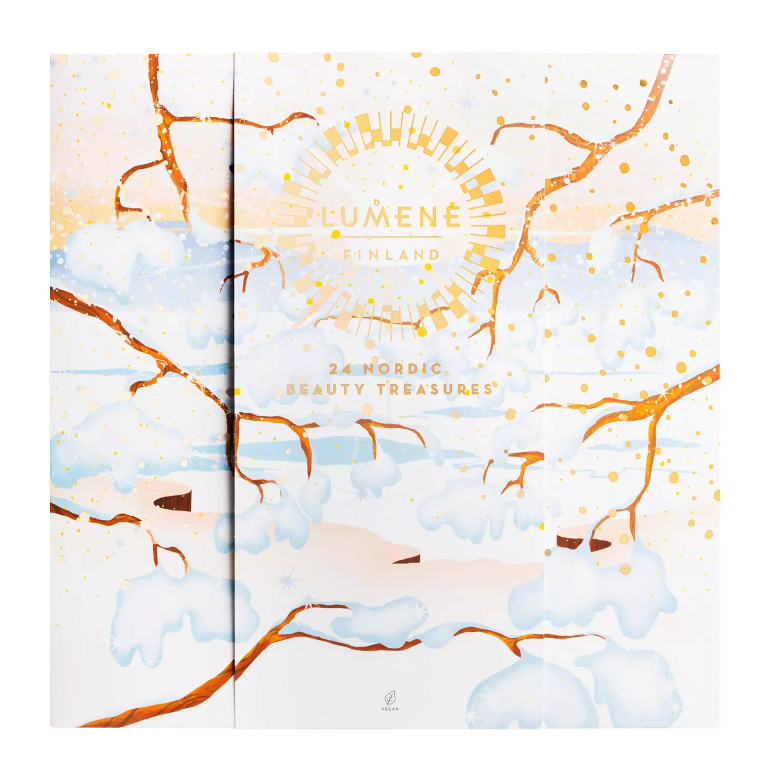 Lumene Advent Calendar (worth 215,90€)
Lumene's calendar is full of hydrating and brightening products. There are also some lovely creamy makeup products!
*Lumene Advent Calendar 88,90€ (Lyko)
*Lumene Advent Calendar 94,90€ (Kicks)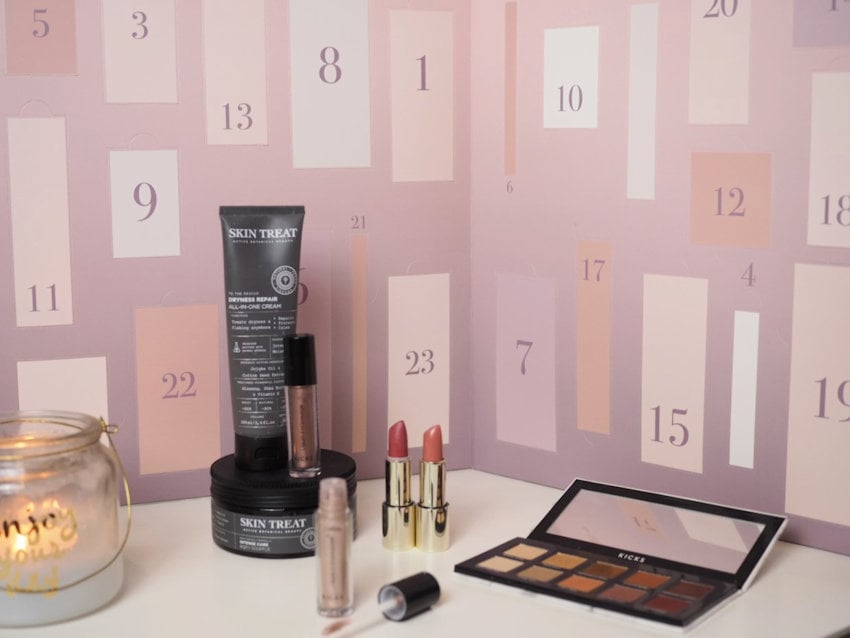 Related Posts