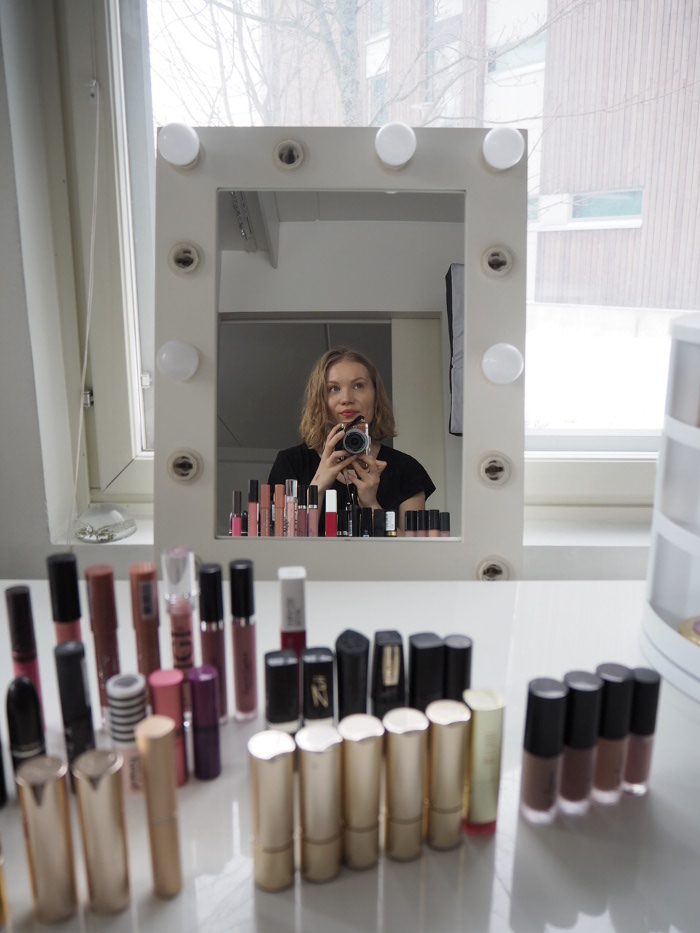 If you follow me on Instagram, you already know that I clean up my makeup department pretty often. Every month, as my friend kindly reminded me. I don't necessarily make huge changes, but I might switch up a few products and might get rid of something, that I'm not using anymore (or is getting old).
I like organizing. Keeping my favorite place clean makes sense, right? Also – those rushed mornings and new products that I tend to stack up on my table really do look messy after a day or two (okay, several days).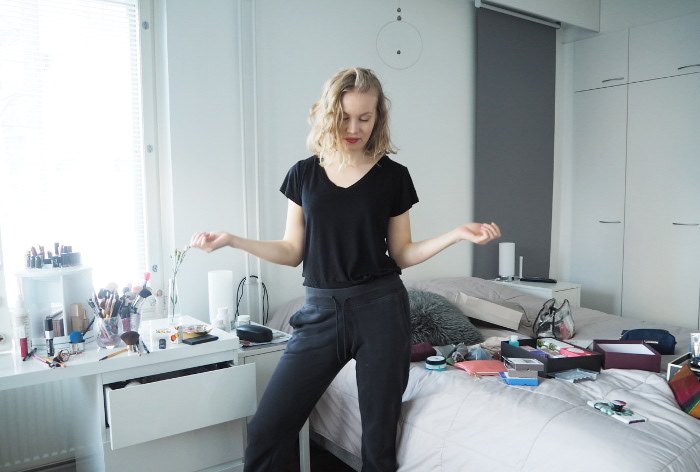 Yesterday I did some organizing again. I had to throw some old lipsticks away and I chose new products on display. I've started to store a part of my makeup in another dresser, so I also went through those boxes (what you see on the bed).
My makeup room setting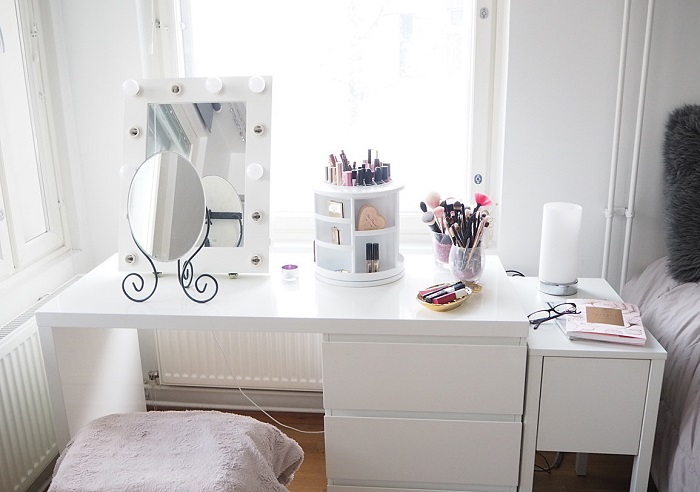 I have a special post about my vanity and makeup organization tips, where I show you exactly how I store my makeup. Not much have changed from that post, but nowadays I like to have less stuff on my table, so that my beautiful brushes and products get to shine.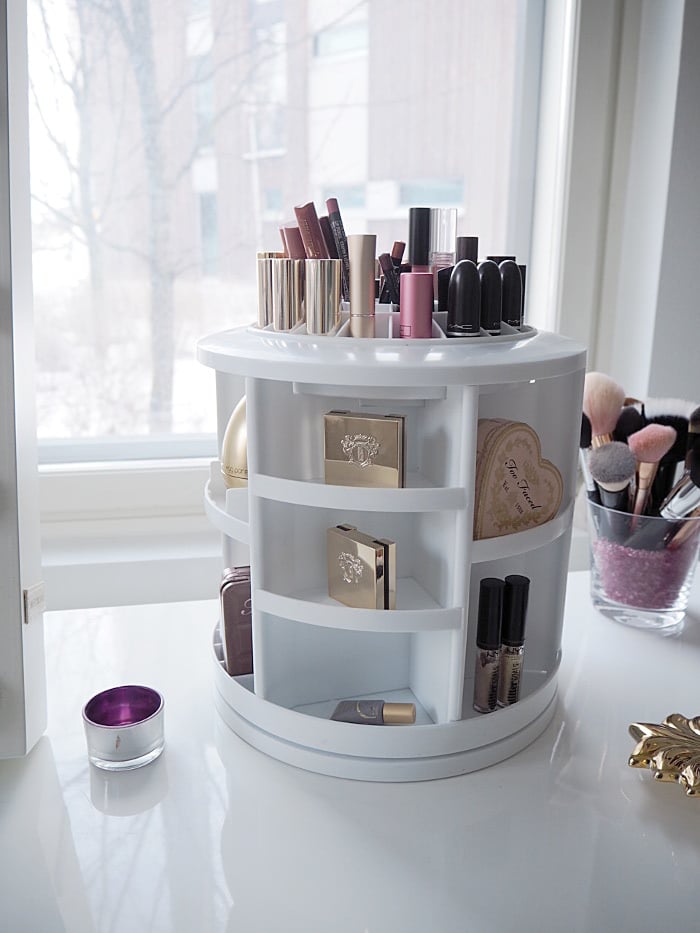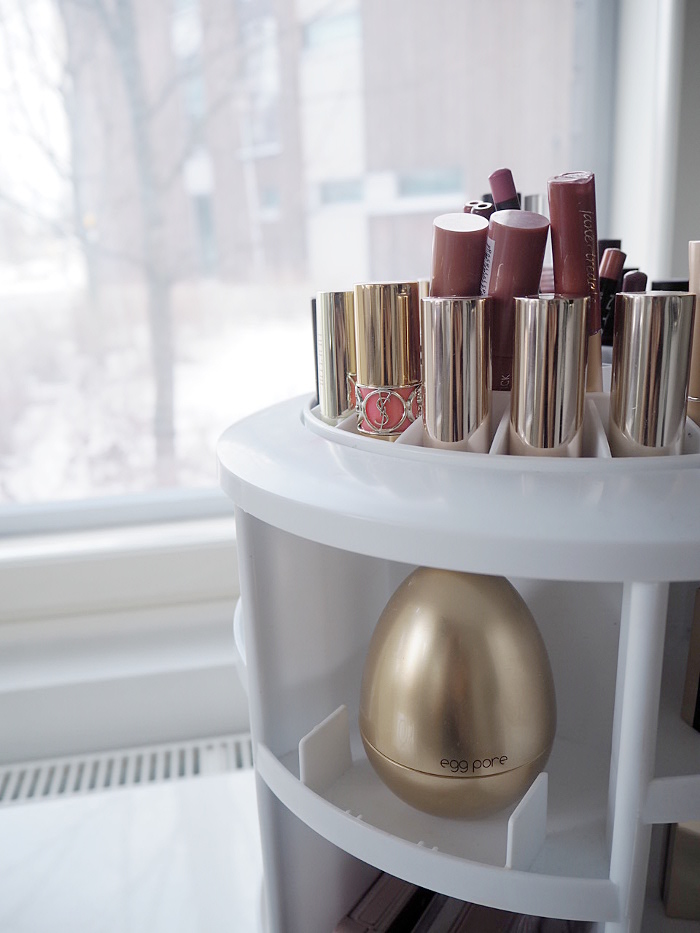 Everyone always asks about the rotating makeup organizer, so that is from amazon*. And as said, everything else is linked on my other post!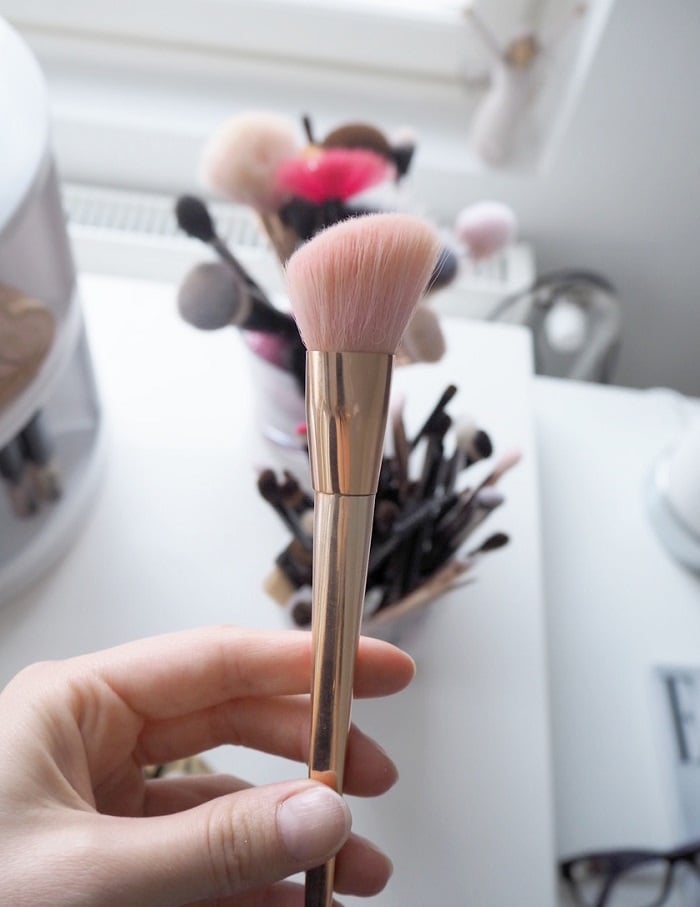 This rose gold blush brush is my favorite – and it's actually unbranded. I ordered it from amazon* as well.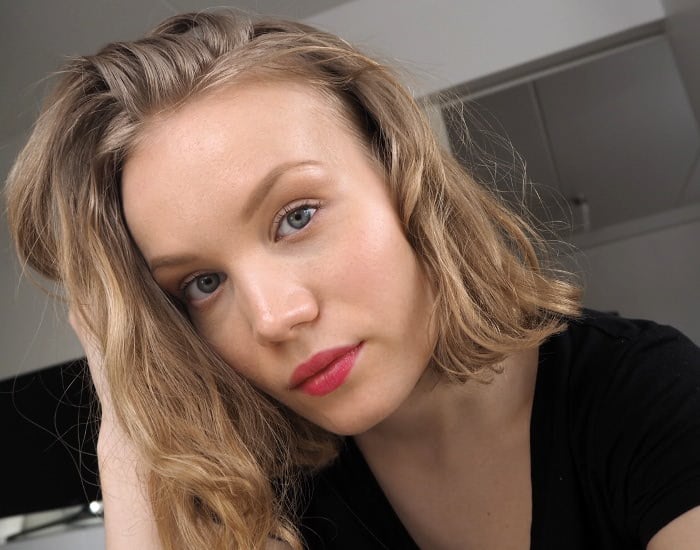 And yes – I'm a short-haired lady nowadays. These are the first photos in my new hair here. What do you think? You will see some old photos still though, so don't be alarmed if in the next post my hair is long again.
I wish you a happy weekend! We didn't celebrate Valentine's day yesterday, so today we will probably have a little date. My weekend plans also include a date with friends, a birthday party for a special 2-year-old girl and some kickboxing. Sounds like a perfect weekend to me.
*adlink