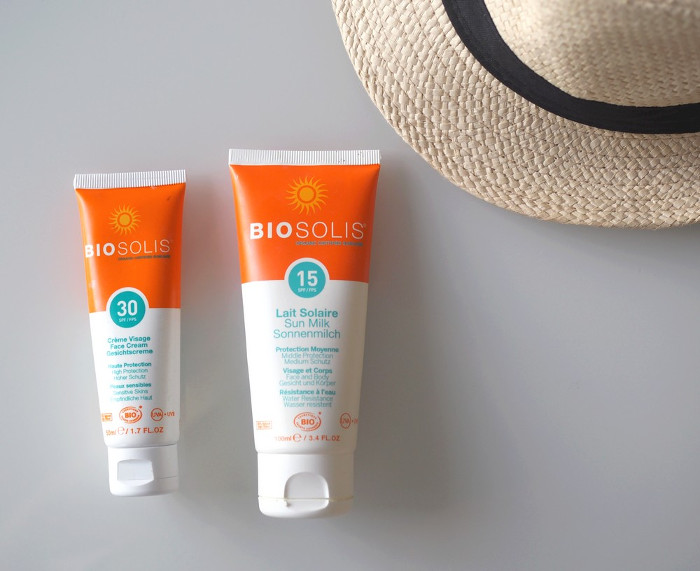 Sunscreen. What's the difference between a physical and a chemical sunscreen? Which is better? Does sunscreen really cause cancer?
What's the difference between physical and chemical sunscreen?
There are two kinds of sunscreens: physical and chemical. Physical sunscreen reflects the sun's rays away from the skin using white pigments, whereas chemical sunscreens absorb the rays to themselves and turn them into thermal energy.
Chemical protection is achieved by synthetic compounds – physical sunscreen is obtained from nature. Physical sun protection works immediately after application and doesn't fade but chemical protection requires about 20 minutes before working and you have to reapply it since it fades in the UV-light.
Many are sensitive to sun lotions and in most of the cases the cause is chemical compounds. Titanium dioxide used in natural organic cosmetics is less allergenic and therefore physical sunscreen may be better for sensitive skin. Zinc oxide is another physical sunscreen ingredient. It protects and heals the skin and works for acne and baby skin.
I've used both chemical and physical sunscreens and needless to say the chemical ones tend to be nicer to use. They are lightweight, they absorb quickly and they don't leave a white cast. But they can clog pores and irritate the skin.  The Internet is controversial about their impact on human health and the natural environment and there are even some studies that say they can cause breast cancer. So considering all the  pros and cons I would prefer physical sunscreen over them.
Chemical sunscreens are not good for nature. Physical sunscreens are safer, less allergenic and more efficient.
The two biggest reasons I tend to prefer physical sunscreens are simple: 1. natural physical sunscreens are not harmful to nature, like chemical sunscreens are and 2.) they protect my skin from the sun better.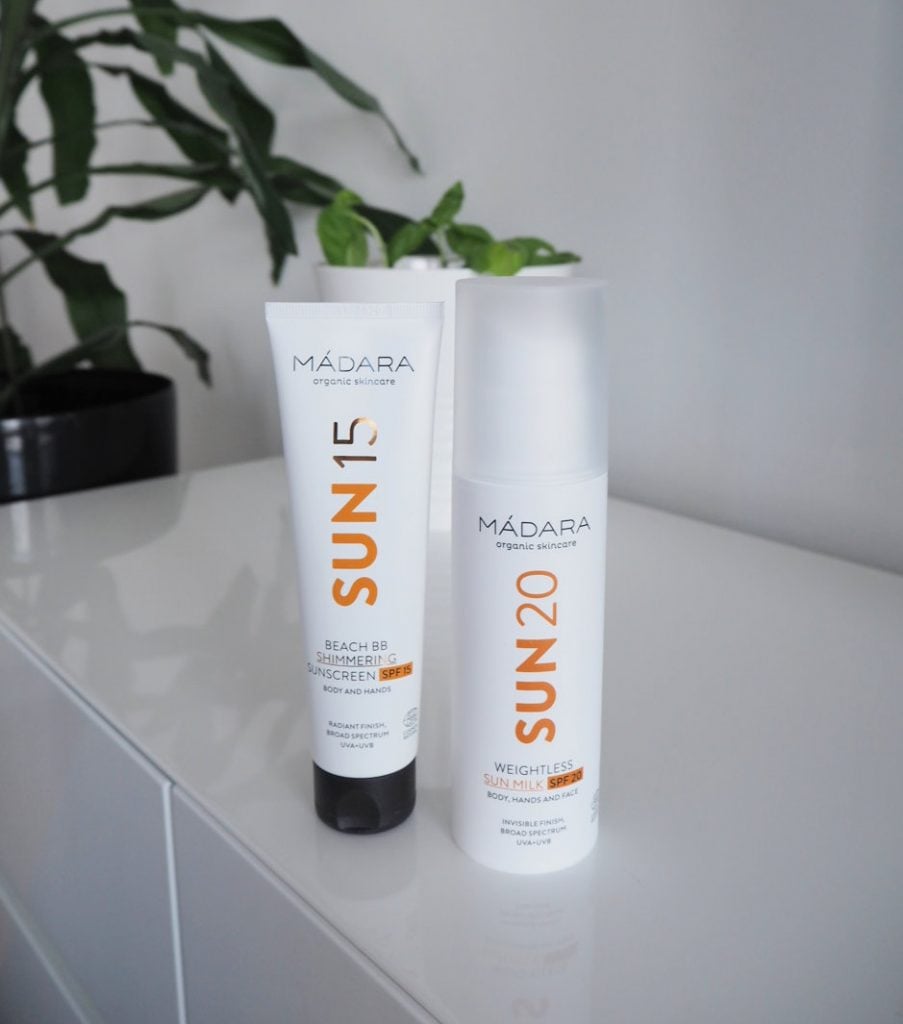 My experience with physical sunscreens
However, there are problems with physical sunscreens as well. It tends to stick to the skin and you need to make sure to clean it off of your skin really well, so that it doesn't clog your pores. And not everyone can wear physical sunscreens. They can give a reaction to the skin just like any cosmetic ingredient can. If that's the case, I also have some recommendations on the best sunscreens for oily skin (which are chemical sunscreens). Maybe just don't swim in the ocean, rivers or lakes wearing those.
We are all unique in that way. Personally I can wear physical sunscreens and they don't clog my pores – just as long as I make sure to wash it off properly. I've also noticed that physical sunscreens give me the best protection. They last well on my skin and I don't really burn when I've protected my skin using a physical sunscreen.
Biosolis products
Biosolis is a certified organic sun protection line. They have products with light protection and products with higher SPF all the way to SPF50. My favorite product from them is Sun Milk with SPF15. It's a light fluid so it's easy to apply and it absorbs quickly. It still offers a great protection and I didn't burn myself once using this in Rhodes.  At first I just used the lotion all over my face and body but now I've switched to using the Face Cream with SPF30. It's thicker than the SPF15 but offers even more effective protection. Physical sunscreens such as these need some time to absorb and they feel a bit sticky at first. After a while they are absorbed into the skin and do not leave a white cast. They are waterproof and I haven't had to reapply these during the day. It's quite nice actually since I don't have to worry about sunscreen during the day. I just have to apply it once in the morning.
These sunscreens contain all natural ingredients besides the obvious zinc and titanium oxide. The basis is made from Aloe Vera which is a great ingredient for all skin types. It soothes, moisturizes and is suitable for oily skin as well. The products also contains natural oils such as karanjula oil and sunflower seed oil. These Biosolis sunscreens were sent to me for my trip in Rhodes.
My all-time favorite physical sunscreens however, are from Madara.
My favorite natural sunscreens – and why they're the best
Do you wear sunscreen? Do you prefer a chemical or physical one?
Related Posts