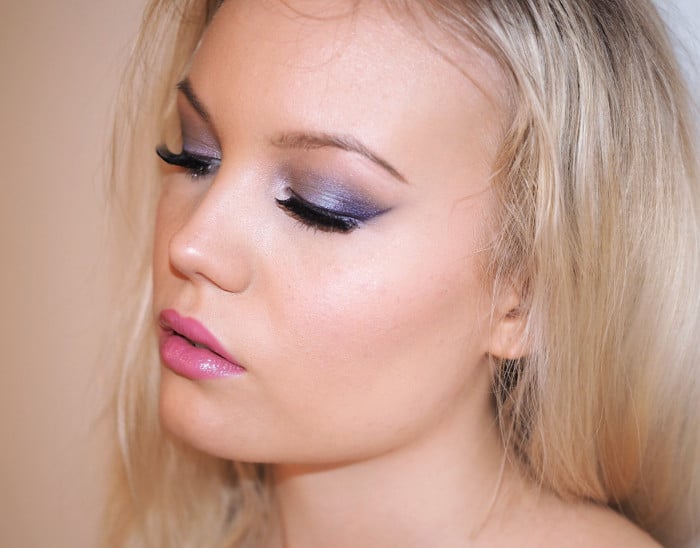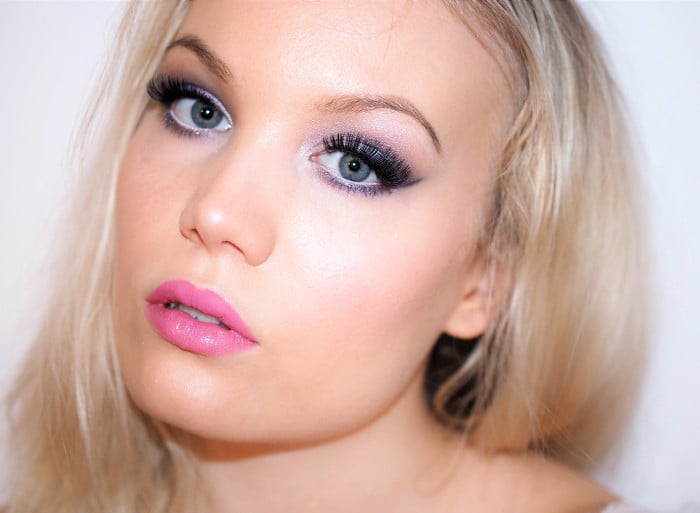 Who wouldn't want to be a real princess?
I never got to play a princess in High School (I didn't go to the big dance ball), but I took the theme to my makeup and created this princess makeup. Purple, pink, shimmer and glittter.  Princess makeup is all about that full-glam, shimmery and shiny products. With baby pink lipstick, obviously.
I created this eye makeup like this: I first applied a purple liquid eye shadow as a base. It made the eyeshadows stick to the base and the colors pop more. It also made everything look more glowy. I lined my eyes using a purple liner (a nice detail!). I used silver glitter as the final touch.
Maybe one day I'll get my princess day.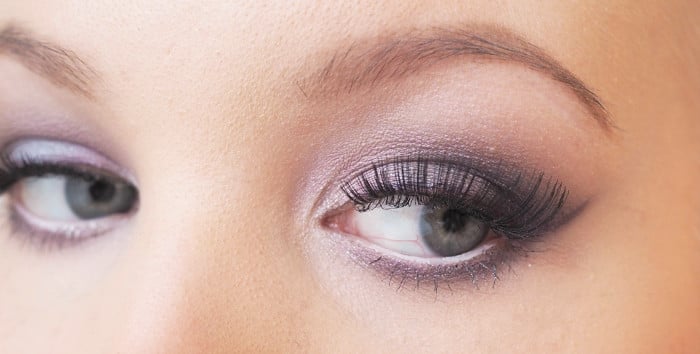 PRODUCTS
Everyday Minerals Matte Base in Golden Ivory
Zuii Organic Makeup Powder in Creme
Benefit Hoola
Flormar Terracotta Blush-On 40 Shimmer Pink
Jane Iredale Eye Shere in Grey Silk
Jane Iredale JellyJar Gel Eyeliner in Purple
Urban Decay Vice4
Zuii Organic Shimmering powder in Blossom
Zuii Organic Eyebrow Definer in Taupe
Eylure Lashes in 107
NYX Jumbo Eye Pencil in Milk
Maxfactor Masterpiece Mascara (NordicFeel)
Rimmel The Only 1 Lipstick in Naughty Nude
NYX Jumbo Eye Pencil in Milk
Clarins Colour Quench Lip Balm in 9
Related Posts