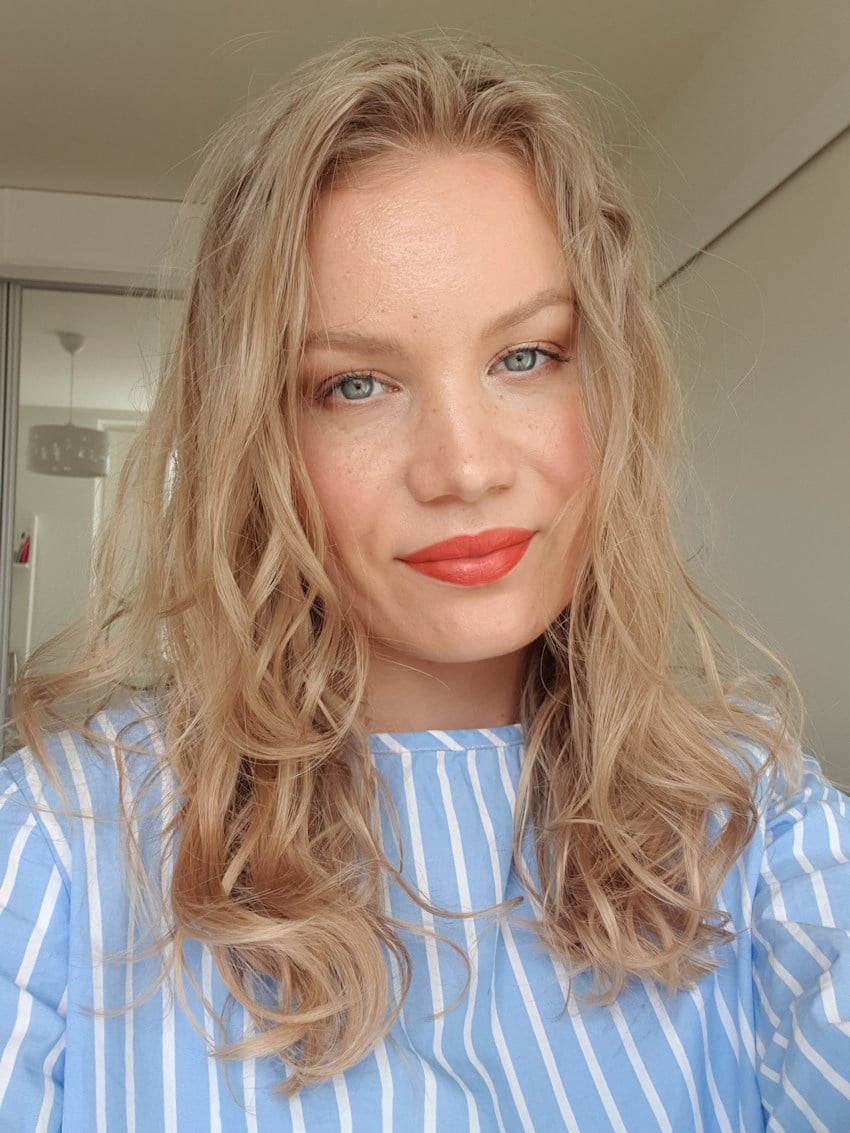 *adlink
Orange lipsticks have a special place in my heart. They suit my colors really well and compliment the blue in my eyes. Since my undertone is warm, orange lipsticks don't stand out as much as cool reds on me. Then again, cool red lipsticks compliment my skin, because they create a contrast between my warm skin and the cool red. The same applies the other way around, so if you're cool, a warm orange can look amazing on you. I actually played with cool and warm colors in the photo above by pairing my warm makeup with cool blue shirt.
I shared my favorite red lipsticks a while back, but I wanted to dedicate another post to orange-red lipsticks. Here are all the best warm orange lipsticks that I love!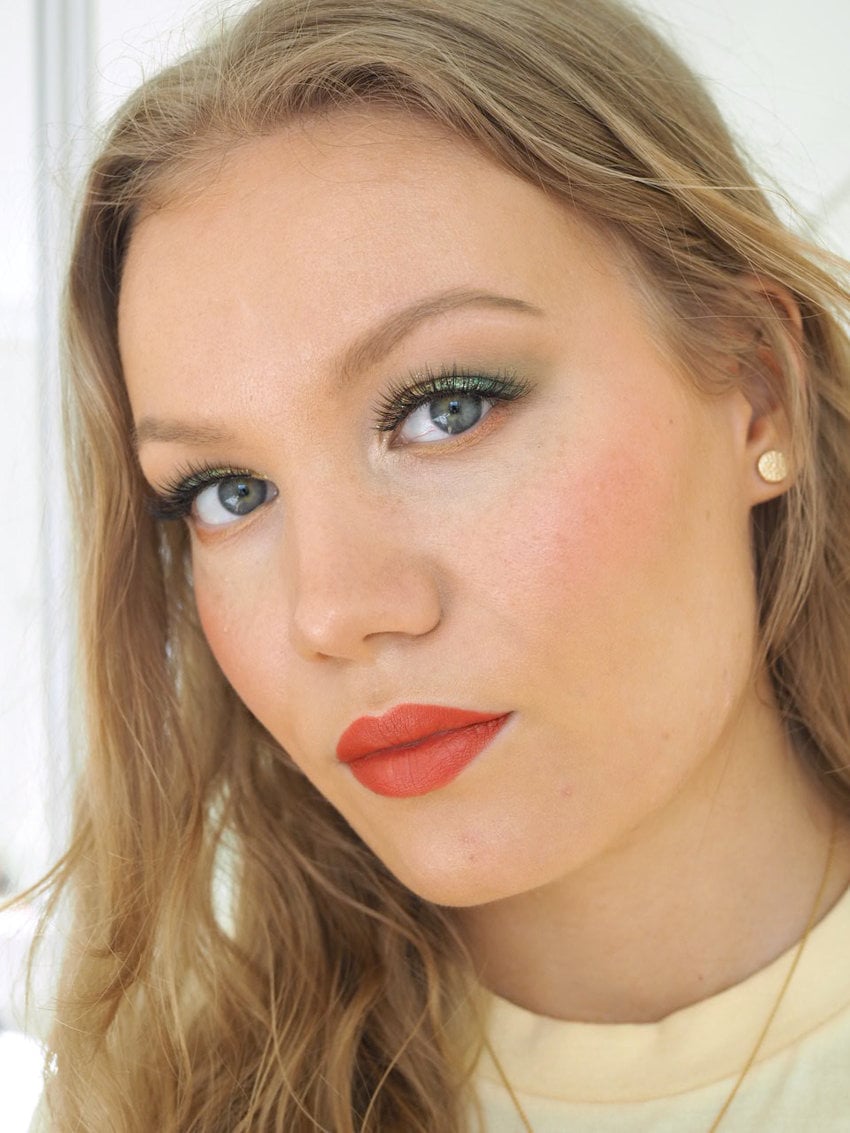 The best orange red lipsticks
Most of these are organic and three are actually from my favorite natural brand, Zuii Organic. I received them in pr. The Kjaer Weis lipstick is also organic and refillable, making it very eco-friendly.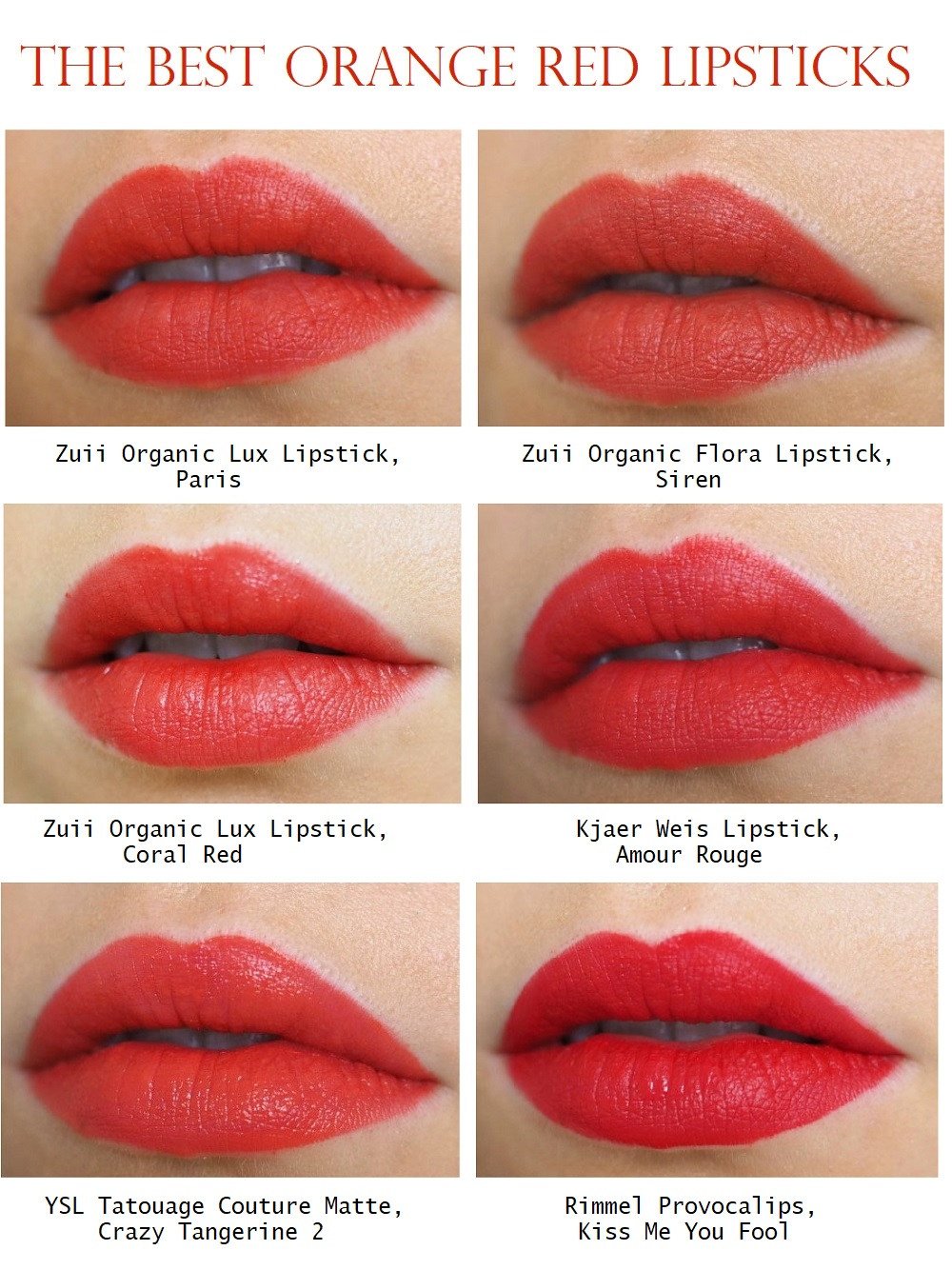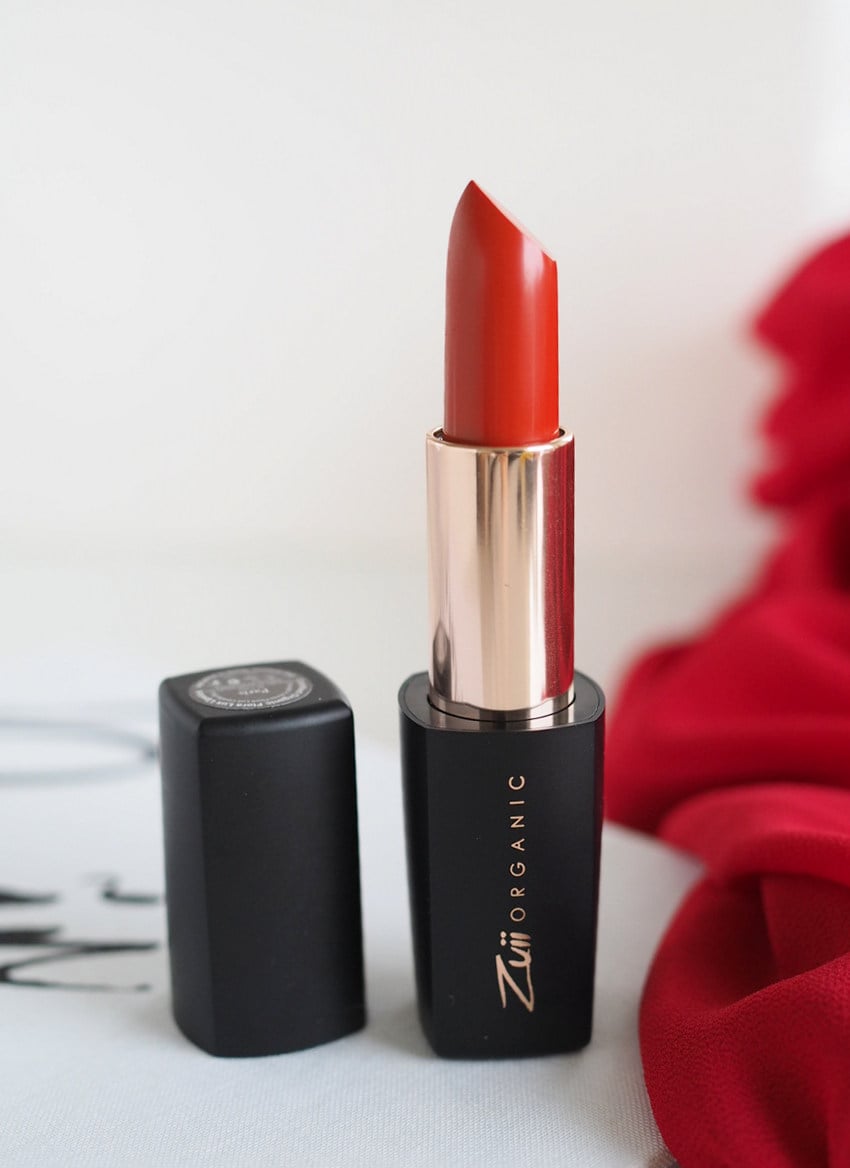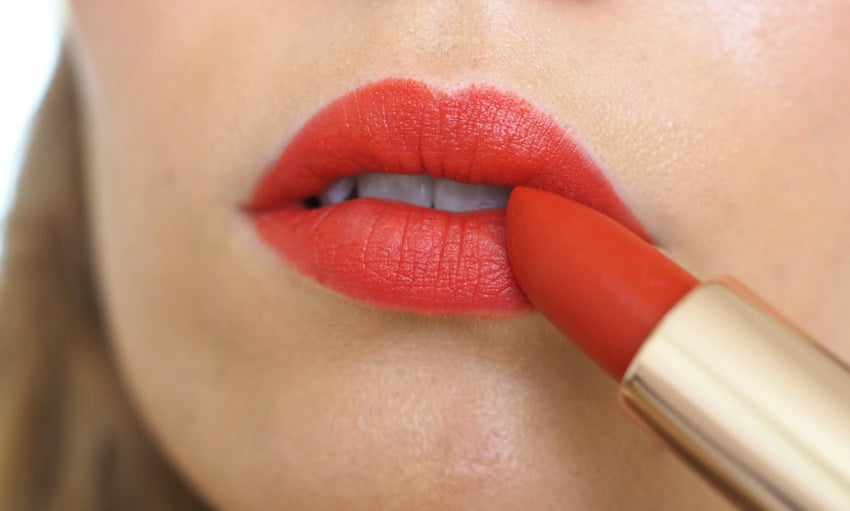 Zuii Organic Lux, Paris
Such a beautiful deep orange shade with a hint of red. It actually does remind me of Paris, because on my first trip to the city I wore orange lips. Zuii's Lux range lipsticks are slightly more luxurious compared to the normal lipstick packaging. Satin finish.
Shop Zuii Organic Lux Lipstick, Paris $35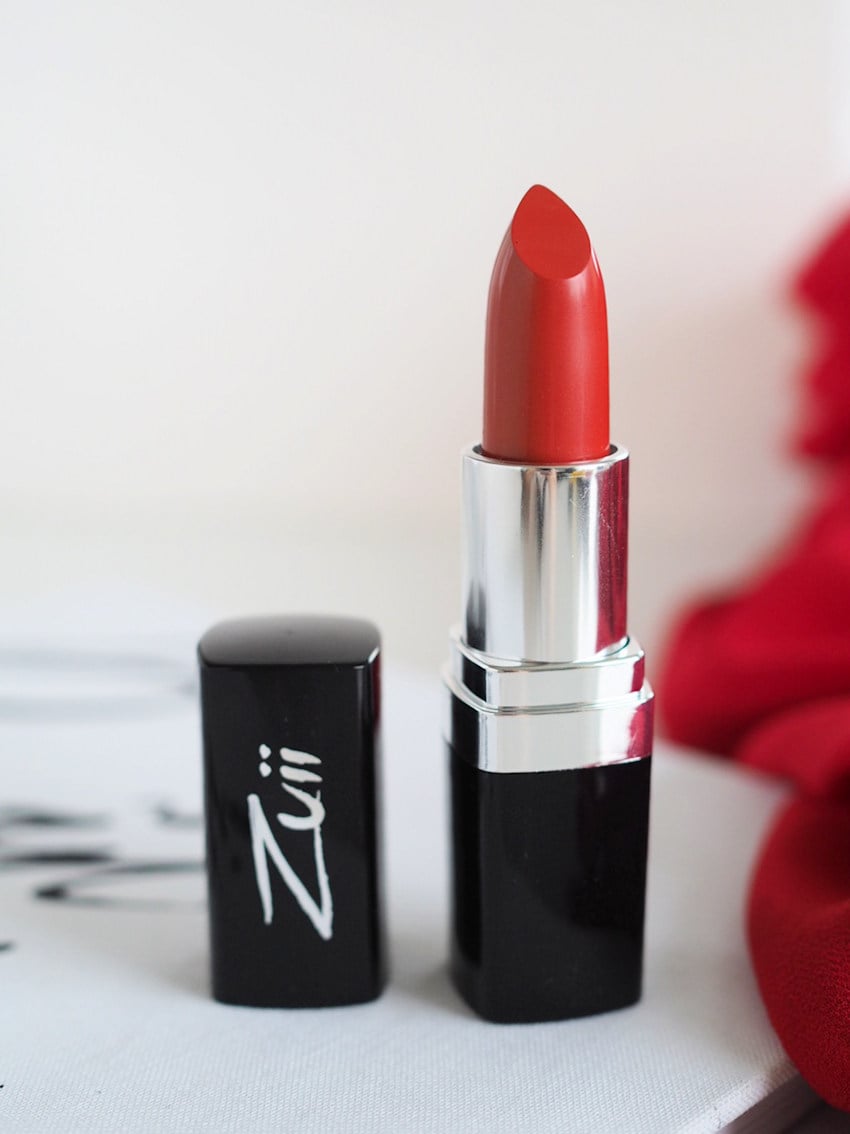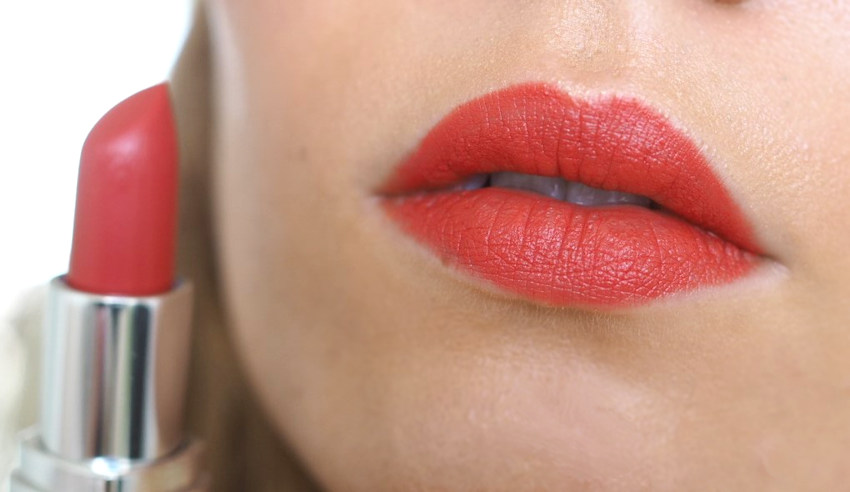 Zuii Organic, Siren
Another gorgeous color – this is more orange compared to Paris. Very suitable for every day wear. I've actually worn this a lot lately. All Zuii's lipsticks are super comfortable to wear, since they contain natural oils and waxes that keep your lips moisturized. Satin finish.
Shop Zuii Organic Flora Lipstick, Siren $31,50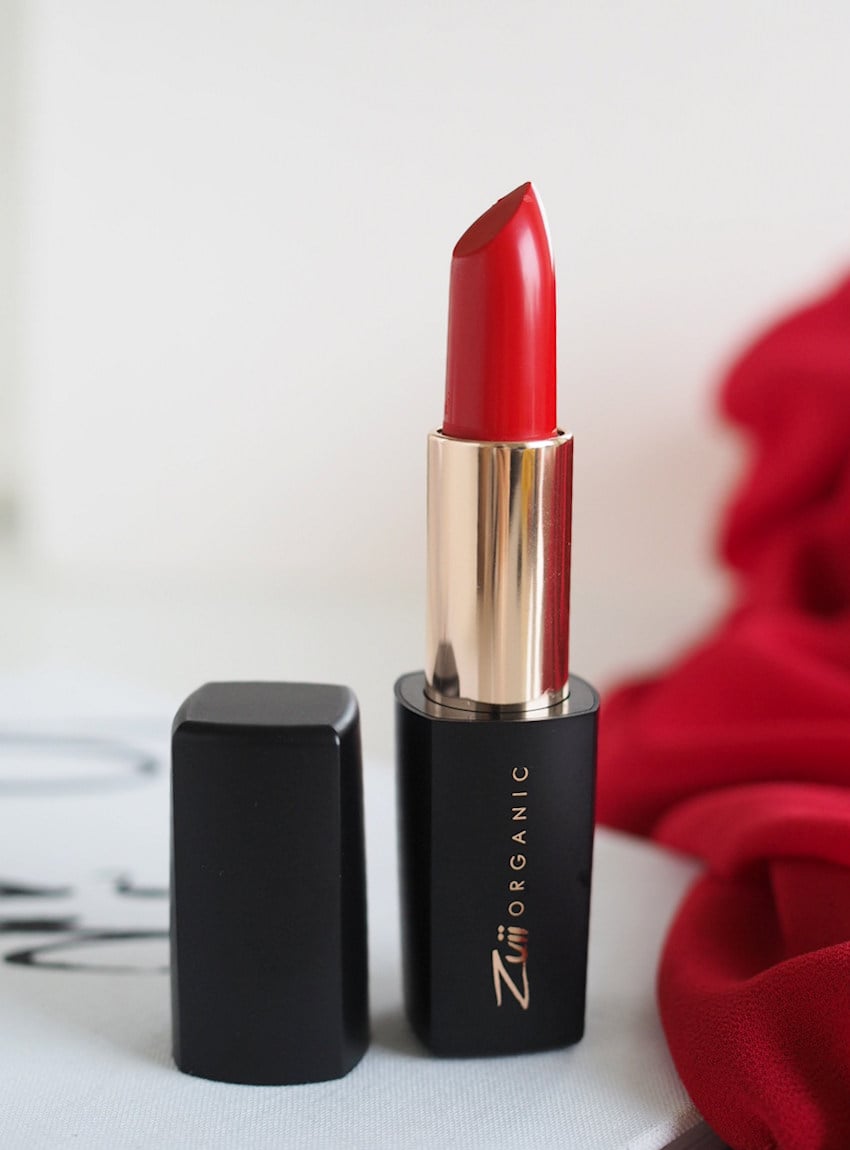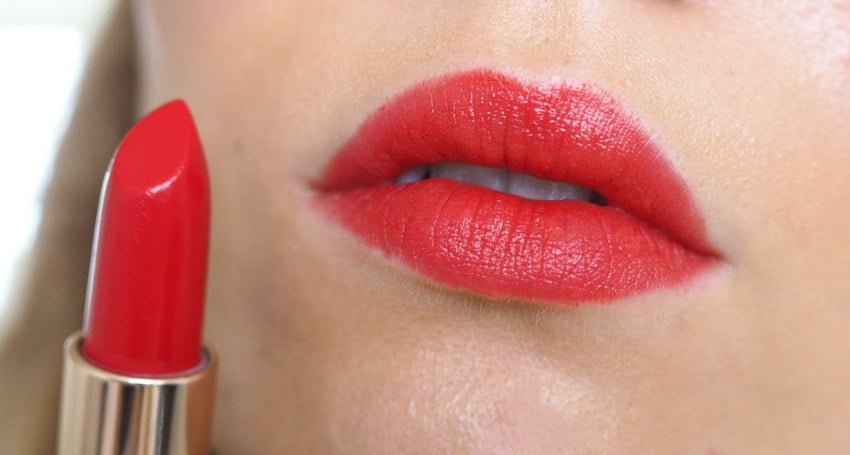 Zuii Organic Lux, Coral Red
Beautiful coral red, as the name suggests. This is a warm option for Zuii's classic red, which is cool. Beautiful color. Satin finish.
Shop Zuii Organic Lux Lipstick, Coral Red $35
Here is one more comparison of the three Zuii shades. Even though there are similarities, the shades are quite different from each other.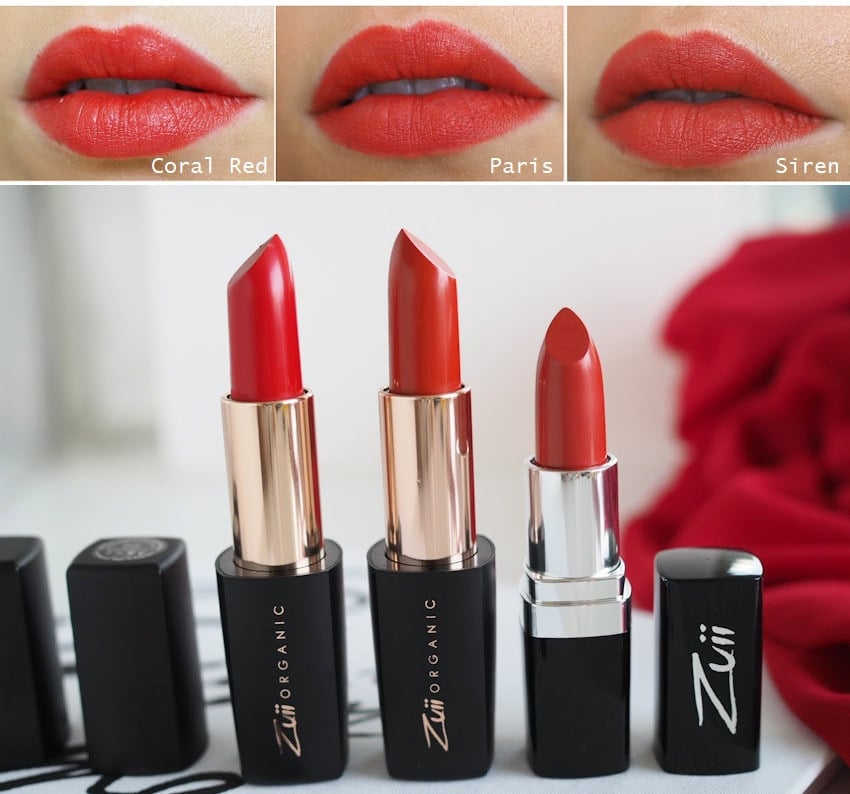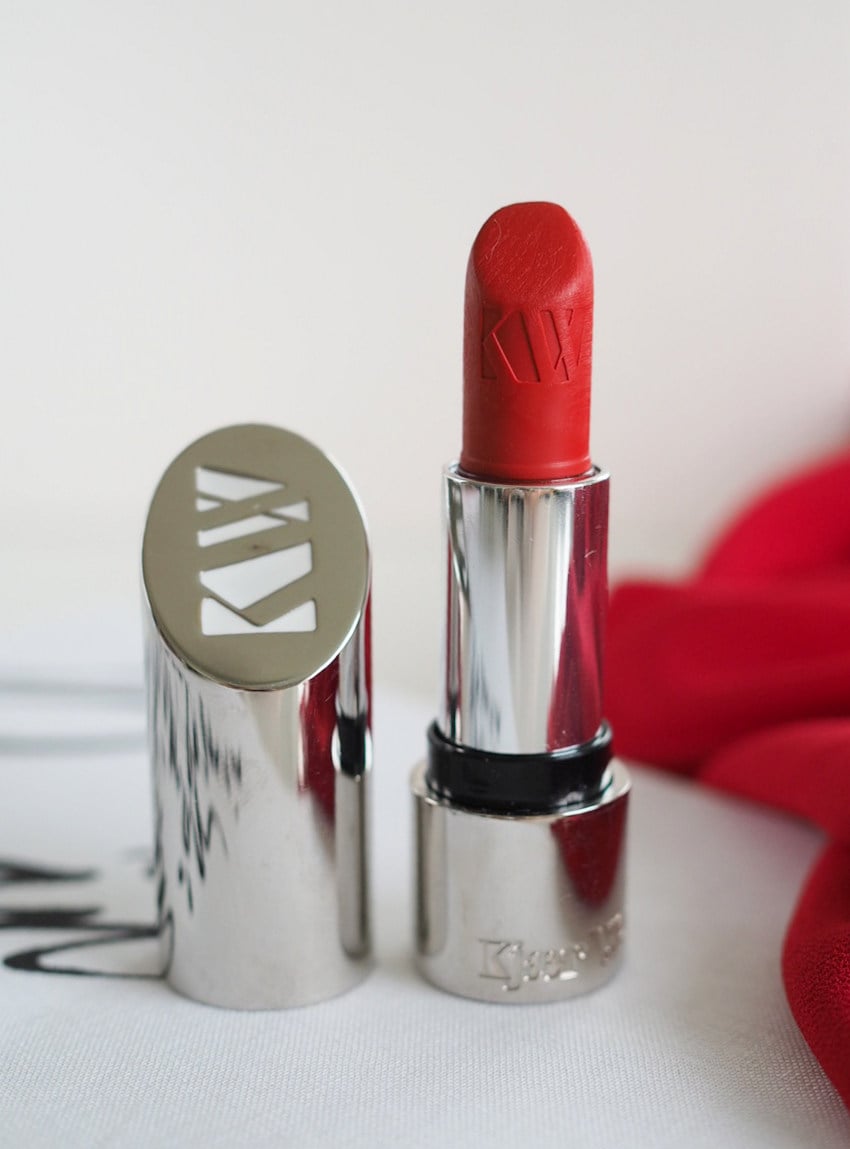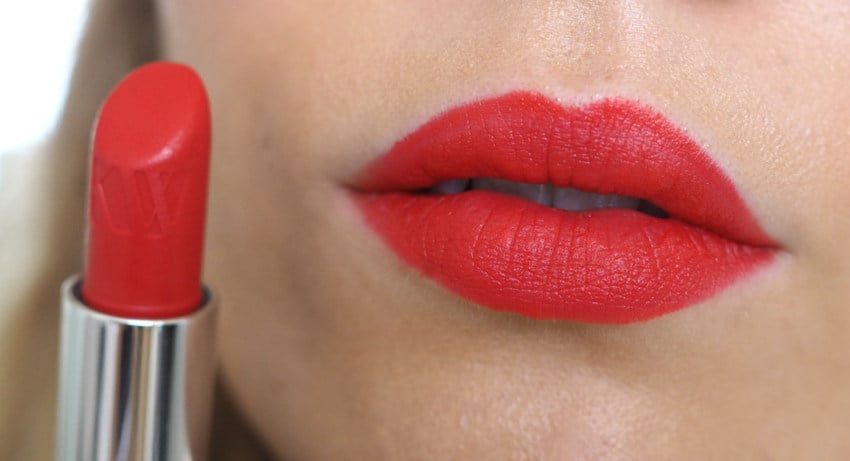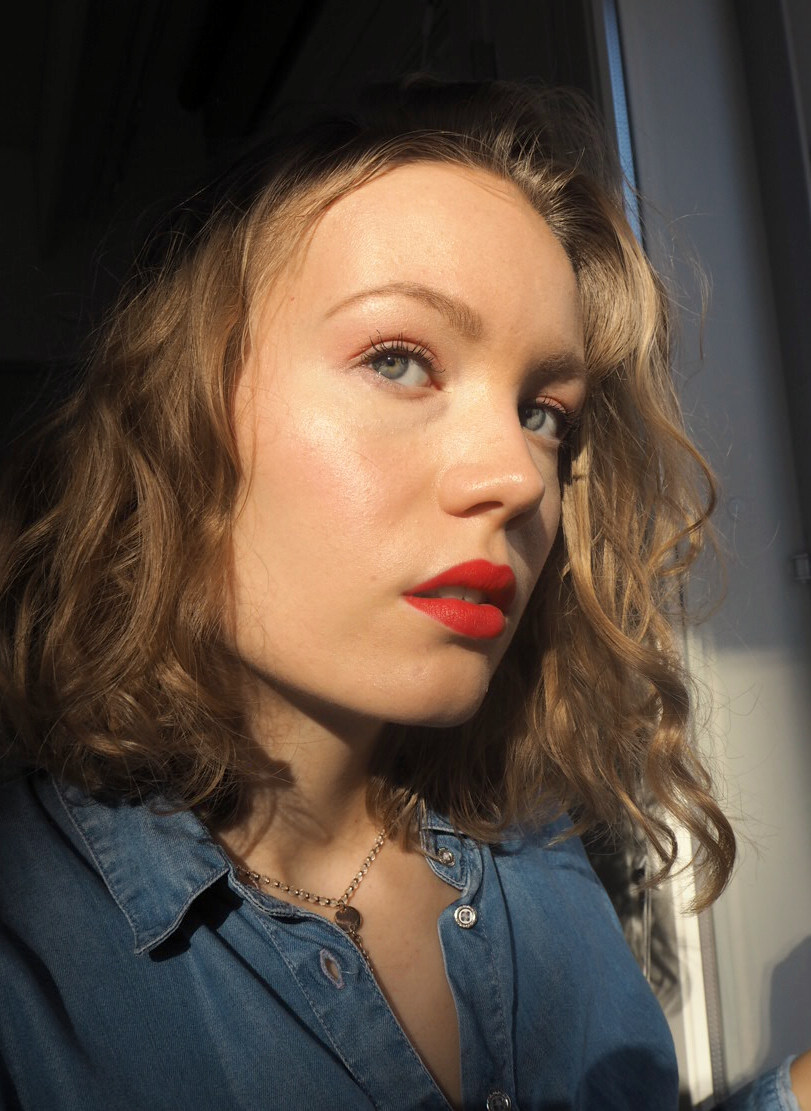 Kjaer Weis, Amour Rouge 
Refillable. Very long lasting matte lipstick with intense orange red color. Really adore this. Check out my post about other Kjaer Weis products!
Shop *Kjaer Weis Lipstick, Amour Rouge $56 (the refill is only $36)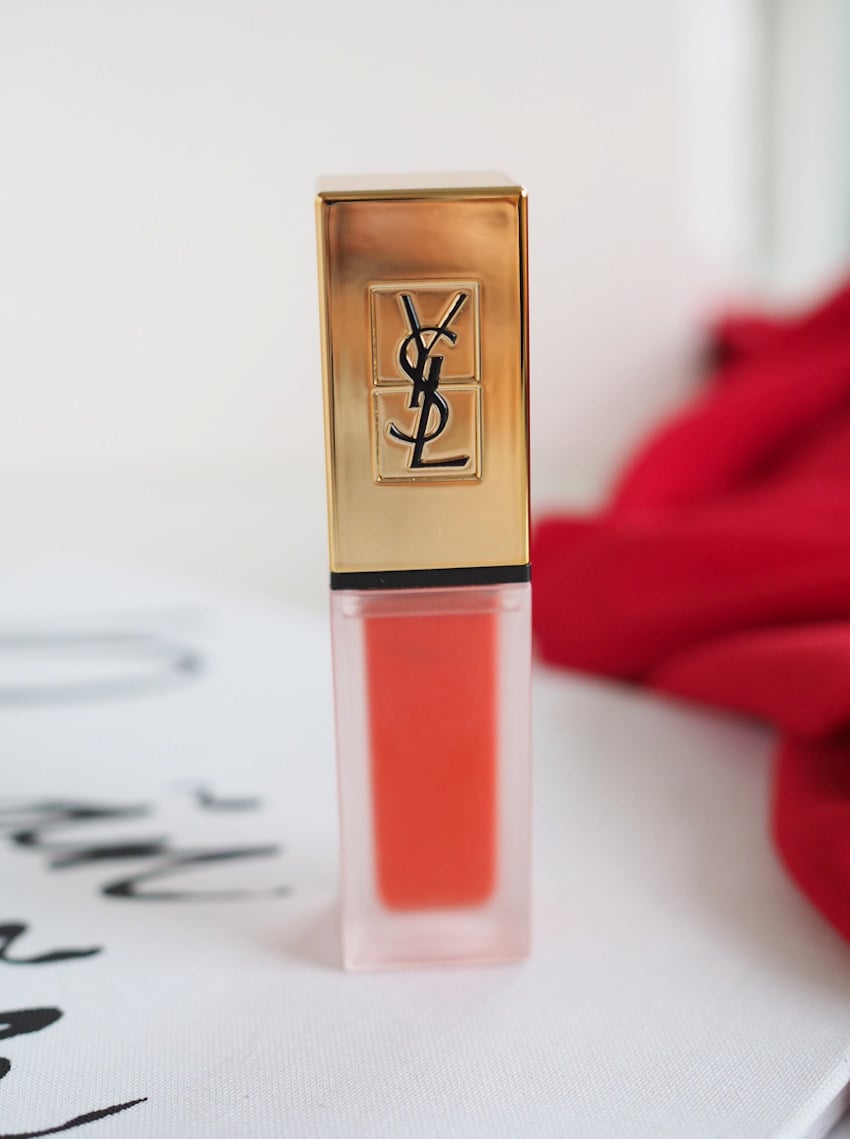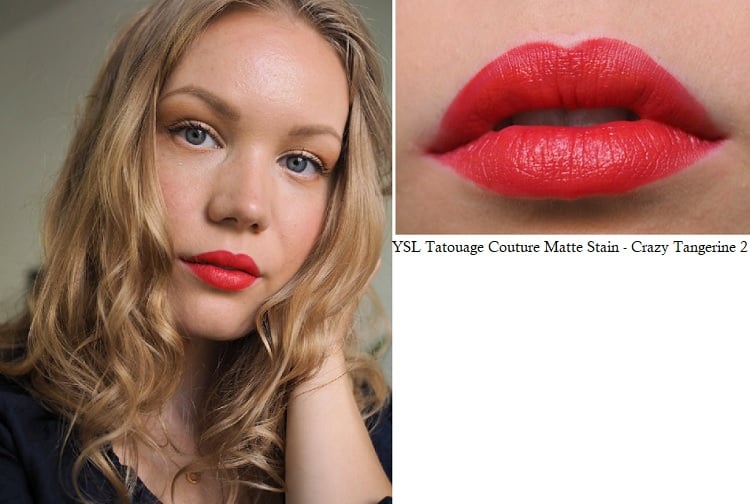 YSL Tatouage Couture Matte Stain, 2 
YSL's Orange Tangerine looks very orange when first applied, but it then dries out a bit more red. I like YSL's Tatouage Matte Stain's consistency, because they're super lightweight, yet pigmented and long lasting.
Shop *YSL Tatouage Couture Matte Stain, Crazy Tangerine $37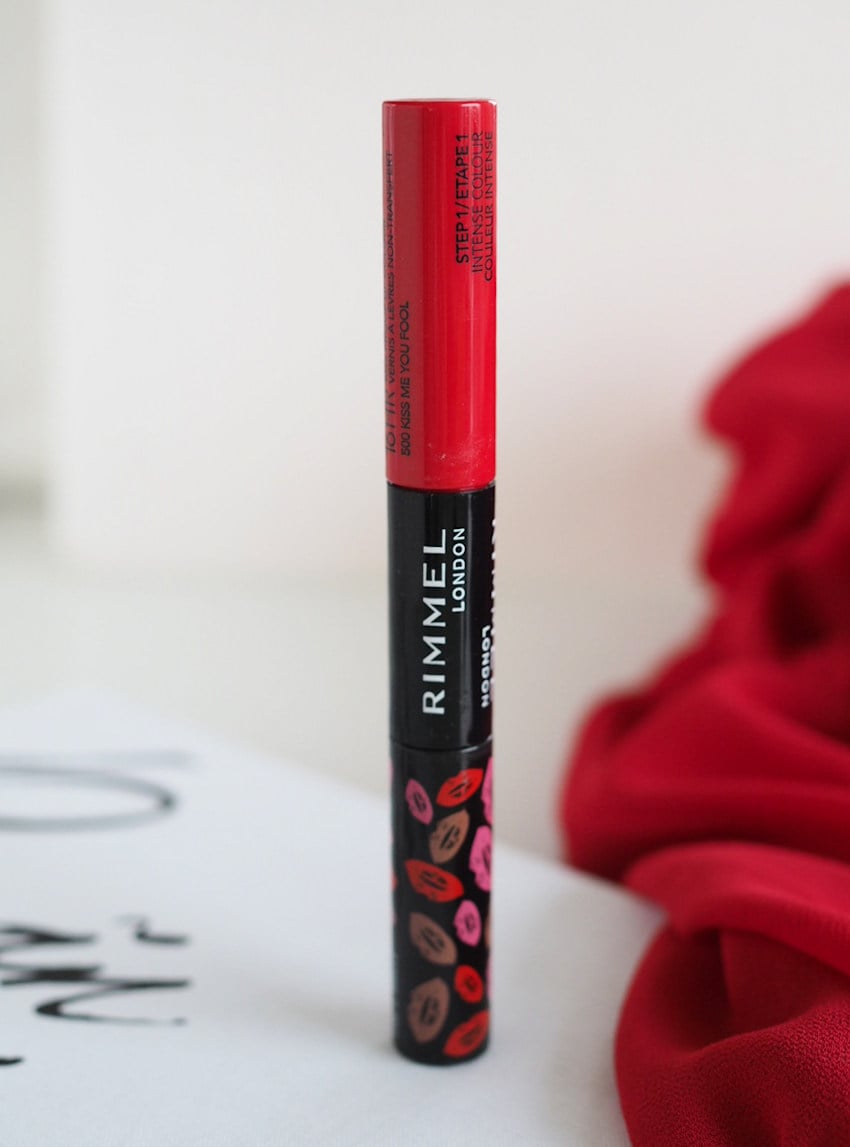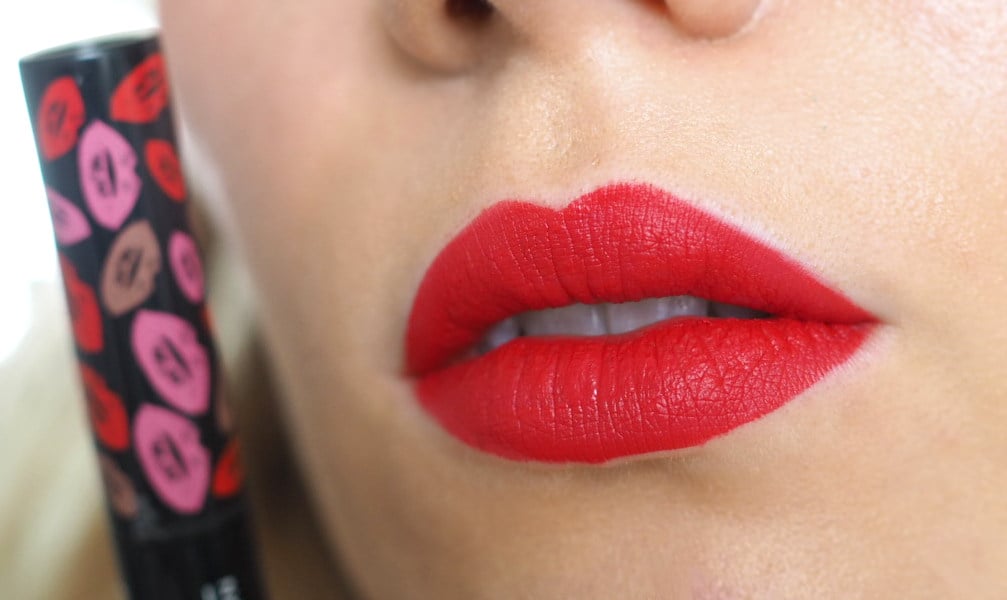 Rimmel Provocalips, Kiss Me You Fool
The only kiss proof lipstick on this list. Once you have it on, it stays. It can only be removed with a waterproof makeup remover. Kiss Me You Fool is the perfect warm red with a hint of orange. The lipstick has two sides: a matte color and a hydrating gloss. The gloss can be added throughout the day and that makes wearing this otherwise matte lipstick more comfortable.
Shop *Rimmel Provocalips, Kiss Me You Fool $6,28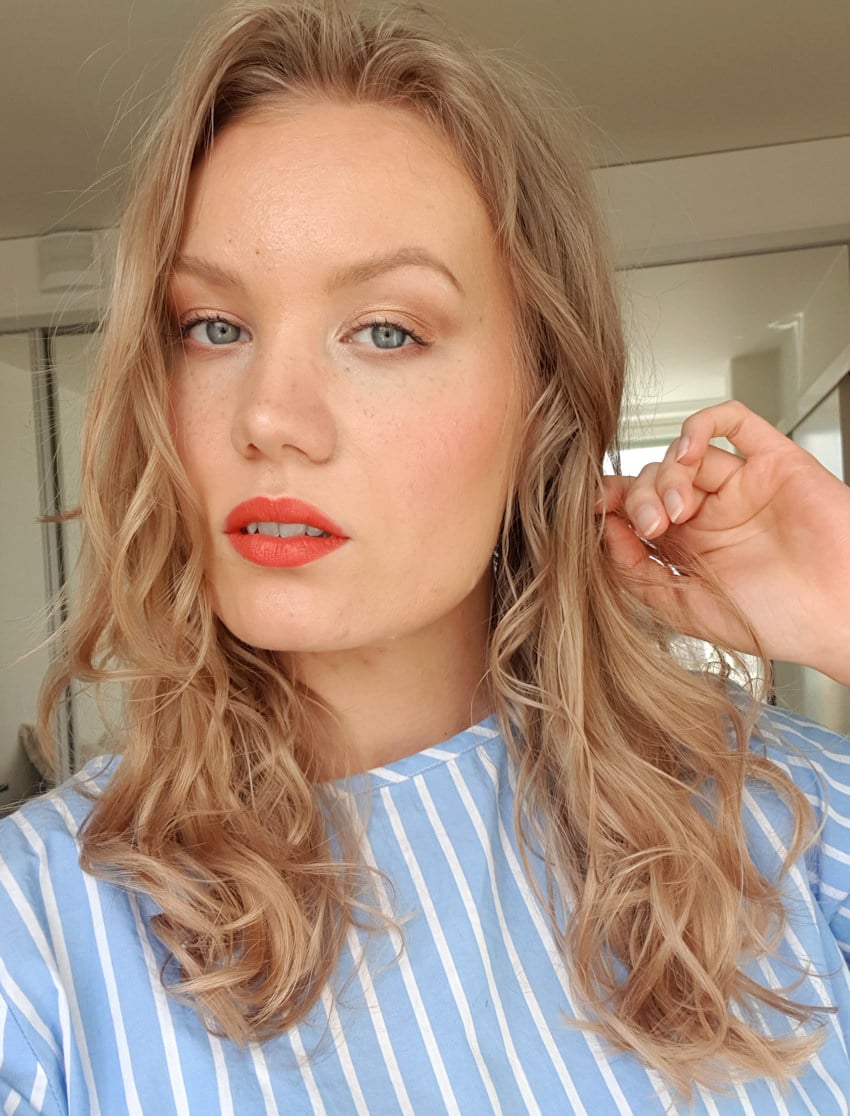 Here I'm wearing Zuii's Siren.
What is your favorite orange lipstick?