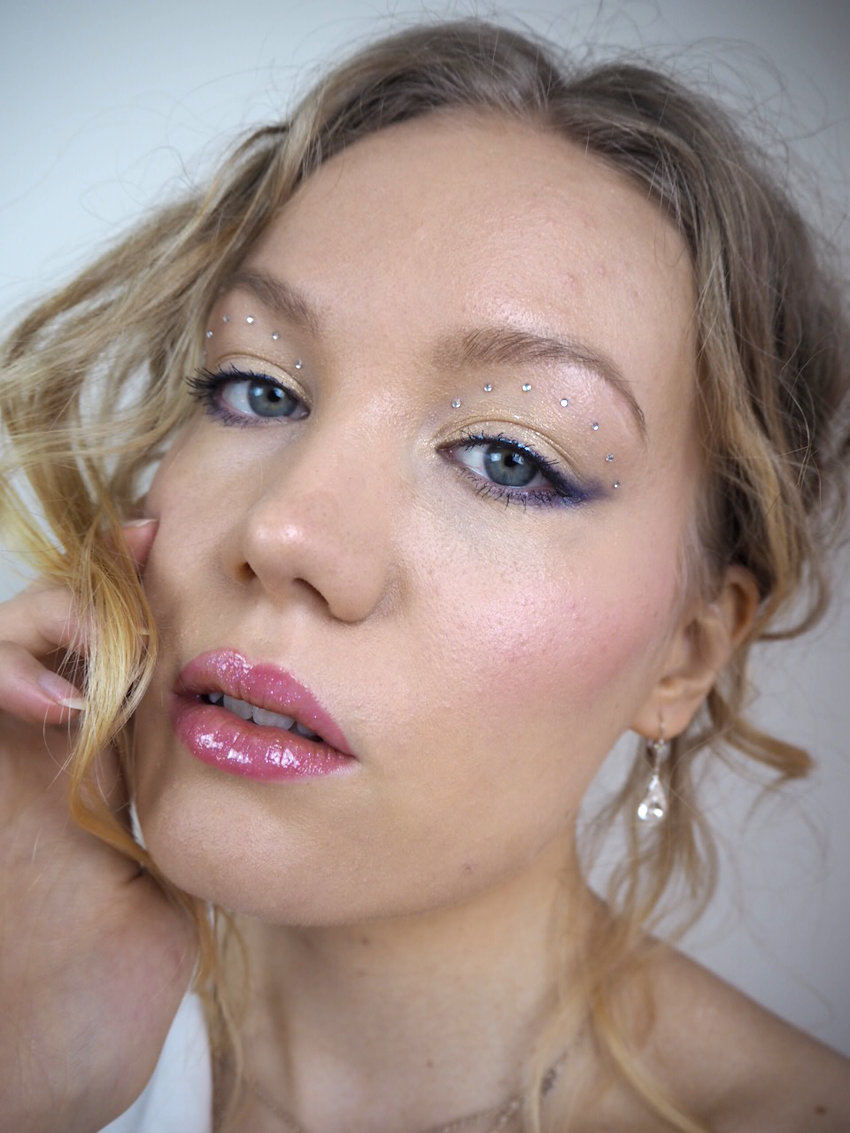 *adlink
When I think of New Year's Eve makeup, I think of everything sparkly and dramatic. Last year I wore a super dark glittery smokey eye on the actual day, so I wanted to try and do a lighter look as well. Don't worry – there's still sparkle!
(Also, I'm trying to make a smokey eye tutorial too, but lately my migraine has slowed me down quite a bit.)
View this post on Instagram
Easy New Year's Eve makeup with diamonds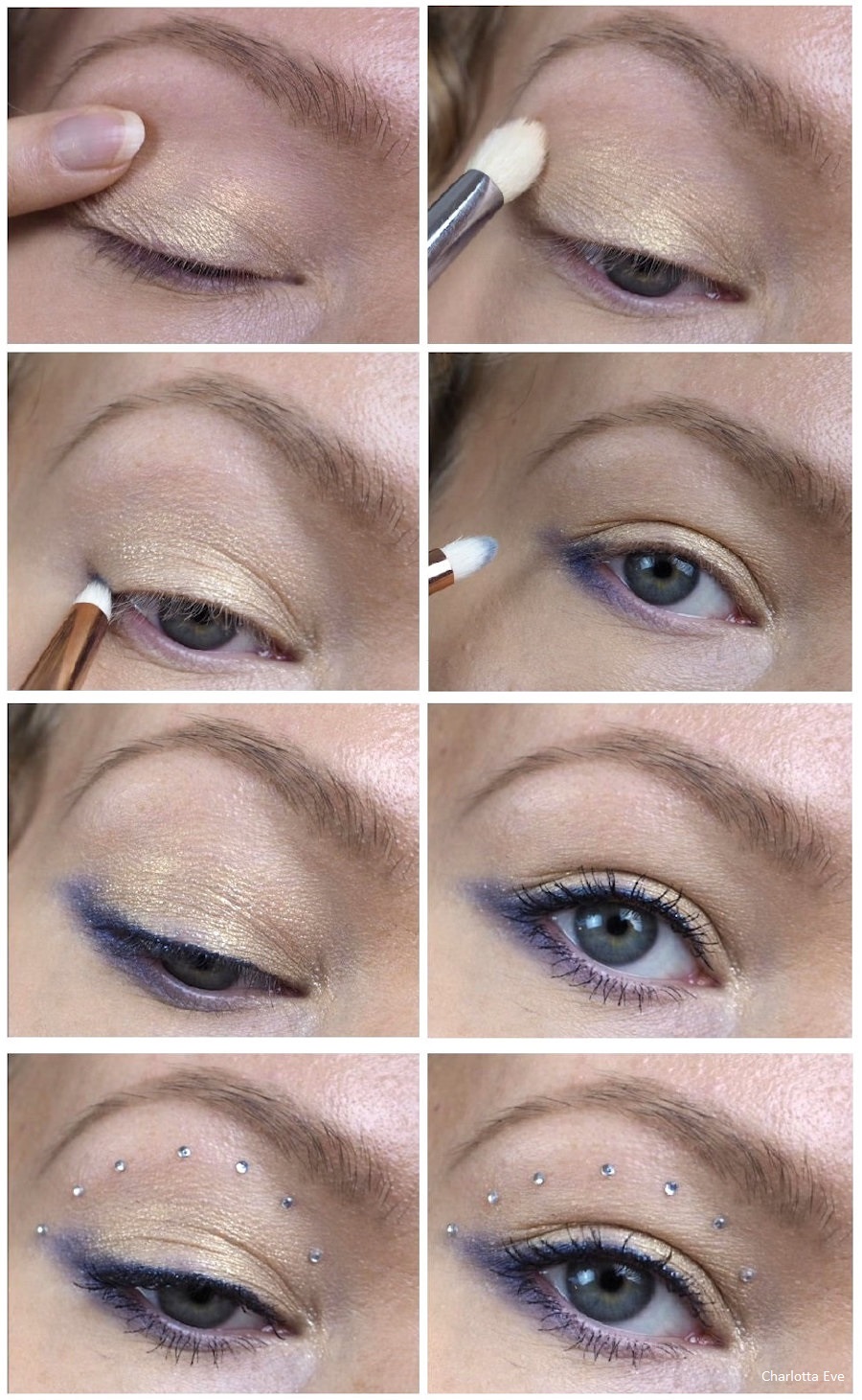 I know I keep using the word easy, but this one really is simple.
I literally applied one light shimmery shade all over the lid and just blended that a bit. It's easy to blend, because the color is light and shimmery colors blend easily. Okay, I used two colors, but the other one was just to bring some more sparkle to that golden color.
And then the other part is just creating that wing with a blue eyeshadow. I agree that winged liner in itself is hard to do – but this is eyeshadow. And eyeshadow is easier to work with and it suits hooded eyes too! I created the wing by drawing a straight line towards the end of my brow from the lower lashline. You basically have to go on top of the hood a bit, if your eyes are hooded. The secret is to keep that wing quite blended and not too harsh – that way no one is gonna notice if it's perfectly symmetrical.
Next I added a liquid liner just on the lashline. Then it was just mascara and gluing those little diamonds in place. I used crafting diamonds and lash glue. And that's it!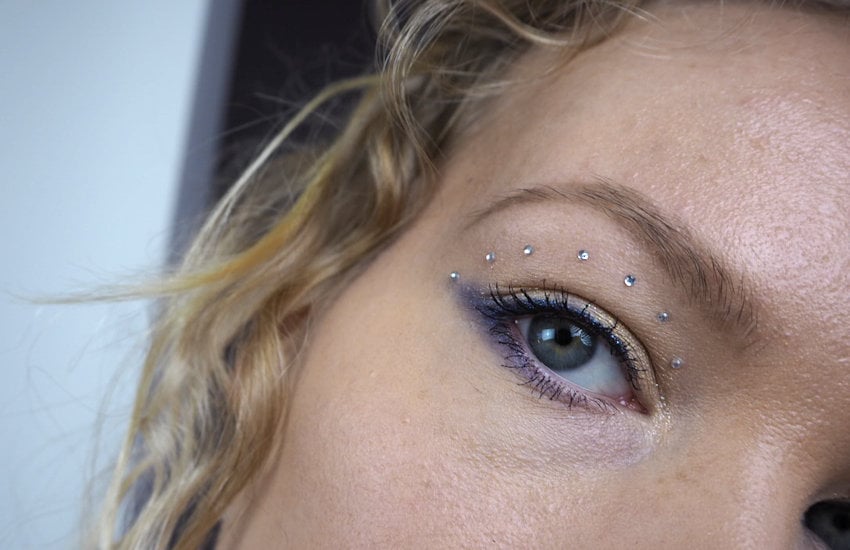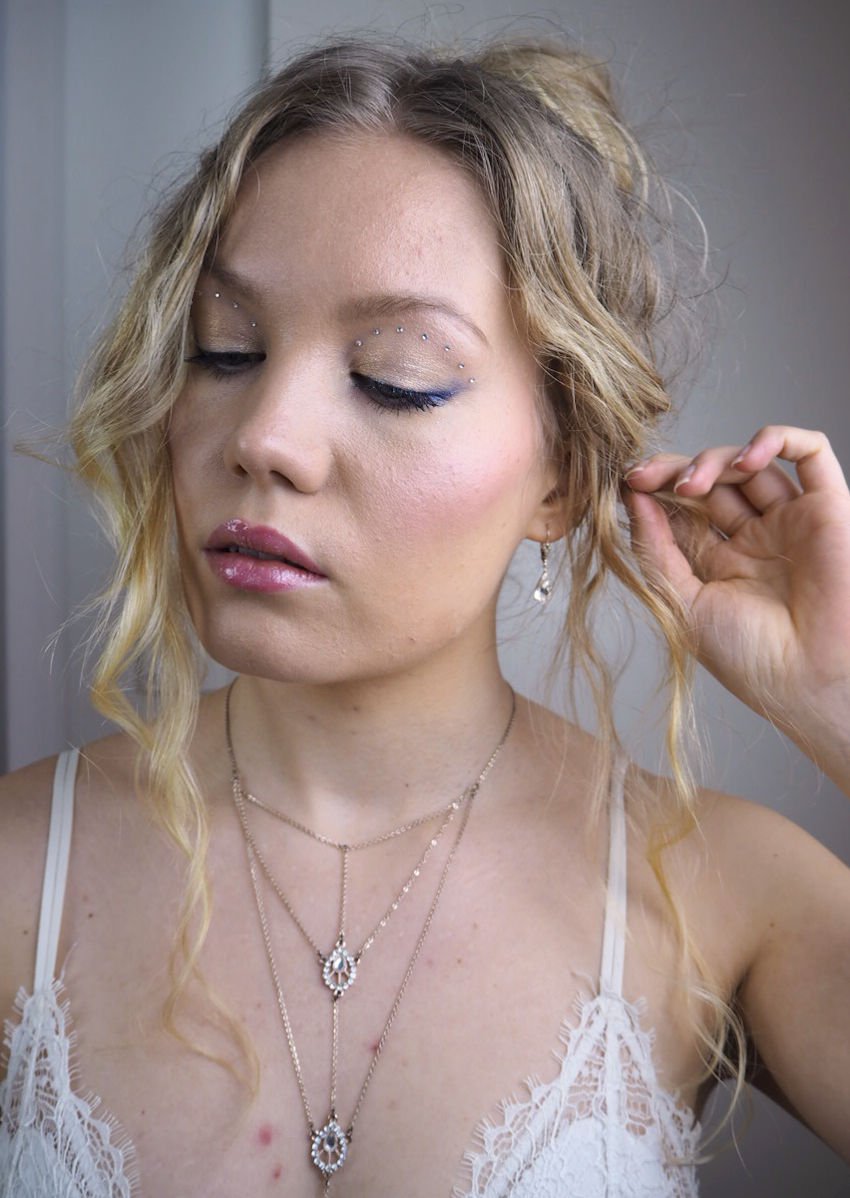 I somehow felt like taking some skin shots as well with this look.  I guess I just felt beautiful and wanted to remind myself and everyone else that acne goes with any makeup. Spoiler alert: you don't have to be ashamed of your skin.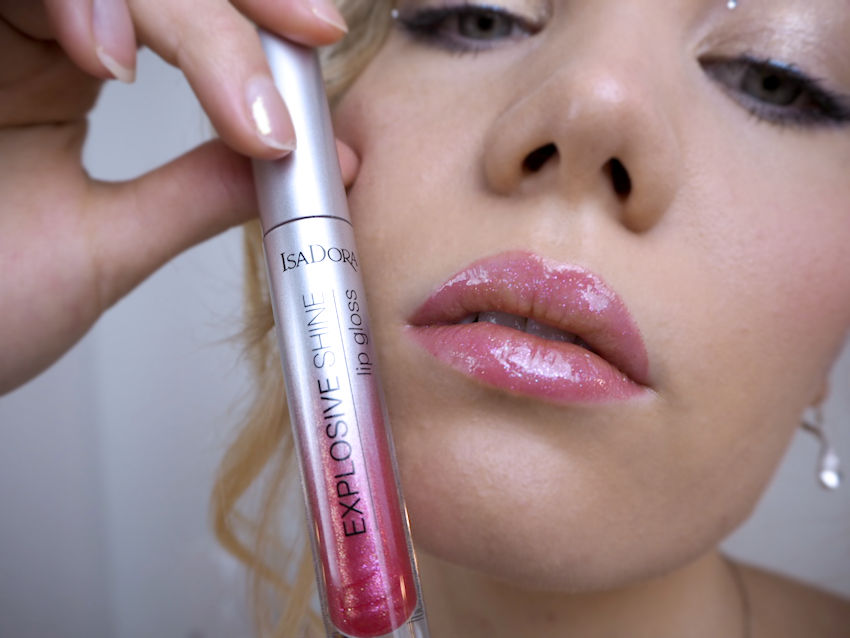 Products:
IsaDora Single Power Eyeshadow Golden Frost & Glossy Diamonds
Urban Decay Vice 4 (blue)
*Little craft diamonds
IsaDora Explosive Shine Lipgloss, Frozen Raspberry
& Invisibobble pearl waver