Collaboration – Sponsored post by SLURP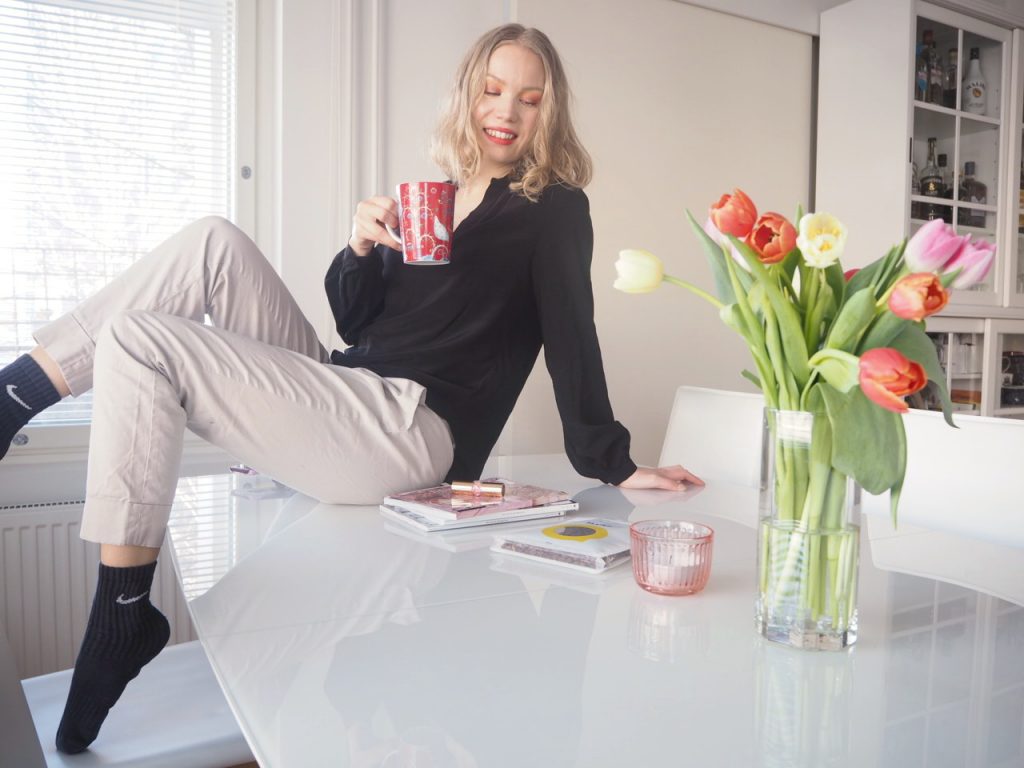 I've always loved good coffee. And when I say always, I mean probably ever since I was fifteen years old. According to my sisters, that's pretty late for starting to drink coffee. And in all honesty, I first had my coffee with hot chocolate. I mixed half a cup of hot chocolate with coffee and thought it was the best thing ever.
Now, it sounds pretty disgusting. Why would I do that to my coffee, right? Besides, the chocolate needs to be in a solid form and I want to have a whole bar of it.
My whole family's been quite into coffee. Coffee was always the one thing, that we didn't compromise over. Coming from a big family, we couldn't always afford to have the newest and best things in life – but we always drank good coffee. We could taste the difference between a cheaper coffee brand and something a bit more expensive. Coffee was the one luxury in our every day lives and I can remember a million good moments, sitting around our big table and drinking coffee with my mom and my siblings.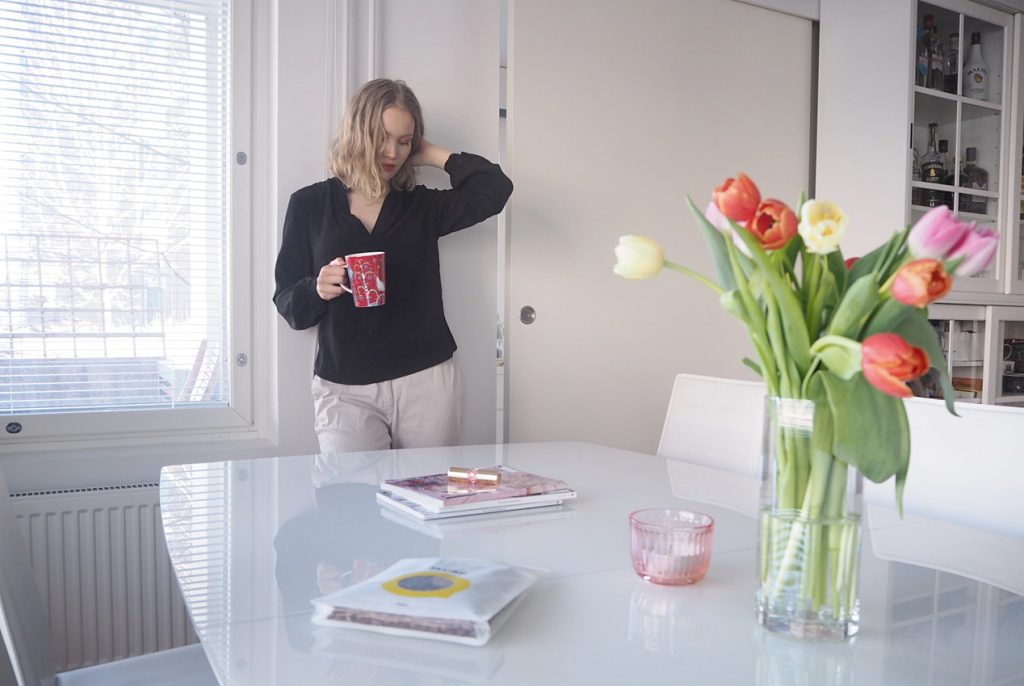 SLURP – the best coffee subscription delivery
Still to this day I only drink good coffee. I'm a bit of a coffee nerd, you could say. So when I heard about SLURP, the company that delivers fresh coffee straight to your doorstep, I was intrigued. And now I've actually been their customer for a whole year. I'm so happy to be collaborating with them, especially because it's a Finnish company that works worldwide. So yes, they ship internationally.
I'm so excited about the concept – and I need to tell you all about it! There is also a discount for you at the end of this post.
Sustainable, specialty coffee straight to your doorstep
Basically what you get with SLURP is excellent coffee delivered to your doorstep every 2 or 4 weeks. The slurp coffee bag/envelope is slim enough to fit into a mailbox.
You get to choose everything: how much coffee you need (from 200g to 1kg) and what kind of coffee you want. You can choose light, medium or dark roasted coffee or you can choose a mixture of all of these. You can get the coffee as whole beans or ground, according to your brewing method.
There are 20 Finnish artisan roasters that roast the coffee for you, and it always comes fresh from these roasters. My favorite moment is opening the bag and getting that first sniff of those fresh coffee beans. They smell delicious! Opening a new coffee bag is actually a pretty big deal in our house – whenever Risto does that I drop whatever I'm doing and yell at him: "Wait for me!" And rush to the scene.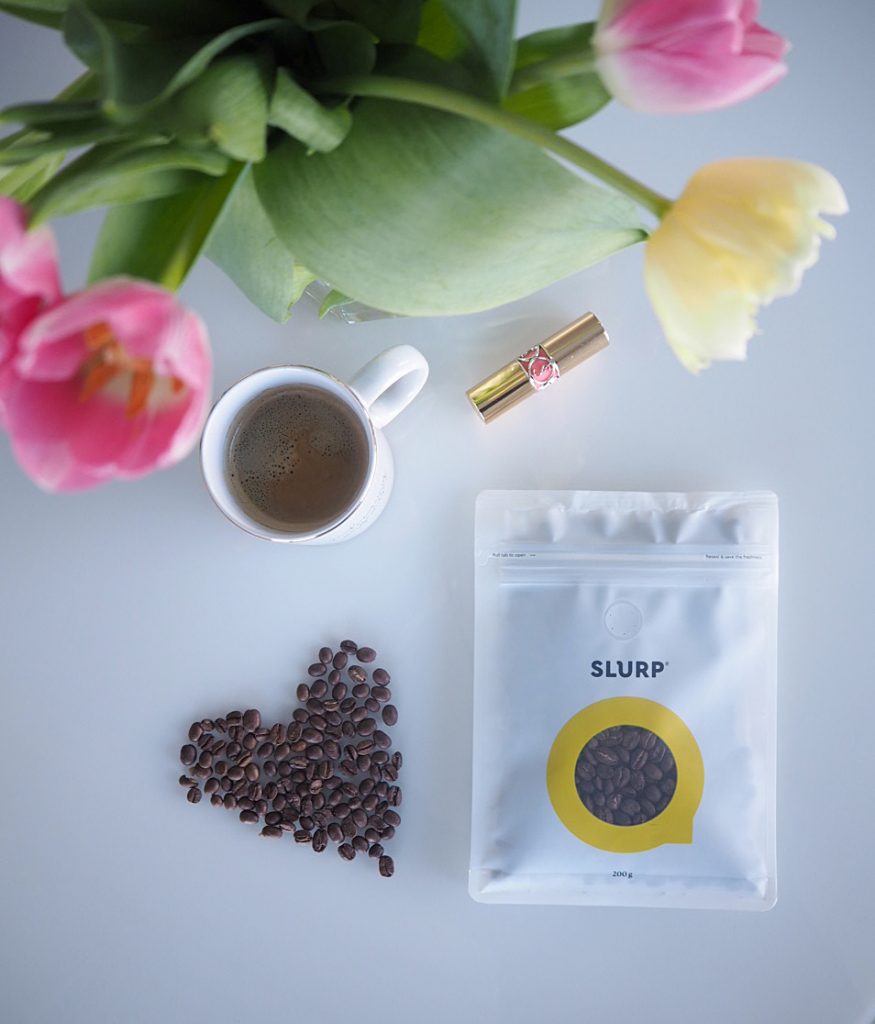 My experience with SLURP coffee subscription
I chose the mixture, so I get both light-roasted and dark-roasted coffee.  I'm a big fan of dark roasted coffee, but I've also liked the light-roasted ones so far. As a coffee lover it's fun to try new flavors every two weeks. As an entrepreneur, it's also nice to show my support to these smaller artisan roasters. In addition I'm supporting sustainable coffee production, which is also important.
And let's not forget about how convenient the whole subscription is. The coffee just comes to me.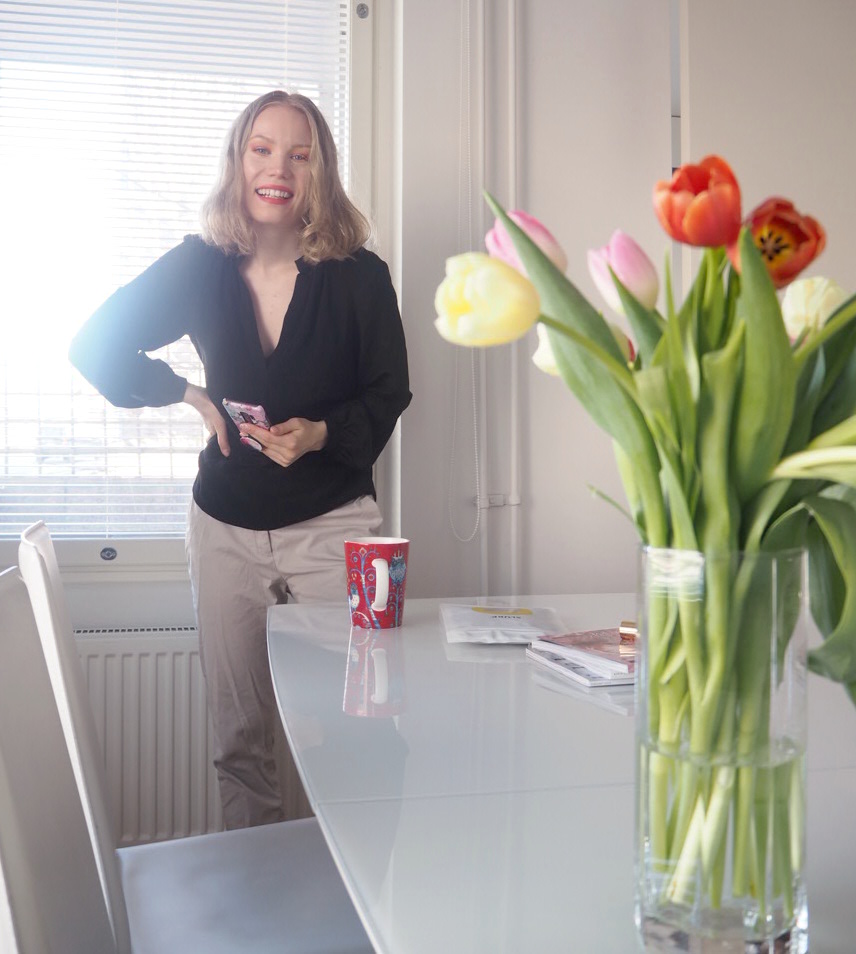 Making those coffee moments even more special
Anyone who drinks coffee can probably relate to this: it's about more than coffee. It's about taking some time to yourself, or having a social moment. Coffee is a hug in mug. For me, drinking my coffee in the morning is also a ritual. I get ready for the day and for a moment, I'm just relaxing and charging my batteries. I think positive thoughts. I slowly wake up.
Yes, still to this day, I think of coffee as the luxury thing in my every day life. I enjoy my coffee breaks. So for me, SLURP is the perfect way to make my every day life a bit more luxurious – and those little coffee moments just a bit more special.
I'm anyway buying and drinking coffee, so why not do it sustainably and in a way that brings me joy?
If you would like to try SLURP coffee subscription as well, you can now get -30% off from your first coffee with the code 'Charlottatakkula'. 
Order your SLURP subscription here.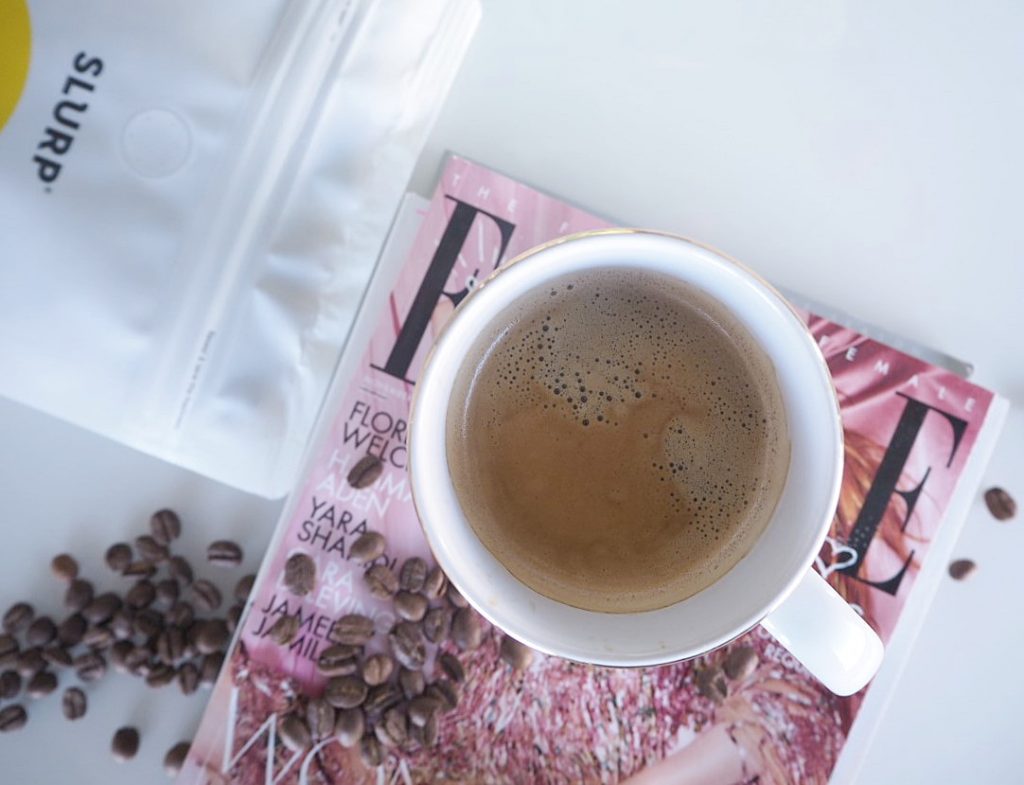 I would love to hear your best coffee moment stories. And have any of you heard of SLURP before?
Related Posts