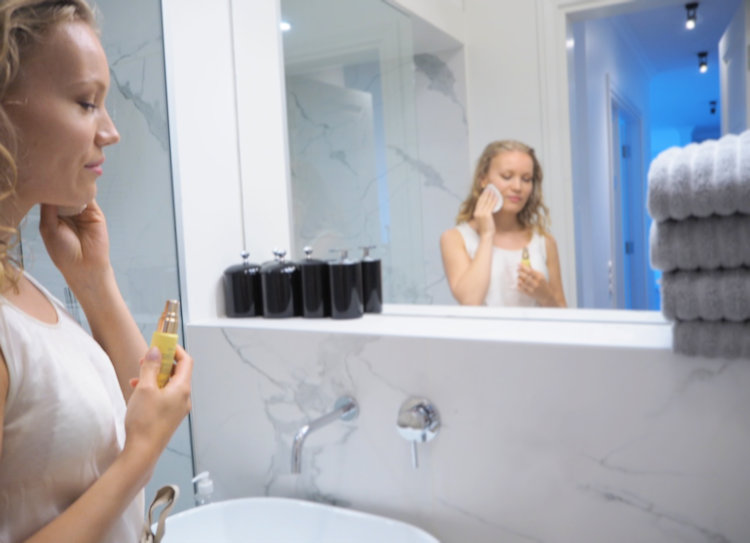 Post contains *adlinks
Yes, I do worry about our planet. I'm sure everyone worries about their habits and consequences nowadays. If something can be done more eco-friendly, it's a simple choice. That's why I want to start a new series on my blog, where I share more eco-friendly beauty products and habits.
As my latest eco-friendly beauty habit – that is also just more practical to my everyday life – I've started using re-usable makeup remover pads. The only regret I have is that I didn't buy them sooner.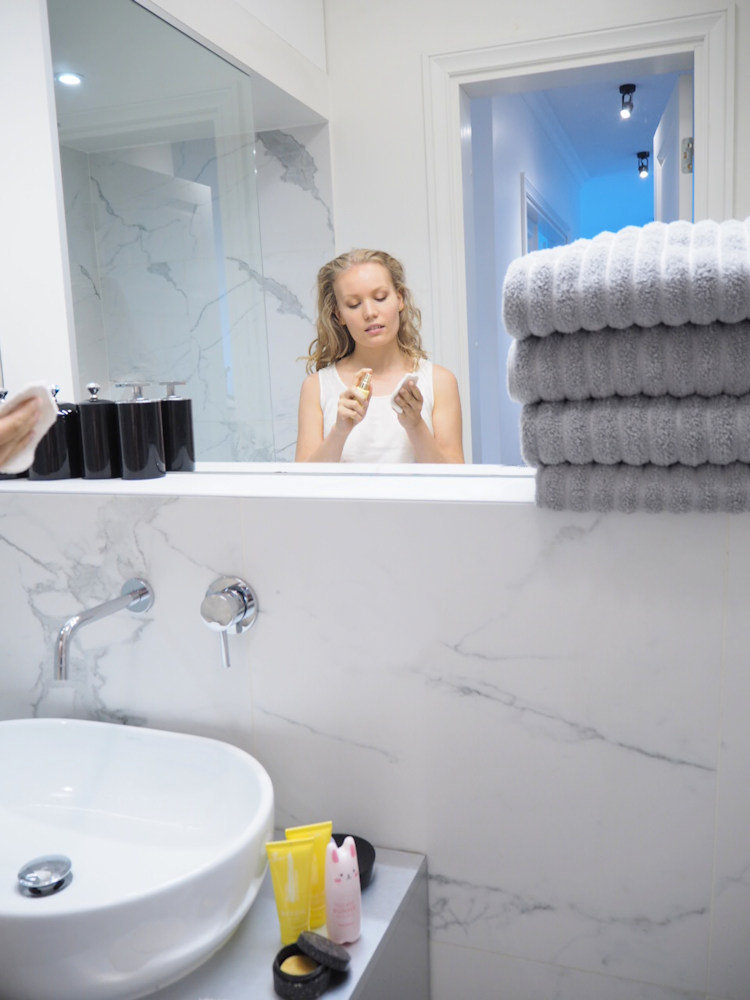 Eco-friendly beauty: Re-usable makeup remover pads
Who knew that re-usable makeup remover pads would be better than cotton pads? I didn't, but luckily now my eyes are opened.
When you choose ones that are made of good, soft material, such as cotton or bamboo, they feel soft and are comfortable to use. The ones I have are made from cotton. You can find re-usable makeup remover pads in different sizes, but mine are quite big. At least twice as big as regular cotton pads. That also makes them super practical – in just a few swipes, I have gone through my entire face. And since they are so big – I can use different sides of the pad, so I can use one pad at least two times, before having to wash it.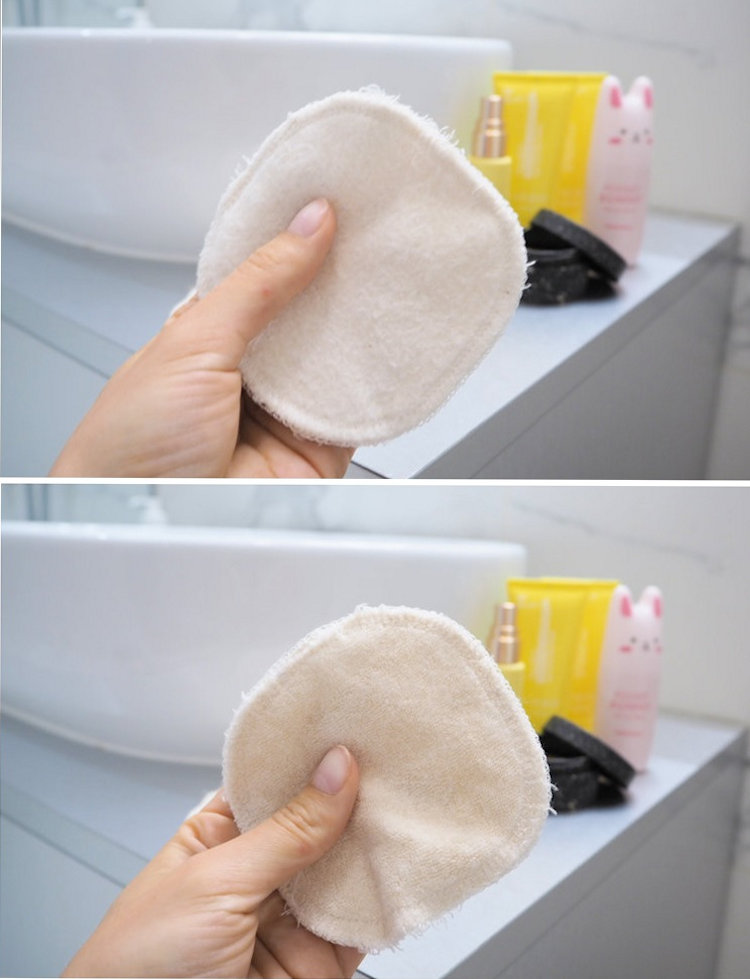 I also love that I have one less thing to shop at the grocery store. I'm never running out of cotton pads ever again! I bought four pads and they last me for about a week, before I need to wash them. You can hand wash them, but what's best really, is that they are machine-washable!
Re-usable makeup remover pads remove eye makeup, face makeup – and they work just like regular cotton pads.
So – what are you waiting for? Make the switch. You won't regret it.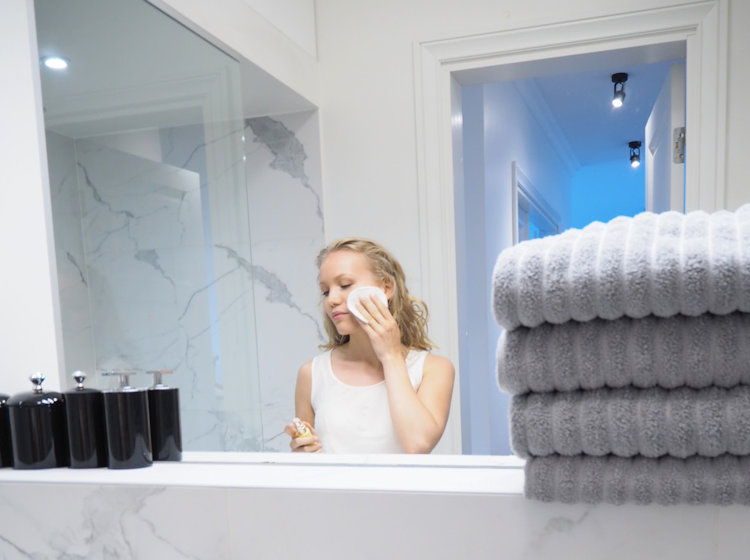 I found some really great options from amazon – they all come in a package, so you get more than one pad (having just one wouldn't be handy – I think the minimum is four pads). They are also all machine-washable.
Re-usable makeup remover cotton pads from amazon under $20
*Re-usable makeup remover pads, Natural Bamboo Cotton
20-pack
*Re-usable makeup remover pads, Green estate, black & white
14-pack. These are two sided. One side is black for mascara etc., and other white. That's handy, since mascara is something that can leave a bit of a stain!
*Avril Washable Cleansing Pad Cotton
Sold one by one. These are the ones that I have, so I wanted to include them on this list, even though they are a bit pricey compared to the other options (but they were easily available to me in my country so I chose them).
I feel like some things are easy to switch up to more eco-friendly choices. Such as, using a menstrual cup, instead of causing waste by using sanitary towels and tampons every month. Or, shopping second-hand. Shopping consciously, anyway. Turning off the lights when leaving a room. You know – simple, small things. Such as switching up to re-usable whenever possible.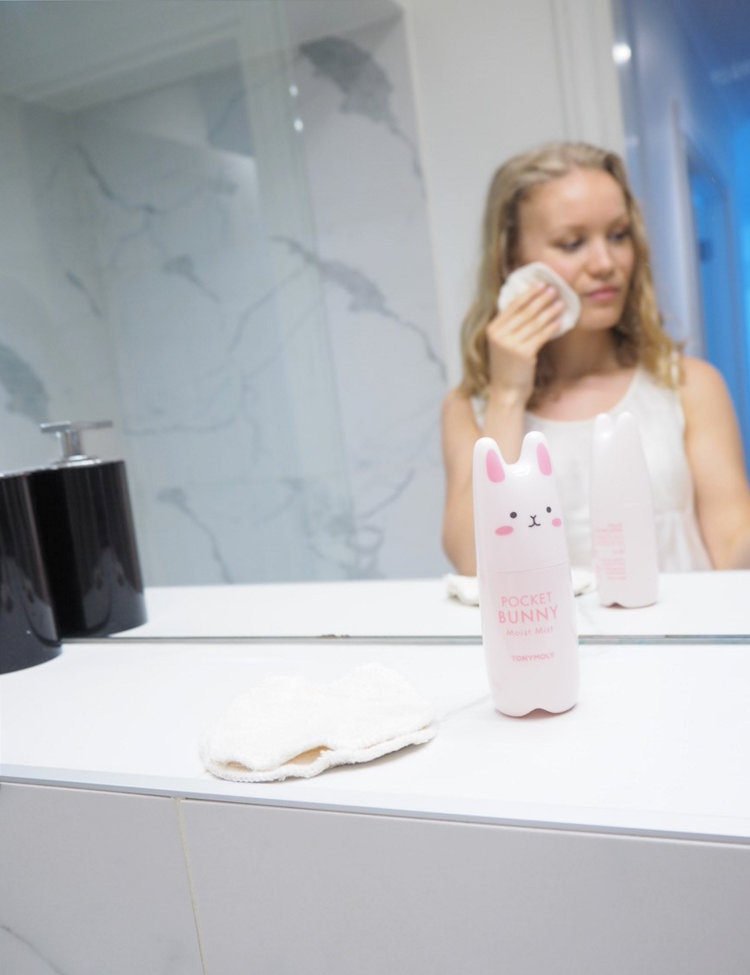 Have you already made the switch to re-usable makeup remover pads?