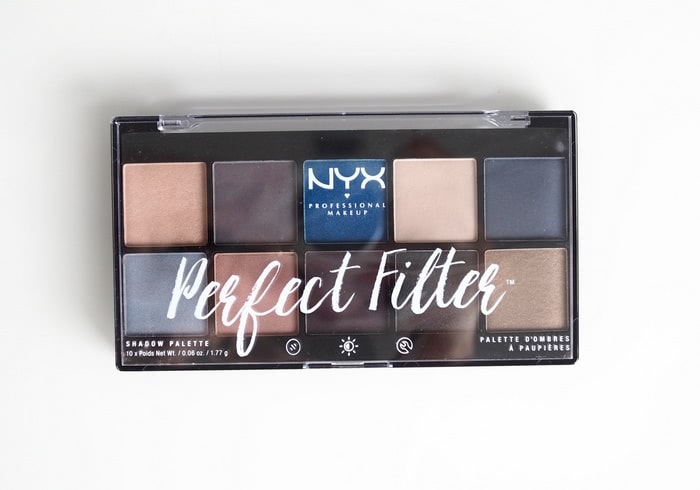 I'm super excited about this post. I've been hyper for the past month organizing and planning a project, where I have 40 Finnish bloggers altogether. Here it finally is – or the first part of it!
I got the idea, when I though of all the different ways to collaborate with other bloggers. I came up with a makeup challenge, where each blogger does her own version of the makeup based on the same product. An eye shadow palette was an obvious choice, because you can create countless different styles with it. I thought I would be lucky, if I even got five bloggers to collaborate with me. I was so amazed, when 39 lovely bloggers all wanted to join the project! I divided the participants in ten-people groups, where each blogger does a makeup based on the same palette. I'm so excited to see all the different looks! There are so many beautiful and different women in this collab, that I bet there's a little something for everyone! I'm also eager to see, how everyone combines the palette to the rest of the makeup? Are we gonna see some full glam party looks or something natural? Can't wait to find out.
Our sponsor, Pretty.fi got us the Perfect Filter palette in four different shades (+ a discount code, that can be found on the Finnish post version, since the shop is Finnish). A big thank you to Pretty.fi and L'Oréal!
I'm in the first group, where we have the Perfect Filter palette in shade Marine Layers. It's a beautiful palette with beautiful colors including bright blue, purple and pink as well as some grey and nude shades. It was super hard to decide on the makeup for this post. Do you believe me, if I said I tried to stay away from that gorgeous blue color? Well, it wasn't so easy. So I just went with it and created a familiar smokey eye. I used the blue and the nude shades from the palette and lined my eyes using a wet brush and the darkest grey color.
I combined the bold eye makeup with a light coverage foundation and nude lips. I tried elf's BB Cream for the first time and I immediately fell in love with that –  I think it's gonna be my summer foundation. I lined my lips and filled them in using a nude liner and topped them off with the light pink shade from the palette.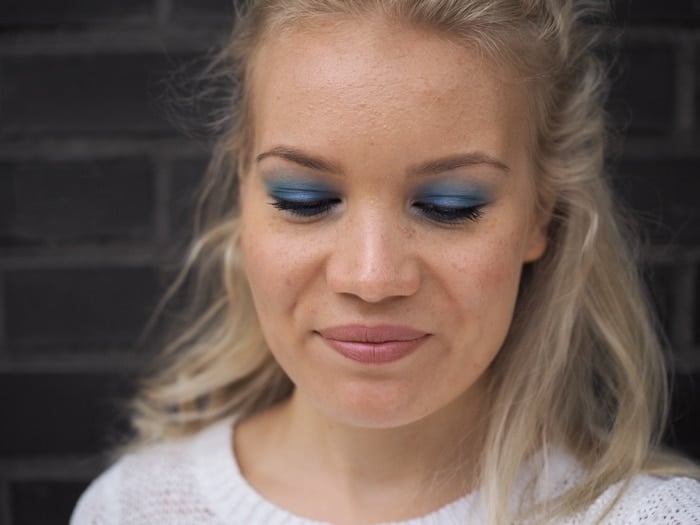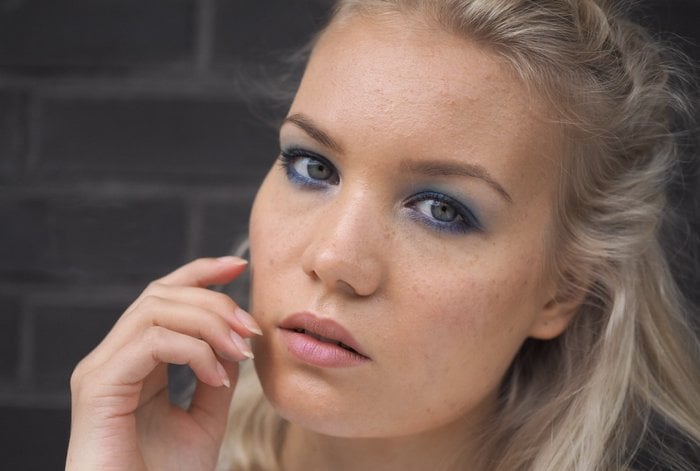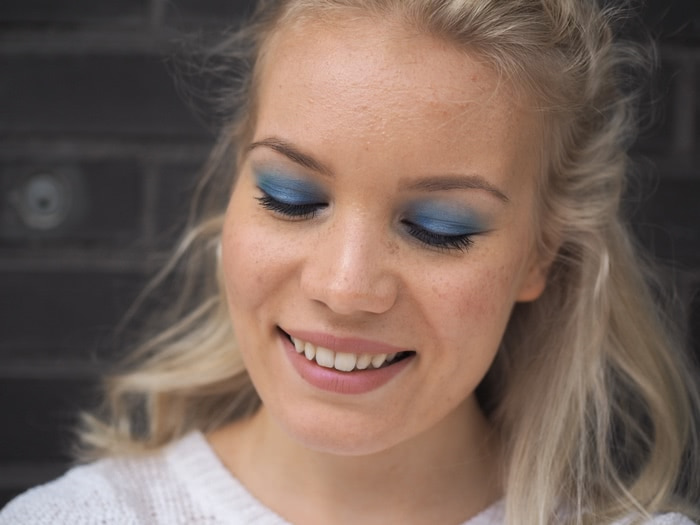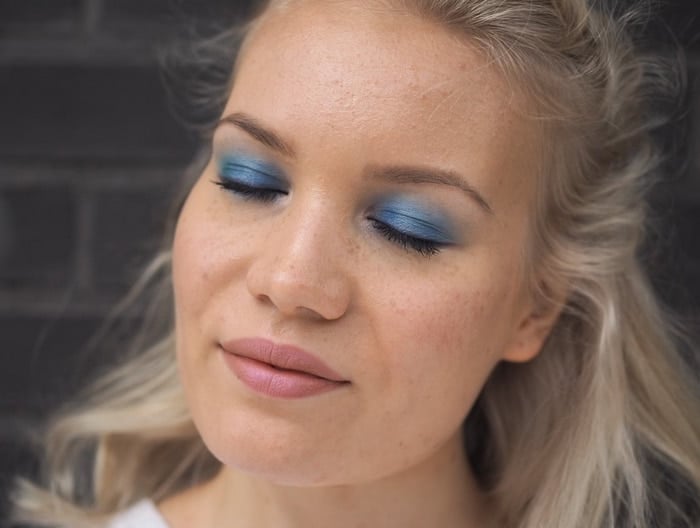 *adlink
PRODUCTS
*elf BB Cream, Nude
Rimmel Loose Powder, Transluscent
IsaDora Face Sculptor, Cool Pink
Zuii Organic Eyebrow Definer, Taupe
Essence brow gel, Blonde
Urban Decay Primer Potion
*NYX Professional Makeup Perfect Filter, Marine Layers
IsaDora Insane Volume
Rimmel Lasting Finish lip pencil, Natural

What do you think of my blue marine look? Check out the other gorgeous looks made with the same palette:
Glitz & Glam
Hannamaria
Eyeshadow and flame
Divine
Maria GlowSentenced to Live
Cosmetic Land
MissAria
Laura Salo
Whose makeup do you like the most?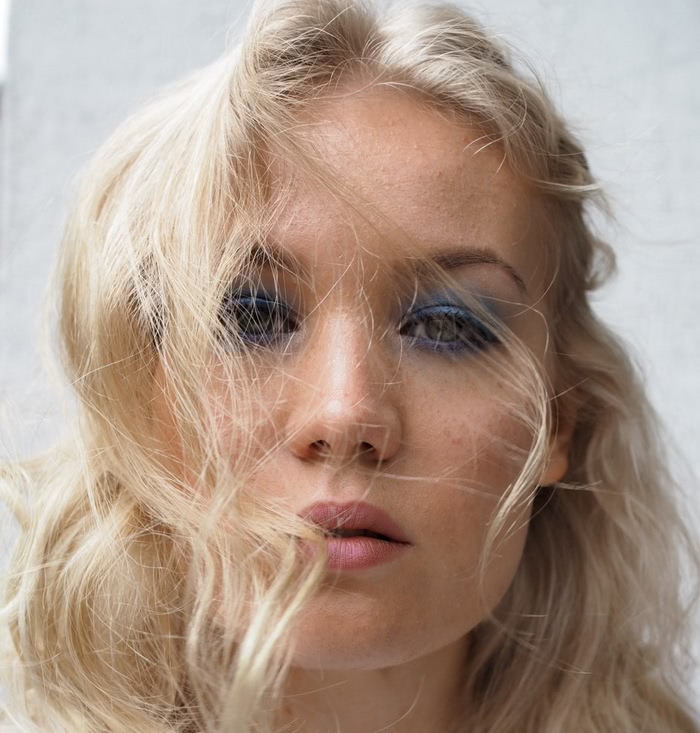 Do you want to collab with me and do something similar to this? Since my blog is also international, I'm looking for English bloggers to collaborate with me! It doesn't matter where you're from – only that you write in English. Get in touch with me – charlotta.takkula()ww.charlottaeve.com!