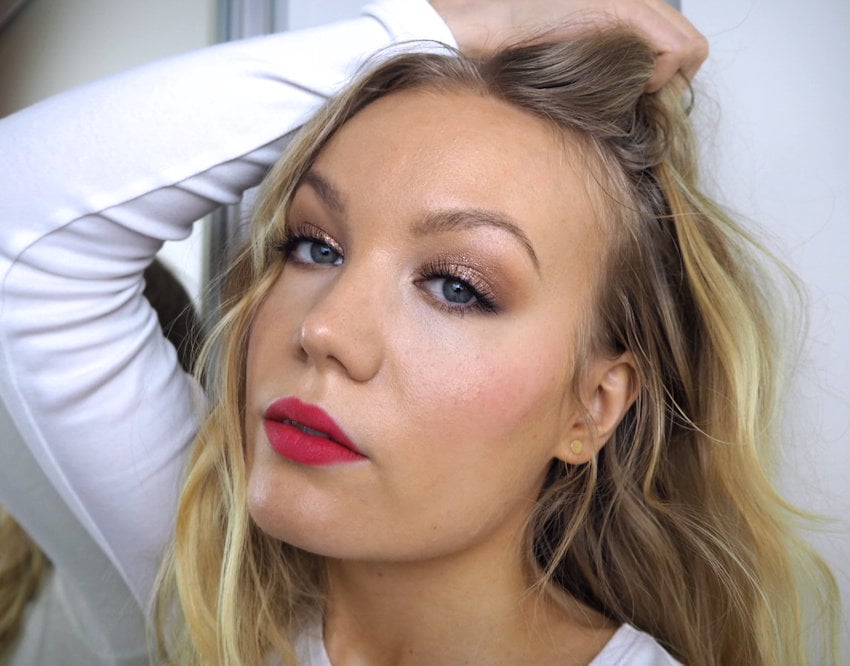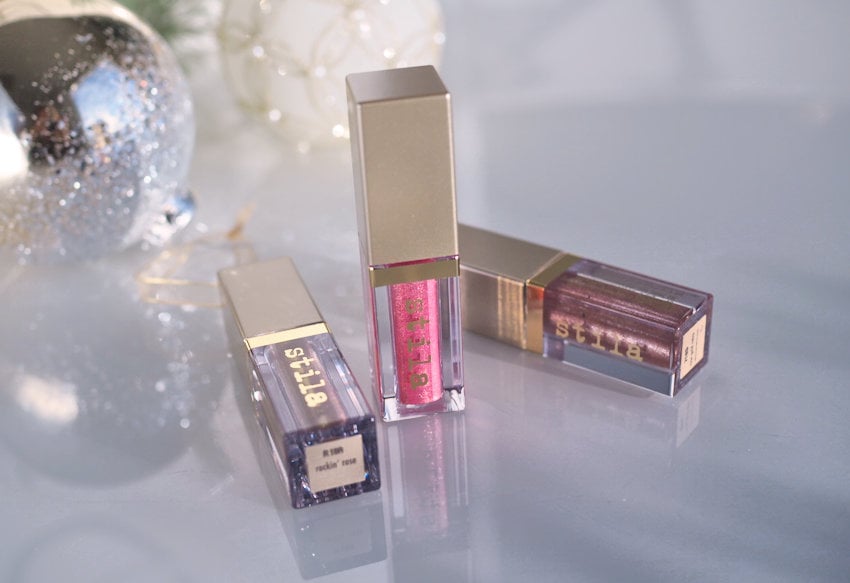 *adlink/gifted products
Lookfantastic's cyberweek started today, so now is the perfect time to share my favorites! LF is one of my favorite beauty stores online, so I did my whole makeup using brands and products shopped from them. I got some old and new favorites, including brands like NARS, Stila and Illamasqua.
These products also make a great gift. Don't forget to check out all the cyberweek and black friday deals on *Lookfantastic US & Lookfantastic UK !
[If you're shopping on Lookfantastic.fi you can use my code 'CHARLOTTALF' to get as much as -50% off!]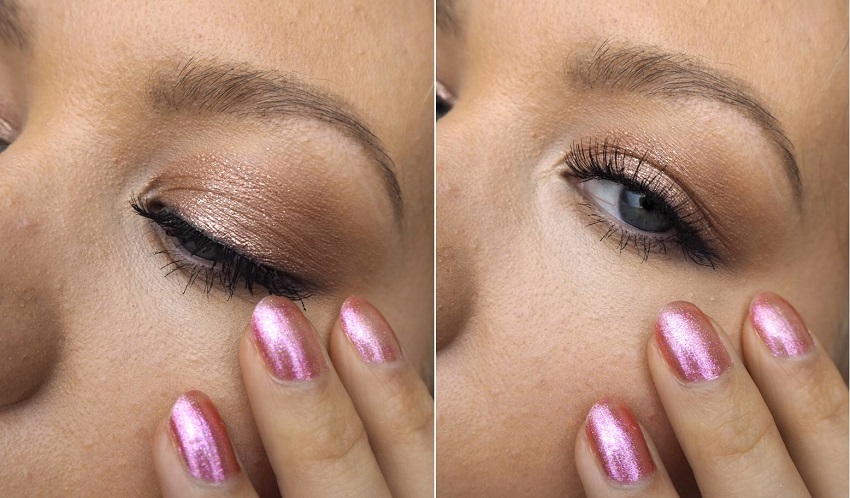 Stila Glitter & Glow Liquid Eyeshadows
It's the season of sparkles and I'm here for it. Stila's Glitter & Glow eyeshadows have been on my list for ages, but now I finally got around to testing them. I chose three gorgeous colors: Rose Gold Retro, Rockin Rose and Tulip Twinkle. These are even more beautiful in real life than I would have thought. The packaging is gorgeous, but the product itself is even more gorgeous. The liquid eyeshadows have more color (pigment) to them than I expected, but they also have a lot of glitter. All in all they make the perfect product for a quick glittery eye look. I think these are perfect to wear on the lid. Just shade your eye with matte colors first and add these on the lid – a beautiful eye look is guaranteed.
*Stila Glitter & Glow Liquid Eyeshadows (US)
*Stila Glitter & Glow Liquid Eyeshadows (UK)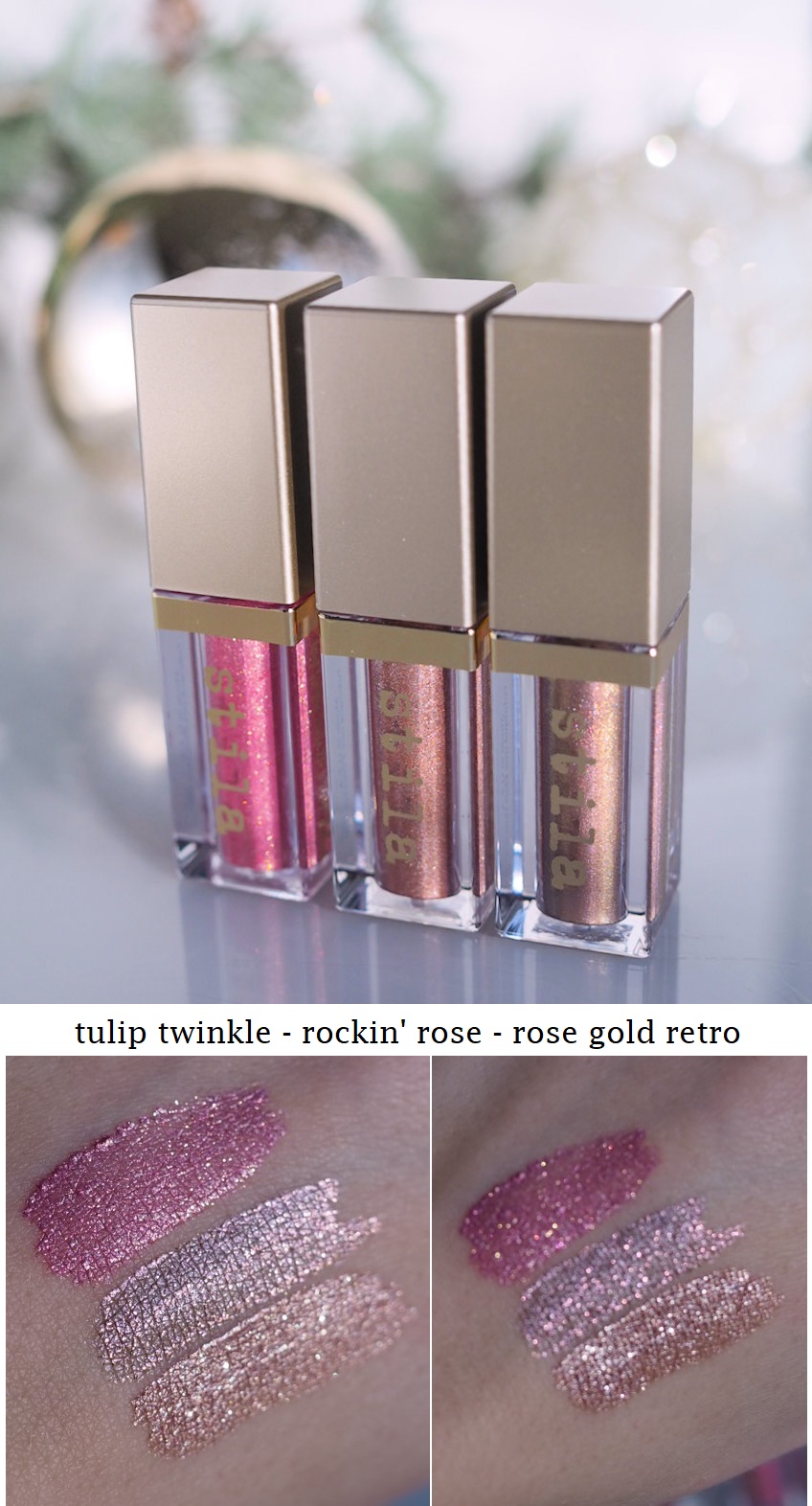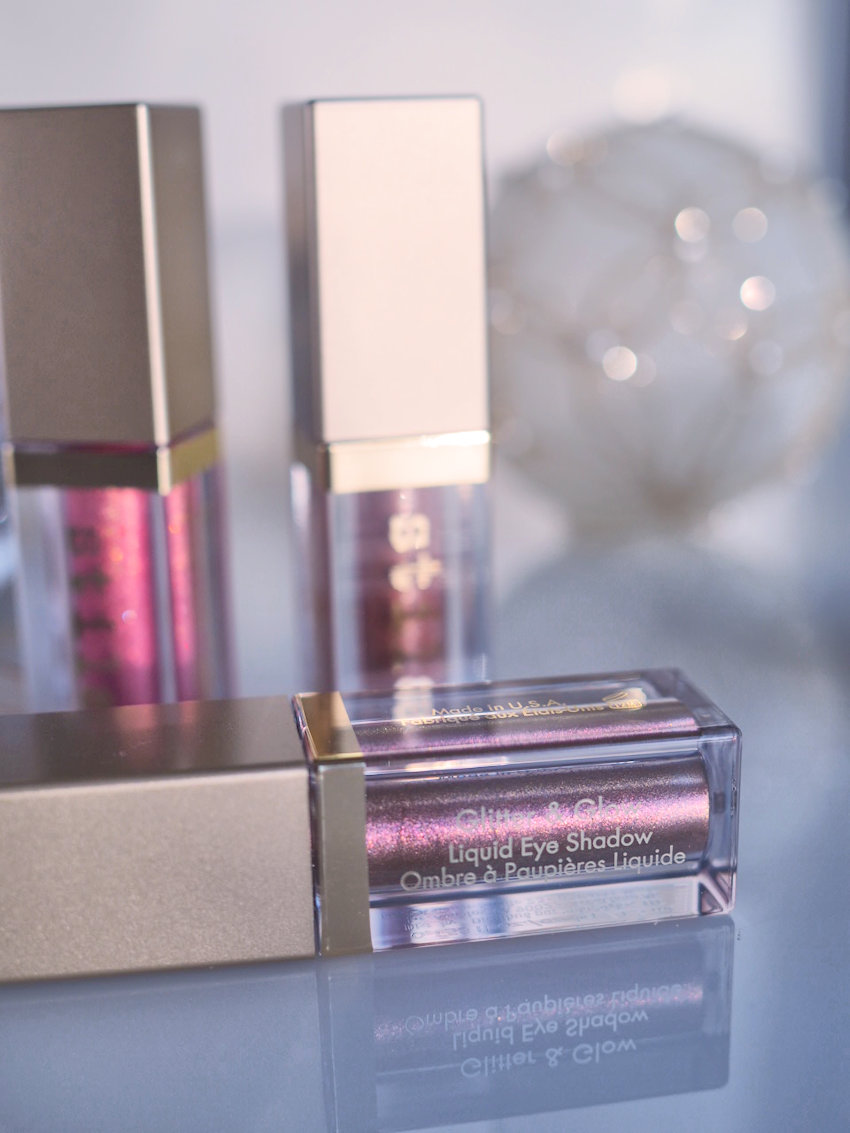 Stila Complete Harmony Lip & Cheek Stick
I actually have tried Stila's products before. I used to have their One Step Primer, which I loved (just thinking about it now makes me regret a bit that I didn't buy it). So I had a feeling I would love their other face products as well. I chose this Lip & Cheek Stain in the shade Sheer Petunia. The shade is a pink coral, which looks very fresh and nice on my face. I like the consistency in this cream blush as well. It's very smooth and easy to blend – even though it's quite pigmented!
Stila is definitely a brand you should check out on LF.
*Shop Stila (US)
*Shop Stila (UK)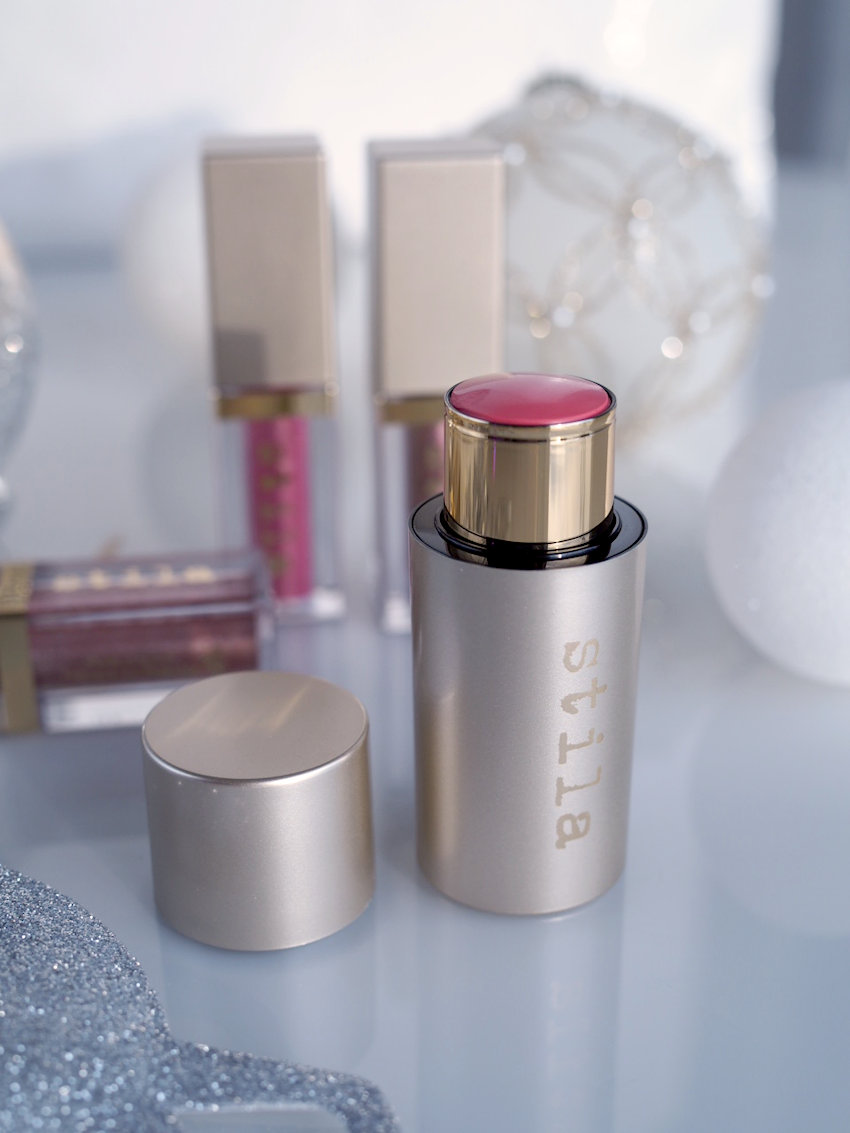 NARS Radiant Creamy Concealer & Sheer Glow Foundation
I've used NARS' concealers for years. I still feel like the Radiant Creamy Concealer is the best concealer in the world. I've also liked the Soft Matte one, especially for summer, since it has a drier consistency. These concealers just do their job magnificently. They have a lot of pigment, so they cover well. Their consistency – especially the radiant creamy one – is super easy to blend and it doesn't emphasize the fine lines on the under eye area.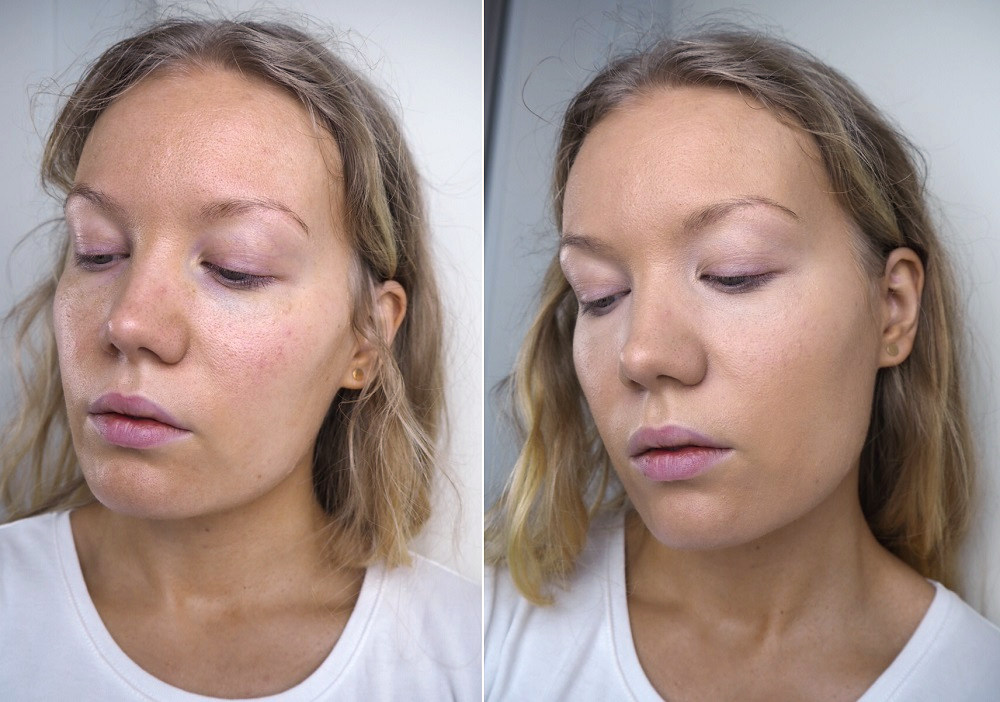 I've now tested the NARS Sheer Glow foundation as well, and so far I've loved it. It's very lightweight and has medium coverage, which looks natural on the skin. I was worried it would look dry on my skin, but it just goes on very smoothly and looks glowy rather than dry. I also love the packaging! I bought the pump for it, since it was just a few euros and makes using the foundation easier.
*Shop NARS (UK)
It's not sold on Lookfantastic US, but you can shop it at *Sephora!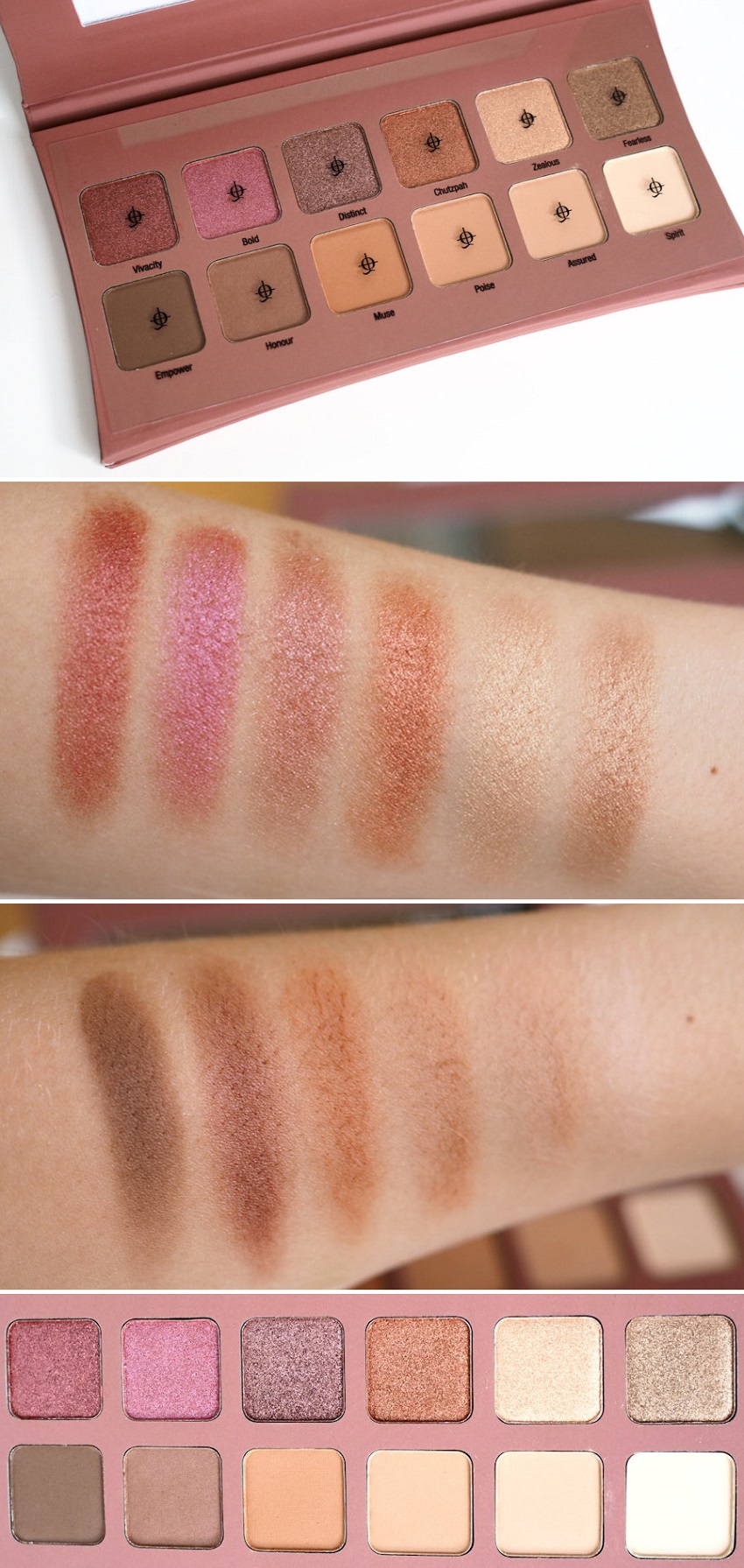 Illamasqua Unveiled Nude Artistry Palette
This is my favorite nude palette. *Illamasqua Unveiled Nude Artistry Palette has all the matte shades I need, but also beautiful metallic colors, that are still very wearable. The eyeshadows are very creamy, pigmented and easy to work with. All in all, Illamasqua is brand I love to shop from Lookfantastic. The products are different and of good quality.
Oh! Another product I love is their  Iconic Chromes cream eyeshadow.
*Shop Illamasqua (US)
*Shop Illamasqua (UK)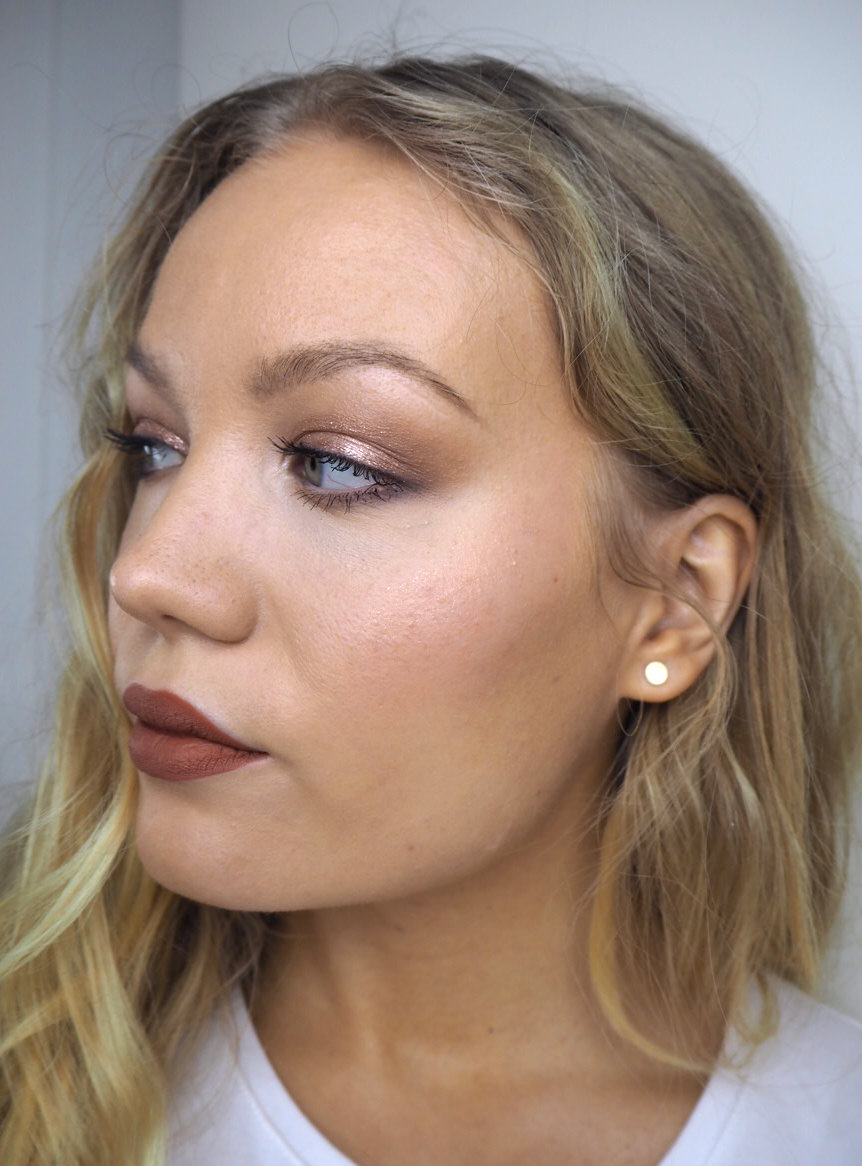 Natasha Denona, Urban Decay, MAC, Bareminerals…
There are so many nice brands on LF. In the photo above I'm wearing Natasha Denona's *Mark your Liquid Lips Matte lipstick in the shade Pink Terra. It's not even slightly pink though. Luckily I like a brown lip too!  It's not totally transfer-proof (like this one), but seems to last well.
*Shop Natasha Denona (US)
*Shop Natasha Denona (UK)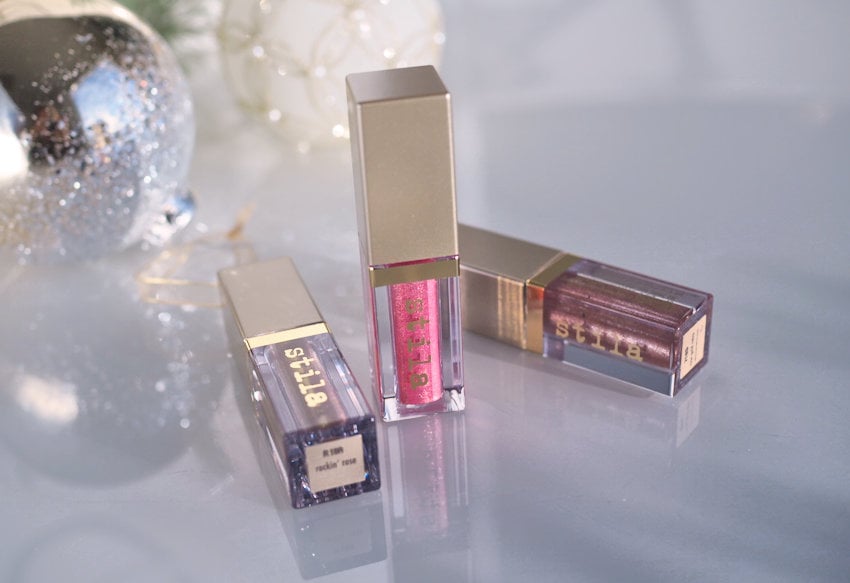 As I mentioned, the sales are already here so it's a good time to shop. I know I'm gonna buy some gifts! I do encourage people to shop mindfully though. That said, I think beauty products are a great gift idea, because they are meant for use. And I prefer useful gifts.
*Shop Cyberweek & Black Friday deals on Lookfantastic (US)
*Shop Cyberweek & Black Friday deals on Lookfantastic (UK)
[If you're shopping on Lookfantastic.fi you can use my code 'CHARLOTTALF' to get as much as -50% off! Links are here.]
Are any of these products familiar to you? What would you like to try?