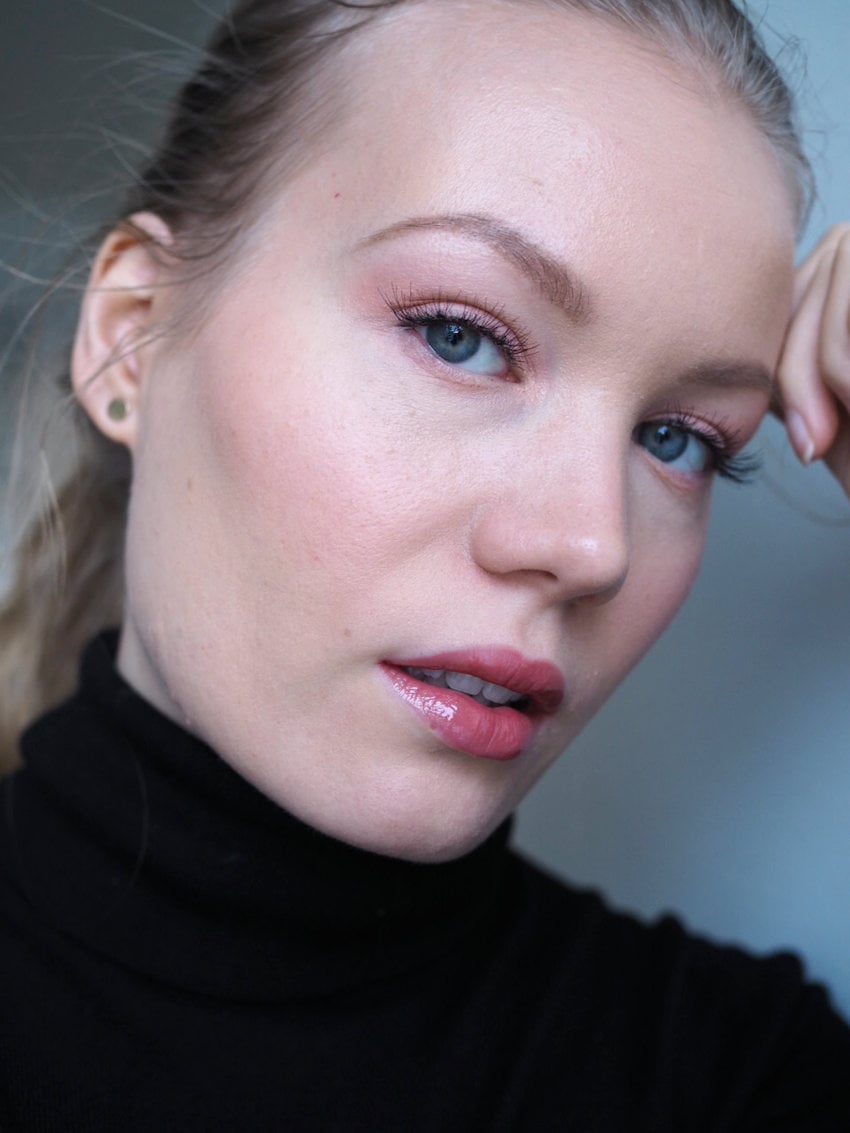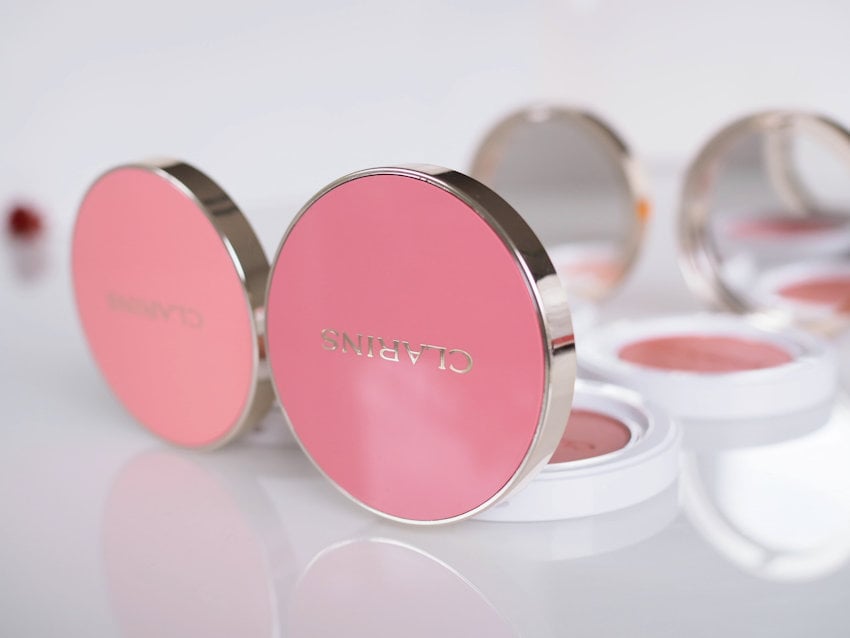 *adlink
I love easy natural looks, that don't take too long to create. More often or not I need products that do the their job quickly and that I can throw in my bag. It's magical how using just a few simple products I end up feeling more powerful and put together.
Today I'm talking about products just like that. These are things that I use every day. I received these quite a while ago from Clarins, when they came up new Joli Blushes and some new shades on their Natural Lip Perfector glosses. I've always loved Clarins makeup products and these are no exception.
Keep on reading to see all the shade swatches on the Clarins Natural Lip Perfectors and 6 shades of the Clarins Joli Blush.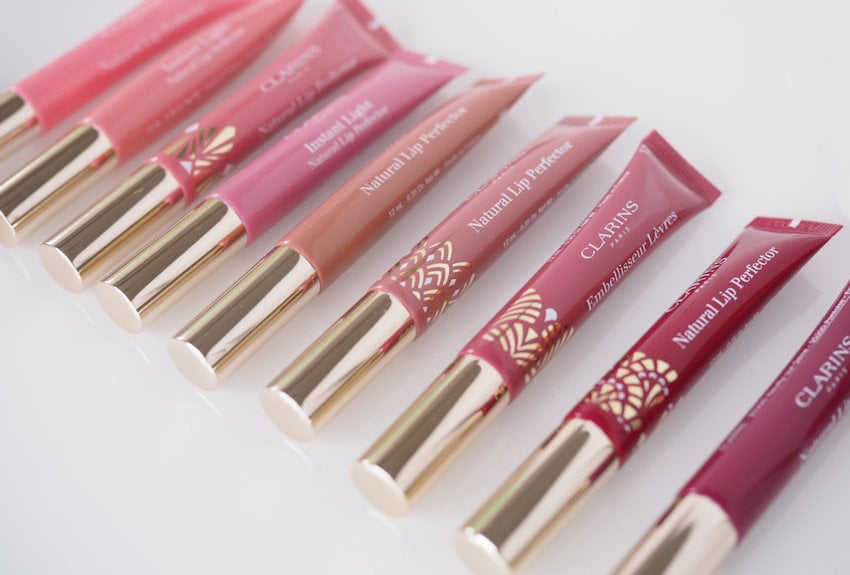 Clarins Natural Lip Perfector review & swatches
Clarins Natural Lip Perfector is a gloss that gives some color, but most of all gloss and volume to your lips. The plumping effect comes from the gloss, by the way, so if you've been wearing matte lipsticks in hopes of bigger lips, try a gloss instead. These glosses have a gel-like formula that feels very comfortable on the lips. The applicator is a soft cushion.
There are oils and shea butter in the ingredients, so my lips don't feel dry after wearing these. Then again, lip glosses tend to be more hydrating anyway – another reason to skip matte lipsticks.
The best feature about these glosses is probably the scent. It's a vanilla, toffee-like scent, that I can't seem to get enough of. Especially now since I'm not eating candy for a year (sigh).
Overall I love these glosses, because the shades are so wearable and they go with almost any look. I also use these a lot on top of lipsticks. And yes, I usually have at least one in my bag on the go.
New shades in the collection are shades 16-19 and their packaging is slightly fancier with gold details (as seen in the photo above).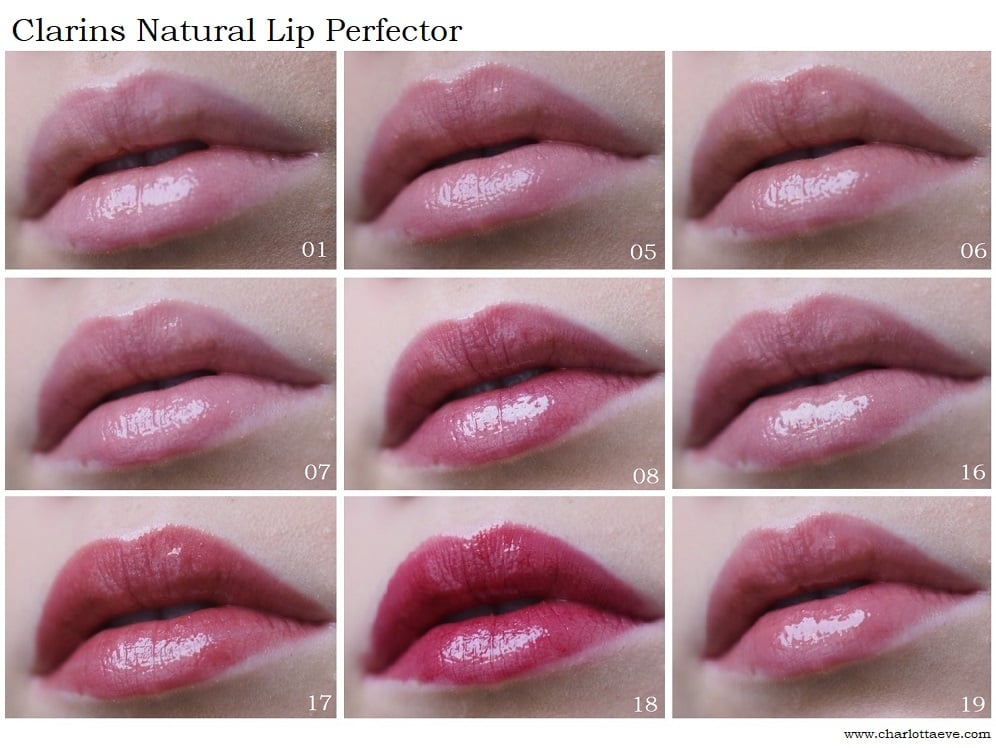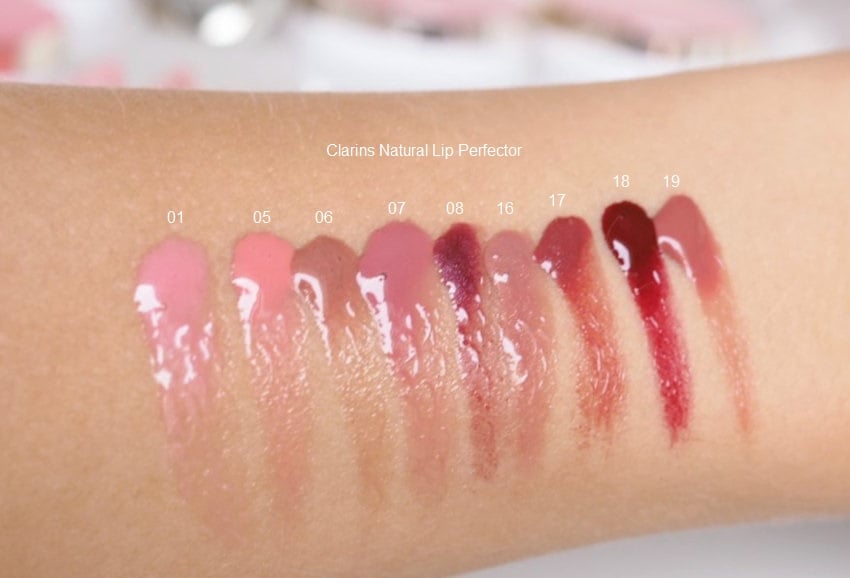 Where to buy:
*Clarins Natural Lip Perfector (Clarinsusa.com)
*Clarins Natural Lip Perfector (amazon)
Finnish stores listed here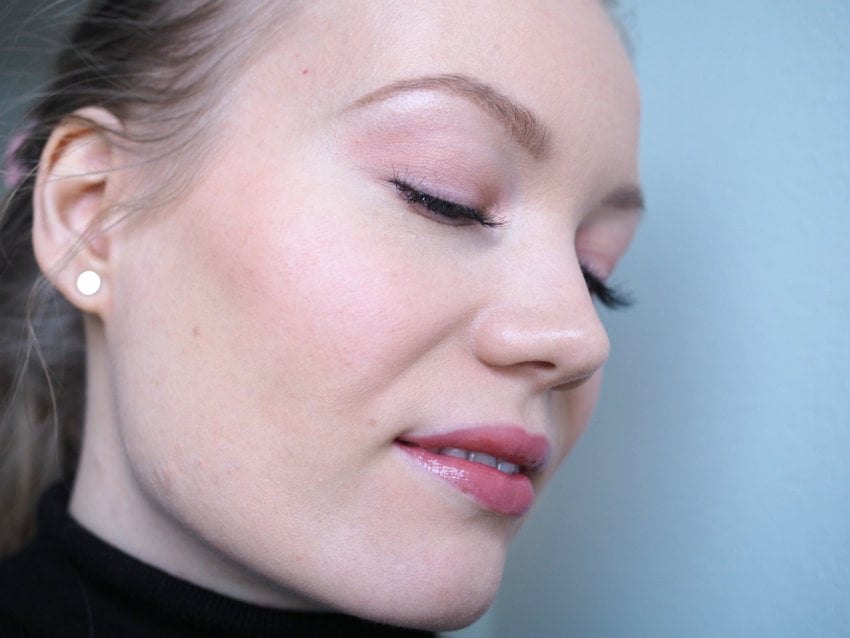 Wearing Clarins Joli Blush shades cheeky pink & cheeky boum – and Natural Lip Perfector shade 19 on the lips.
Clarins Joli Blush review & swatches
Clarins knows their packaging and their makeup products are beautiful. These are products that I love to keep on display and that also makes me use them even more.
Clarins Joli Blush is one of those blushes, that you can't go wrong with. The consistency is nice and easily blendable – and most of all – it's easily buildable too. Blush is one of those products that can be ruined with too much pigment. Here there is just enough pigment.
There's just something special about these blushes. I'm not sure whether to believe that they're really 'pH-reactant' as advertised, but they do seem to adjust and melt to my skin and cheeks very nicely.
My favorites shades are cheeky pink, cheeky rose, cheeky peach and especially in winter, cheeky purple. So, basically all of them. The only shade I don't love as a blush is cheeky boum. That is super shimmery and definitely more of a highlight. As a highlight though, it's beautiful. I sometimes use it as a shimmery topper to any other blush.
One thing I need to mention about these blushes though, if you end up trying them on your hand at a store and feel disappointed. They swatch poorly on the hand applied with a finger, but when you apply them with a blush brush to your cheeks, they work brilliantly. For the swatches I used a sticky base, so you'll be able to see the shades properly.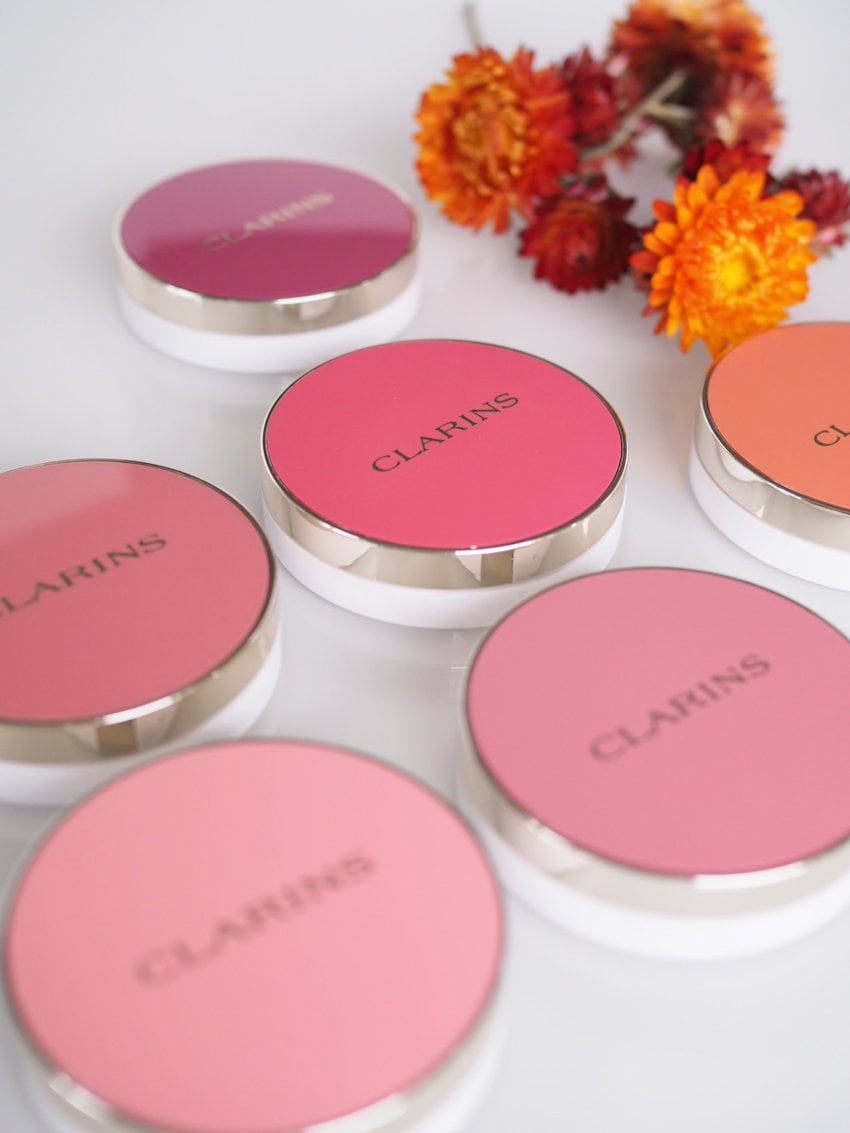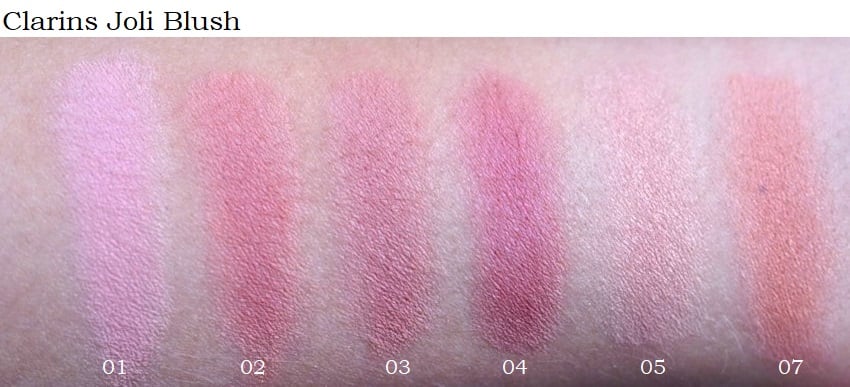 Where to buy:
*Clarins Joli Blush (Clarinsusa.com)
*Clarins Joli Blush (Escentual)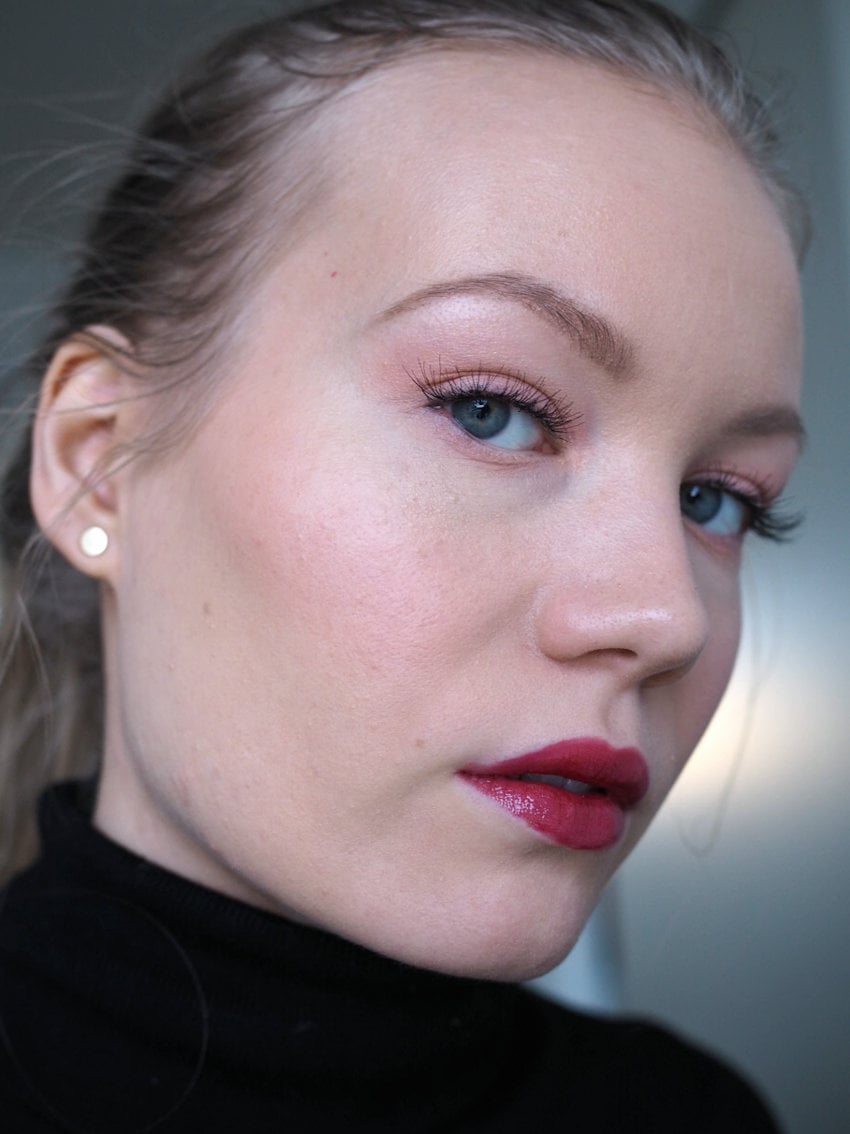 I was also wearing Clarins Everlasting foundation here (mixed with a CC cream) – check out my review on it here.
Are there any other Clarins makeup lovers out there?