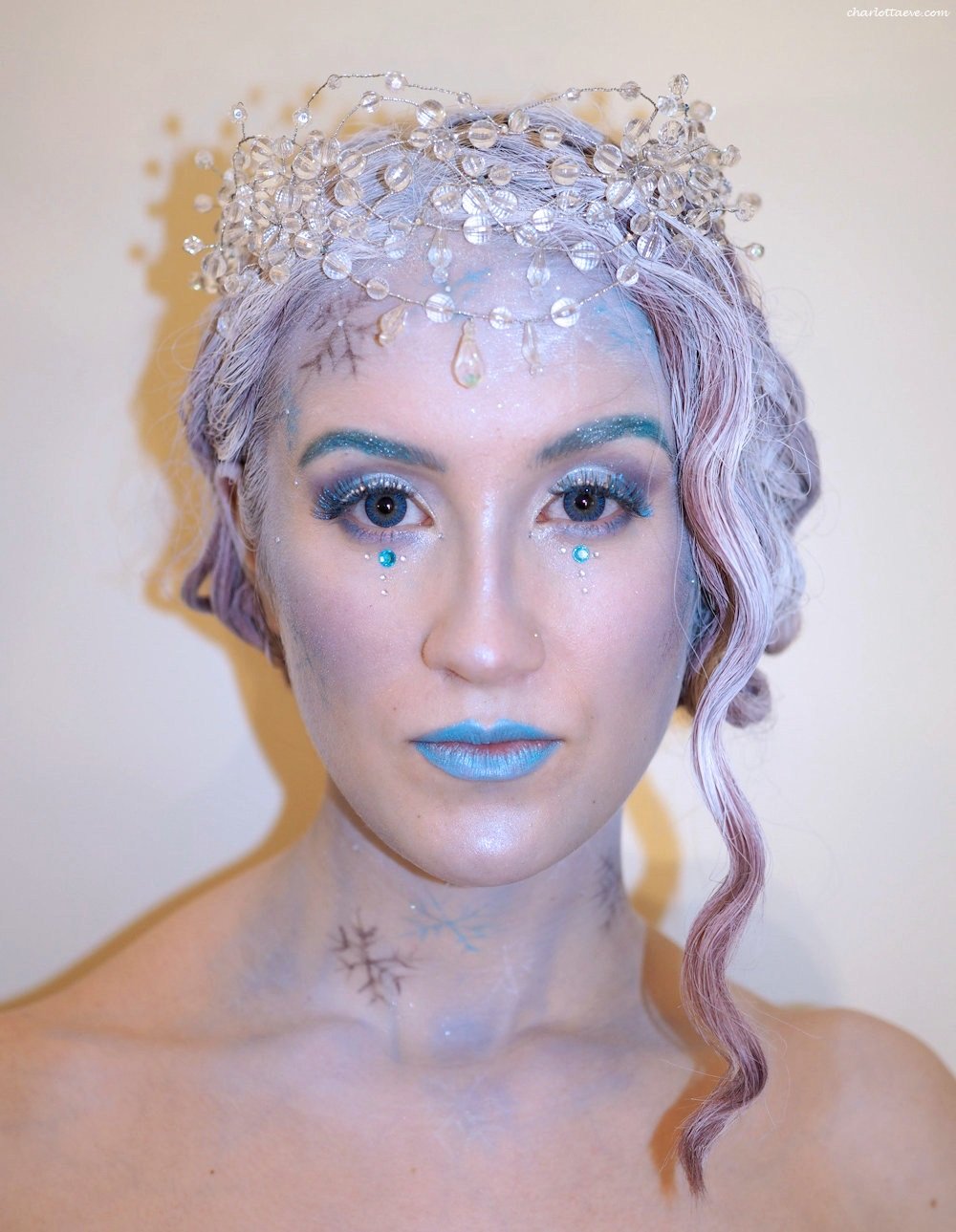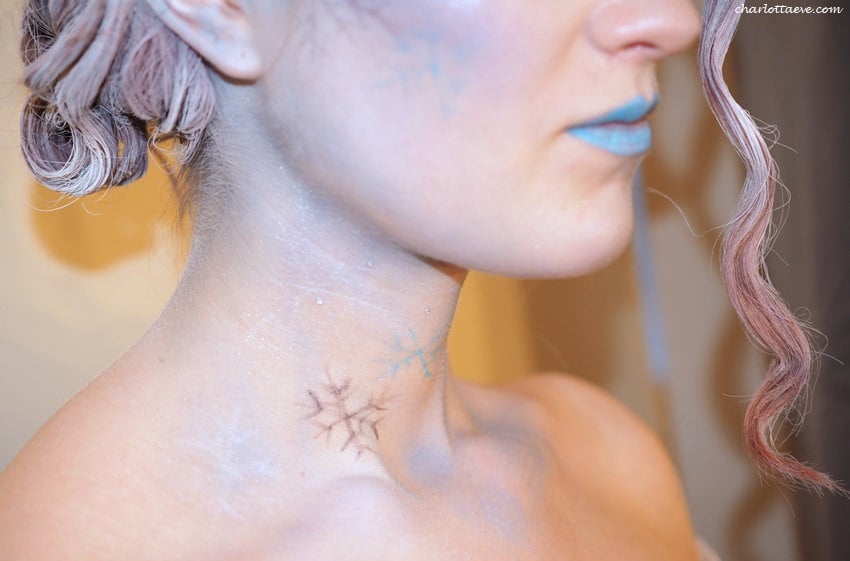 *adlink
I created this ice queen Halloween look for my friend back in 2017. It's one of my favorite creative looks, but I haven't shared it here ever. It's time to fix that mistake! You can recreate this look to suit your makeup skill level – so even if you were a beginner, I think you can totally pull it off. The important things are to use cool blue tones throughout the makeup, add some glitter and add your extra accessories such as blue contact lenses or false lashes.
I swear – it's one of those makeup looks, that looks a bit more complex than it is. But that still doesn't mean it doesn't take time to do it. Adding details such as rhinestones, hand drawn snowflakes or false lashes is fine work that takes a bit of patience.
Ice queen Halloween makeup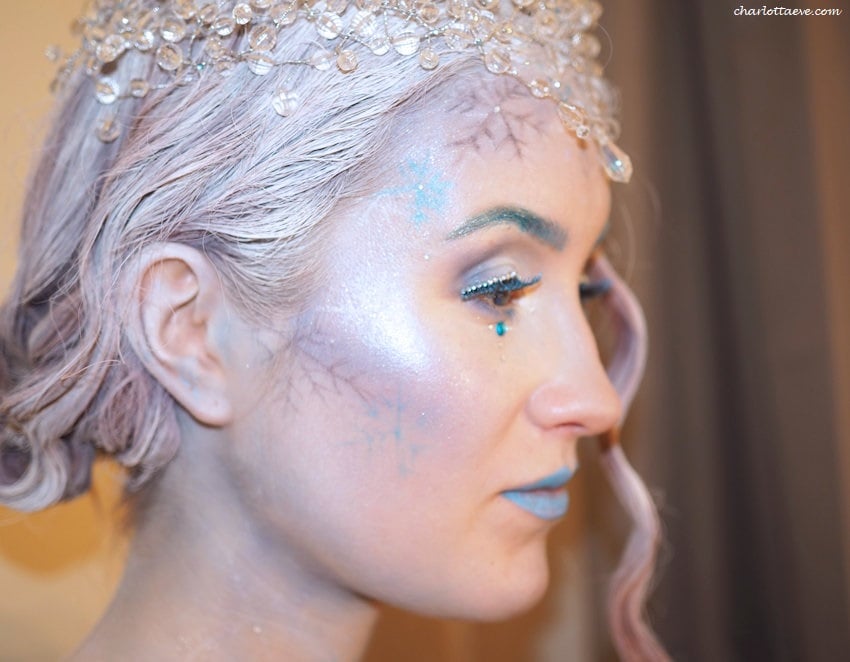 What you need for this look: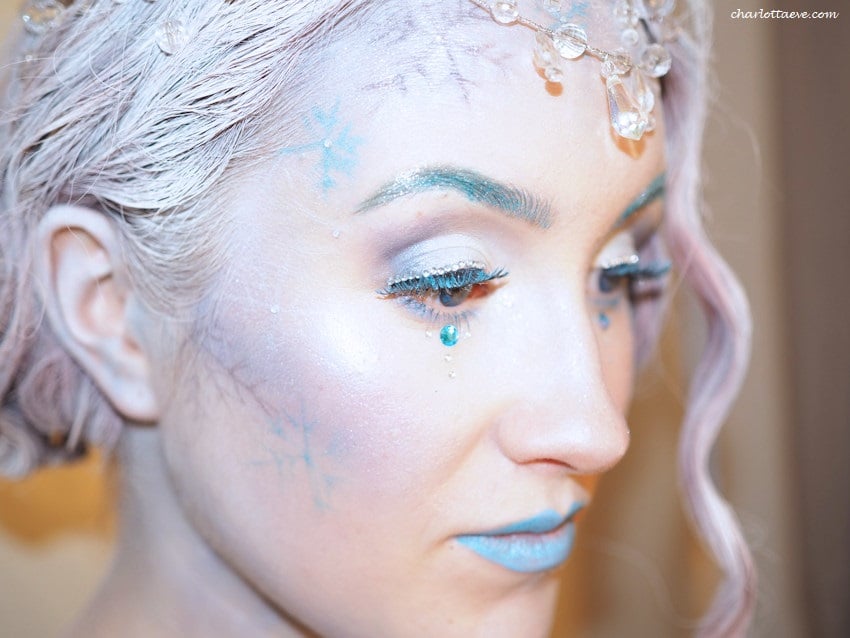 ICE QUEEN MAKEUP HOW TO
BASE:
First step is to add foundation to get a nice even base. I recommend using something that has a lot of coverage. For example *Estee Lauder's Double Wear would be perfect. After that, contour and sculpt your face using a blue color. Add blue also on your neck. Then add icy highlight.
FACE DETAILS

Snowflakes
Draw on some snowflakes around the face and on the cheeks. Snowflakes are basically just straight lines that cross each other (google snowflake and learn from example). Don't forget the neck!
Glitter
Add a touch of fine glitter on the highest points of the face as a highlight – and on the brows. I used fine, almost white glitter.
EYES
Do your eyebrows with blue eyeshadow or pencil.
As for the eyeshadow – the important thing is to use blue cool colors. If eyeshadow is not your strong suit, one color all over the lid will do. But you can also learn! I have lots of eyeshadow tutorials on my blog – you can check them out and just switch out the colors. I contoured the eyes with darker blues and left the lid quite light.
To finish off the eye look, add customized false lashes and glue on rhinestones with lash glue.
LIPS
Finally, add blue lipstick. If that is too much, you could also try to use a cool nude shade. That's it!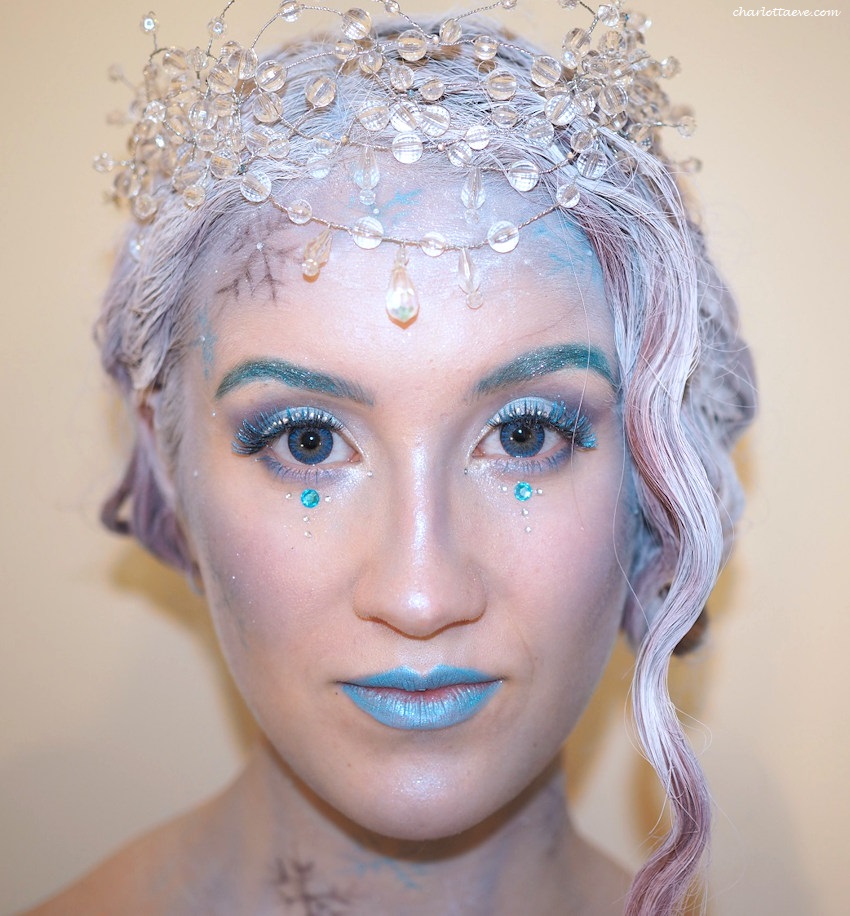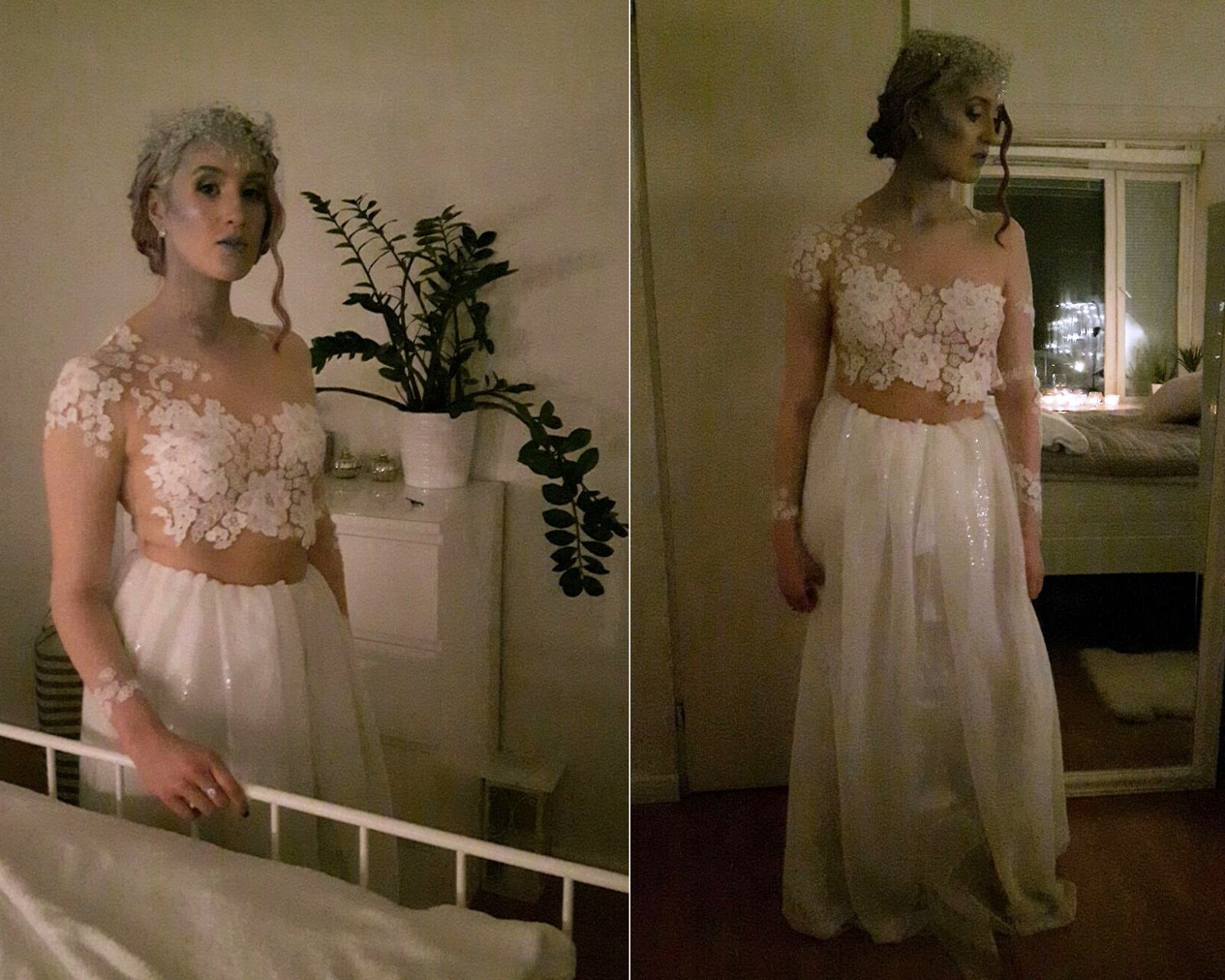 What do you think of this look? Anyone fancy going (online) as an ice queen this Halloween?