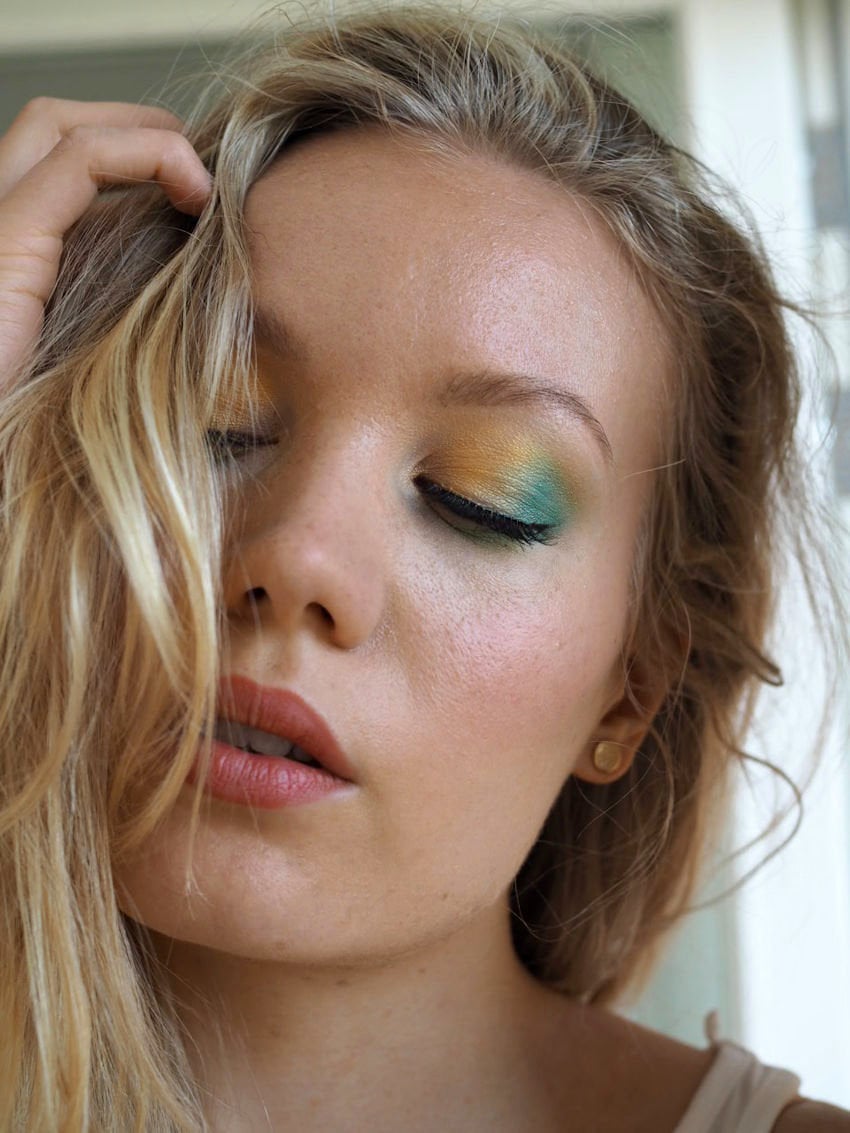 *adlink
I would describe my makeup style as natural, playful and soft. I love glowy skin and warm tones. My makeup also depends on my mood – when I sit down I never know what look I'm going to do. I love to go with the flow and do what feels good in that moment. Sometimes the weather outside inspires me, sometimes I just really feel like adding glitter.
In this post I gathered some of the looks I've done during the past year. Maybe you'll find some makeup inspiration here!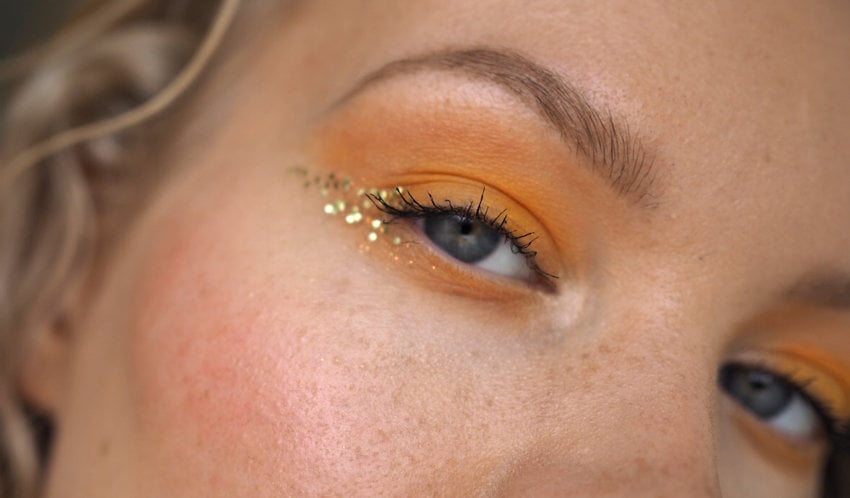 My makeup style
I like to look – or feel – like myself when I'm done with my makeup. I don't feel the need to hide every single imperfection. I'm all about skin positivity. You can see some pimples, texture, or redness here and there. In short, I like my skin to look like my skin.
I like to play with colors, but I don't necessary go with the strongest colors. Adding just a hint of color makes a huge difference. I also like everything to be soft and blended. My blush, my eyeshadows – nowadays I might even blend the edges of my lipstick. I just prefer soft blended lines and colors instead of harsh lines or colors.
I also like to try new styles and tehniques, but most of the time, I stick with what works for me.
My makeup looks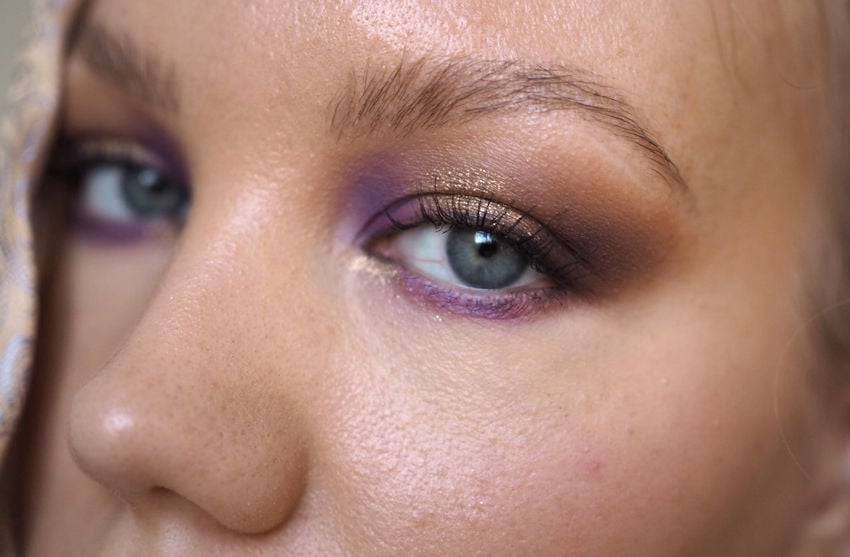 Mojito inspired makeup –  green and yellow on the eyes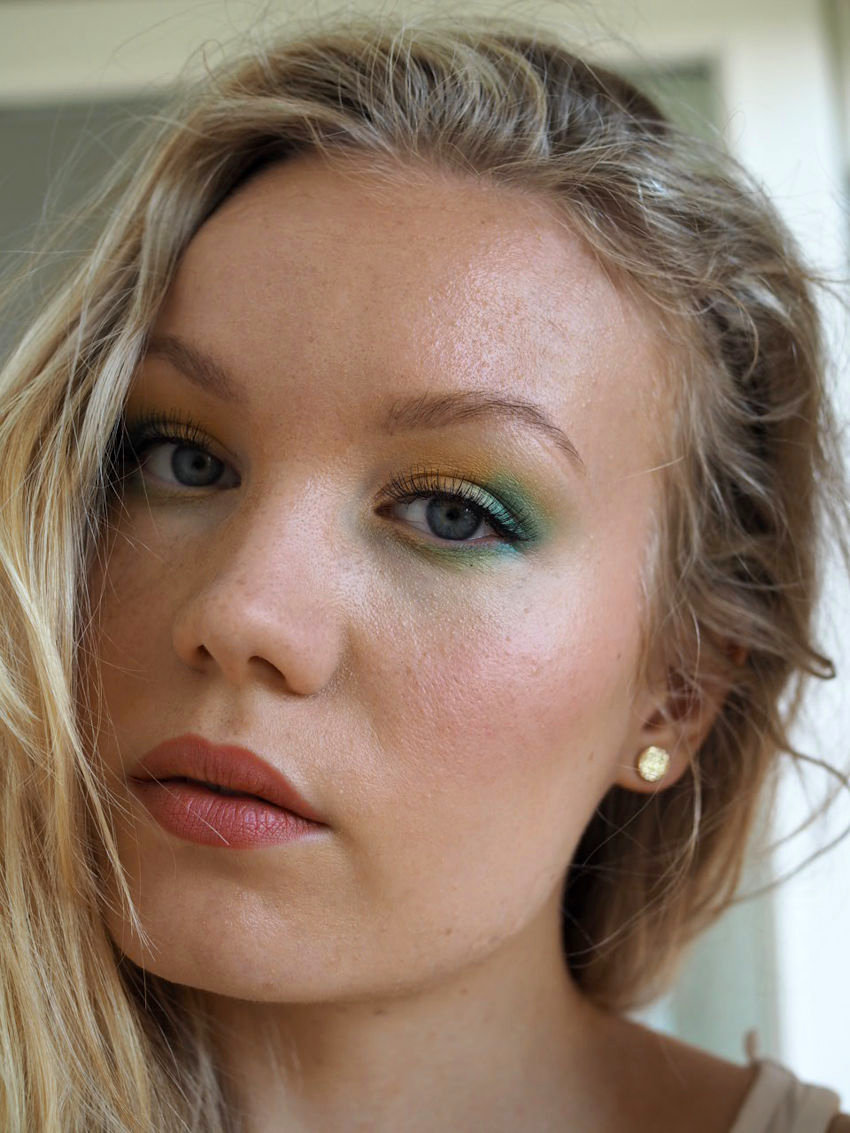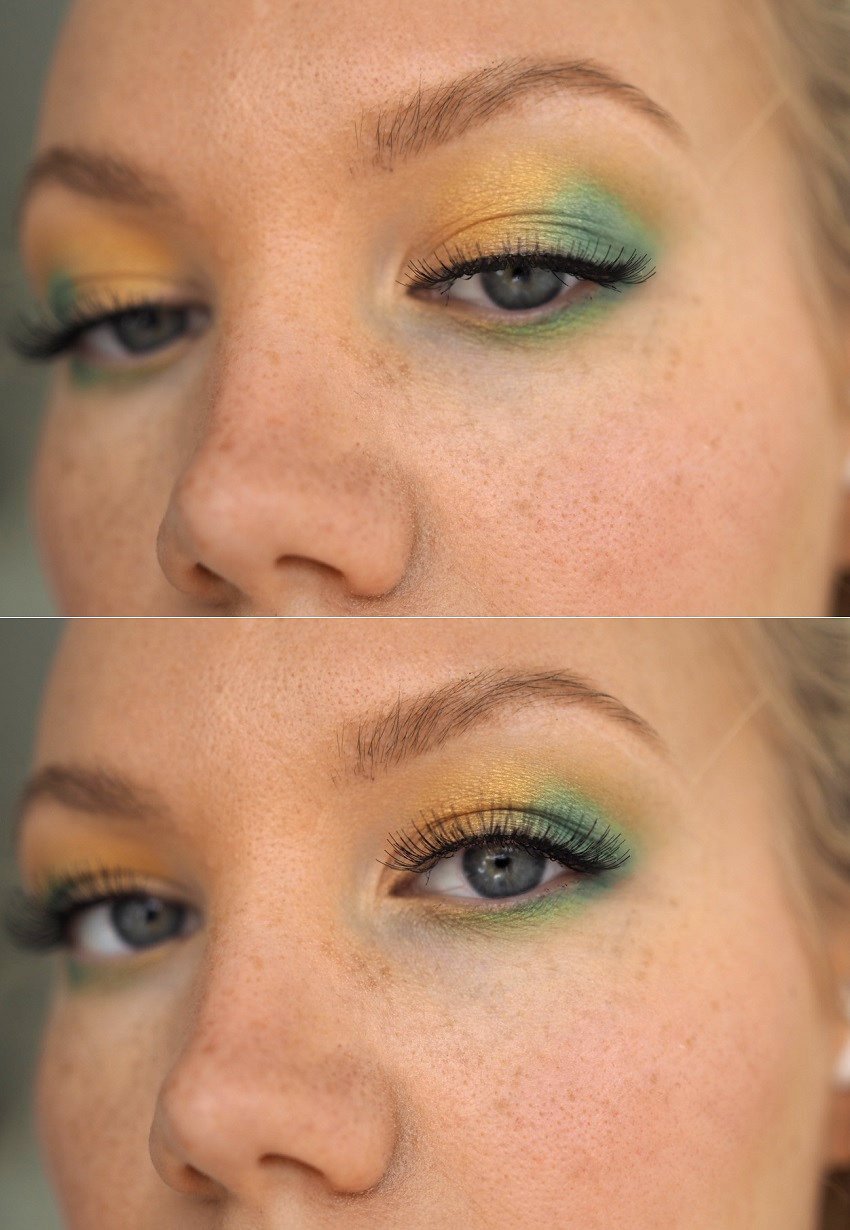 Inspired by my favorite summer cocktail. I have shared the best mojito cocktail recipe here!
Yellow eyes with glitter liner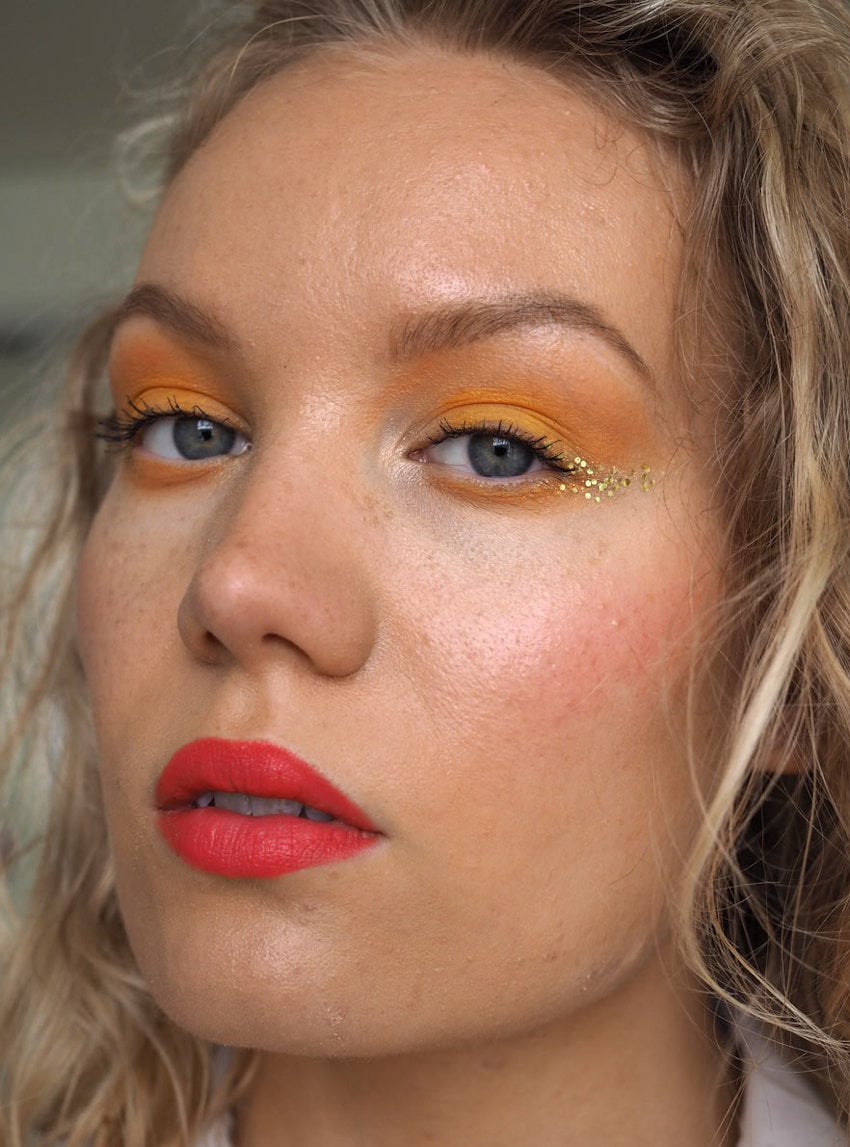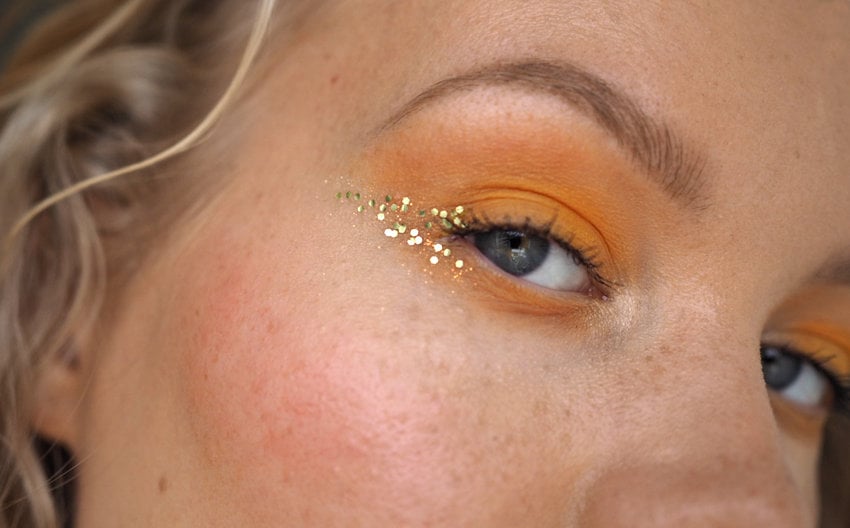 Tutorial is saved on my IG highlights.
Key products: Too Faced Gingerbread Extra Spicy Palette, NYX Ultimate Phoenix Palette, *Jane Iredale Triple Luxe Lipstick Ellen, Glitternisti glitters
Purple & gold makeup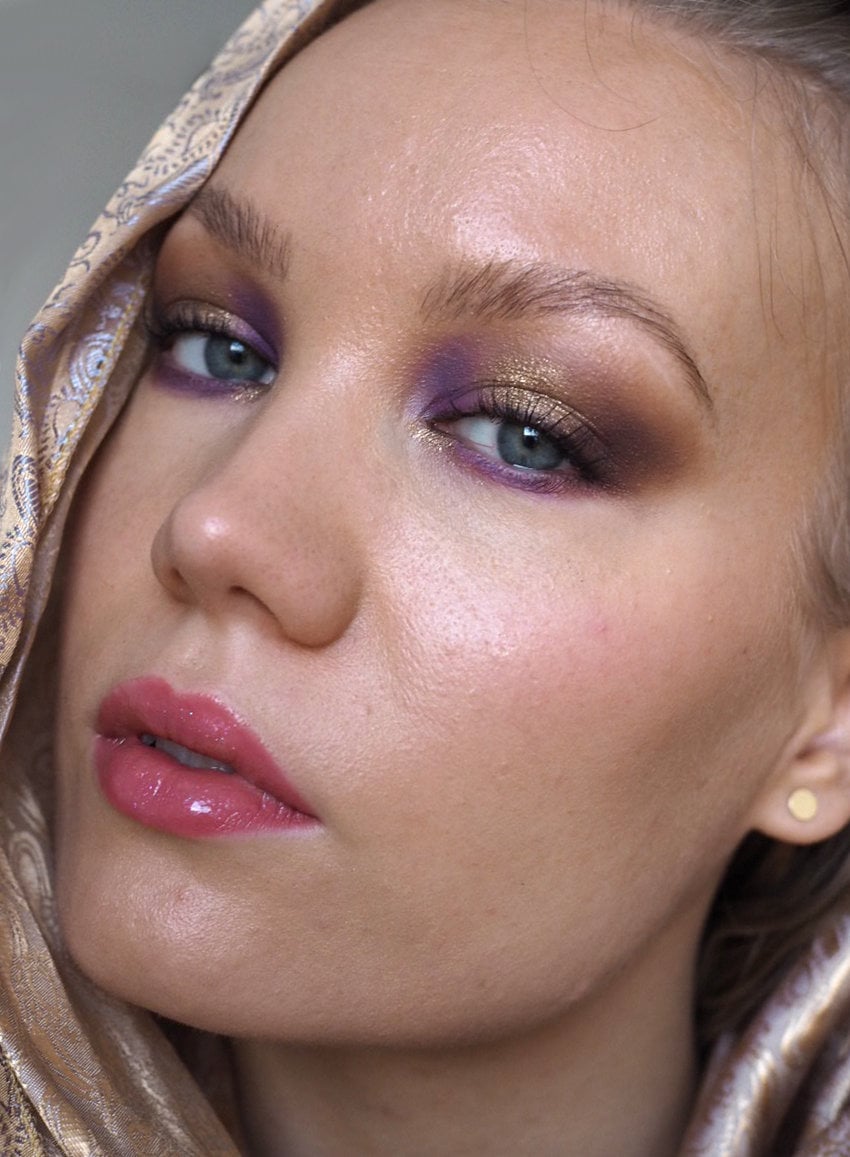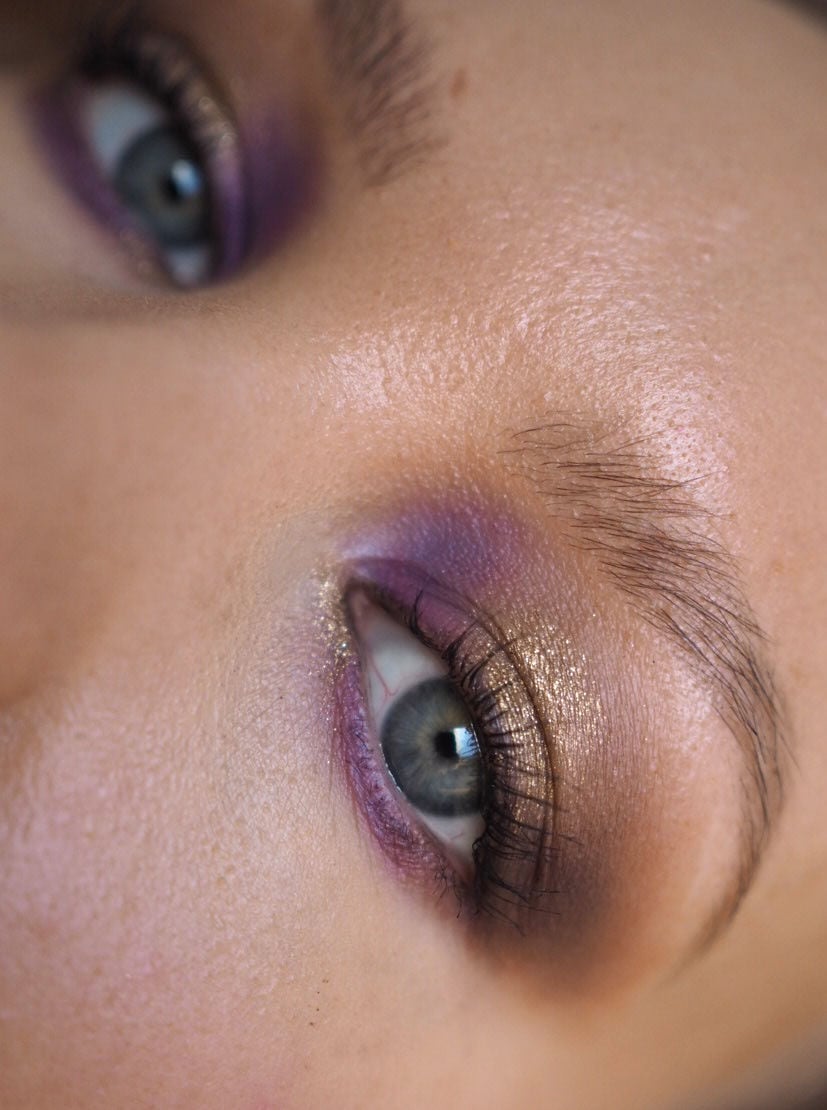 This look was inspired by Celine Bernaerts. Taking inspiration from others pushes me to do something different.
Key products: YSL Sequin Crush 1, NYX Off Tropic Palette Hasta La Vista, *Smith's Cult Lip Gloss 2
Natural look with orange and green on the eyes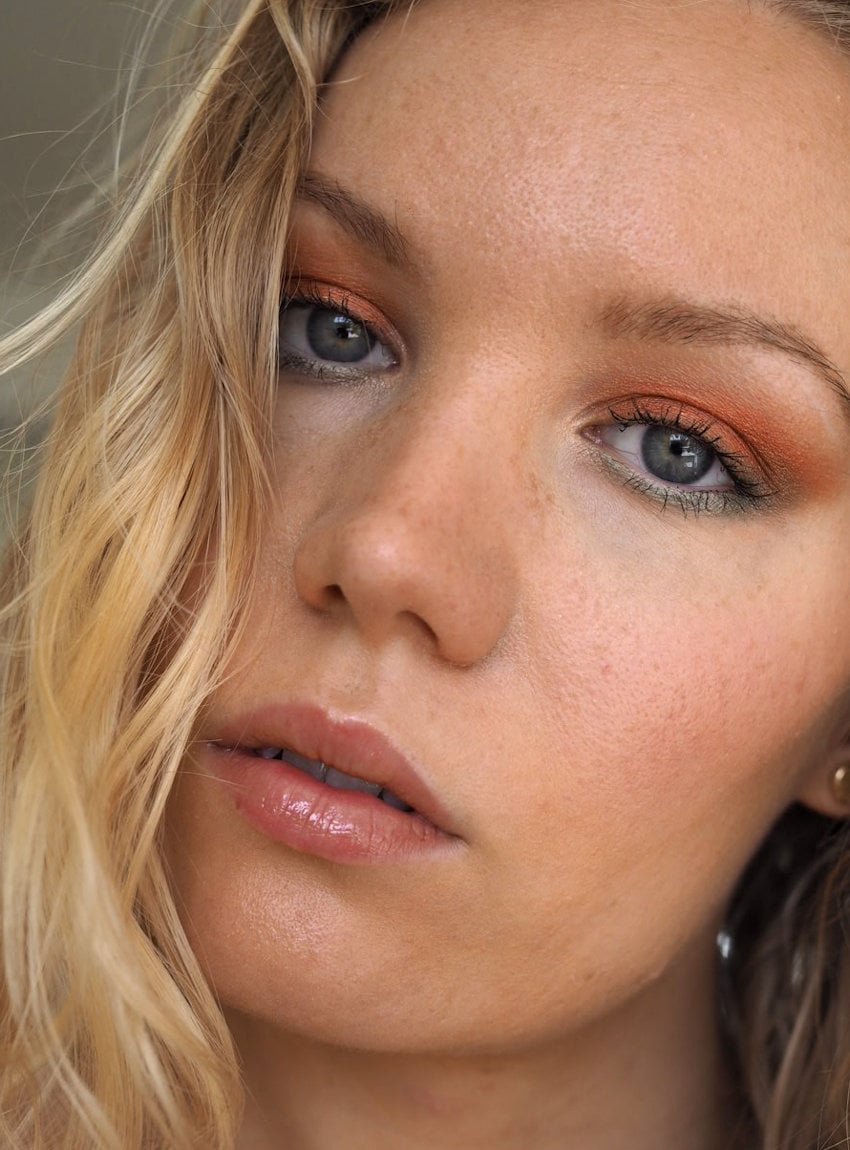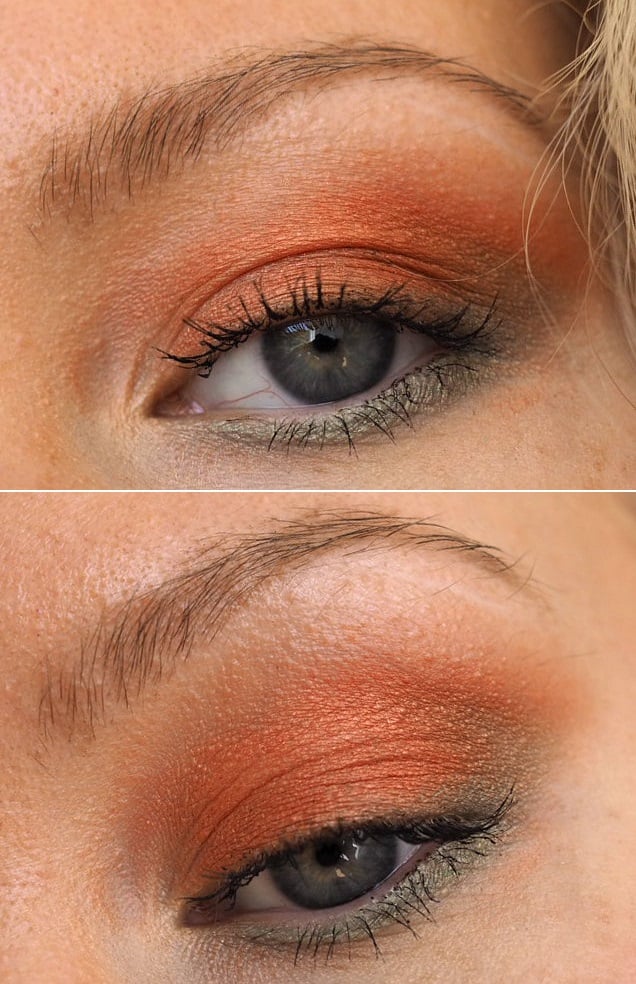 Looking at these summery looks and my freckles makes me miss summer so bad.
Key products: Zuii Organic eyeshadows (Flame, Peacock), Clarins Natural Lip Perfector 5
Navy smokey eye look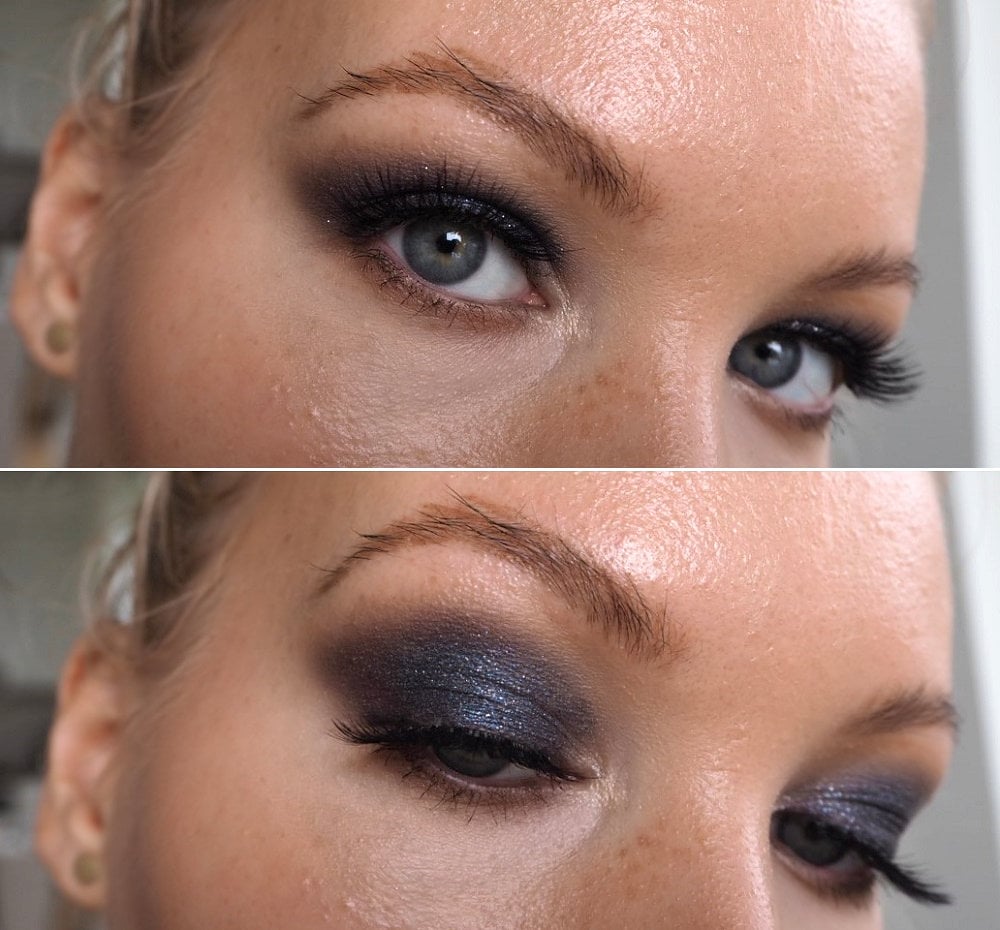 Sometimes I want all the drama in my eyes. And that's when I wear falsies. (Confession: I take them off as soon as I'm done with photos.)
Key products: House of Lashes Ethereal Lite, YSL Sequin Crush Eyeshadow in the shade 8
Light blue halo eye makeup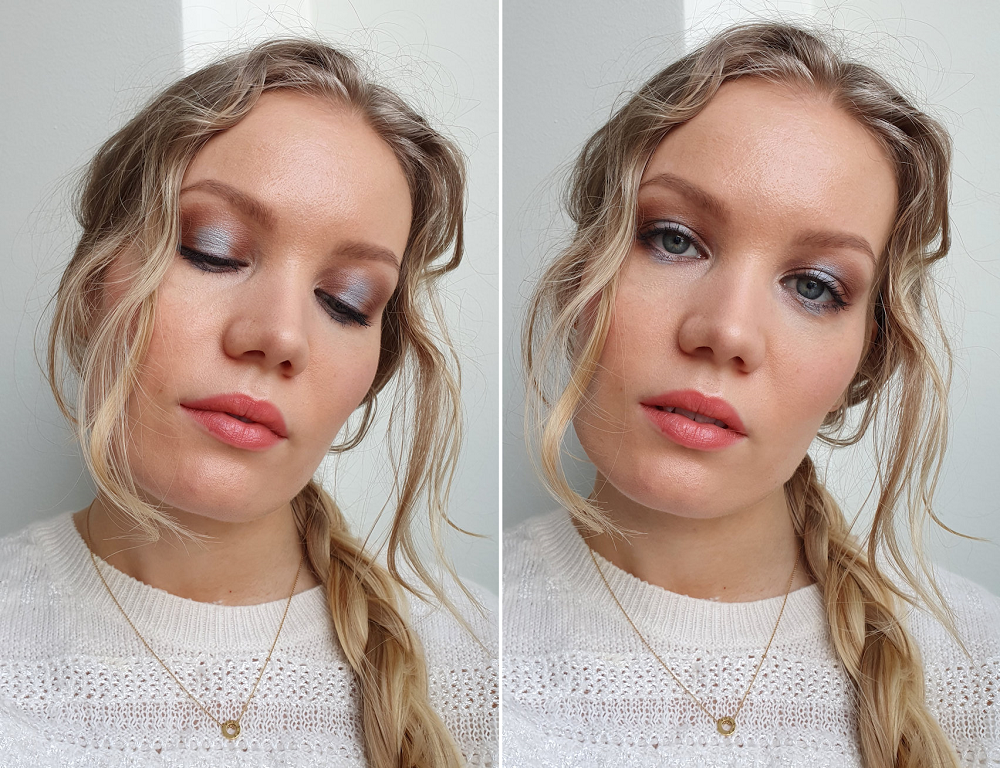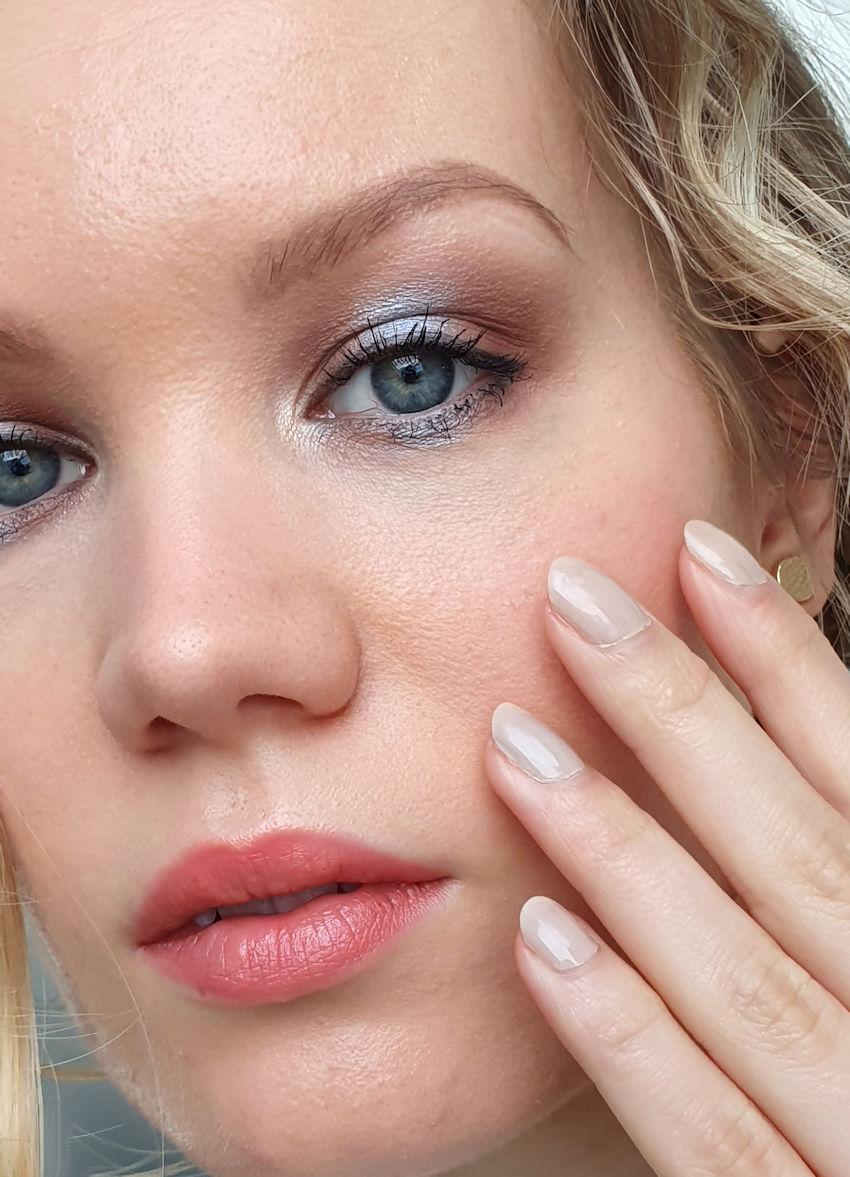 I did this look on a snowy icy day. Surprisingly, I loved this look, even though it has cool tones in it.
Key products: NYX Perfect Filter Palette Golden Hour, NYX Baby blue loose eyeshadow
Pastel makeup
Simple, yet colorful.

Key products: *NYX Ultimate Phoenix Palette (yellow), NYX Jumbo Eye Pencil Milk & NYX loose blue eyeshadow, Clarins Natural Lip Perfector 7
Yellow and a pop of blue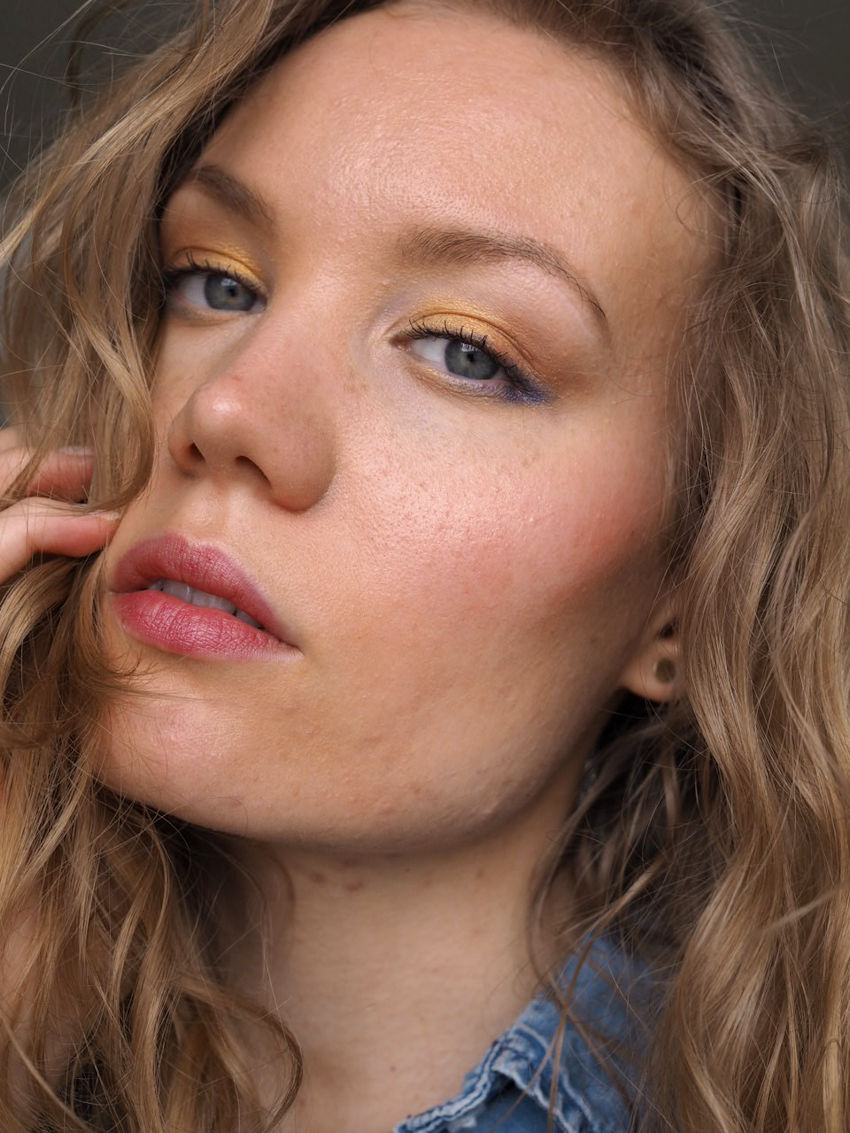 Here I also used yellow and blue.
Black glitter liner and deep pink lips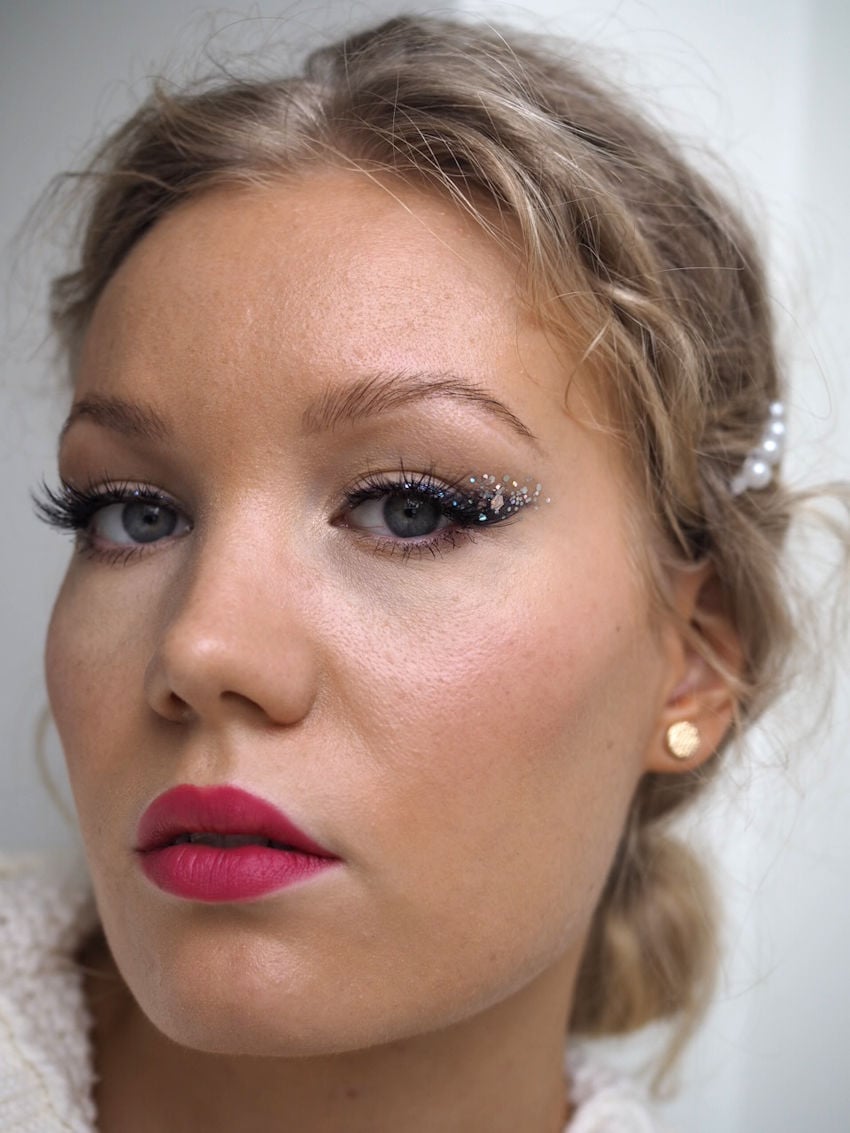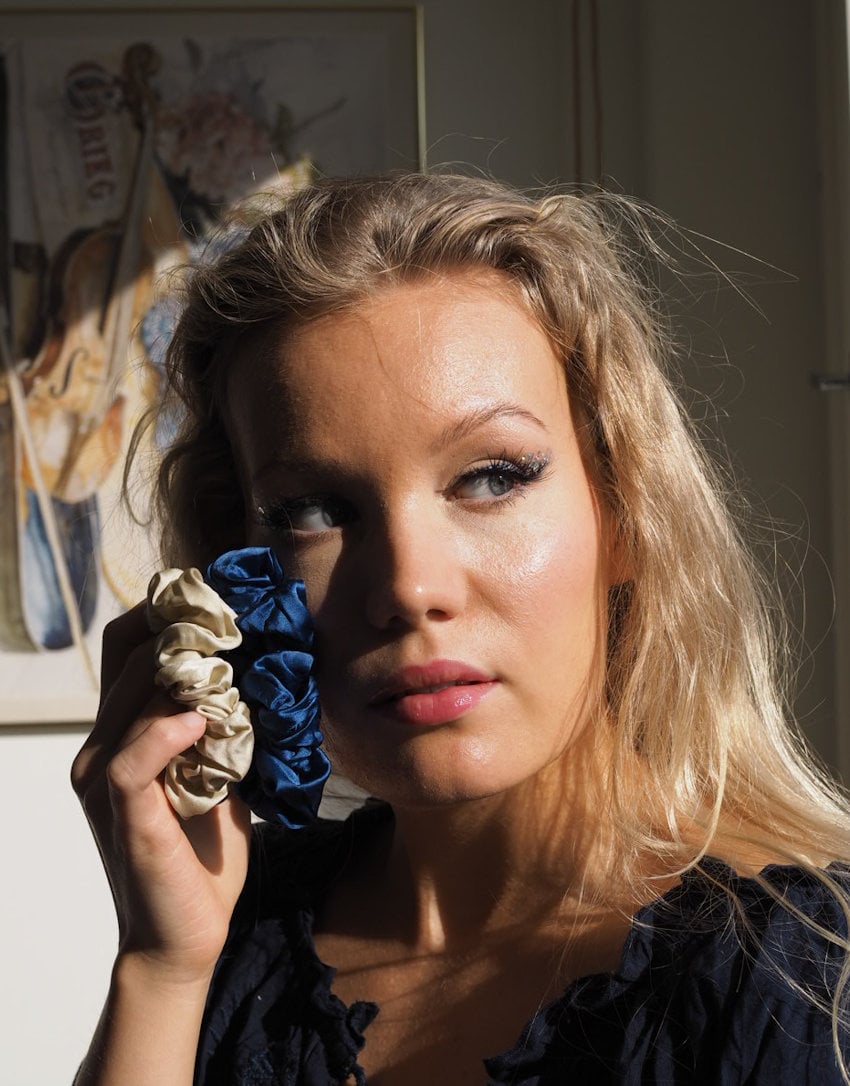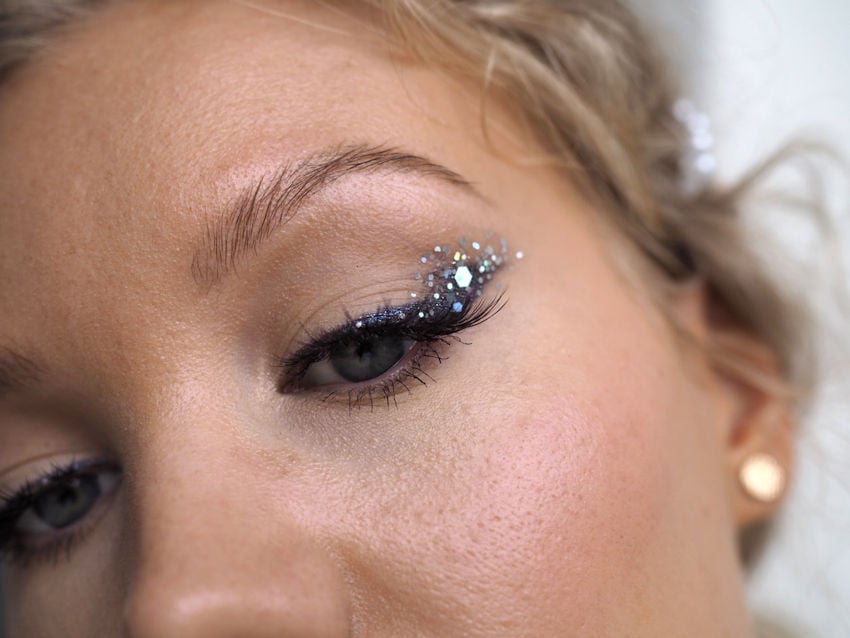 I really loved this look. For this I also have a tutorial saved on my IG. It includes fun bloopers.
Key products: Glitternisti glitters, Gosh Matte Lipstick Antique Rose
Red lips with glowy skin and peachy eyes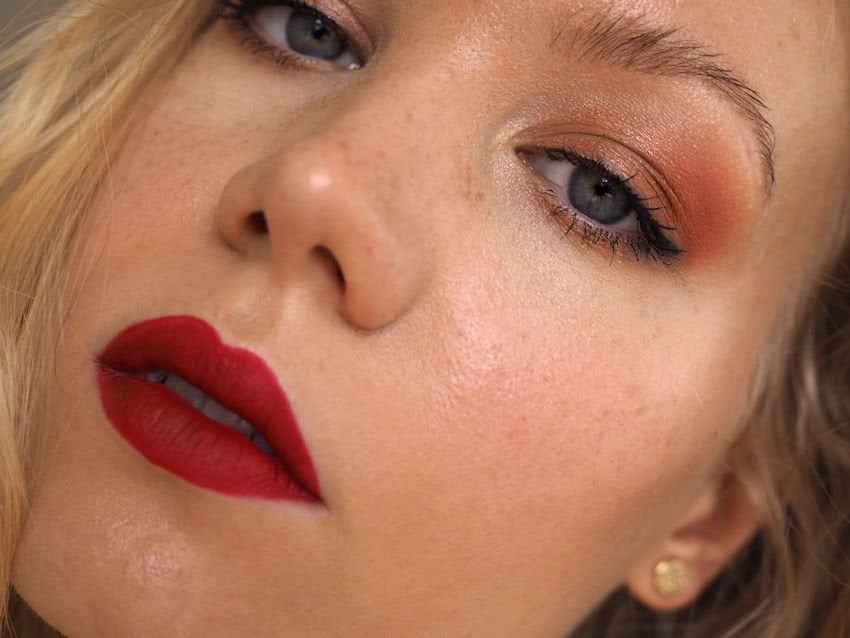 Key products: YSL Tatouge Couture Matte Stain 21, Morphe 3502 Palette
+ Random older makeup looks
I haven't shared these before, so I wanted to add them to this post.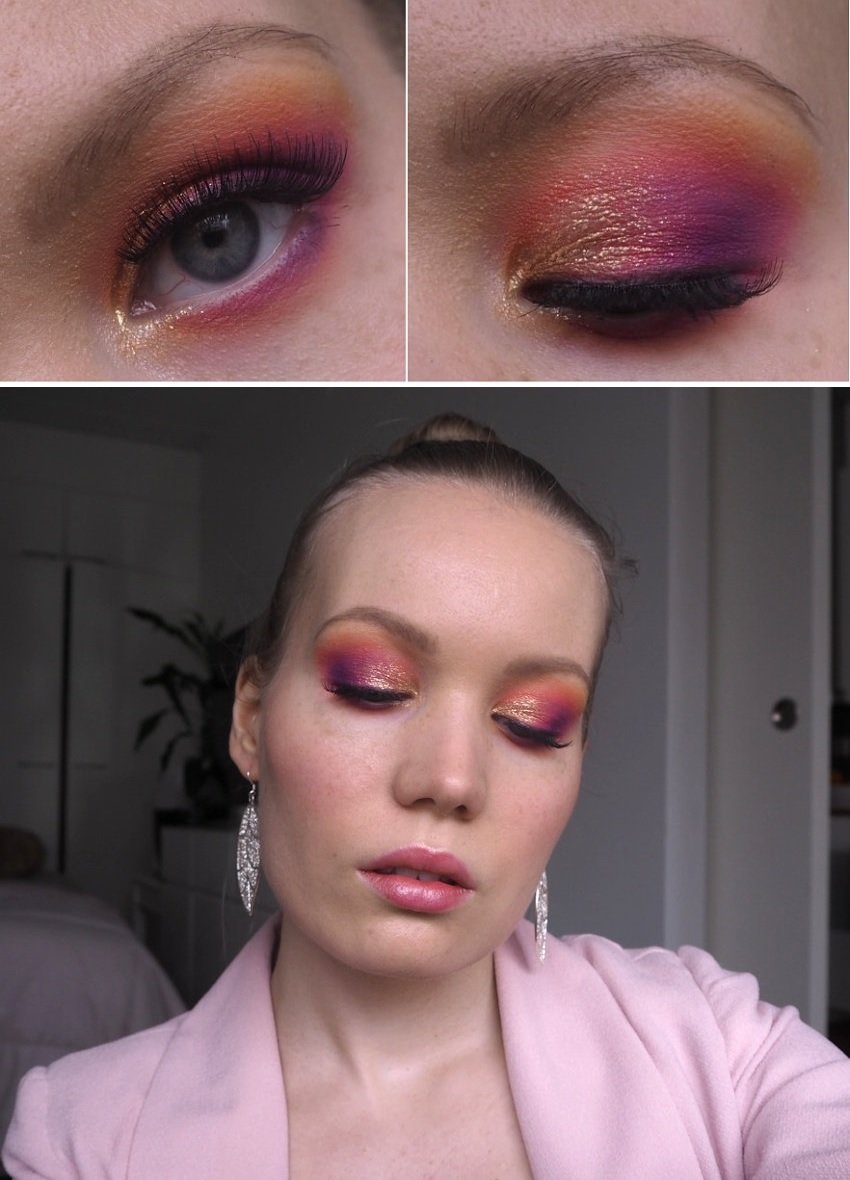 I know I used NYX palettes for this look.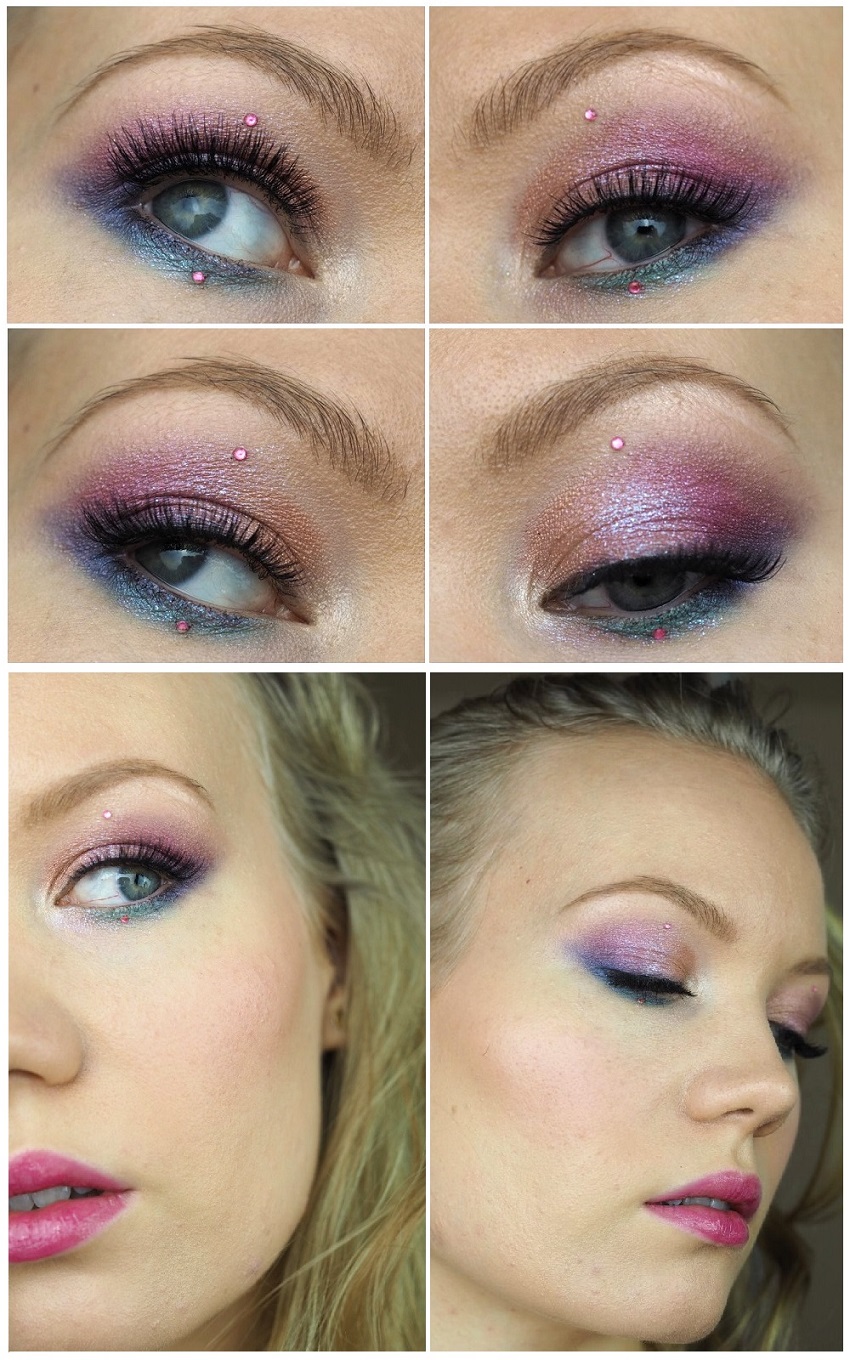 Very colorful look I did for New Years a few years back. That gorgeous lipgloss is YSL Glossy Stain 206.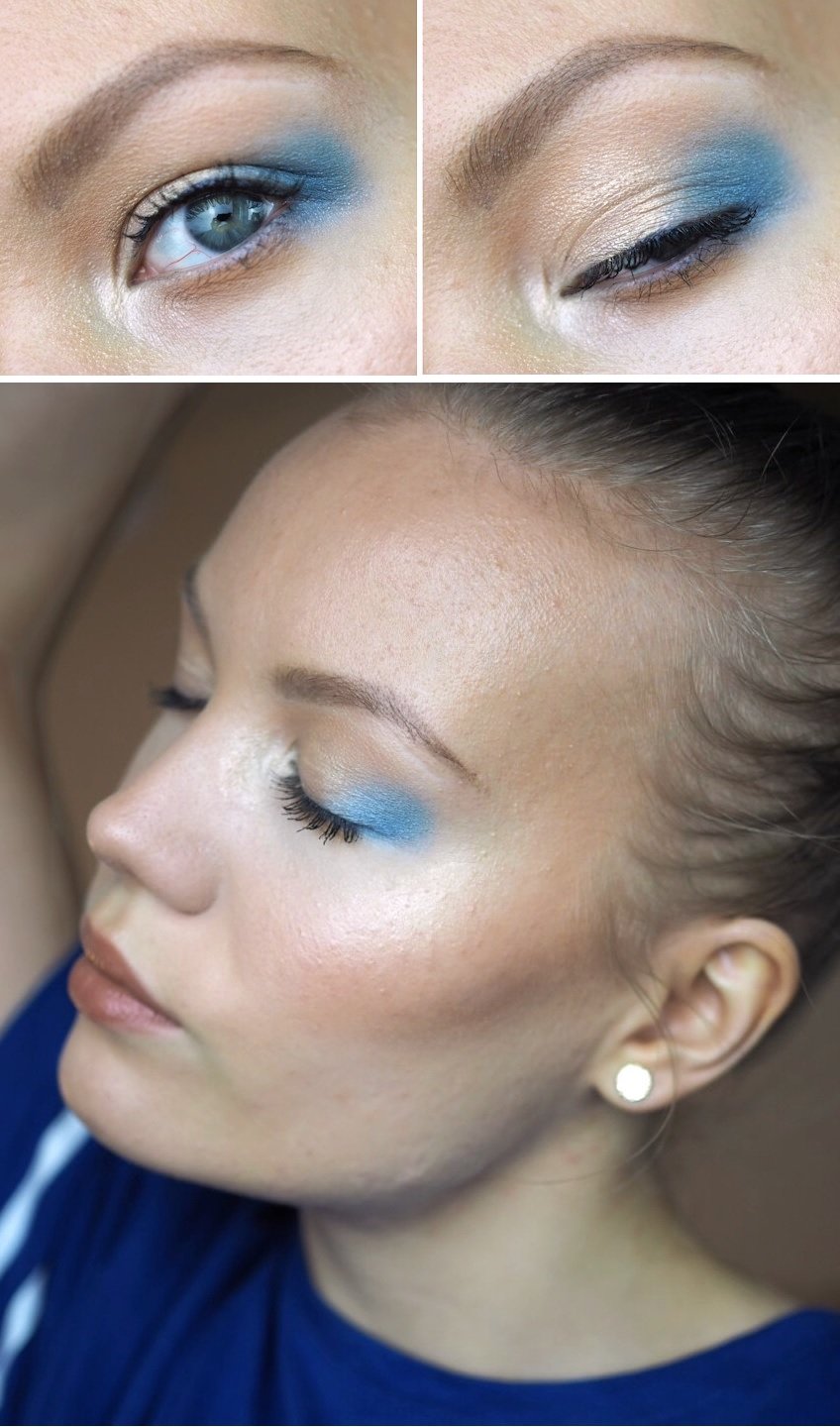 The lighting is off in this as well, but I thought this look was fun!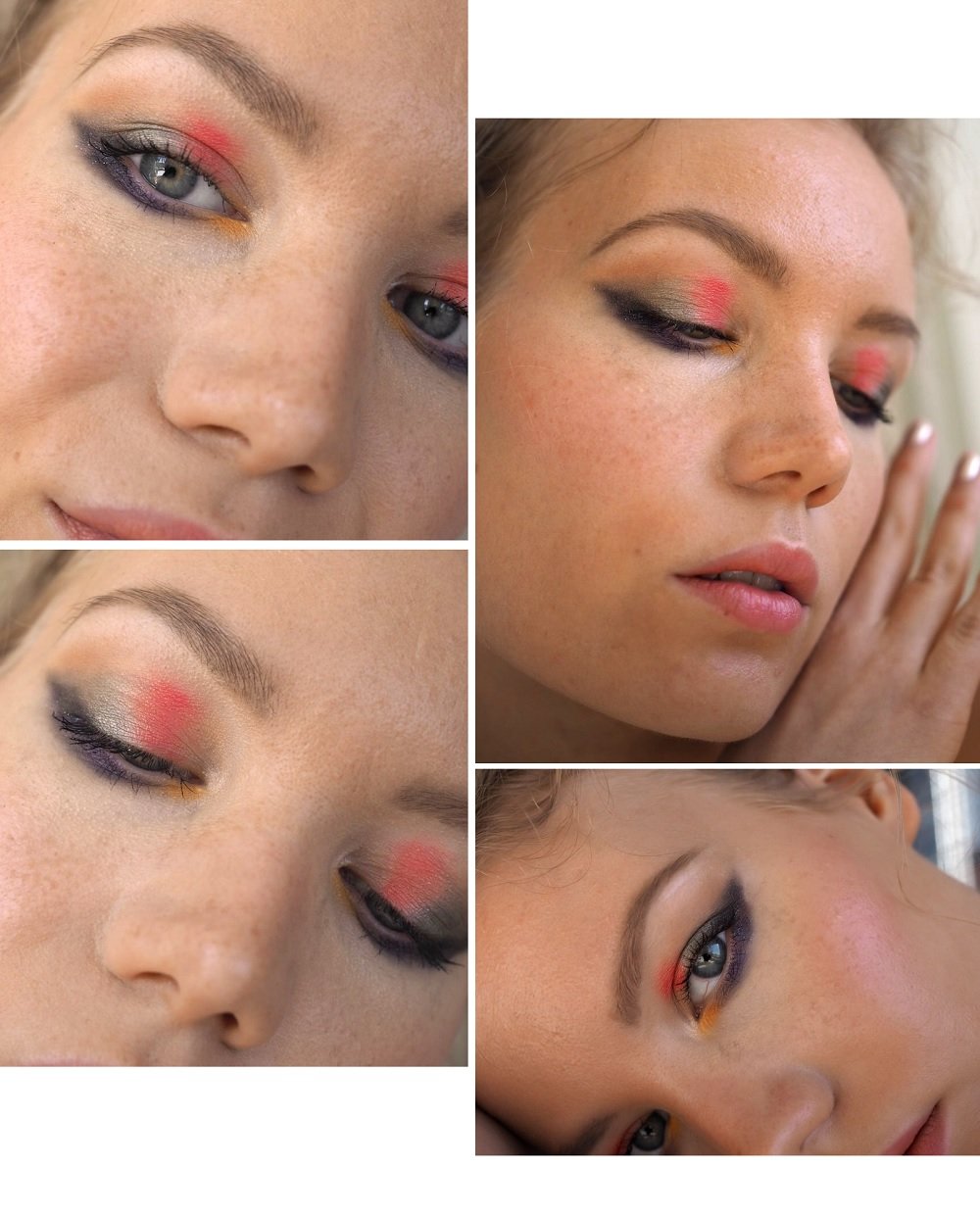 This look was actually from a challenge I did with other beauty bloggers. Not perfectly happy with it, but it has potential.
There you have it. Should I share my makeup looks like this more often? And tell me: what look is your favorite?