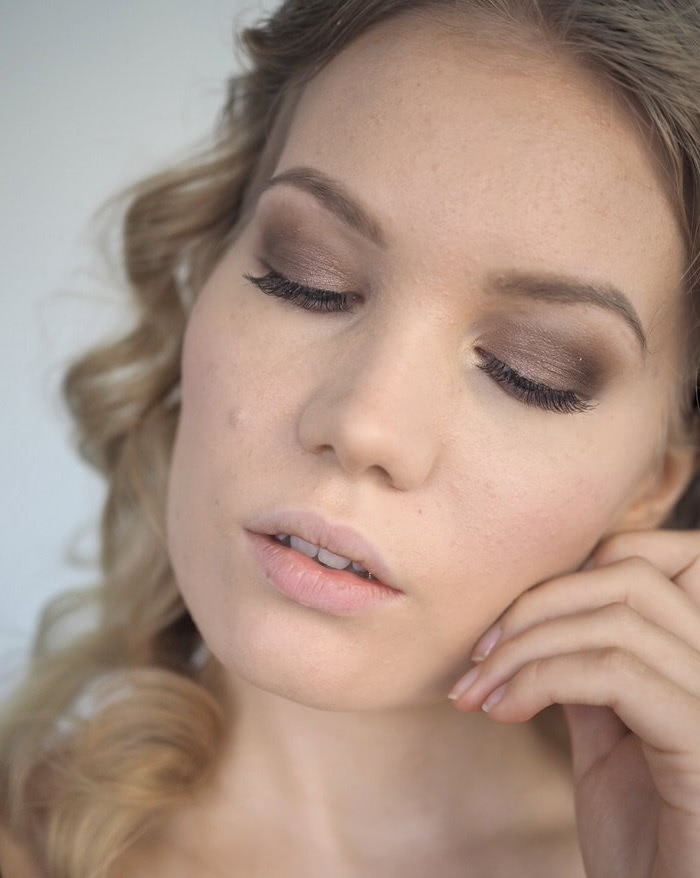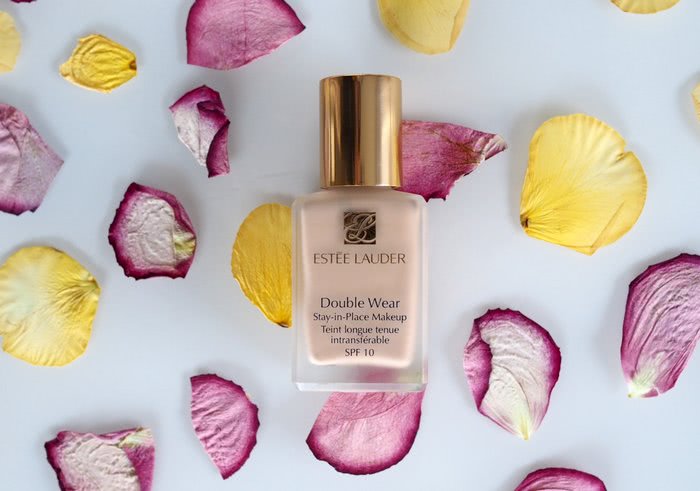 A foundation, that costs 50 euros doesn't get bought straight away – instead it causes my eyes to almost burst out of their sockets and my skin to turn to goosebumps.
Except for now, of course, that I've bought it.
And now that I think about it, it's not that expensive. As I've gotten older, I've started to understand that 'expensive' things can actually be cheaper in the long run. 
And just to be clear, this foundation costs that in my country, but not as much elsewhere.
*adlinks marked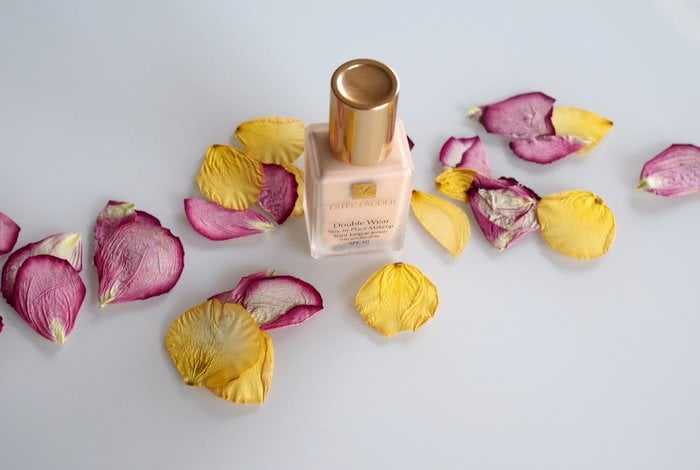 Estee Lauder Double Wear Foundation review & swatches
I had heard about *Estee Lauder's Double Wear Foundation several times. I had read blog posts, seen reviews and recommendations, but somehow (okay, not somehow, strictly because of the price tag) I had ignored them. Until I tried it. It could have been, that because I know that 30€ foundation is better than 10€  foundation, I was curious, if the same applied to that 50€ foundation.
Let me tell you: it does. Estee Lauder's Double Wear foundation is phenomenal. The packaging is absolutely beautiful, the texture of the foundation is remarkable and the lasting power of it is out of this world. It's also full-coverage so when I need a perfect canvas for my makeup and I need it to last all day and evening, I grab this foundation.
I've read some really long reviews of this foundation, but I wanted to keep this simple: tell you that it's easy to apply, it lasts super long, it gives the perfect coverage and it leaves quite a matte finish. I still powder it though to lock it in place.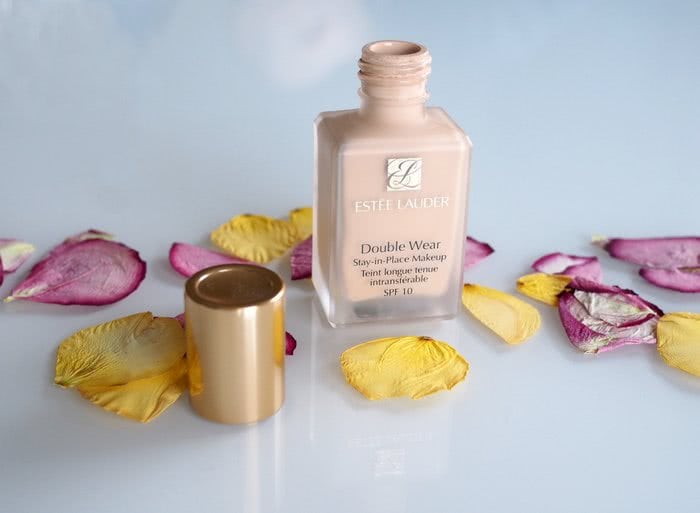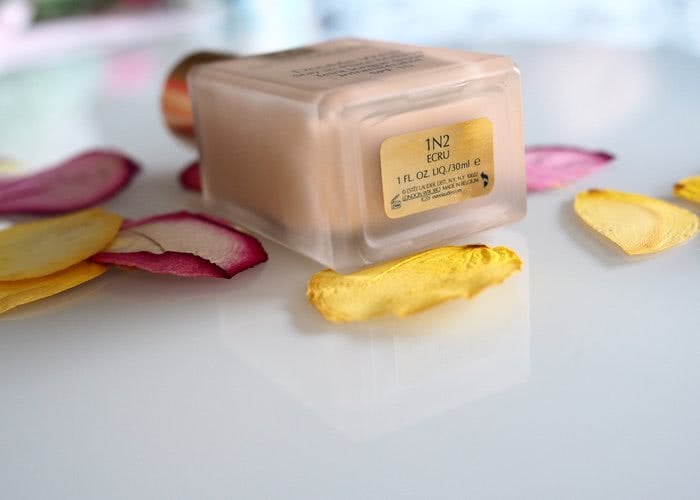 I always apply the foundation with a damp *beautyblender, just because the consistency is a bit thick and it dries quite quickly. On my combination skin it's nothing crazy, but I would imagine that on a normal or dry skin it's a different story. So a damp beautyblender is a great way to apply it, to get thin layers and to make it go on smoothly.
My shade in Double Wear is 1N2 Ecru, which is considered neutral. I had some trouble finding the perfect match, but then I did some research on the colors. In Double Wear, neutral colors are quite peachy, so if you're pale, but yellow-toned, you may find your match in the neutral section. Here I found helpful swatches, where you can see clearly the colors sorted in cool, neutral and warm sections. As you can see Ecru is the second lightest color in the neutrals.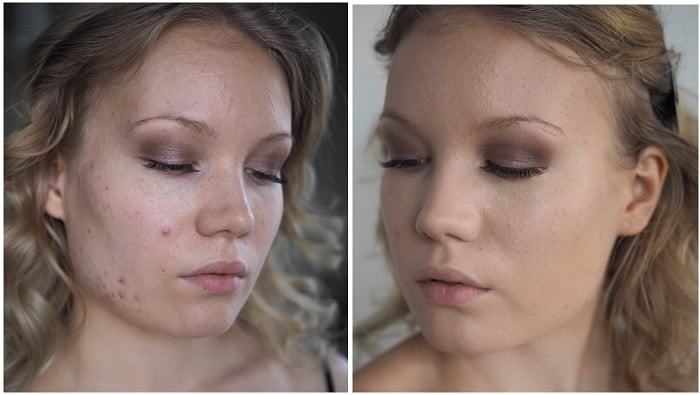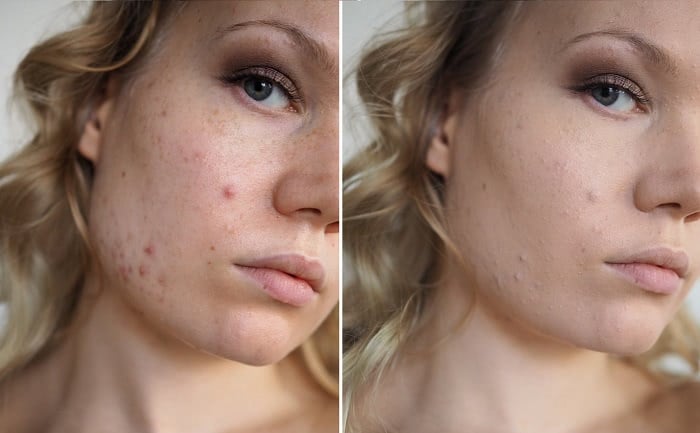 Before and after photos with Estee Lauder's Double Wear foundation in shade Ecru. It covers extremely well. (You can still see some texture and bumps, but no foundation is gonna hide that, that's just a problem with having acne.)
Unfortunately, there is one downside to this foundation. I hate to admit this, but it breaks me out. It lasts so damn well I'm not surprised though. It's a bit of work to remove the foundation from my face and after I've removed it, some of my pimples have become irritated and red. They always calm down after a day or two though, so I don't worry about it too much. I don't use this foundation very often, only on special occasions so it doesn't straight up cause me acne. I know people that use this with no problem with their skin, so I don't think it's a very common problem either. And who knows, maybe my skin tolerates this better once I've gotten rid of the acne.
Update 16.3.18: Now that my skin has recovered from acne and I only have acne scarring, this foundation works even better for me. It doesn't break me out anymore, like it did when my acne was active. I've actually been using this more and more now and for any photoshoot it's a must. It still takes some patience to get it off my face, but with an oil makeup remover and patience, it doesn't irritate the skin.
Shop the foundation at Sephora:
*Estee Lauder Double Wear Stay-In-Place Makeup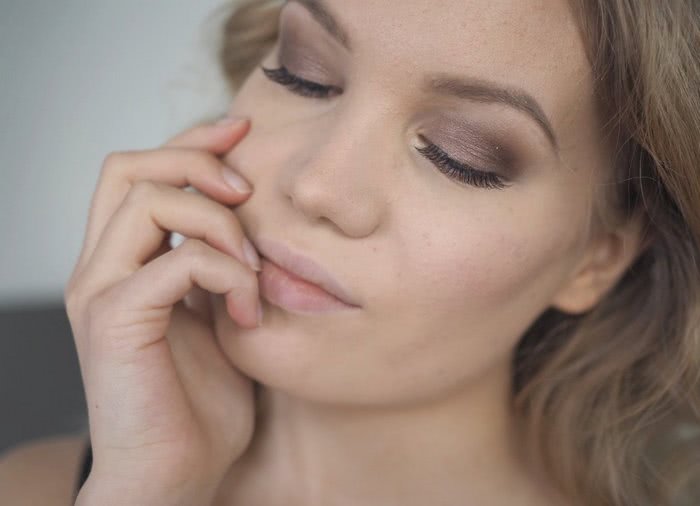 Have you tried Estee Lauder's Double Wear Foundation? What's the most money you've spent in a foundation?
P.S. I've also tried the lighter version of this foundation, which I also liked very much. Check out the review on Double Wear Light here!