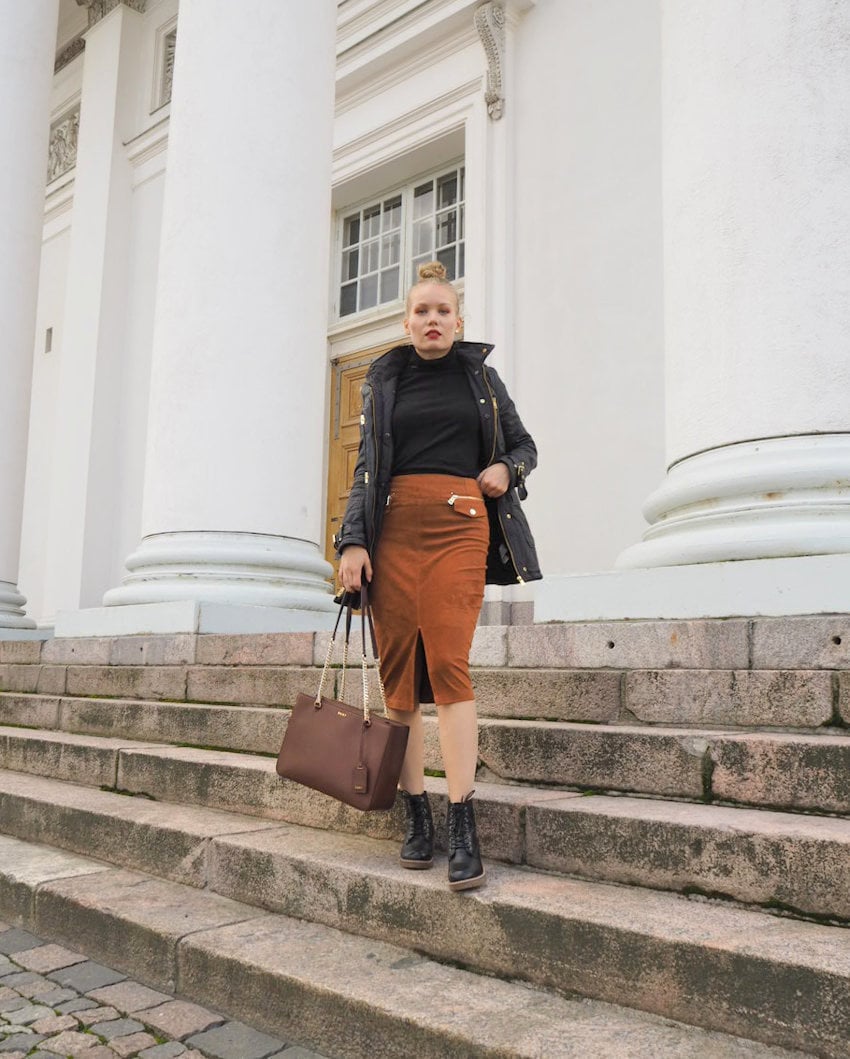 While I'm writing this, my jaw hurts. It makes me anxious and my whole face feels stiff. It's creating this tension in my head that is giving me a headache.
I'm trying to concentrate on work, but it's only making it worse.
My jaw muscles are exhausted. Getting them loose and relaxed is all I want. It's like they're running a marathon, but don't know how to stop. Today I woke up feeling the work I've done during the night. It's honestly embarrassing, annoying and painful.
That's why I take botox.  For this cursed condition called bruxism. Because when nothing else helps, it does.
It's funny how some of you find your way to my blog by searching "botox for bruxism gone wrong". Because I have not gotten any side effects from botox. Nothing bad to say. It has only worked for me, better than expected. I never knew I could get so much help from it.
How has botox improved the quality of my life?
With botox I can live a normal life. Pain-free. Botox makes my jaw muscles smaller and that way my teeth grinding decreases or stops altogether. It is amazing, really. The difference is like night and day. With botox I feel like a normal person. Without it I get these aches and muscle pains and they are a weekly thing, if not daily.
I think anyone who suffers from chronic pain can understand what I'm talking about. You learn to live with it, but not really.
With bruxism it's even worse – I feel like I've failed at life, since I have this problem. Why am I grinding my teeth at night? Why do I clench my jaw when I'm stressed or focused? It's like my body is not working the right way and it makes me disappointed in myself.
At the same time I realize it's not really my fault.  It's just something I do, unconsciously.
So I'm not ashamed of taking botox for it. If it's the thing that helps me and improves the quality of my life so much, it's worth it.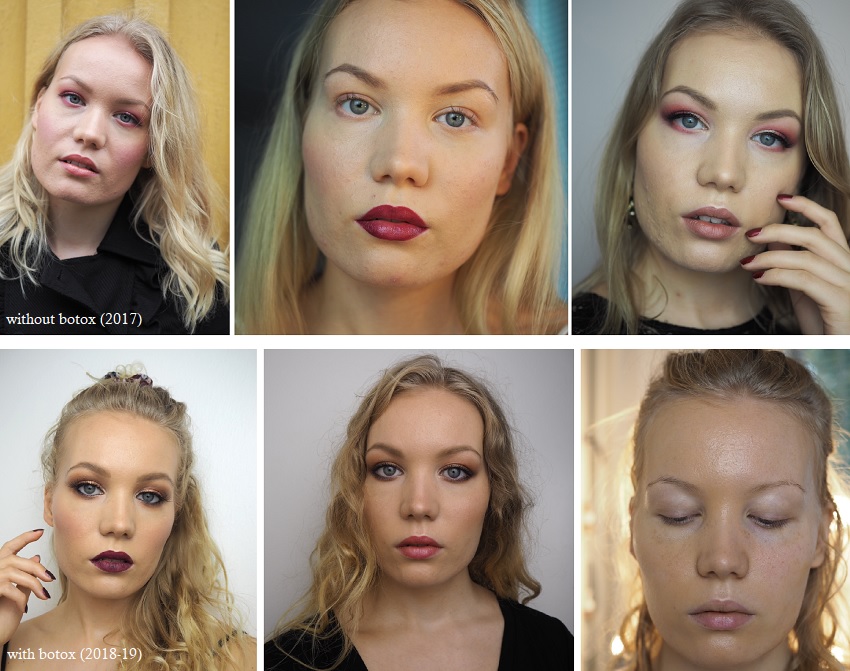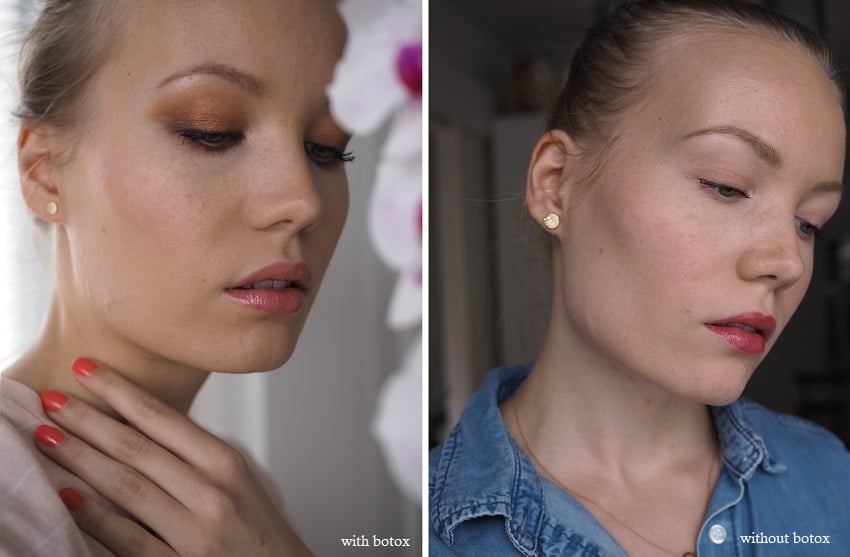 It's also crazy how much botox affects my appearance. I recognize myself on each of these photos, but I do feel most comfortable, when my muscles are not overgrown and when my face is more petite. But if it was just for my appearance, I'm not so sure I would take it. The leaner face I get from it is just bonus.
Video of the botox treatment for bruxism
I filmed my latest visit, so if you want to see how it's done, check out the video. The video is not perfect, as I filmed it myself, while trying to concentrate on the procedure. But you get the idea.
How long do the results last?
With me, the good effects last for about six months. I'm happy with that. My first ever time the effect only lasted for 4 months, but after that, once we got the right dose for me, it's six months pain-free life.
Luckily yesterday I got botox done again, so I'm now just waiting for the pain to leave. This time the time between my last appointment got a bit long (longer than six months), so that's why right now the situation has gone a bit bad again. I can feel the effects in a few days. After a week it's already quite good and by the time a month has passed from the appointment, my face is leaner and pretty much the problem is gone.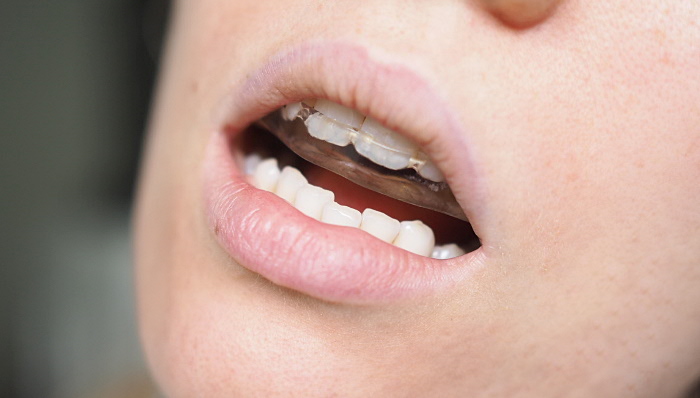 The place I still go to, is Ebeling dentists. Botox for bruxism there costs 399€. I've managed to get you a discount, so by mentioning my blog's name Charlotta Eve, you get -50€ from your first botox. As I've said before, I trust my dentist Sakari Ebeling and he has done this treatment for quite some time, so he knows what he is doing.
So far I know quite a lot of you has tried botox, with good results. I love hearing your experiences (because I really relate to them), so keep sending me messages if you do end up trying it!