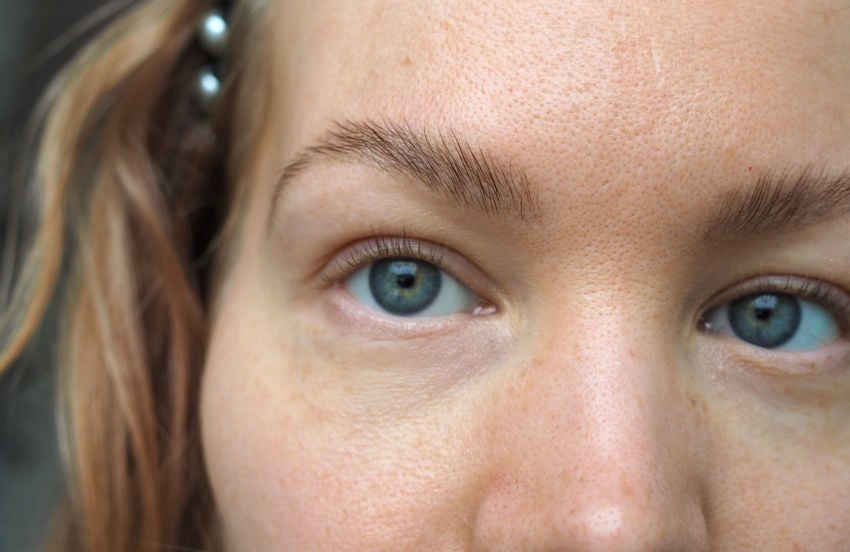 *adlink
I have found a gel that makes your brows so fluffy, it passes for a brow lift.
I love to treat my brows with a brow lamination, because the results last for weeks. However, if you want to achieve the look just with makeup, without hassling with soap or lash glue (we've all been there), Benefit Brow Setter Gel gets the job done.
The recipe for beautiful bushy brows is simple: just brush your brow hairs up with the gel and then fill them in.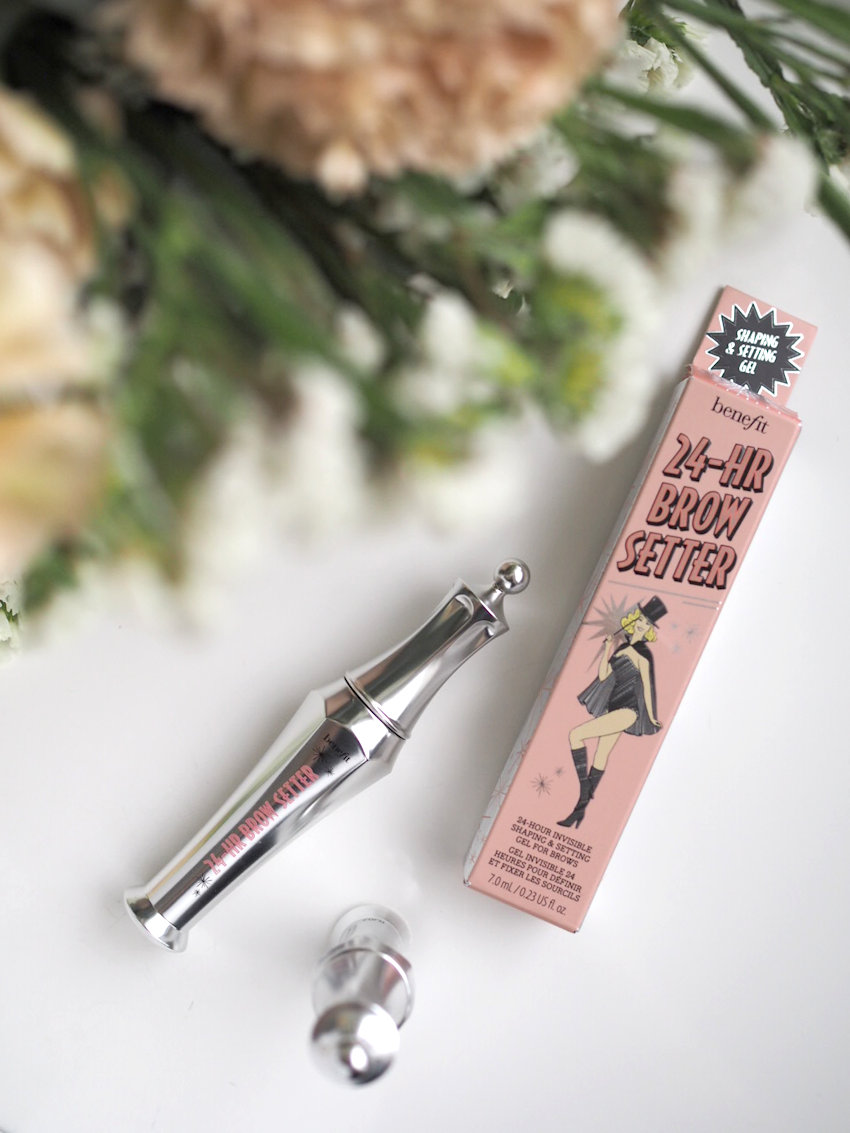 Benefit 24hr Brow Setter Gel
– brow gel that actually tames the brow hairs up & locks them in place
Benefit's 24HR Brow Setter brow gel is so good, it's a bit baffling. It keeps the brow hairs in place, even when you want them to point straight up. The effect also lasts – my brows always look great the whole day. Basically what you get is a brow lift with makeup.
When my beauty therapist, the one who I go for the brow lift treatment, saw my brows done with the gel, I'm sure for a second she thought I had gotten a brow lift elsewhere. Excitedly I told her it's just brow gel ("and doesn't it look exactly like I've had a brow lift?").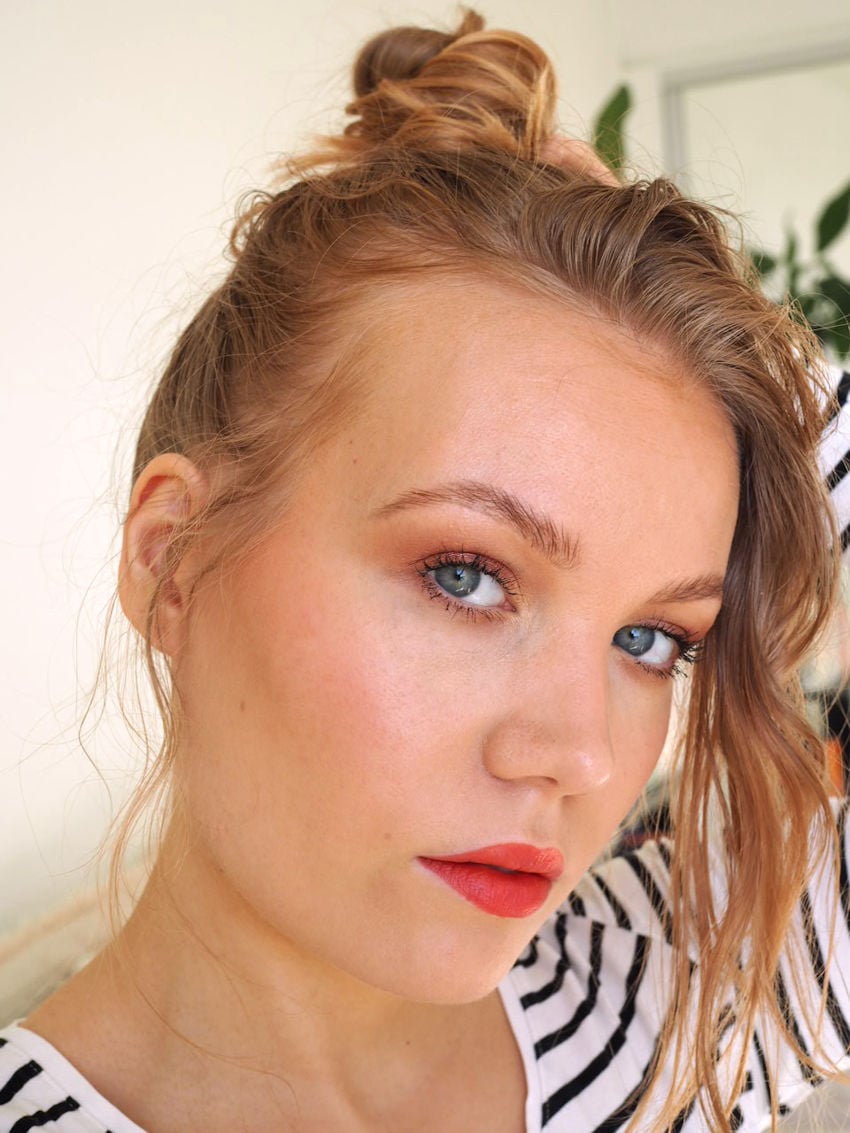 The gel is clear and quite thick. It's a bit glue-like, but more manageable. It doesn't show up on the hairs or skin (like glue does in my experience),  other than giving them shine and texture. It enhances the brows, but that's exactly what we want for fluffy and bushy brows.
This gel comes with a special brush that has different sides to it: there's longer and shorter bristles, along with a flat surface on both sides. That flat surface is the key to making a brow lift effect.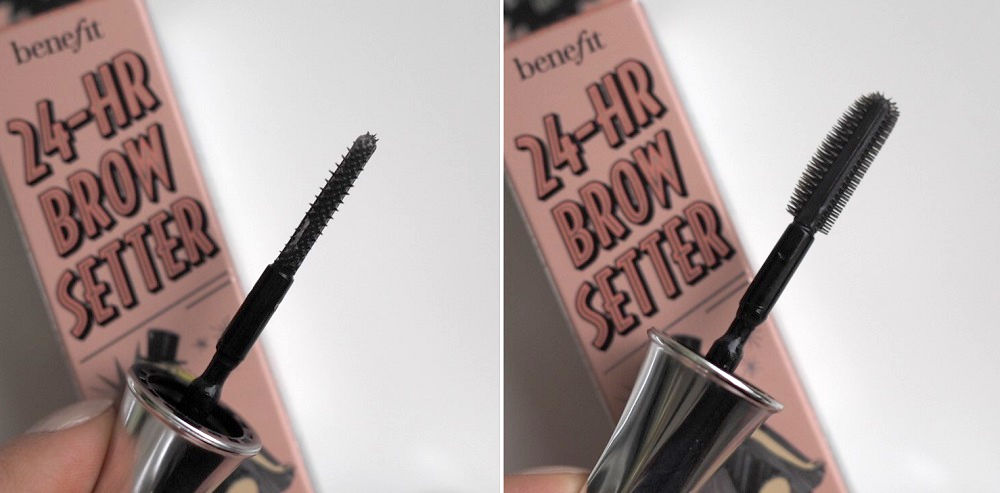 How to fake a brow lift with the Benefit Brow Setter Gel:
I first brush the gel through my brows. And then, I press the flat surface on my brows and skin to set the brow hairs in place. And amazingly, they stay like that.
Note: obviously if you don't want such dramatic effect, you don't have to press the brush against your skin, you can just brush your hairs up or to the side. You still get a nice lift that looks more natural. For example Alice from the Notes by Alice blog used the gel in a more natural way on her review.
The gel dries quite quickly, but I think that's a good thing, because I get my brows done very fast. I do my brows in sections, starting from the front of my brows. That way I don't have to panic about the gel drying too soon.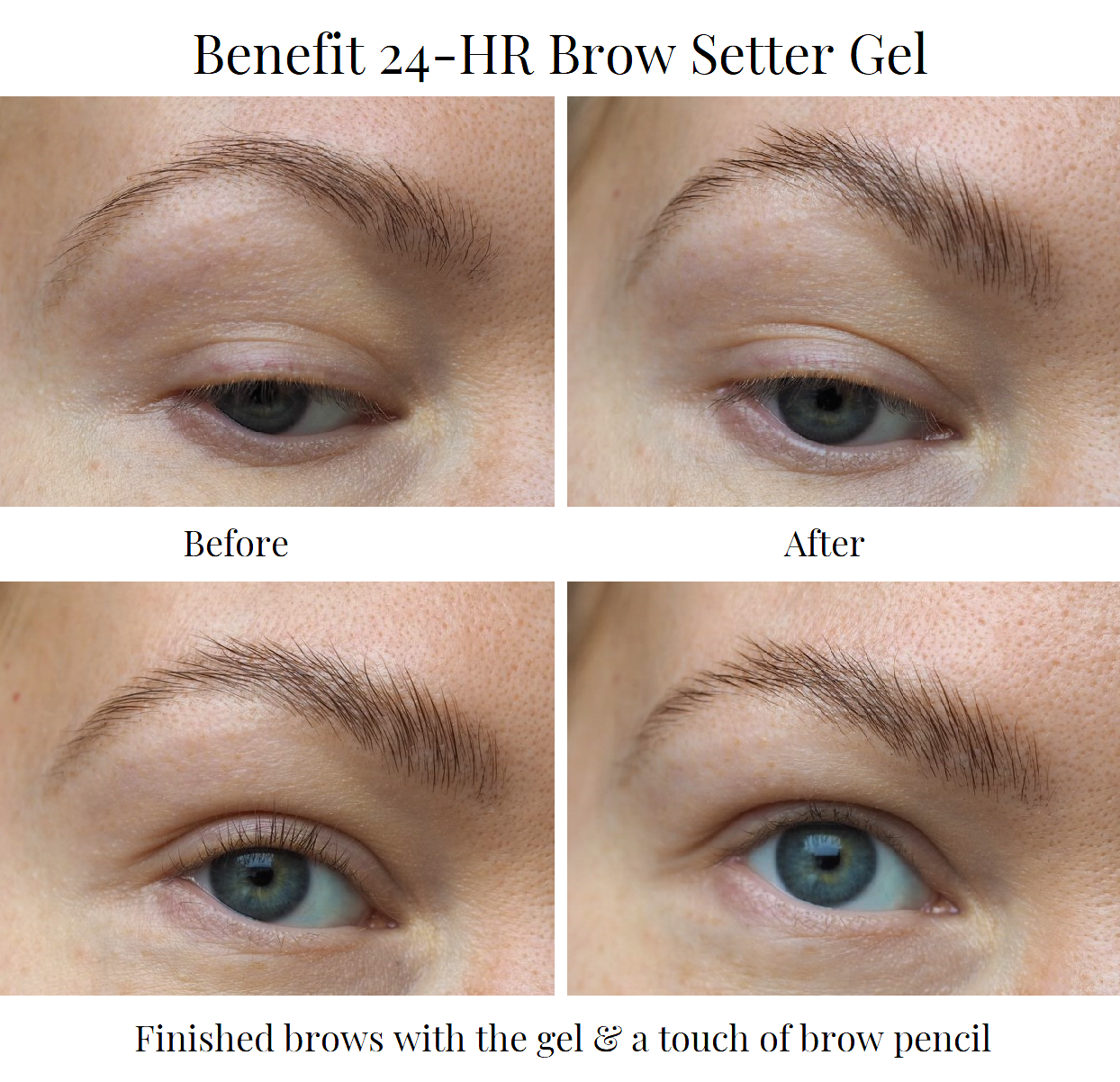 Brow lift with makeup – Fluffy brows with gel & brow pencil
After the gel is dried, I fill in my brows with a thin brow pencil. Even though the gel dries to a bit of a cast, I can still apply my brow product on the brows. After I have my brow hairs pointing up, it's easy to clean up that brow line and fill in any blanks. I also need less product, because my brow hairs are showing their full potential.
If you struggle with your brow shape and are not sure where the product should go, this brow tutorial might be helpful.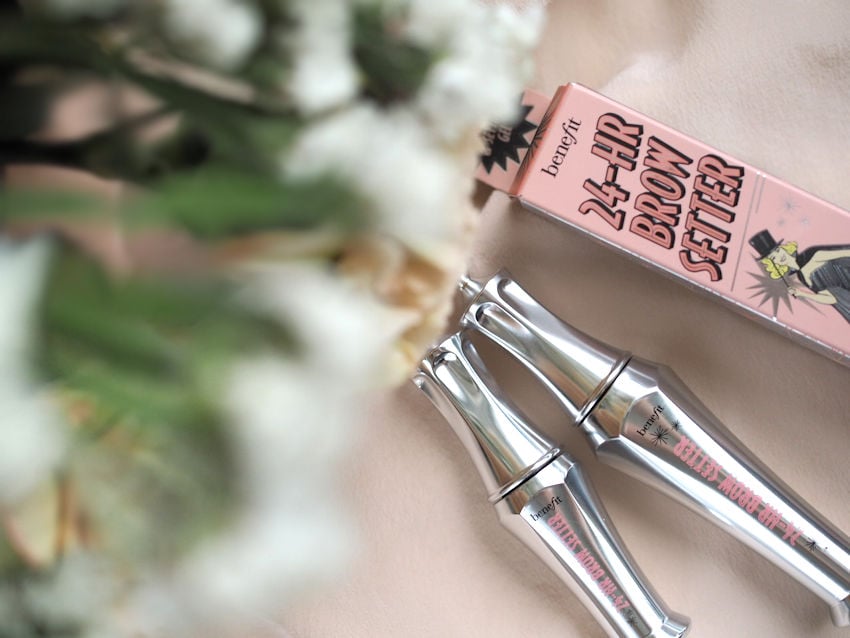 You can get Benefit's gel in two sizes. At first I (accidentally) bought the mini size, but now I've already gotten the full sized version. I have a feeling I will be repurchasing this product multiple times.
If you're looking for the best brow gel, that actually tames the brow hairs and lasts, and looks like a brow lift, this brow gel is it.
Shop the gel at Sephora:
*Benefit 24-HR Brow Setter Gel
*Benefit 24-HR Brow Setter Gel Mini
Thin brow pencils for filling in the brows:
*Benefit Precisely, My Brow Pencil Waterproof
*Anastasia Beverly Hills Brow Wiz Pencil