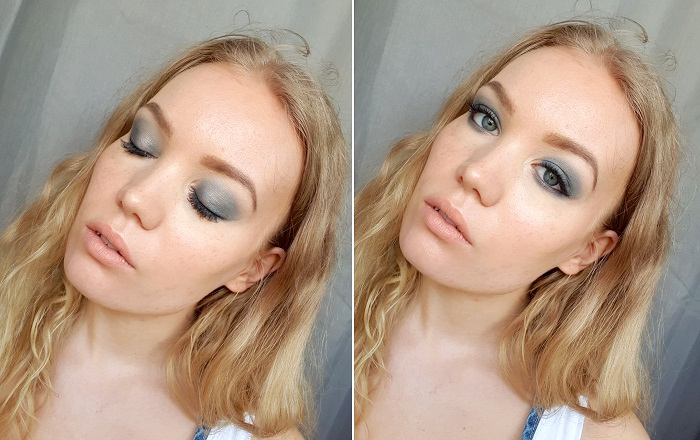 A story behind this eye look:
I was wearing this one day, when I felt like I wanted to do something different. Nowadays I mostly wear warmer shades and altogether my makeup style is lighter, than what it has been before. So when I did a smokey eye like this, using green and turquoise colors, I felt a bit weird. I loved the makeup and I absolutely adore that turquoise shade, but I guess I just felt out-of-place with such a 'dark' eyeshadow. And I don't know, I had one of those days, when I didn't feel that beautiful or confident. I had errands to run, so I left the house anyway, wearing that makeup. I left feeling a bit sad.
But then this one lovely girl complimented my makeup. Not just once, but twice. I saw her admiring the colors and she even asked me, what colors I was wearing and what color I used on the center. Needless to say, I immediately felt so much better. I knew it was all up in my head, and I looked just fine. The girl also complimented my outfit. Maybe she knew it was one of those days, where I needed a little encouragement? I don't know, but the Charlotta that came back home was a bit taller, a bit more confident, smiling and genuinely just happy.
She even asked, if I was making a tutorial on the look. Well, thanks to her, I am. <3
Grey & turquoise smokey eye makeup – simple tutorial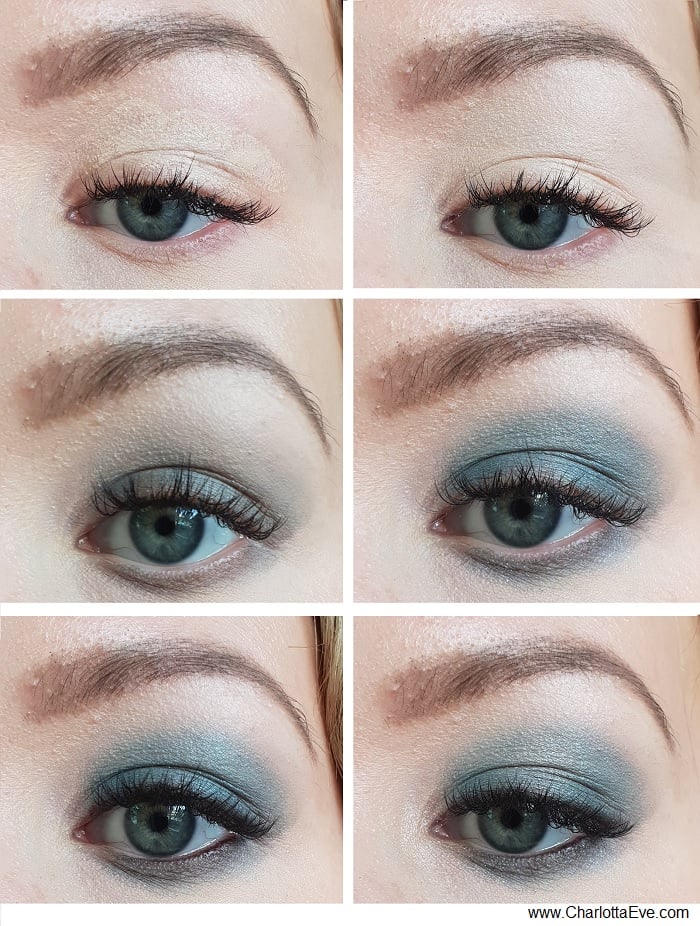 It's always simple with my looks, isn't it? But honestly though – this look is simple.
Whenever using blue shades, it's important to prep the eye properly. Besides a primer, I used some concealer to get an even base to my skin. That is because when you're blending blue, it can turn green, especially on yellow skintones (mine is slightly yellow). That concealer helps, so that the blue stays blue and doesn't look messy.
After that, I used a matte greyish turquoise. I applied it all over the lid and on my lower lashline as well. I blended the edges well.
Then I just applied my main turquoise color on top of that grey color. It has shimmer on it, so in this look it's shimmery all over. Yes, even in the 'crease'. I like to live dangerously. Having that grey color underneath it makes the color more intense.
To get that gorgeous center color, I patted some highlighter in the center. I also highlighted my inner corners. I used MAC's Soft & Gentle highlight, which I love to use in my eye makeup. It has that slight golden vibe to it, and it just looks beautiful on top of that turquoise.
Finally, I lined my eyes.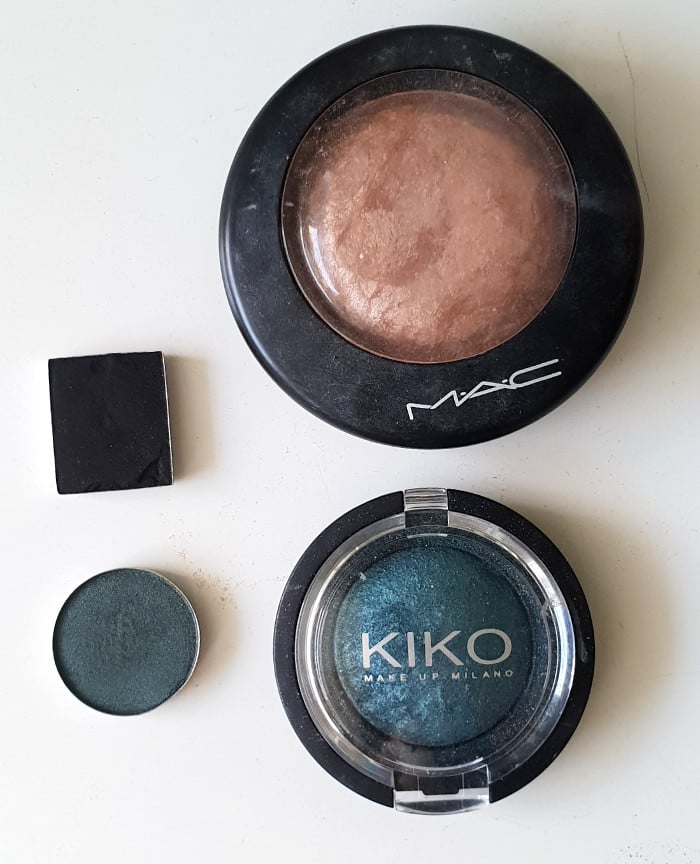 Zuii Organic Duo Eyeshadow, Bombshell (depotted)
Zuii Organic Solo Eyeshadow (depotted), Moss
KIKO Milano Colour Sphere Eye Shadow, 35
MAC Mineralize Skinfinish, Soft & Gentle*